The misery of Christmas is over, and the joys of the football have returned. Celtic play host to ross county today, and I've not bothered with the trip because its bloody cold, I've a bathroom to decorate and I never really liked football anyway, and much prefer to spend the holidays at home with my wife and children.
Right, she's gone now.
Christmas hasn't been the best of times for some people-over at CityLink, the courier firm, thousands of people are set to lose their jobs. Te company put it down to " changing customer and par el recipient preferences. "
Apparently most people don't want their parcels flung over next doors fence.
And my mate who works for Pepsi has been sacked-he tested positive for coke.
Celtic are at home to Ross County, as i pointed out earlier, and Ronny Deila hinted during the week that he might start with two strikers, or at least a different one from the one who has been starting of late, largely because he hasn't been scoring.
So, perhaps today is the 7-0.
Its going to happen, mark my words.
To help him settle into life in Scotland, something he has admitted he found a little difficult at first, manager Deila has had a chat with Gordon Strachan, which began when ronny asked him for a quick word;
" Velocity " replied Strachan, armed with his typical ready wit. Other examples of his wit include several sharp replies to idiot hacks, and picking Lee Wallace and Lewis MacLeod for Scotland.
Deila gave details of his chat with Strachan;
"Gordon was really, really good to talk with.
"The best thing for me is that he is also very much into coaching, but he also told me to switch off.
"To put yourself away from the pressures and find something to do outside of football.
"It's about choices and decision making.
"The passion for football in Scotland has excited me most and not only in Celtic.
"It's much better than it is in Norway. The people are really passionate about football.
"It also drives me a little crazy to see Sky Sports everywhere, it's also on the players bus and is going all the time, football is going round and round.
"At home I want it, but here I don't want to watch the news now.
"When you are sitting eating and Sky Sports is on and football is on the radio, it's football, football all the time.
"It's a good thing, but you have to switch off, so I have to think how can I use my energy to help the team better, how can I save my energy and I have to go away from things that takes my energy and doesn't give me it. 
"I'm a social person, so also to be with my friends and relax and watch movies. I also relax watching football matches and fall asleep after 30 minutes.
"I work out, that's important, and I've also had some tennis lessons.
"I have to compete, I love to compete to win.
"I played a lot of squash, but now I have to do something I can improve in.
"I can't play football, I hate to play football now, I haven't kicked a ball since I stopped playing because it can only go one way.
"So it's much better to start something you can improve in and it's tennis.
"I've always wanted to watch a top game in tennis because it's such a high level.
"I've also played golf twice and I want to do that more, although it takes up too much time.
"I need to beat Kendo [John Kennedy] because he is the champion of the staff, but his handicap is not right. Everybody says they play off 18!" 
 "I am much more experienced as a manager than just as a coach.
"In Norway, I'm more on the pitch doing tasks, but now I manage more.
"Having so many games, handling pressure, finding ways to switch off.
"Learning new language and culture.
"You have to be able to be comfortable in yourself, to deal with loneliness. 
"All of these things, I am better.
"I am so happy I made this move because I was getting bored in the end at Stromsgodset.
"Everything that was coming, I knew it. I knew how things were to be done.
"Now I have to do it another environment at a bigger club and it's been a really good time.
"It's also been hard, but when you have bad things and you come through them, then you have learned as a person and a lot of people in this world would like that.
"You also feel stronger. If I went back to Norway now, I would be a totally different person because I have had this experience.
"I'd know what I am talking about when I talk of training a team in Britain."
 "It's about what you do on the training pitch to get the level up, to get people well organised and in good shape.
"If you do your work 100 per cent there, you get the same in matches and that is a philosophy we share.
"As Gordon said, there is no-one who can imagine what being Celtic manager is like unless you have been in the situation yourself.
"It is so good to talk to people with experience. That is also why it is important for young players to talk to experienced players.
"They can give you 90 per cent of things which tell you that you are doing the right things.
"Then there is the other 10 per cent which you hadn't though about.
"You think: I should do that this way.
"It gives you confidence that you are on the right track, but also puts new things into your mind.
"To speak to people like Gordon with experience is so good for me, that is why I go around and seek knowledge."
Admit it. You didn't read all of that.
I got bored half way through as well. There are phone lines he can ring if he's feeling lonely, he really needs to be a little more wary of the press, who can put a spin on what he says.
And Diary writers, who comment on it despite not having read all of it.
So, lets cut to the interesting bits…
The manager wants to keep Virgil van Dijk and John Guidetti at Celtic, which hopefully he will be able to do. Neil Lennon got frustrated at trying to build a team and seeing it dismantled every time someone waved a chequebook, and maybe Ronny has still enough of his initial enthusiasm to believe he can avoid that.
Jason Denaayer, who to the casula observer seems to have lost interest in Celtic, having dragged out a poorly foot now for a couple of onths, is also on Deilas "to keep " list.
"I hope to do that [Keep Jason].
"He is in good development here. He hasn't played a lot of matches at the top level and when you are in good flow you should keep doing it to go to the next stage.
"When he is ready for that he will go on but it's also important for us to have consistency going into next season as well." 
 If Ronny can have consistency going into next season then he deserves a statue outside the ground. I'd have said it was easier to win the Europa League than find Lawwells phone and take the battery out until February.
 Be good if he could, though.
 Heres something you don't see in the diary every day.
 Something interesting.
Leading doctors are demanding a ban on alcohol firms sponsoring sports clubs and events because they claim that the "outrageous" practice is fuelling underage drinking by children.
The leaders of Britain's nurses, A&E specialists and hospital doctors are among those urging ministers to outlaw the sort of deals that have seen Everton and Celtic football clubs agree multimillion pound tie-ups to advertise beer and cider brands on the front of their players' shirts.
In a letter to the Guardian, a group of medical leaders, public health campaigners and health charities are calling for the action because alcohol sponsorship of sport has become "as commonplace as advertising for cereal or soap powder".  
 Ah, its not the poverty, the destitution, the boredom or peer pressure that makes kids wrap a bottle of wine in newspaper and sit up the graveyard, its the word " Magners " across a football top.
 If only these doctors had been around over the last thousand years or so, and they could have put a stop to it then. remember in days of yore when Knights of the Realm , the heroes of kids everywhere, thundered across the continent with their armour emblazoned with the logos of Auntie Nells Throat Blaster and other assorted foaming ales.
 These people went to university to be doctors. Might have helped if they'd spent more time in the real world before shouting their mouths off.
 People will drink anyway, the prohibition in the USA back in the early twentieth century proved that. These companies know that, they'd just rather you drank their stuff instead.
 Elsewhere, it appears that the Second Rangers club, currentl;y teetering on the edge of financial collapse, have been offered a £6.5m share underwrite-or whatever it is they do-to save the club from Mike Ashleys influence. Ashley being the guy that has stealthily gained control of the latest entity to pollute the game in Scotland.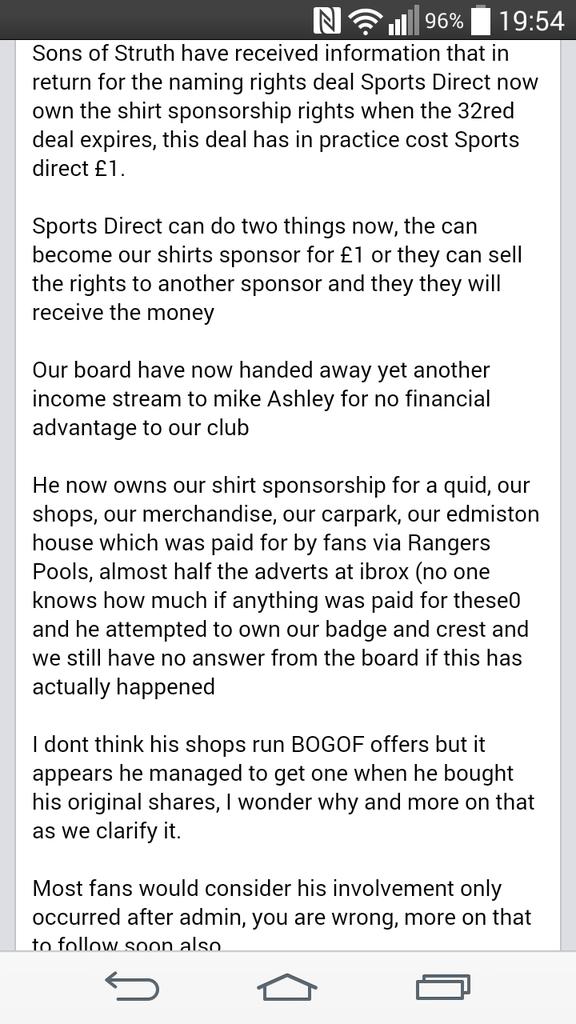 See, thing is, the cheerleaders in the Mainstream Media cannot count on Dave King anymore, as it appears his new accountant may have the same misunderstanings of South african tax laws as his old ones;
Dave King's dream of owning Rangers
could be scuppered as South African government
order probe into his tax affairs
Which, i suppose, saves the SFA from telling him where to go. It gives everyone a nice, easy way out.
So, these new guys. Who are they ?
 Known as the "Three Bears ", these guys mean business;
 No. They really do.
Rangers takeover stunner:
Motor mogul Douglas Park leads £6.5m investment
plan to rescue stricken Ibrox club
So, the club needs £8m or so to keep the lights on. These guys will put in £6.5m, which would mean that if successful, Ashley would demand his £3m or so back straight away, so its not really going to help, is it ?
 But then, accounting was never really their strong point.
 And anyway, these guys all had their chance to get involved with the club when it was up for a shiny pound. They didn't do it then, and you get the feeling they don't really want to do it now. The venture capitalists knew how to strip the club.
 These guys would be left with just the shell. Everything else has already gone. Maybe they aren't entirely serious with their offer, and perhaps the Record just needs a hero.
 Oh, and by the way.For the followers of the new club, heres a wee bit of help for you this morning as you find your way through to Edinburgh for your clubs first visit to Easter Road, home of todays opponents Hibernian;
We hear the East Coast is ready to welcome its visitors;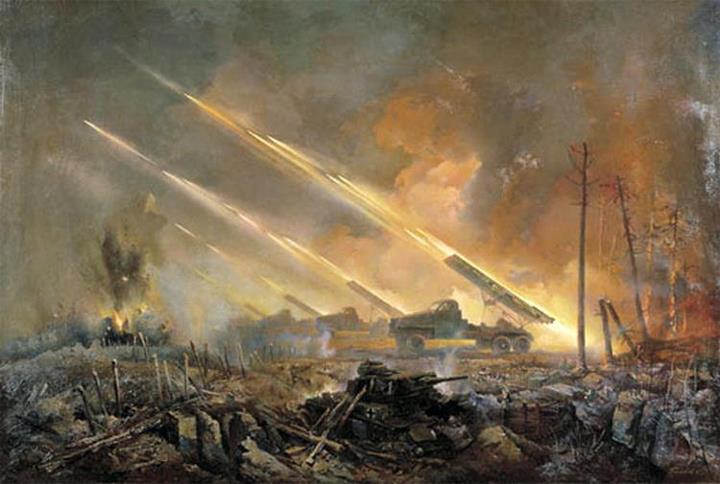 Now, a blast from the past.
What happened next ?
 Enjoy the game.
 Spare a thought for the old lass two doors up today. She asked me to get her husband a ticket to see Elvis for Christmas. Poor old dear has obviously forgotten he's dead.
 Silly old cow.
I was at his funeral in  April.