Running a bit late today, as due to the lack of meaningful football I've been roped into a bit of spring cleaning, and as part of that I've just spent about two hours trying to hang a quilt cover on the line, much to the amusement of my wife, my teenage sons and a coach party of schoolchildren who decided to stop by instead of going to Alton Towers.
Whoever decided to give women the vote has a lot to answer for.
Not as much as Neil Lennon, who if he had played three in the middle against Aberdeen would have saved me an awful lot of embarrassment and a few hundred pounds in broken bus window compensation.
People in positions of responsibility at Celtic don't understand how  their decisions affect us. Not quite as bad as standing on a butterfly during a time travelling holiday and causing the end of civilisation, but at least as devastating.
Which brings me to Michael Kelly, once the custodian of this club. He has been given the right to reply to some of the praise given to Fergus mcCann, who came to Celtic in 1994 to rescue the club from the Kelly White regime which had driven it to the edge of oblivion.
I was once introduced to a girl called Kelly White, lovely lass, but she might as well have been called Henrietta Hunn. She was sweet enough, though, thinking my screaming , sweating exit was just down to nerves.
Meandering again, but I have to mention this.
My teenage son went out to meet some lass last night, you can always tell, he smells like a Turkish brothel keepers handbag and combs his hair, and this morning there was a carrier bag with a half  a loaf of bread, an empty pack of ham and two empty crisp packets. He won't be up for a while yet, but I don't think theres any point in asking if he got a home run.
Anyway, back to Michael Kelly, and his attempt to show that history is not always written by the winners.
Michael Kelly: The bank were scared into acting in a cowardly and immoral fashion
Celtic, in March 1994, were not the financial basket case that has been made out.
Thats not the picture the paper used. It was just the words "basket case " that made me think of it. 
And this one; 
The bottom line is that canny, dime-conscious Fergus McCann paid me £300 per share for my holding in the club. He did so, because, despite all the hot air surrounding Celtic's plight, it was obvious the club had significant assets that could be exploited to make considerable amounts of money. And McCann did just that, walking away, a few years later, with £35m generated by the supporters.
He built a stadium, and put the club on a sound financial footing. Most would not begrudge him his profit. Kelly walked away with £300 per share. An estimated £9m for his efforts, which amounted to wearing a fucking costume and telling us Cambuslang was a goer. And that cake. 
However, he failed to fulfil one of his major promises to those supporters: that the club would never again be run by a cabal. In fact, the club today is under the control of a single large shareholder over whom the fans who were persuaded to buy shares can exercise no effective constraint. McCann could have avoided that if, on departure, he had gifted his shareholding to the other shareholder supporters.
In the same way that Kelly and his family gifted theirs to McCann, for the good of the club. Interestingly, he does admit that the club had been run by a cabal up until that point. Just a hapless , incompetent self serving egotistical one. Who liked to dress up
For all the fuss about a bungling board, it was not the old regime's inability to run Celtic as a business that irked the fans. It was the lack of performance on the field that caused the unrest. Celtic in the late 1980s had to contend with a Rangers team which, though cowboy-built on borrowed sand, proved too strong an outfit for Celtic on the field. The very fans who now laugh at the demise of our rivals were the same people who wanted Celtic to follow the same road.
Oh dear. Perhaps he couldn't see very well with that costume on. At that time .we'd have been happy if he could at least have negotiated a loan of some sand.
The discontent was exploited by a group who saw the chance to profit from the situation. Their plan was to drive down the value of the club by a campaign, which included a boycott, to create even more antipathy towards the directors. This scared the Bank of Scotland into stepping in, forcing the shareholders to sell despite the fact the club's own plans for recapitalisation were only six weeks from fruition.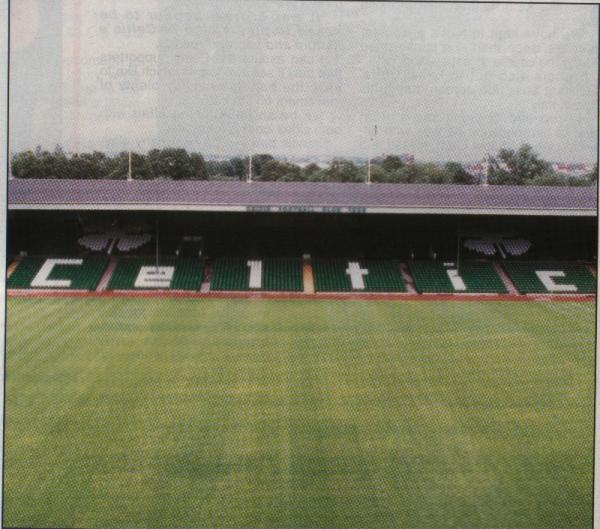 What plans ? Cambuslang ? Bench seats along the touchline ? The bank stepped in, albeit prompted by the Edinburgh banking cabal, because they had had enough. They read in the paper that they were backing a new stadium plan, and Kelly hadn't thought to mention it to them. 
It is no surprise, looking back, that the bank Celtic had used for 106 years behaved in such an immoral and cowardly fashion. A few years later, they raped the whole of the British economy in the same way.
Its a surprise they let it go on so long.
So the fans got their wish. Celtic would be run as a business. However, they confused that with success on the field. McCann delivered one but not the other. He presided over a series of results that represented all-time lows in Celtic history. There were many embarrassing defeats. But one result stands out: Celtic losing to Raith Rovers in the League Cup final. It was the first time Celtic had lost in the cup to a club from a lower division. Sadly, that result has been repeated against a series of minor teams until the present day. So poor was McCann's record that he left Celtic Park not only with a bulging bank balance, but with the boos of the fans ringing in his ears. The club had been re-financed, the stadium transformed, yet the fans' major aspiration had been left unfulfilled.
Not really. Our major aspiration at the time was to get you out. And your family. Sure, there were a few bad results, but McCann came in in 1994. At that point it had been five years without a trophy. The Scottish Cup came home a little over twelve months later.
Since McCann left, thanks to a more balanced approach, trophies have been won, and prestigious results have been recorded in Europe. Indeed, for the level of its revenues, Celtic could be said to have outperformed every other club in Britain.
Largely due to the foundations he put in place, and his business plan appealing to the likes of Dermot Desmond. Any plans by the old board would not even have registered on Desmonds radar, and its unlikely he would have offered to support them. In fact, its unlikely he would have picked the phone up if they had rang him. Which they wouldn't have, as the phone was cut off. Probably.
However, what has kept the fans in raptures is the slow, lingering death of Rangers.
The win over Barcelona was quite good. As were a few other games. I still get hackles on my neck whenever I remember the phrase "the war is over , the rebels have won " though. Easily my favourite bit. Oh, and this slow, lingering death of Rangers ? They died a couple of years ago. This is a new lot these days. 
The outcomes of the battles between the two have always been the yardstick. Now Celtic have won the war. In my view, it is a mistake to continue celebrating because it was that competition that kept Scottish football alive. The lack of it has already led Celtic to sell marketable players. It is satisfying that the league will still be won but if Rangers were still in contention would Celtic fans be tolerating the level of performance seen this year?
He actually says we have to sell marketable players! How many European finals would we have made if the old board had kept the likes of Dalglish, Macari, Hay,et al -all who would have stayed with a little bit more financial encouragement -or if they had supported, with even moderate investment,  the likes of Aitken, Burns , McStay, Collins , even Nicholas, who kids won't believe me, was at least potentially as good as Ian Rush at the time. Until he was gleefully sold to Arsenal. Worse still, the money these idiots accepted for players was ridiculous. 
And thats without mentioning the treatment of  Stein, Fallon and McNeill. 
The dilemma facing the owner of Celtic – though a millionaire, he is still not wealthy enough to kiss goodbye to the kind of money ploughed into Chelsea or Manchester City – is whether success in Scotland alone will in the long run be enough to retain the fan base. As football is now structured, the significant funds needed to make Celtic competitive in Europe could never be recovered through trading. Such an investment requires an act of heroic charity.
Like the kind of investment supporters donated to your family ?
Celtic's only hope of being in a position to repeat the glories of 1967 is to gain entry to England's Premier League. Revenues would be dramatically enhanced. More importantly, though, money could be risked on additional annual investment in players. There are billionaires interested in the prestige – not available in Scotland – that comes from owning a top English club. The fact that Celtic in England could always be sold on would embolden the current owner.
Money risked on additional players? From then guy who sanctioned Justin whittle and Gary Holt-two guys out of the Army ?
Yet a move to England is almost inconceivable as things stand. Too many English clubs have a vested interest in keeping Celtic out. And if Scotland were to vote Yes in September, even the dream would vanish; England would not admit a foreign club to its league. The logic is unavoidable: the existing conservative financial policy dictating that any footballing aspirations are limited is correct.
Well, at least the current board have a financial policy. and they hardly ever dress up
That is the long-term outcome of McCann's intervention. Had the club not been attacked so viciously all those years ago and instead been allowed to pursue its own plans, would things today be materially different? I doubt it.
Anyone else remember this bit ? From that idiots book ? 
Thankfully, he's no longer involved at Celtic, in fact I've no idea what he does these days, but I'll wager he does it very badly.
Back to todays team, who aren't playing this weekend, and I can only hope they've had to hang a few quilt covers out this morning as well, and it looks like Virgil van Dijks agent has been eyeing a new car, or a new house.
Celtic defender Virgil van Dijk is set to leave the club at the end of the season according to his agent. 
His agent Henk-Maarten Chin has claimed that a number of English clubs are following his client, and that he expects a move in the summer.
Chin is quoted by the Express saying, "Many English clubs are interested in him – the absolute top clubs.
"They watch him and are very keen. There has been no official approaches for Virgil yet, but that will come after the season ends.
"There's certainly far more interest in him than we could have dreamed of. I expect something will happen for him this summer."
I hope he gets a new agent, who will consider how a move would affect his clients development as a player, and not one who spends his time in estate agents looking for a house with a pool.
Theres football on the telly today, Inverness play Dundee Utd in what could be a cracker, and the lower league minnows Second Rangers and Albion Rovers battle it out later this afternoon, in a game which will ensure one of the wee clubs gets a big day out in the semi final.
Swansea are the latest club to be linked with Gergios Samaras, which is a surprise. I thought he'd already gone.
That was Jimmy Farrell and John Cushley, returning fro a trip where they nearly signed Alfredo di Stefano, during the black and white days of football. Although Brad replied yesterday that it was Jimmy McGrory, and now I have my doubts.
Those of you who have read Sean Fallon-Celtics Iron Man , would be reminded of the great mans time at Dumbarton, when he similarly tried to sign Johann Cruyff.
Ach, you know what they say….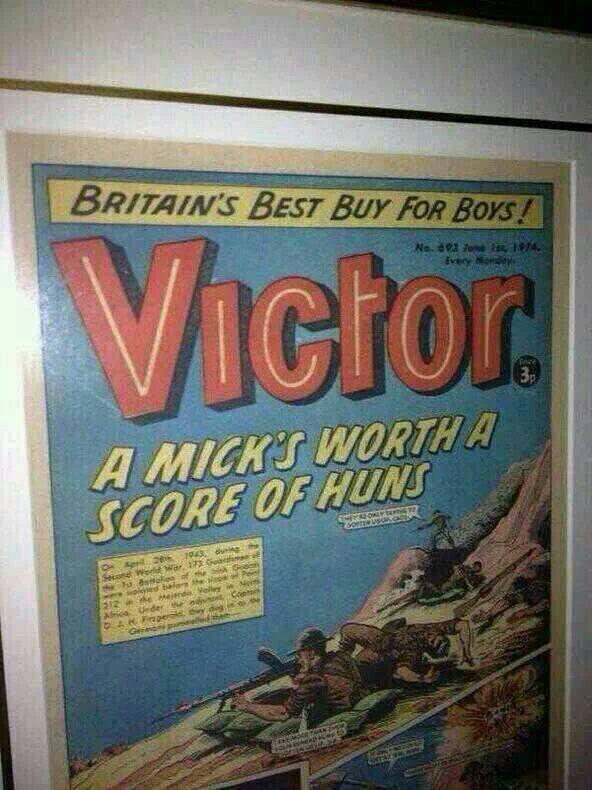 Wheres this ?