Virgil van Dijks solo effort gave celtic a hard fought 1-0 win up at Perth. St. Johnstone, especially in the second half , put a fair bit into the game, and the points weren't safe until the final whistle went.
Van Dijk scored after just five minutes after he surged past four or five Saints players and toed the ball past the keeper, causing first scorer bets all over the country to be torn up in anguish. The win keeps Celtic unbeaten in the league this season, eleven points ahead of Motherwell
Dundee United were thrashed 4-1 by St. Mirren in Paisley, and Motherwell managed to beat Aberdeen at Pittodrie, proving shock results can still be found on the Boxing Day coupons if you know where to look.
The game yesterday provided an opportunity for Stevie May, the lively hirsuite fellow who plays up front for St. Johnstone. Normally, a pony tail would exclude a man from consideration for Celtic, ( players with surnames such as Baggio are excepted) but this guy could be what we are looking for in the final third.
No, he didn't score. In fact, he had very few clear cut chances and actually seemed to make the wrong decisions when he had them to make.
But, Virgil van Dijk , and to a lesser extent Efe Ambrose, couldn't take their eyes off him for a second. They won't have a more difficult game domestically this season. May was everywhere, and never gave up running-well, until the combined effect of elbows, pushes and punches finally wore him down. Actually, it was probably the kick in the hoodgeries from Darnell Fisher that finally broke his spirit, but he was a handful, and in a better side, he will become a better player. May could easily have earned his side a penalty or two yesterday, and for those that doubt he has the ability to step up to UCL level, its worth remembering that his bustling, annoying style could do the same for Celtic at the top level next year, where the referees are a little less likely to allow full physical assaults in the box. And seeing as how Celtic started the game without a striker anyway, he has to be worth a punt in January.
Second hand rumour time-by second hand we mean the story is even less likely to be true than if we'd made it up ourselves, which you wouldn't have thought possible.
Peter Lawwell, according to a chap on the huddleboard, has told Georgios Samaras that he is going to Hull for £1m, and if the big Greek doesn't want to go, then Lennon has been told not to play him again this season, and actually reminded the forward that its a World Cup year.
Now, speaking as a great admirer of all that Peter Lawwell does, I doubt that this happened. Just the same as I doubt that a few years ago Lawwell got his nuts chewed by an angry Dermot Desmond when he arranged and finalised a deal that would have taken Scott Brown to Newcastle. That one, of course, we made up ourselves, so we know it isn't true.
So, in conclusion, thats two stories that are so similar in theme that they simply have to be made up.
There are moves afoot to bring someone in , though;
"We have made strides in trying to get one player in," said Lennon. "We are in talks, but nothing is confirmed yet."
Wonder of it was in the bar after yesterdays game ?
Actually, perhaps this is a clue;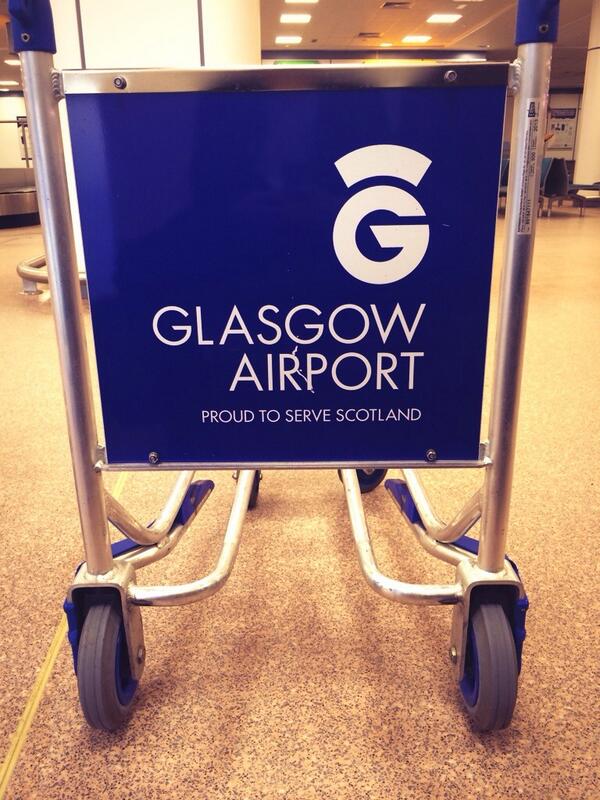 And then;
Well, short stop in Glasgow, off to Dubai! #vacation
So, the guy who picks the team is in Perth, and the guy who does the transfers is in Glasgow. And here we have an indicator towards everything that is wrong with the current transfer policy.  Managers manage the team. Accountants count the money and executives execute the manager if he gets it wrong. The executive cannot be allowed to dictate player signing policy. The manager must remain in charge of every aspect of the playing side.
Lennon argued that the squad isn't quite as strong as what people think. Jeez, if it isn't as strong as what I think it is then we really are in trouble.
"People think we have a relatively strong squad. But we don't. A few injuries, and we are looking pretty thin at times.
"The likes of Scott Brown, Virgil van Dijk, Efe Ambrose, Kris Commons and Fraser Forster have played a huge volume of games – basically a season in half a season for a lot of players.
( I think its reasonable to assume that he made a wee mistake in including Scott Brown in that list. )
"A lot of these matches have been high-intensity, pressure games, but I don't want the players to tail off now.
"Hopefully we can get into the break we are taking next month unbeaten, and come back even fresher for the second part of the season."
Wonder if he'll give them all time off when the league is clinched again ? In last years qualifiers , Celtic struggled to get past teams who flopped in the Europa League-dismally flopped in the Europa League-so perhaps it would be better to keep then training all through the summer. In the Arctic.
Apparently Lennon wants to get the new guys in so they can be bedded in the side quickly. Like his last batch of signings  were. Bar Pukki, all of the new guys were brought in fairly early in the window, so this time he's bringing them in the window before. Next summer, we'll be signing players for the following summer, and so on until we are taking babies away seconds after they are born. Which I'm fairly sure is frowned on by the parents.
Theres the usual plethora of players we have never heard of being linked with the club, and You Tube have approached the club about a possible sponsorship deal as fans pore all over the home made video site to find out who is about to turn the club down.
Meanwhile, Second Rangers lost their 100% record yesterday, drawing 1-1 with Stranraer. Now a third tier game, with one side so far ahead in the league shouldn't cause much emotion one way or another.
Unless your name happens to be Richard Wilson, who provides us with this marvellous example of objective reporting.
Richard Wilson
Sports writer
Friday 27 December 2013
A mundane occasion turned into a significant event for Rangers.

Jamie Longworth (not in picture) snatches an injury-time equaliser for Stranraer that ended Rangers' 21-game winning streak.
Ally McCoist's side were only minutes away from recording a 21st straight victory, one short of the club record, when a hapless moment from their own corner kick allowed Stranraer to break upfield to equalise.
It was the turn of events the Ibrox manager has always predicted, since he consistently dismissed the notion his team might complete the season with a 100% league record, but that will not have dulled his frustration. It certainly did not for the home fans, who booed the team off the pitch.
Stranraer were worthy of the point because they were never outplayed. That was down to the combination of their own well-ordered set-up and refusal to concede that the game was lost as much as to Rangers' own awkward display.
Even so, a corner kick deep into injury time should not end with the attacking team losing a goal. It was taken short, but Stranraer were still able to work the ball upfield quickly to Andrew Stirling, who was a bright attacking presence throughout.
His long run took advantage of Bilel Mohsni failing to track back into position, and Stirling's cross was missed by two defenders before it ran to Jamie Longworth. The forward had time and space inside the area to compose himself and steer a shot beyond Cammy Bell. "I was too scared to take it first time and miss it," said Longworth.
It was an important strike, not least because it was the first goal Stranraer have ever scored against Rangers, albeit on only the fifth occasion the sides have ever met.
"It was an appalling goal to lose," said McCoist. "Instead of seeing the game out we lose the ball. I'm quite upset about the goal. I couldn't give a monkey's about the record.
"I'm only interested in the level of performance, and that was extremely disappointing. The players have got a lot of praise for going on a great run since the start of the league campaign, but they would admit that wasn't good enough. We all deserve the criticism that will be placed on us."
The last event Ibrox held was the Rangers International Football Club annual meeting. That was seven days before this game, and the mood was certainly more inflamed.
The politics of the club's boardroom has been engrossing, but with the directors re-elected and the chief executive, Graham Wallace, impressing with his authority and command of the situation, there are no longer any distractions from the fortunes of the team.
There were no banners, no protest songs, but a sense of expectation from the home fans. Rangers were pursuing their 16th consecutive league win and their 21st in all competitions, one short of the club's previous best run. The statistics were impressive, but the performance did not rise to match them and lacked any real accomplishment.
The visitors contributed to that, since they refused to be cowed. They had cause to be self-assured, since they were unbeaten in their previous nine games, only two of which were draws. Rangers created some half-chances, but they were never fully in control and that was reflected in the subdued atmosphere.
Events leading to the opening goal barely roused the fans, since there were no appeals from Rangers players or supporters when Nicky Clark fell to the ground inside the penalty area. The referee, Andrew Dallas, adjudged that Frank McKeown pulled the striker down, though, and Lee McCulloch converted the spot kick.
"Nobody else saw it," said Stephen Aitken, the Stranraer manager, who sought an explanation from Dallas at half-time. "He said there was contact, and he said if it was at the other end he would have given it. If it hadn't have been for a dodgy penalty, though, we might have got more out of the game."

Aitken was entitled to be satisfied. His team did not create many opportunities, but they were often composed in possession and Stirling was an occasional menace.
One free-kick from the winger drew a smart save from Bell, who tipped the ball over. As the game progressed, though, the visitors found more ambition, and sensed a draw might be retrieved at the death. "The team was running on empty, the players were shattered," said Aitken. "We're thrilled, though. Normally I'd tell the players to enjoy their night, but we've got Forfar at home in 48 hours."
Rangers will seek to redeem themselves away to Dunfermline on Monday night. The return from injury of Andy Little as a substitute was a boost, but overall the team was flat and uninspiring.
Mohsni took risks throughout also, and the performance lacked the necessary conviction. "We looked like a team that hadn't played for three weeks," McCoist said. "I thought Stranraer deserved their point."
That assessment will trouble the manager more than any other.
Clearly not as much as its troubling the reporter.
Speaking of the press, I was quite disappointed in the rather disturbing movie The Human Centipede, which turned out to be about a mad scientist who sews peoples heads to other peoples bottoms to create a single organism, and wasn't an analysis of  a similar naturally occurring  situation that can be found in Scotland between the press and Scotlands newest football club.
And no, I'm not going to put in a picture of something that is actually quite sickening and un-natural to illustrate a point.
Oops. My bad.
Yesterdays picture was taken in the luxurious surroundings of the Hampden dressing room after Celtic beat St. Johnstone 1-0 in 1969 to win the League Cup.
This picture will make you cringe as well. Whats happening here ?