The domestic season starts here.
Probably the most important season in our history, with more at stake than perhaps meets the eye.
Firstly, there's the fairly obvious target of winning something this year.
After four consecutive trebles, unequalled anywhere in the world, or likely to be, the club found itself at a crossroads. The mythical ten in a row, somehow deemed more important than the four year domination in all competitions, didn't materialise, some players simply felt they'd achieved all they could at the club, and others found it a bridge too far to drag them along to the finish line.
It was the end of an era, and the rebuild has already begun.
Wrestling the league title back from "rangers" is of paramount importance, because should they retain it, they will get direct access to the millions of pounds paid out for UCL group participation, and that means they will be able to pay the bills accumulated since their 2012 inception, and the plans put in place by the 5 way agreement will have borne fruit.
That makes me think that we're about to see cheating on an industrial scale. If you thought it was bad up until now, you're about to have your ghast flabbered even further.
You only have to look at their business in the transfer market….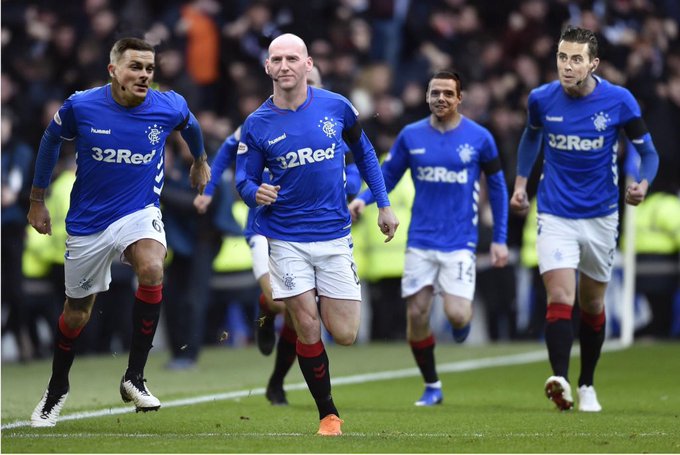 All they have to do is keep kicking the can down the road and combined with the European income from this year, should they find any sort of group stage football, and the Old firm will be back.
However, Celtic have removed a large chunk of last years problems, and a fairly sizable portion of the playing staff. you get the feeling that the coaches would have gone as well, but as a stranger in town, Ange Postecoglou probably felt he needed to keep someone around if only until he didn't need both hands and a flashlight to find Lennoxtown.
One thing is certain though, judging by his performances at press conferences and interviews, he won't be afraid to call out some of the more obvious honest mistakes…
Yesterday, he was asked if he was up to speed on tonights opponents Hearts, and his reply was brutally frank. He said;
"I'm still on the same planet mate, I haven't come from outer space.  
On  a side note, he slipped into his native tongue here, known as "Strine "…the closest I can find for the meaning of the word "mate " (Strine) is "you fucking idiot " (English )
The full video of the exchange is here…..
The conservative world of Scottish football wants its old firm back. It will do anything to get it.
Meanwhile, there are fears for the well being of this man..
He hasn't been seen for a while, and friends, relatives and workmates are worried about him.
If you see him, let us know and we'll get in touch with the relevant authorities.
The game tonight…8pm kick off….is on the telly and we may see a couple of more new faces, with Swedish defender Carl Starfelt and Japanese forward Kyogo Furuhashi both ready to make their debuts.
Starfelt should start, with Furuhashi on the bench, the idea being to replace Oddsone Edoaurd when it becomes even more apparent he doesn't give a toss, which will probably be around five past eight.
A win is important, for confidence purposes and to put pressure on "rangers ", who somewhat bizaarelt felt the need for their captain to appeal publicly for fans not to boo any player who takes the knee.
Thats the anti racism gesture, by the way, and not the style of play favoured by Ibrox greats such as John Greig and other cloggers.
This extract explains….
Sadly, at some stage during the season, every one of our BAME players received racist abuse online. That is a sad indictment on society and shows just how much work still needs to be done to eradicate it. Add in the fact one of our players received sickening racist abuse on the pitch. Racism is a problem in football, that is an inarguable fact.
As a team and as a club, we must not only stand up against racism, but fight against it- every single day. Whenever our players were abused last season, the way in which our fanbase stood behind us was nothing short of amazing.
Many people have given arguments for and against certain political organisations. Arguments against their actions, and what they purport to stand for. I've no interest in all that, neither do my teammates or coaching staff. We will take the knee to stand against racism, nothing more, and nothing less.
That is why we will take the knee prior to our games. This is a very simple, but we hope, effective gesture. It is a symbolic stance against racism, nothing more and nothing less.
At the start of each game this season, and throughout the 90 minutes, please show the world exactly why you are a special fan base. Support every player who is proud to wear the badge of the famous RFC.
We are as strong as strong can be.
I cannot wait to hear you roar from the stands of Ibrox Park.
James Tavernier
Rangers Captain 
The fact he felt the need to ask them not to be racist means that it's a real issue among players, players we hear are already whispering about leaving due to the toxic nature of their environment.
If Tavernier wants to see their true colours, he should conduct the players in a chorus of  "Soldiers Are We "…..it appears there is no I in BAME…..
Anyhoo, it's time to take the dogs out, then off to Liverpool to get my pockets picked, before settling down to watch the game.
Who could ask for more ?