Celtic stormed to a 4-0 win over St Mirren in Paisley, prompting fears that the current manager and his partners in catastrophe will be given the remit to go for one in a row next season.
Soon, it will all be but a distant memory, a chill wind on the night air, but a distant memory nonetheless.
The clearout began with the announcement, made after the review, that Peter Lawwell won't be around to interfere with team affairs next season, the green light for managers of a certain level to at least consider coming to Glasgow.
Lennon, Strachan and probably Kennedy will be out on their arses as soon as a replacement can be found, bound and gagged long enough to install him in Celtic Park.
For now, however, they're just holding the fort.
And suddenly, they are getting results, which combined with the beginnings of the effects of a long season taking their toll on a relatively smaller squad at Ibrox, make their efforts ..or lack of effort…earlier this season all the more unforgivable.
Put simply, the league leaders and champions elect, are struggling, the 1-1 draw recently at Hamilton a clear sign of their exhaustion.
Factor in their clumsy football, which should have seen them finish a couple of games without a full team, and it's obvious they are starting to show signs of fatigue and over confidence.
They think they've already won the league, and psychologically have switched off.
Now, it still may be too late to win ten in a row, but we do have an advantage in the run in. apart from momentum, which seems to be building up, we have a manager who knows deep down he won;t be here next season, who rightly feels he's been badly treated in this country.
A manager who might just operate a scorched earth policy where the SFA/SPFL and especially the refereeing community are concerned.
In short, he may just decide to come out swinging, as he has absolutely nothing left to lose..it's already gone.
My suspicions were aroused when he commented on the laughable charges levelled at Alben Ajeti for diving, which seemed merely to be a distraction from the fact the "rangers " have had players retrospectively punished for offences that should have seen them reduced to ten men.
But I'm flummoxed by this one with Ajeti, I have to say and I don't know if it's come because of pressure from the public. I don't know if it's the Compliance Officer buckling under the complaints coming in or whatever.
A genuine case of being "flummoxed ", or a carefully worded warning that we're onto them ?
And when "rangers " lose a man, as they did when referee Andrew Dallas failed a late fitness test, they lose matches. Does anyone really think that St Mirren would have had what is still the only penalty awarded against them in the only game they have lost this season ?
Thought not.
Incidentally, the man who took Dallas's place that night has more or less drifted into obscurity….although he was the fourth official at Love Street last night.
My guess is he won't be near a "rangers " game anytime soon.
The point here is that this needs to be called out, by Celtic, by other clubs, who may well follow the lead and add their own tuppence worth.
But if not, at least it will get the adrenaline pumping, and make outsiders take notice of any of odd decisions the next time Celtic play "rangers ", or perhaps prevent those odd decisions even being made.
Lennon can go a long way to restoring his reputation if he takes the gloves off and tells it like it is….
As it stands, Celtic are eighteen points adrift, with a game in hand. Two wins against them would reduce that to just nine.
And they look more and more like they are going to drop points now, something I wouldn;t have expected even a few weeks ago.
If we are going to fail this year, then at least let's go down fighting.
Elsewhere, we have heard a story about new investment over at Ibrox, from a few business mined chaps who have been watching the situation for a while. Champions League money would make all the difference, of course, and a bunch of chaps  known as the "Jock Wallace Group ", due to their connections with Leicester are looking north with an eye on making a few quid.
Thats what we heard, and it got me thinking.
What if a well known snack company from that area was involved, and the new investment tied in with a new fruit flavoured savoury ?
Could we see a new shirt sponsor over there for "Orange Walkers "?
Of course, it could all be nonsense, but stranger things have happened. When the court cases are done, Ibrox is still a cash cow, and with the most gullible customer base in the world, they will be passed around among the less ethical in society like a man with a tattoo of his wife on his back in prison.
Back at the ranch, or rather away from the ranch, you have to feel a little cheer for Hatem Elhamed, who left Celtic for good this week. Here he is arriving back in Israel.
https://twitter.com/i/status/1359266937793044483
Dudu Duhan, the agent who tweeted this is already lining up more Dudu's Duds and would like to hear from anyone who knows what sort of chocolates Dominic McKay likes so he can hopefully continue his unique off loading policy with Celtic.
One more thing, we hear that there's a story about to break that will affect a Celtic player, even though it has nothing to do with him.
What are the odds it breaks before the next game with "rangers " ?
Someone at the club should be looking at some form of control over this one….
And so to our caption competition, sadly neglected of late….
Last one was this….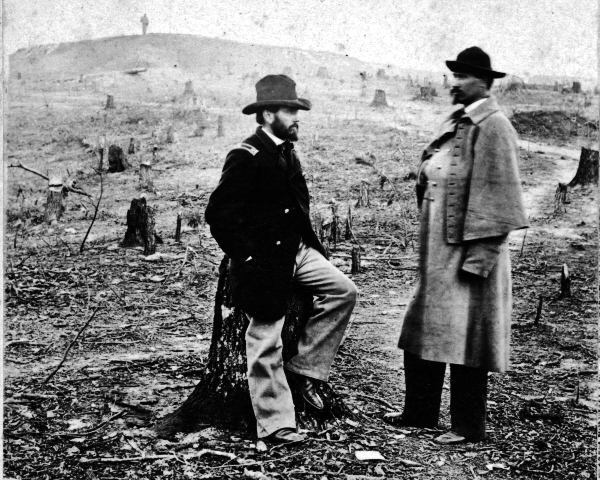 And the next one….