If you thought that bringing back the three Swedes , an idea ventured in yesterdays diary was crazy, then you'd probably better stop reading now.
We're about to go from crazy straight through the looking glass into insanity…
The talk at the ranch, and also among others too many to mention is that Martin O'Neill and Roy Keane will take over the reins from Neil Lennon, and guide Celtic through the rest of the season.
Some will say that they are past their best, and not be in favour of such a move, whilst others will say they are well past their best and not be in favour of such a move.
The storyline appears to be that back in May 2019, in a very casual way, Martin O'Neill let Peter Lawwell know that he was available if needed. This was apparently at the funeral for Billy McNeill.
It looks like he's needed now.
There is a lot of talk at the ranch about the pair, though its hard to ascertain if it's merely a "what if..? ", although the fact that there is talk in the first place could be more than significant.
If the managers coat wasn't on a shoogly peg, there'd be no talk at all.
If the players somewhat lollygaggistic attitude on the park could be explained, it may be that not only on the pitch are they waiting for something to happen, they're waiting for it to happen off the pitch as well.
Maybe the CEO is waiting for the final nod from Dermot Desmond to curtail the Celtic career of Neil Lennon, who doesn;t deserve to be treated like that, but one has to be realistic and say he's kind of been the architect of his own downfall.
Put simply, he's not doing the job he;s paid to do.
The product, the actual football, has been sold to a loyal customer base that has been denied access to it, and forced to watch it on television, yet no one has complained and everyone who bought a season book has refrained from demanding a refund.
Lawwell is well aware that should Celtic fail to win a tenth successive title, or at least put in a bloody good shot at it, then those sales figures will drop.
He is also aware that the moneyball development plan , which sees the club buy prospects and develop them to sell on for huge profits, is not being implemented.
Although one could argue that Jeremie Frimpong has made the grade, several others haven't even been given a chance, including Armstrong Okoflex, who posted this on social media….
https://twitter.com/i/status/1330610526016200705
This is significant because he clearly feels disaffected, and cannot talk to the manager about it.
It also shows that to an extent internal discipline has broken down, and the manager could reasonably be accused of failing to manage.
Then there's Karamoke Dembele.
Dembele was once one of the hottest prospects in European football, and the stalling of his development could be why he's not signing a new contract.
Which , potentially, is millions of pounds of lost revenue.
There are others , maybe out on loan or languishing on the bench that could have equal fears about their future, and even more worryingly, the three French players have all registered, at some point, disaffection with the manager.
Then there's Scott Brown.
It;s fair to say that Brown has not reached the heights of previous seasons, and whilst this could be down to the passing of years , its also noticable that he isn't quite as involved on the pitch as he usually is.
After conceding a very soft penalty against Hibernian on Saturday, he appeared to accept it. Not in that he didnlt argue, but in his body language, the slumped shoulders, the air of acceptance.
That could be down to the fact that he is carrying the weight of divided loyalty.
More than anyone else, he'll know exactly what is going on with the manager, as he will be the link between board and team.
More than anyone else, he'll be feeling hurt simply because things have come to this, where a manager who has won all the trophies he;s competed for domestically, has reached the end of the line, and if we are to believe that the powers that be have finally had enough, then he will have been feeling it.
We could list the failings on and off the field this season for quite some time, and we could also list the excuses.
But in a results business results matter, and in a number of issues, Lennon isn't getting them.
Keane and O'Neill, it seems, will be coming in as manager and director of football respectively, which could also mean a complete clear out of the coaching staff, maybe even to the extent that there will be a return for Damien duff, who would have to talk is wife round, and Shaun Maloney.
Two promising coaches who have been missed.
Should, as Keith Jackson hints in the Record, Celtic instead opt for Gordon Strachan, it would mean the club would have to persist woth the somewhat ineffective ideas of Gavin Strachan, which would probably not be a good idea, given that Gavin is the target of much of the disaffected talk.
Then again, Jackson hinting at Strachan probably confirms the Keane -O'Neill move….
John Kennedy is still annoyed about something, thats also clear from his body language, and its now got to the stage where one feels there has already been a breakdown in communication between the head coach and the manager, for instance note the lack of interaction during substitutions at Easter road…
Whilst some, alright, many will see the appointment of the two Irishmen as a backward step, a step into the world of old fashioned ways that dont fit into the modern game, it's also worth remembering that there are a couple of things they could sort out almost immediately.
Three things, three things essential to the success of any team in any business.
Discipline, Standards and Education
Discipline comes first, and whilst Lennon and possibly even O'Neill have a sort of hands off attitude to day to day management, there is little doubt that O'Neill commands respect. One story that springs to mind is the one about players under Ronny Deila complaining that the man was largely ignored by senior players when he spoke, but when O'Neill walked into the dressing room, everyone shut up.
As for Keane, maybe his, er , forthright attitude is whats needed to prevent further indiscretions , such as that of Okoflex, before it becomes a real problem.
Remember the issues about team leaks ? That would be stopped, although we hear it wasn't players as such, but relatives of players.
And to be honest, I kind of believe that because way back when that sort of information was freely available.
Keane would also command respect, and whilst fear can be counter productive, it would also let the players know that they cannot get away with shirking training, and cannot get away with less than one hundred per cent effort on the pitch.
Would the players respond to him ?
Well, thats all down to standards. Their own desire to be the best they can be.
Keane was a world class player, a leader on the pitch at the highest level.
Maybe his communication skills as a manager leave a little to be desired, but there can be no arguing with his effect on the pitch when he played, The problem may be that in his early days as a manager, he demanded too much of players, expecting them to do what he could do, and we can only hope that he's adapted that idea to simply getting players to be the best they can be, and encouraging them to be that rather than criticising when they're not.
Our players are arguably a little more prone to the efects of criticism than most, as Olivier Ntcham pointed out when he said he didn;t like it when Neil Lennon shouted at them.
God alone help them when Keane starts…
There's little doubt off the field stabdards have dropped as well, with a gradual erosion of standards set by Brendan Rodgers that lifted morale and confidence among players.
This has to be addressed as a matter of urgency, and with Keane working day to day with the layers, that would leave O'Neill to attend to that.
Then, finally, there's education.
O'Neill was often unfairly accused of playing a sort of ho hup route one type of football, which if you look back is complete nonsense, and whilst some may say he was fortunate to inherit Larsson and others, he did bring in Sutton and Hartson.
He also knows how to set a team up to play to its strengths.
Along with Keane they will install the basics amongst a group of players who very often appear to not know what tey are supposed to be doing, and that may be the single biggest reason why Celtic are now eleven points adrift of "rangers "
Yes, i know there are a couple of games in hand, but points on the board are always better than games in hand, and there's a real fight now on our hands to retain the title.
Not just on the pitch, but in the media, and in the halls of Hampden.
No one in Scotland will criticise or even ask questions of Gerrard and his crew, and whilst its down to forelock tugging on their part in that instance, with the introduction of Keane especially, and O'Neill, there would be an instant reduction in, to put it bluntly, some of the shite they peddle.
You might also, and this is perhaps more important, see a reduction in the booting up and down the park of Celtic players without punishment.
The prospect of facing Roy Keane for any referee who feels loyalty to the lodge when making decisions will make them think twice.
If the world watching how we treat Gerrard in the media is a reason for the deference, how will it be when an even bigger name in world football calls out the cheating ?
As it stands, things are not going well at the club.
A fresh injection of enthusiasm is needed.
Keane and O'Neill might not be our first choice, but it's looking more and more like its a choice that has already been made.
And the first thing they should do is pin this up on the dressing room wall.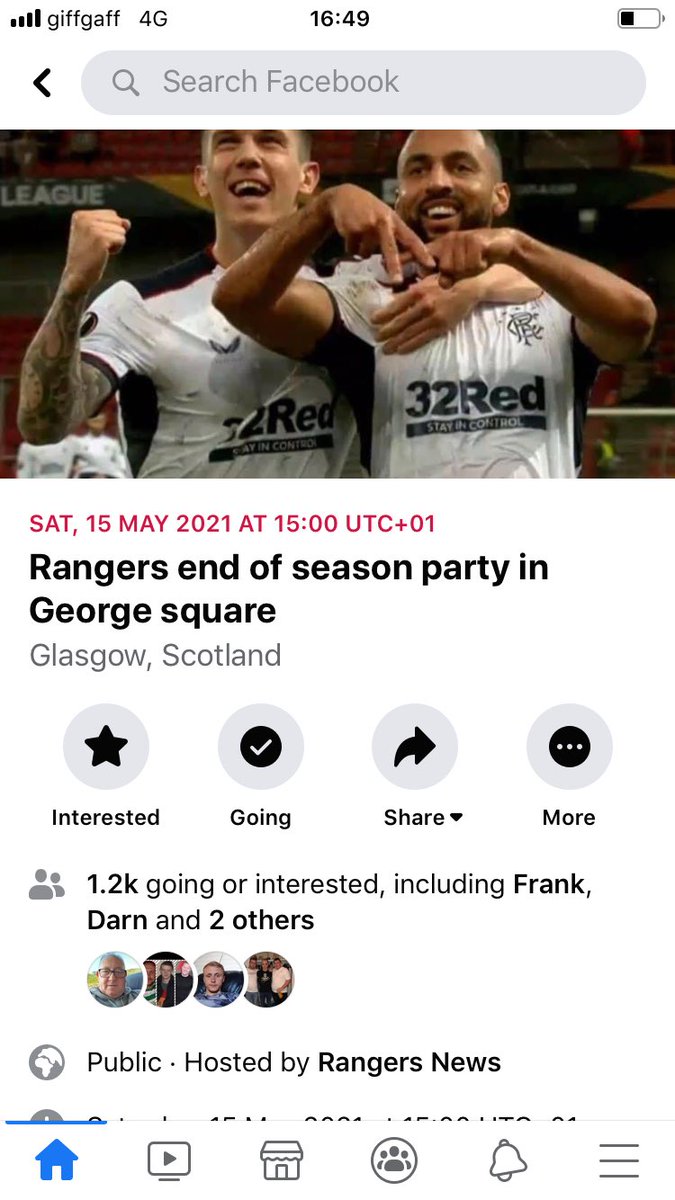 O'Neill and Keane may not be the best management team available, but they are the right one.