Ach, we all need cheering up, and it's all been a bit serious of late, so lets try to spread a little happiness around this morning.
International football is finished now until March, Scotland played their second Nations cup game within a few days last night, losing to Israel which followed their defeat to Slovakia , which points to things getting back to normal under Stevie Clarke after the excitement of qualifying for the European Championship finals against Serbia.
I don;t know what the Nations Cup actually is, as pre match talk had been about getting promoted, which doesn;t usually happen in cup competitions, but clearly its not a priority for Scotland as they didn't seem to take it that seriosuly, with both Ollie Burke and Ollie McBurnie featuring in the game last night.
Still, a new national hero did seem to emerge from the ruins…
Scotland player ratings as flawless Ryan Jack impresses on a night of frustration
The Daily Record, it seems, has resumed it's narrative around "rangers " players, and having failed to sell Morelos and Kent, they've turned the spotlight onto Ryan Jack, the token Ibrox player in the team.
He's getting better with each passing match and his big-game experience for Rangers in Europe certainly helps. Tigerish in the tackle and classy in possession – you can see why he's become an automatic pick 
Yes, I can. And it's got the square root of fuck all to do with being Tigerish in the tackle and classy in possession . 
Because he isn't.
Then again, the Record isn't the only one feverishly getting behind the financially stricken new club, Glasgow City council are doing their bit as well….
Rangers have been given the go-ahead for plans to build a fan zone and museum on the Edmiston House site. 
Museum ? Surely " memorial " ?
Glasgow councillors approved the club's application for a two-storey multi-use venue at a meeting on Tuesday. 
Two storeys…ah…presumably that's one for each club, or one for the club and one for the company.
The development will include shops, a café and an events space, which will be used as a fan zone as well as for dinners, conferences, weddings and exhibitions.
It is set to open in 2022 and will be a "major milestone" in the club's 150th year. 
Oops…there's a 5 in that sentence that must surely be a typo
A council report said the development would "enhance the match day experience of supporters", offering new uses which have "citywide benefits, such as conference use and live entertainment".
The design "acknowledges Govan's industrial heritage" and will benefit the local area, the report adds. 
Short on detail, of course…
A council officer said the current Edmiston House is now at an "advanced stage of demolition". 
It's falling down.
The building will host dinners for up to 500 people, sit an audience of 750 and put on gigs and events for up to 1300. 
500 people gnawing on raw meat, 750 watching them and 1300 begging for the bones.
Permission has been granted for the venue to open until midnight. The fan zone is set to shut three hours after the final whistle at weekends, with no entry after kick-off during midweek games, when it would close at 10pm. 
They have to be home by midnight, or they turn into pumpkins.
The club's application added: "The proposals to redevelop the site of the former Edmiston House fit into a broader ambition to expand the experiential offer at Ibrox Stadium, and to raise the quality of facilities on-site.
"In bringing forward a bespoke fan focused development, Rangers FC seek to capitalise on an increasing trend for similar spaces across leading European football clubs, which offer pre and post-match destinations.
"Fan zones in general can provide a venue where families, fans and the community can come together to experience pre and post-match events."  
Security will have to be tight…
Nine objections to the plans were submitted to the council, with concerns included the impact on privacy for nearby residents, increased traffic congestion and a lack of car parking.  
But the council report stated the venue will be a similar size to the old building and the capacity of the local road network is considered "sufficient". 
A spokesman said
" We couldn't be arsed with the complaints, it's all bullshit anyway. Remember the hover pitch and the casino ? "
The museum/memorial is a fascinating project.
Museums tend to be a place where culture can be stored, history preserved and iconic mementoes kept for all to see…
Their culture, as we are aware, means that no doubt there will probably be sections on anti Irish racism, anti catholic bigotry, with special presentations on financial skullduggery and tax avidance.
Their history should be a pisser.
Will they go with facts or their own version, like the bit in the Natural History museum in Belfast that claims the world is only about an hour old and dinosaurs exist only in the imagination of hollywood film producers ?
Will they show the actual receipt from when Charles Green bought that history, from, er , themselves ?
As for iconic mementoes…the list is endless…
The actual pound coin used by Craig Whyte to buy the club….the tracker fitted to Alfredo Morelos's car…the police report on Scott Arfields party…
Or, to go further back, to the original club,  the loan agreement with Harland and Wolff that led to the policy of not employing catholics…or maybe a piece of wood from the boat that came back without one of it's passengers ?
Maybe they could use the place to raise a few quid extra for the club, with additional stalls where you could…
"Buy the Ref A Pint " or "Plan Your Virtual March Through a Catholic Housing Estate "
Hey, what about "Spit At A Priest For A Pound " ?
We should worry, they could raise millions.
Admission will be £16.90 for kids and £18.72 for adults. And you get a bright orange sash,,,no wristbands here…to wear all day and allow you to pop out to to abuse any catholics who might be on their way to school.
Or a poppy. Poppies aren't just for November, you know.
One man, certainly in some eyes, deserves recognition of his achievements for the clubs, both on and off the field, as one of their less enlightened fans argued…

All of this should be sending a warning to those in charge at Celtic, they are back, and they mean business, although when it comes to the actual nuts and bolts of business they keep making an arse of it, but there is a clear and present danger that they might actually catch up with or even overtake Celtic as Scotland's premier club, an outstanding feat given the hoops had a head start of about 130 years…
One thing you can do for the moment, by the way, to help prevent this , is get in touch with the Celtic Trust..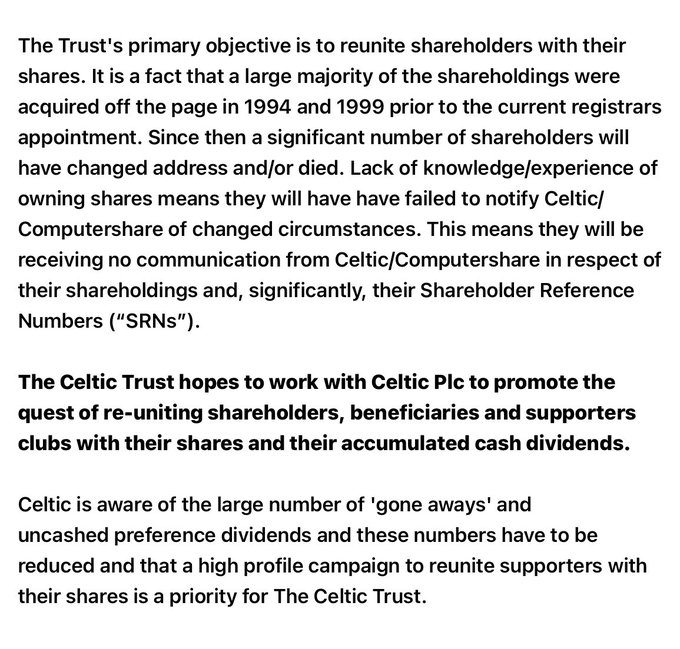 The above link takes you to their site and shows what to do.
We're going to need all hands on deck for the AGM…..
And finally, a caption competition….