Oddsone Edoaurd has tested positive for Covid 19 .
The French under 21 side conducted the tets prior to the next round of international matches, and it appears the forward picked up the virus sometime between the last test at Celtic Park and arriving in France.
Then again, one's mind wanders when noting the tired performances of the forward recently, and when combined with the unreliability of the testing systems provided in this country, maybe some sort of investigation needs to be held, and perhaps a review of the methods used by Celtic.
It's not as if the whole team have been off peak of late, is it ?
Fatigue is the most common symptom of Covid, and quite clearly there is a need for the club to tighten up on procedure.
In the meantime, lets wish the player well and hope he doesn't get the Bad Covid.
Various rumours about other players have surfaced, but the club went out of its way last night to point out the Edouard is the sole infected player, and there is no reason to doubt that.
French rules mean the player is required to self isolate for seven days, so the player hopefully will be ready for the Glasgow derby, which bizarrely , given the nature of the illness, seems to be at the front of everyone's concerns.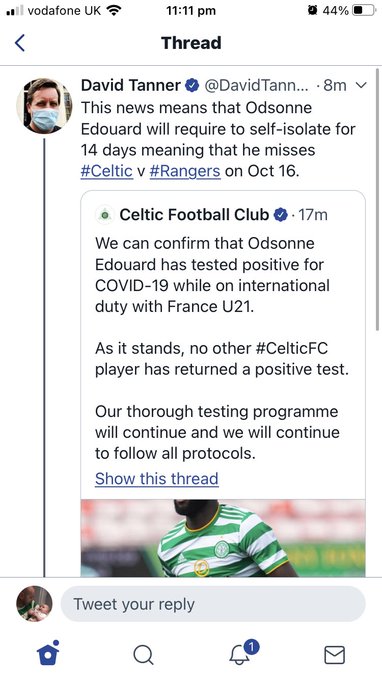 Apart from anything else, the fuckwitted Tanner has got the date of the game wrong, presumably because he wants it played on the Friday because he's not allowed out at weekends without adult supervision.
Then he corrected himself, albeit wrongly, when he said it was ten days….and remembered that it might do his image some good if he wished the player well.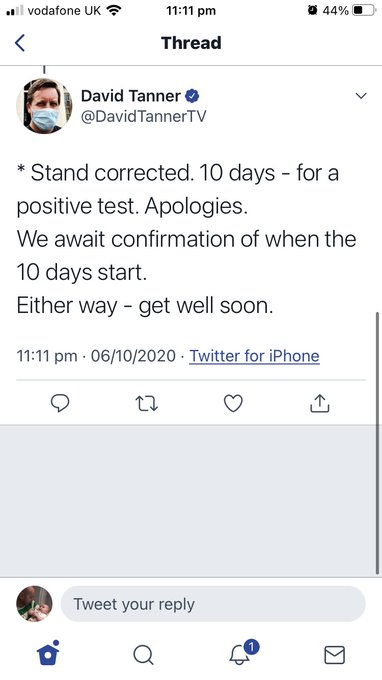 Our man in France sent us this….
The official advice is that you need to self-isolate if you;
Test positive for Covid-19;
Have Covid-19 symptoms and are waiting to get tested;
Have been identified as a contact case and are waiting to get tested
If you have tested negative but have been identified as a risk-contact
If you have tested negative but live in the same house as a positive case
Just another example of why you shouldn't take any notice of our own media.
Especially Tanner.
He became a sort of cheerleader for the hordes with his tweet, which in fairness is the level of intelligence he appeals to, and one or two of them claimed it was a conspiracy between Celtic and the French national side to get the game postponed on the 17th, as the hoops are running scared of whatever that entity out of Ibrox calls itself these days.
Yeah,
Just like they'd have clawed back that thirteen point lead…..
The rules on covid isolation in Britain are a little more confusing than in France, with all sorts of exceptions and exemptions.
What confused Tanner was this…
What are the government rules for self isolation?
Stay at home and do not leave the house for 14 days.  
you may have to self-isolate for the first 14 days you're in the UK. See the guidance on self-isolation for England, Scotland, Wales and Northern Ireland
you may not have to self-isolate when you arrive from some countries and territories known as 'travel corridors'. View the latest guidance and list of travel corridors for England, Scotland, Wales and Northern Ireland
If I was him, quite simply, or if I was advsing him, I'd suggest he just stays home until he's better.
Same goes for Eddy.
Anything else is just nonsense.
Speaking of nonsense, the former Sky pundit Charlie Nicholas, the only pundit who can put his foot in his mouth whilst having his head firmly up his arse, says that Celtic have been doing things on the cheap, and "rangers " have won the transfer window cup, to place alongside such treasures as the Social Media Cup and other assorted non playing titles.
I said Celtic would go cheap in their pursuit of a left-back. I knew they wouldn't spend money on a defender that Neil Lennon has been ever so patient for.
"I don't think Lennon has been given much of a helping hand, if I am being honest.  
He should have left that last bit at "I don't think ".
"He had to work double time to get anything out of so-called wealthy Celtic. I'd imagine he'll be pretty annoyed this morning. I am sure he will put on a brave face but I don't think he will have got anything close to what he was looking for.
"Albian Ajeti will get him goals but there are still question marks in other areas of the Celtic team. 
Rangers must be looking at it thinking that they got the better of the deals.  
Presumably the level of thinking at Ibrox is similar to that which goes on between the ear-ringed lobes of the intellectual toddler.
Lennon responded to the statement…again we have the original draft.
"Tell him to fuck off "
which appeared , after considerable editing, as
Listen, if we were to sign (Lionel) Messi and (Cristiano) Ronaldo, Charlie still would have found fault with it. He's been negative about the club for years.
Either that or he's just a knob.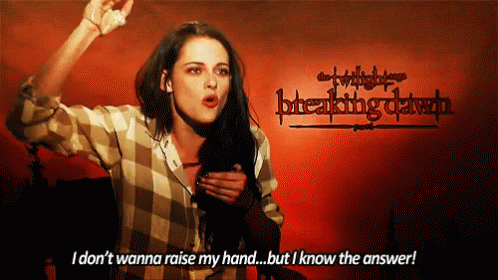 Anyway, bit Tanner and Nicholas are through to the final for this weeks Knob of the Week.
It would take some doing to dislodge either of them from that position.
Yesterday, we had this…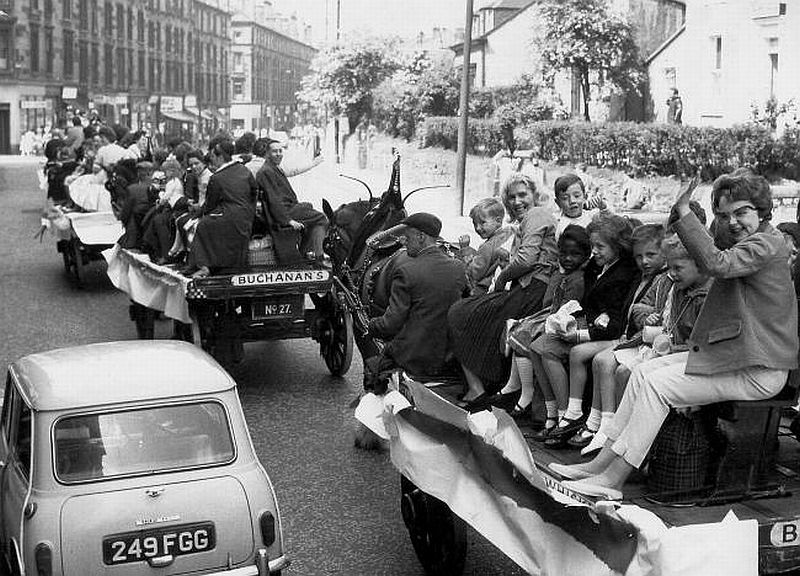 Caption:
Castore announce expansion into luxury coach business.  
Today…