There was a boost for Celtic fans last night before the transfer window was closed when Diego Laxalt of Milan joined the club on a seasons loan.
That means Greg Taylor has a multi million pound international competing for his jersey, which will do the boys confidence no end of good.
Milan signed the Uruguayan for around £13m , depending on where you read it, making him the most expensive player in Scottish football at the moment.
A player's price does not determine his value to a team, though, which may be why thats not being trumpeted by the media, who seem to be a little more enthusiastic about the deadline day signing on the other side of the city…
Bongani Zungu left Mo Salah in tears as Rangers new boy proved he has mental strength for hostile crowds
The midfielder joined Rangers on loan and his old boss Stuart Baxter believes he will be a huge player for the club.
 Stuart Baxter, if you remember, is the guy who was touted for any job that came up anywhere a few years ago, but he never got any of them.
 Gavin Berry in the Record does his best to give the hordes something to cheer, even if one of them needs to perhaps spend more money on drink for his pish stained sources…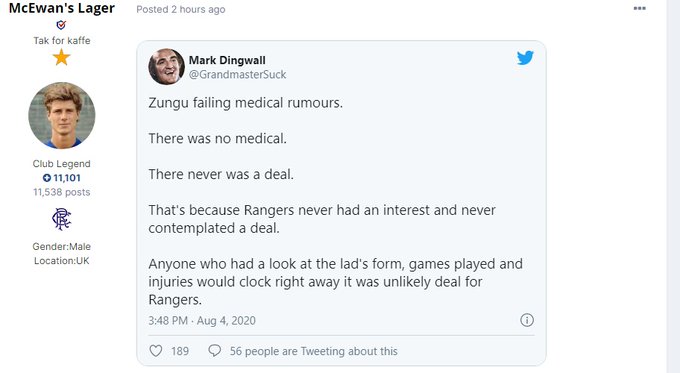 by getting Baxter to say a few words… no doubt to cancel out the words of an In The Know fan
"Bongani can be anything he wants to be. He has the temperament to handle big occasions so the Old Firm won't faze him.
"We played Egypt in the
 Africa Cup of Nations in front of 75,000 screaming Egyptians and he was up against Mo Salah, Trezeguet and Mohamed Elneny were all playing.
"That would have been the equivalent of an Old Firm game in terms of hostile atmosphere and pressure
 situation. Egypt were managed by the Mexican Javier Aguirre and we were leading 1-0 so he was facing the sack.
"Bongani went down right in front of the bench and he was standing shouting in Spanish, 'Get up you p***y'. I understood and had a go at him and told him to sit down. Bongani came up to me after it and thanked me for sticking up for him.
"He just likes that competitive environment and that night showed me what he was all about. We got to the quarter-finals and lost 2-1 to Nigeria with the last kick of the game but
 we played Nigeria away in
qualification and beat them 2-0. Bongani was outstanding on that occasion.
 None of which is entirely relevant, so then comes the kicker….
"At club level he'll have come up against PSG, Marseille and Monaco in Ligue 1 so if you can hold your own there then you know technically he'll manage.  
 He's played against some good sides. No anecdotal evidence of him doing well or catching the eye, but he "will have come up against them "
 Interesting that in a world where no crowds are allowed at the football, they've signed a player whose biggest attribute seems to be the ability to handle a hostile crowd.
 Taking into account what Mark Dingwall says, I'm tempted that this is a panic signing dressed up a wee bit to hide the fact that they couldn;t sell Morelos or Tavernier, two key players who have intimated they really don't want to be here for the ten….
 Meanwhile, Laxalt has caught the eye on an even bigger stage, the last World Cup, which the paper fails to give a similar fanfare to….
 The defender has a bit of a reputation as a hard man, as well as being quick and more than technically competent, and as he looks fairly clean cut, I'd suggest he probably can look after himself, as we know the ones to watch are the ones without the marks of battle.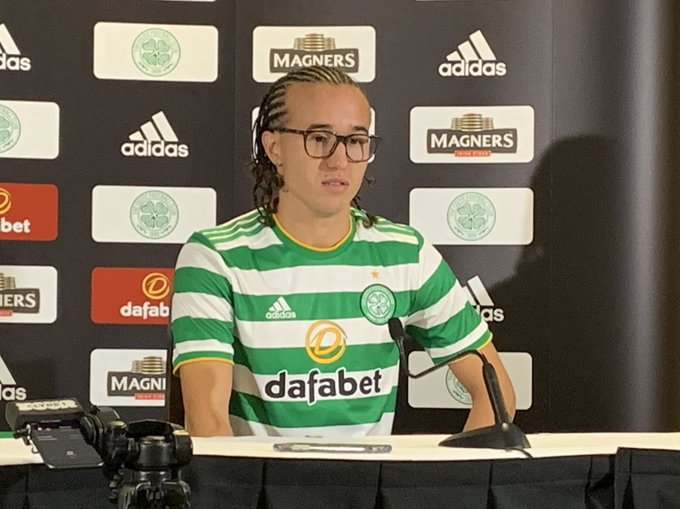 Hang on….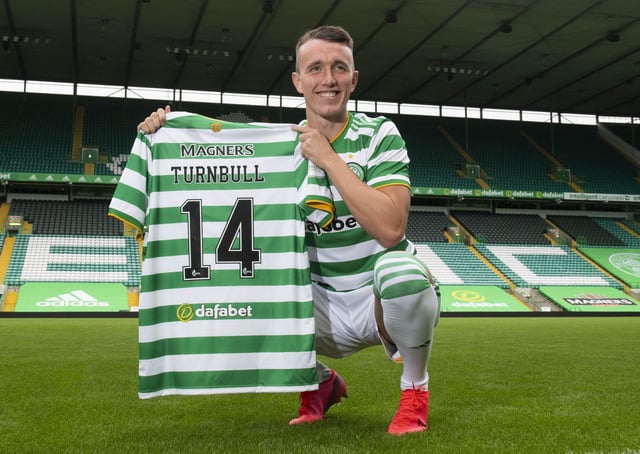 bit of make up, glasses and dreadlocks….have we signed the same player twice ?
 Then again, we might not have….
Celtic announce the signing of a 13 year old lassie just back from a holiday in Benidorm wae her family.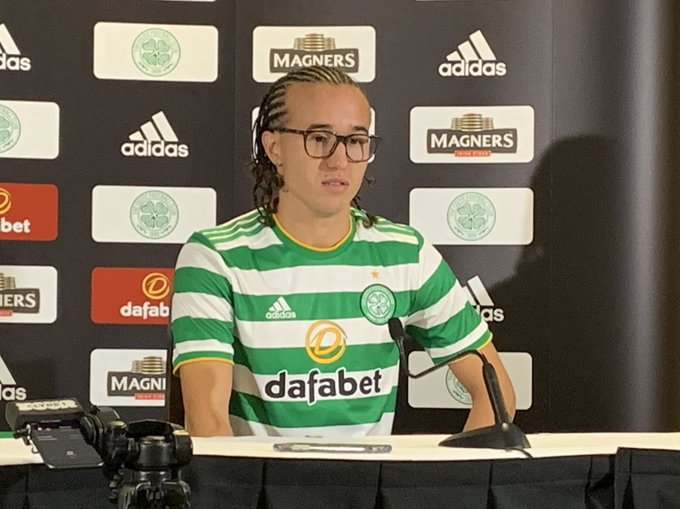 Anyway, the player seems happy enough, and is raring to go.
 As none of the core players left, no one seems to have been willing to pay what Celtic wanted for the players, and given the uncertain times we live in, thats understandable, especially if you factor in the trauma of having to move to another country when there's a plague in town.
 Or, I wonder, could it be that the manager has appeared distracted of late because he's decided that those who wanted to go were worth persuading to stay….his pre match radio interview on sunday seemed to hint at that, when he said he had showed "those " players the upcoming fixture list and asked them why they would want to leave all that.
 Maybe now he can focus on winning again, and getting that winning mentality back into the team, and I'm reminded of these words , from the man himself, Jock Stein….
https://twitter.com/i/status/1313140259115368454
 Our squad……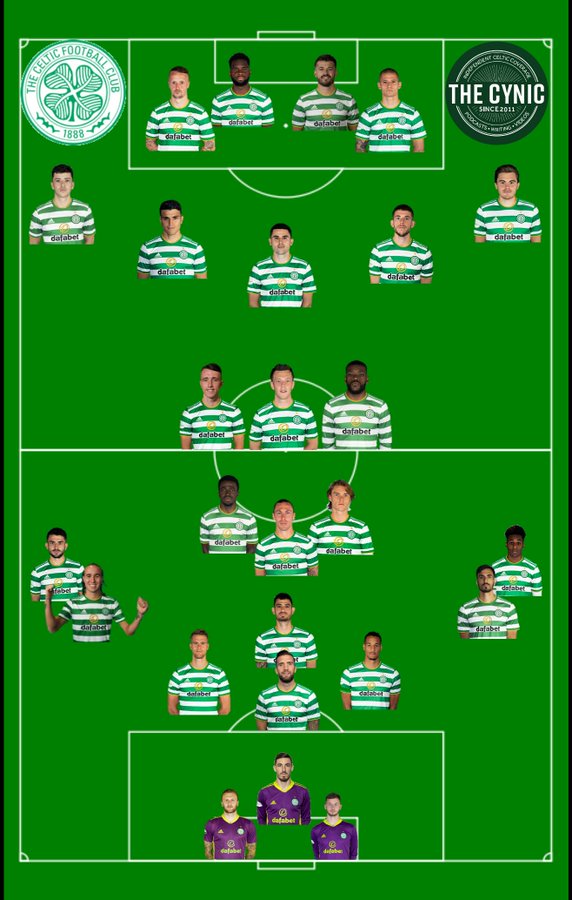 Not bad at all.
 Mind you, they've strengthened considerably over on the other side of the city as well….
 If you want to make some money, get a line on every game they play this season. Bet on penalties for them…. thats always a given, and bet on no one getting a penalty against them, as they are never given.
 Referee Greg Aitken missed this one at the weekend……
 Thats this Greg Aitken…..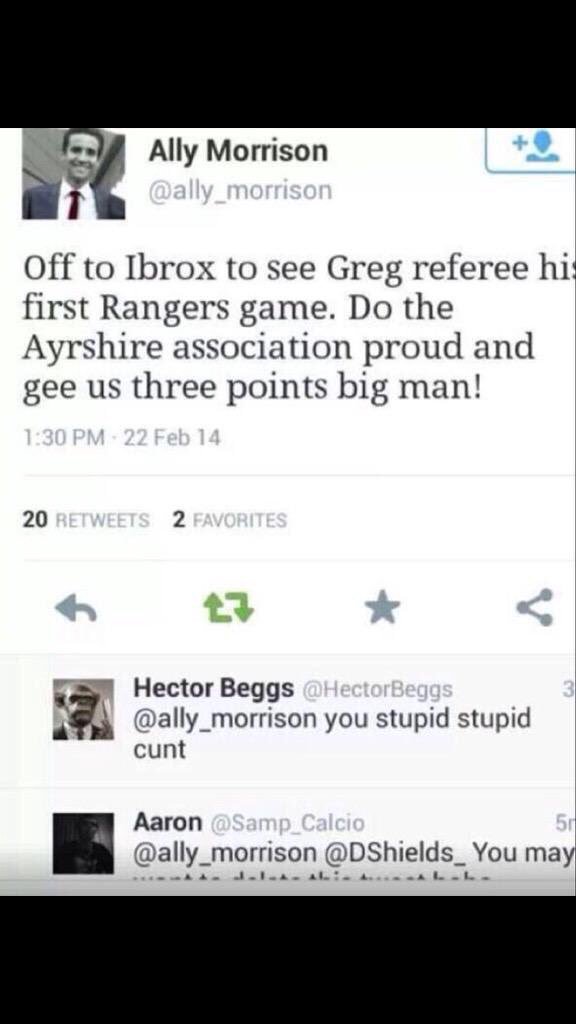 The media, of course, won;t ask any questions. They tend to limit themselves to headlines rather than stories, such as this one….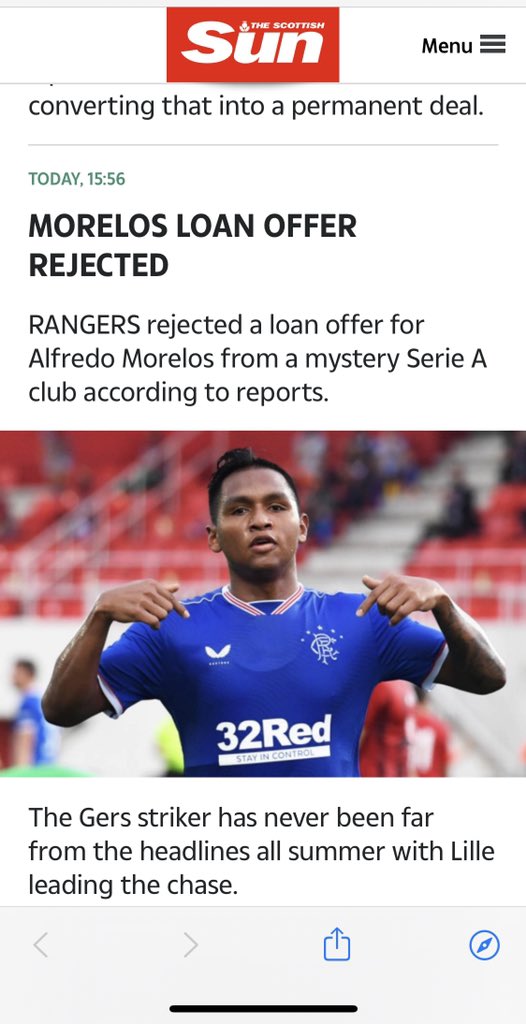 Absolutely no detail, and no chance of them trying to find any.
 Something they could be doing is looking into both sides of the argument surrounding the clamour to get fans back into the stadia safely to help stave off clubs going into financial difficulty.
 It's quite odd that none of the clubs themselves are actively pushing for this, as guess what, it wouldn;t be financially viable to open up for just a few fans.
 I asked John Ward if Livingston had costed allowing a few fans into the game, and whilst he admirably wants to see it happen, and would still do it if he could, the answer confirms to me, at least, that clubs don't want the hassle of opening up, especially as they'd lose money….. and he also hints at the issue of fans demanding refunds for games they haven;t been to, which would be catastrophic….
We have and the answer is no. But football needs fans in and the reality is that fans have the right to request refunds if they don't get to attend. That would bankrupt quite a few clubs. So something needs to happen
 The problem is those running the game in Scotland are completely clueless, and have offered nothing in the way of een an attemot to try to find a solution, let alone come up with one.
 At the same time, Douglas Ross is running around trying to make himself popular by whipping up support for the return of fans, again, without really thinking it through, in an attempt to make himself popular , when all he has to do to attain that status is see how long he can hold his breath underwater with someones foot on his head.
 It's time for those at the top of the game to justify their salaries, and come up with some sort of workable plan to safeguard the clubs if thats possible, and if it isn't , then they have to at least go for damage limitation.
 Yesterday, we had this….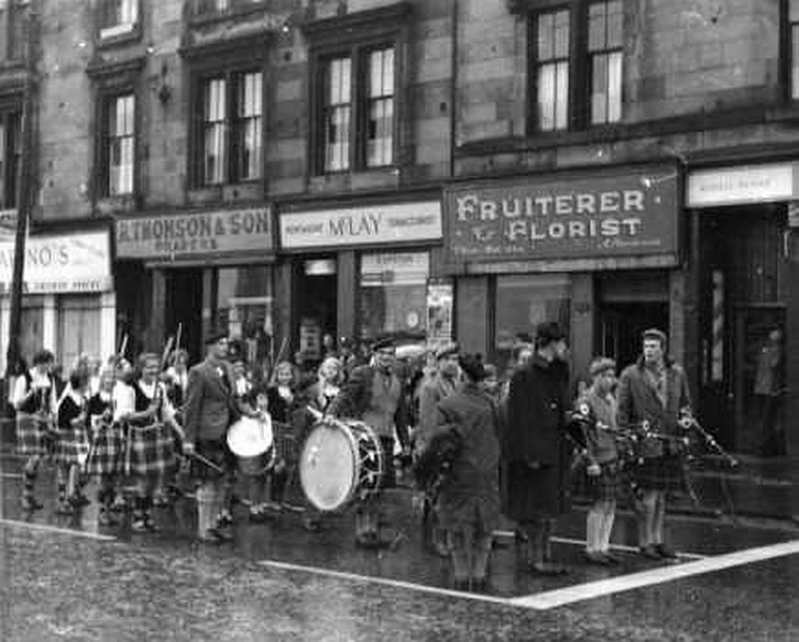 Whitearra 
 Right lads, back to the hall. Billy's got it wrong. It says Fruiterer not Fluterer  
Today, more from the Old Glasgow Pics twitter feed….some cracking stuff on there, by the way…