The Europa League play off draw is at midday today.
Just in case you'd forgotten Celtic were actually still in a European tournament. Then again, it might not be for long.
In the third round, when Celtic join the fray, the club will play the winners of Tre Fiori and Riga. The game started last night, but it was a bit cold or rainy or something, so it wonlt be finished until today, but it will be finished by the time the draw takes place.
If it's not raining.
Celtic are not seeded in this draw, because they are shite, and could face one of five seeds…
Dinamo Zagreb,  Young Boys,  Red Star Belgrade , Qarabag,  Dynamo Brest
Or they could face one of the unseeded teams….
C Ludogorets Razgrad,  Legia Warsaw or Drita,  Sheriff Tiraspol or Dundalk,  Cluj or Djurgardens,  Suduva or KuPS,  Sarajevo or Buducnost Podgorica,  Dinamo Tbilisi or Ki,  Celje or Ararat, Armenia Flora or Floriana Tirana.
Perfectly clear. As Rosenborg are not an option, it will be the Cludgies again.
Legua Warsaw would be, er interesting, though Ki would probably be welcomed back at Celtic Park…or Parkers as some have deemed to christen the ground these days, as boredom sets in.
Though I can't see him beating Dinamo Tblisi on his own. Not at his age.
The games will be played next thursday. The third round, that is.
And probably the play offs, the way things are working out these days.
Ach, so what ?
With a deadly virus having a second go at trying to equalise the amount of humans underground with the ones overground, its very much a wait and see season, and the priority for Celtic must be to get the remaining game in hand played, and assert themselves at the top of the table, in time for the next lockdown.
We hear players are now allowed to go to restaurants, so it won;t be long before one of them gets infected and the game is shut down again, and if Celtic are not top of the table, there will be all sorts of nonsense about precedents and giving the title to whoever is.
That possibility should be addressed before anything else.
Especially as Sky TV have decided to show the St Johnstone -Celtic game on October 2, which doesn't give the lads much time to get back from the play off games , should they make it, on October 1.
They're all making it up as they go along this season, aren't they ?
The Second round of qualifiers saw all three Scottish teams progress, with "rangers " overcoming the Red Imps, Aberdeen impressively beating Viking and Motherwell needing penalties to beat Coleraine.
Interestingly, we now have the Ibrox side in a tie with Dutch side Willem II , which is nice, although I doubt anyone in the Scottish media is brave enough to call them Rangers II.
Fair play to Ibrox legend Alfredo morelos, by the way, who scored twice last night for his club/company, despite clearly showing signs of the injury he picked up when dozens of Dundee United players battered him in the tunnel after the game…
Back at the ranch, and Shane duffy has put all thoughts of a permanent move to one side while he concentrates on winning the league, or anything else he can get his hands on….
I'm not sure where it stands at the minute. I'm just really focused on being here for this year and when the season is over, if it has been successful, the two clubs have to sit down and talk to each other. It goes from there but I have to just really focus on this season and enjoy it and try to be successful here.
The worry is he does well, and since he is still Brighton's player, they try to sell him to someone who will pay him significantly more than Celtic, so although it will be at the back of his mind, he's right to focus on the here and now.
The Bosman ruling meant players were free after they had fulfilled their contract, but if you;re still under contract you are very much at the behest of your club.
Then again, take note of the last line in another Duffy quote….
"I've had a taste of iit from social media, but obviously I haven't been able 
to experience the full thing yet through a full stadium or even a packed-out away end.
"It's a real disappointment for me, but that's just the world we live in now.
"I'm hoping all this madness goes away and I can really enjoy Celtic Park as the special place that it is.
"I'm hoping and praying that
 I'll get to sample the full Celtic Park experience. I'm praying all this will be done before the end
of the season – or else I might 
have to come back!"  
Interesting…is it time for me to champion my anti bigotry Hug-A-Hun campaign ?
Then we can spread the virus, force a lockdown and Duffy will have to come back.
And stop bigotry at the same time…
Then again, it looks like Motherwell are way ahead of me….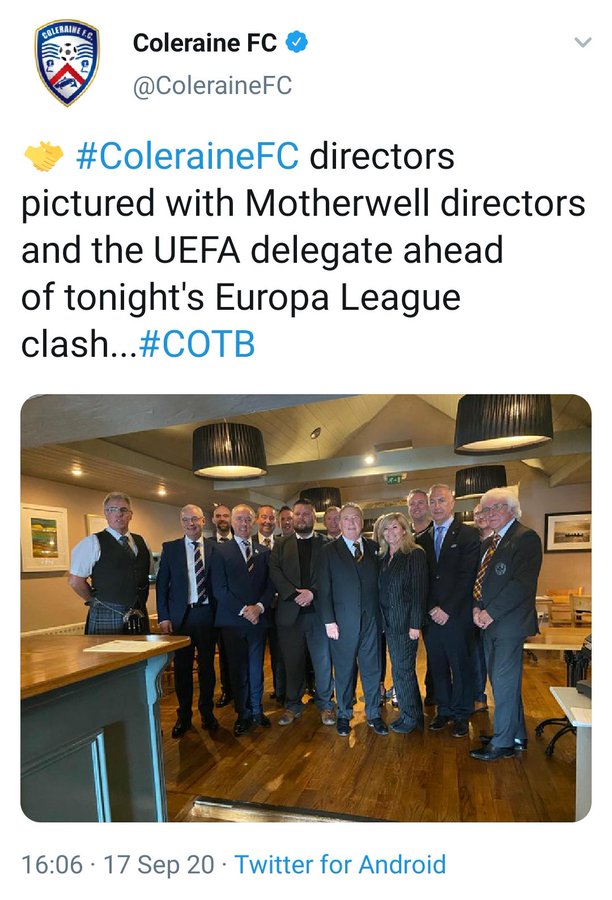 Further problems were highlighted by Kilmarnock manager Alex Dyer, who is a little unnerved at having to play lower league teams in the Betfred Cup who haven't had coronavirus tests….as the BBC reports..
Scottish Premiership clubs will not want to play League Cup ties against teams who have not tested for Covid-19, says Kilmarnock manager Alex Dyer.
Only top-flight outfits are required to test each week, with Championship and League One and Two clubs not beginning their campaigns until next month.
However, Kilmarnock are in a cup group with Clyde, Dumbarton, Dunfermline Athletic and Falkirk.
"All of them will be tested or you'll have the right not to play," said Dyer.
"I wouldn't think a Premiership club would want to play someone who's not been tested. It doesn't make sense." 
 Especially as Dumbarton appears to have a bit of a problem just now…
St Mirren were without three goalkeepers against Hibernian on Saturday after a covid outbreak.
And four Hamilton Academical players are isolating – three after initial private positive tests were later confirmed by the NHS to be negative and another whose house-mate had the virus.
Dyer, whose side welcome Hamilton on Saturday, admits Kilmarnock have had their own "little scares".
"No-one's immune and it's going to happen to everyone, I would think," he said.
"We're lucky it's not happening to us yet. We've had little scares on it but we're okay.
"You don't have to be in sport to know that it's happening all over. We're not exempt to it so it's inevitable that someone's going to get caught with it."
I can;t be the only one who thinks there's much more of a problem than they're letting on…
The industry will struggle to survive if it shuts down again, and so all steps will be taken to prevent that, but then again, season book money is in now, so clubs might just scrape by without football.
And anyway, those that don't can just dump the debt and carry on as normal….
Yesterday, we had this….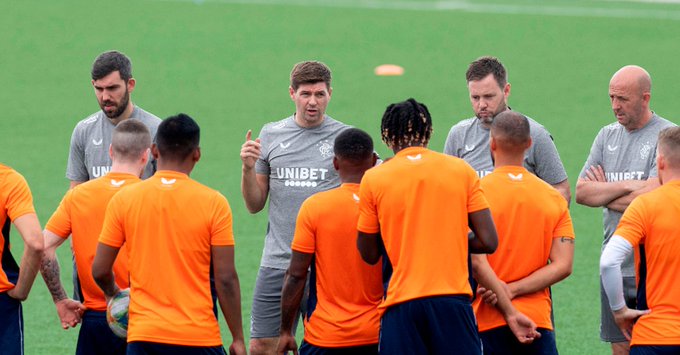 right lads keep the tops clean we dont want to be washing them  
Today…