They say laughter is the best medicine, and it's all been a bit grim so it is fair to say we need cheering up.
They also say that the best comedy is when the lines are punching up, for example the worker making fun of his boss, the citizen poking fun at the government and so on.
That's nonsense, especially when you have a whole subsection of the population that makes you feel better simply by just being there.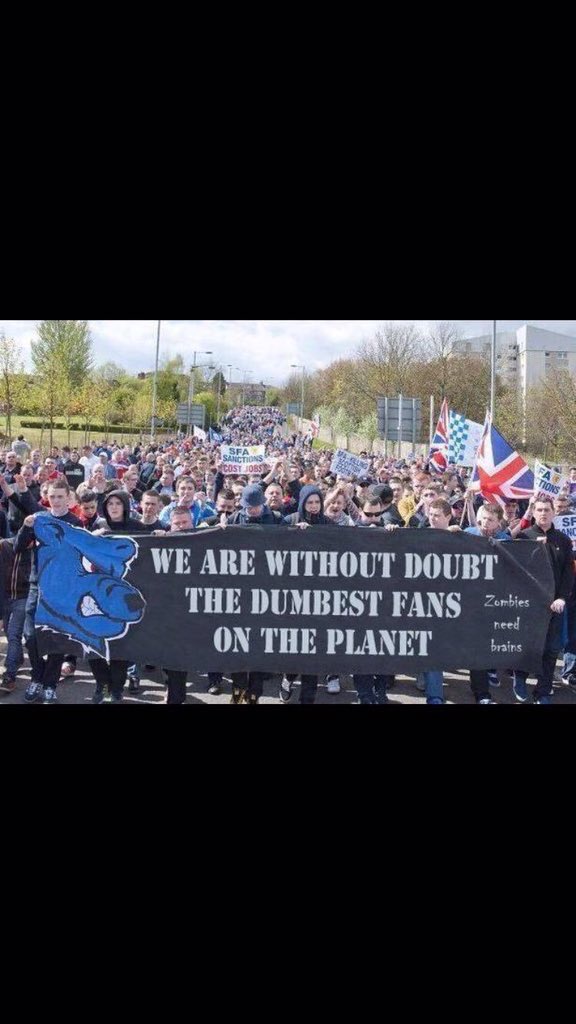 Lately, the sports pages have become more or less the advertsing arm of the entity at Ibrox, as more or less all they have done is to try to sell Alfredo More or Less to anyone with around twenty million pounds that they want to invest in the chunky, bad tempered liability.
With little or no interest at that price, or even at considerably less than that price, it's getting desperate , as October 5 , deadline day, hurtles towards us relentlessly.
Pretty much any club that isn't in an immediate position to deny the story is linked with the Colombian as the loyal laptop legion do their masters bidding in an attempt to raise enough money to keep things ticking over at Ibrox for another six months.
It's not happening , though, and sooner or later the player will have a public meltdown, and we can only wait with baited breath for the Spanish speaking newspaper that he turns to to detail his Ibrox hell.
Won't be long now…
The thing is, he has been at Ibrox for so long his already fragile mentality has worsened, and it's true what they say about one;s environment playing a major part in developing one's personality….
That reminds me, there will be an opportunity to watch Andrew Dallas in action for Ross County on Saturday as the game will be shown by their own tv channel….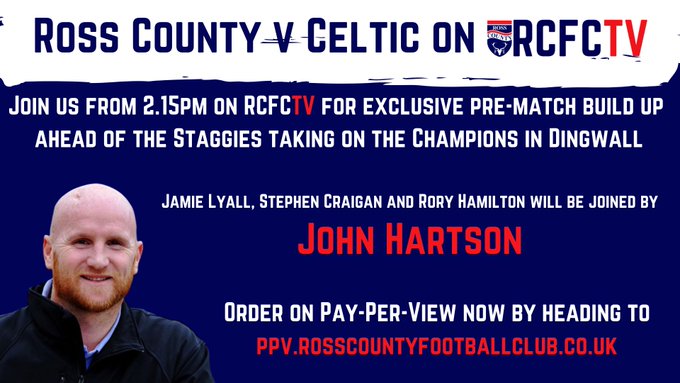 That way, you can monitor his performance as he sets out to make his contribution to stopping the ten , a policy not advertised by the SFA, but certainly one being implemented.
Shane Duffy booked early and sent off before half time, Scott Brown booked early, and Neil Lennon sent to the stand.
Five pound treble, three one pound doubles and three one pounds singles…..and maybe round it up to twenty quid by betting on a penalty to County.
You can't lose.
Shane Duffy is in line to start but not finish in Dingwall, and he seems happy enough about joining his boyhood heroes…
retweeted this , with an assortment of happy emojis to let the world know he has come home.
@shaneduffy has arrived at Paradise! Welcome to #CelticFC, Shane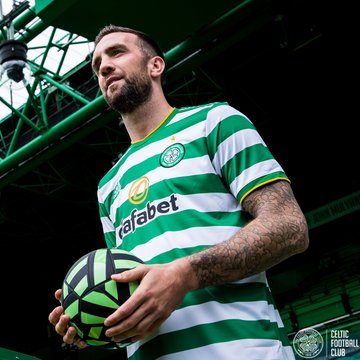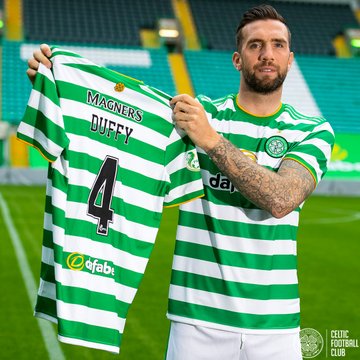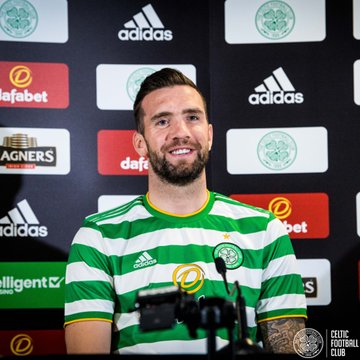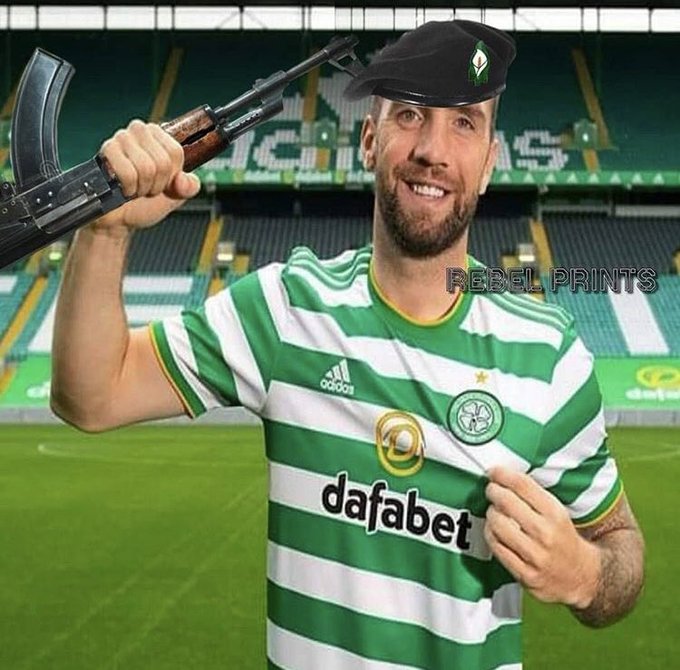 Well, maybe the last one is a photoshop.
 They tried to stop him, you know…Agent Goldson was despatched to try to talk him out f the move….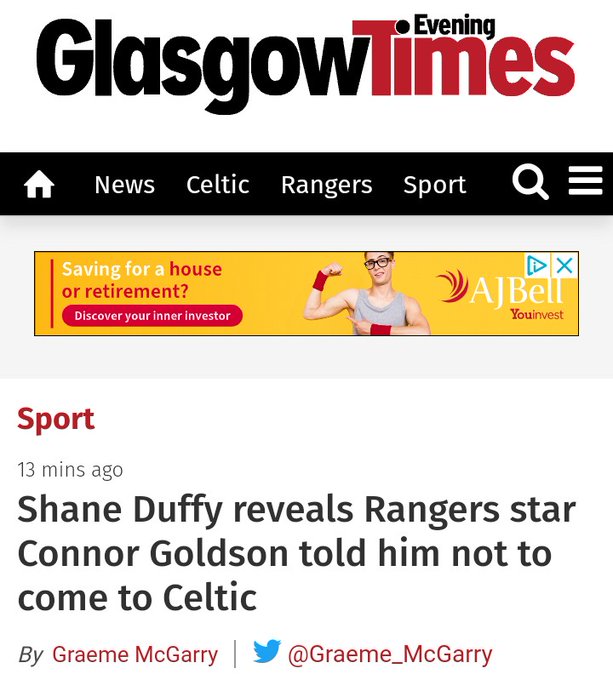 Duffy revealed….
"He actually told me not to come," 
"He said 'stay away!' But we have a good relationship.
"I am very close with Connor from my Brighton days. It's a difficult one.
It's different up here but we are close so yeah…it's an awkward one!
"He is still my friend so it's hard to tell what will happen because the rivalry is so fierce.
"He's a mate but listen, when I play against him, he won't be a mate. He will be the exact same!"
The exact same ?
The exact same as the rest of those….. I didn't catch the rest of that, where he explained exactly what goldson would be the same as, though it's not hard to imagine.
You have to feel for Graeme McGarry, who wrote this piece, which appeared in the Herald , as either he or his editors couldn't bring themselves to mention ten in a row without using parenthesis, as he further quoted Duffy and his love for Celtic…
"I would have come any year but this year could be a historic year. To have a chance to be a part of it was huge.
"I spoke to a few players who played here. They were saying if you go and do it, it will be the best decision you make. It was a no-brainer.
"[Ten in-a-row] would be a huge achievement."  
News outlets these days don;t bother with news, although we do hear there is something in the interest from Aston Villa and Arsenal for Oddsone Edoaurd, but Villa don't want to pay the asking price and Arsenal can't afford it, Bormingham Live havent let that put them off a story….
We 'signed' Odsonne Edouard for Aston Villa next season with impressive results
Celtic striker Odsonne Edouard has been linked with a move to the Premier League ahead of the 2020/21 season, so what would happen if Aston Villa sign the French forward this summer?  
To find out, we used Football Manager 2020 to predict how Villa might perform next season with Edouard in the squad after the next transfer window.  
Quite the analyst…..
To set up this simulation, we used the Football Manager 2020 editor to arrange the transfer of Odsonne Edouard to Aston Villa ahead of the 2020/21 campaign.   
The Football Manager database currently contains data on more than 800,000 individuals and 45,000 active clubs, with data sourced from their international on the ground scouting network which numbers roughly 1,000 people. Among their ranks are some who are involved in football in professional capacities, including scouts and coaches.
In addition, each annual iteration of Football Manager has built-in algorithms which check for outliers and data discrepancies. Data accuracy is further ensured by input from contributors who are active within the professional game (players, agents etc.) who provide regular feedback.
This is what Odsonne Edouard's player profile looks like in Football Manager 2020 before the start of the 2020/21 season.  
The French striker is clearly a huge talent, with very impressive attributes.
We then simulated the 2020/21 season to see what kind of impact Edouard could have at Villa Park.
Odsonne Edouard's 2020/21 season for Villa
Edouard had an extraordinary impact at Villa in our simulated 2020/21 season, becoming the club's main goal scoring threat and first choice number nine.
In just 38 appearances in all competitions, the French striker scored 14 goals and registered eight assists, with most of these coming in the Premier League.   
One wonders if they would ask for their money back if they got him and he didn't do so well.
I decided to do something similar with a player that could well bolster our own front line…
After much whirring and grinding..look, it's an old laptop…the computer concluded…
Yesterday, we had this….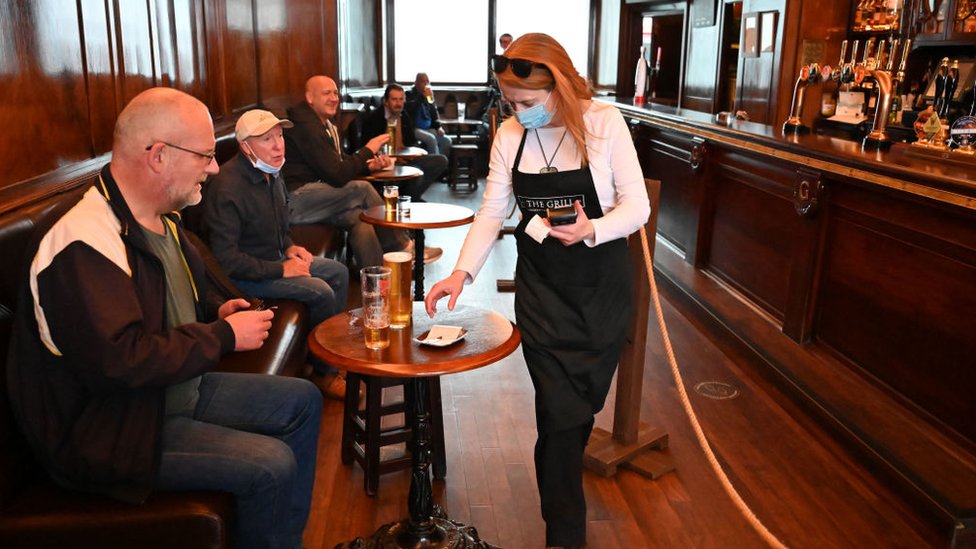 Puggy 67 
Caption: Fearful, paranoid men gather in a bar but remain distant to avoid catching an infection. The bar staff distance and wear face masks to protect themselves from the germs and stench of customers who gossip about global conspiracies to persecute them by unseen forces…The Louden Tavern 2018.  
Today..