It's finally here.
The final campaign of ten in a row kicks off at Celtic Park at half past four this afternoon, and in a way it's a good thing that supporters won't be allowed there.
The Lennon CSc from North Stafordshire and Cheshire always made an effort to have as big a representation as possible on flag day, but a 4.30 kick off on a Sunday would have meant although we would have been there, we'd have all been having our afternoon nap due to the long and arduous journey , which at our age , is longer than it used to be.
We might have stopped for refreshments on the way as well, from Friday night onwards.
It takes its toll at our time of life.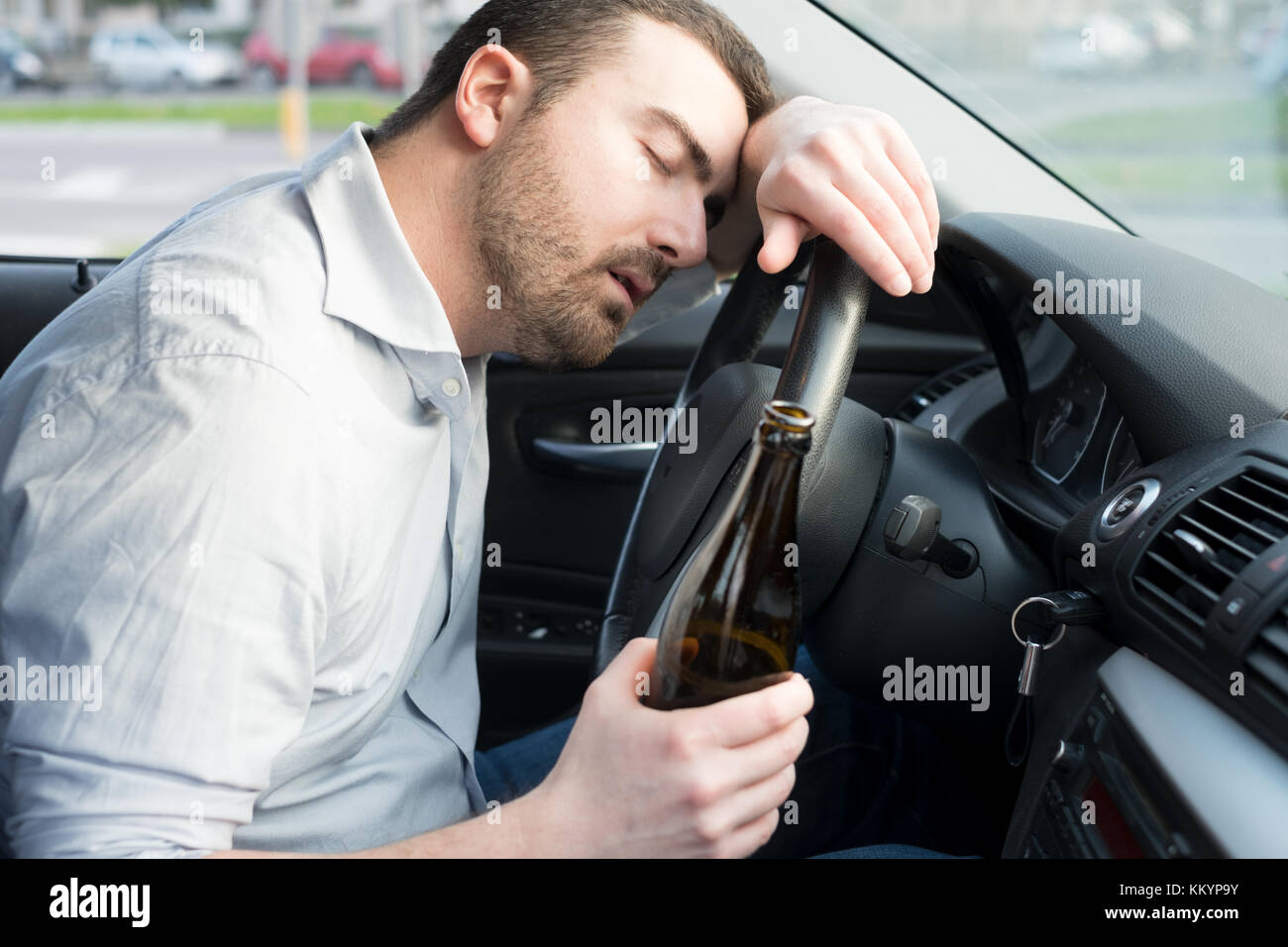 I left the stock photo bit in so you don't actually think our driver ever fell asleep. His testicular region is wired to the battery to prevent that.
So it will all seem a bit strange this afternoon, although as long as someone shouts at Forrest and we can find a tramp to sleep on the couch, it'll just be like being there.
Hamilton Academical will provide the opposition today, and those with long memories, well, not that long, will recall they provided a problem or two last time out, when it was left to Scott Brown to score a late winner.
Back in December, Ryan Christie had opening the scoring, and it stayed that way until Hamilton equalised after ninety minutes. Fortunately, the refereeing community was still in a huff with Steven Gerrard over his comments at the time, so added time was played, and Brown played a captains role when he scored the winner two minutes later.
At the time, "rangers " were looking like they might well provide a challenge, so it was quite an important strike.
This time round, with Kevin Clancy already saying the referees are aware of whats at stake this year, though he did stop short of saying that they had it under control, we cannot expect any favours or even any adherence to the rules from the men in the middle, and so the strongest possible team needs to start, and they need to be ruthless from the outset.
A nice, high scoring win and a dazzling performance will do fine, and it looks like the manager will go with the tried and tested to achieve that.
Vassilis Barkas might start, but the manager will make sure he's ready before giving him the nod.
"We'll take a view on that as we go along and speak to Stevie Woods, our goalkeeper coach.
"We're delighted to get Barkas done and we've also got Scott Bain on a long-term contract.
"We've got Conor Hazard who has done really well in pre-season. So, the position isn't a major priority for us at the moment.
"If Barkas isn't ready, we'll go with Bain, who has also had a good pre-season campaign." 
I'd go with Bain, simply because he's more familiar with the defenders in front of him, and save Barkas until he's one hundred per cent.
In front of Bain expect to see Frimpong, Taylor, Julien and Ajer, with Brown and MacGregor assuming their usual central roles ahead of them.
Mo Elyanoussi and James Forrest should supply the width, Ryan Christie the energy and Oddsone Edouard some of the goals.
The expansion to nine substitutes , with any five allowed at three points in the game means that the squad will be utilised more than in previous seasons, but it at least allows for tactical changes should they be needed, and injuries can be less damaging to a rhythm , if , of course, in front of empty stands the team can get into any sort of rhythm.
Hamilton returned to the top flight in 2014, and since then have lost all but two of their opening games, the exceptions being a 1-1 draw with infant club "rangers ", who were still adjusting to full time senior football, and a goalless draw with Partick.
The worrying trend here is that they seem to raise their game against Glasgow clubs and companies, and today will be no different.
The match is live on sky, who certainly haven't raised their game this season….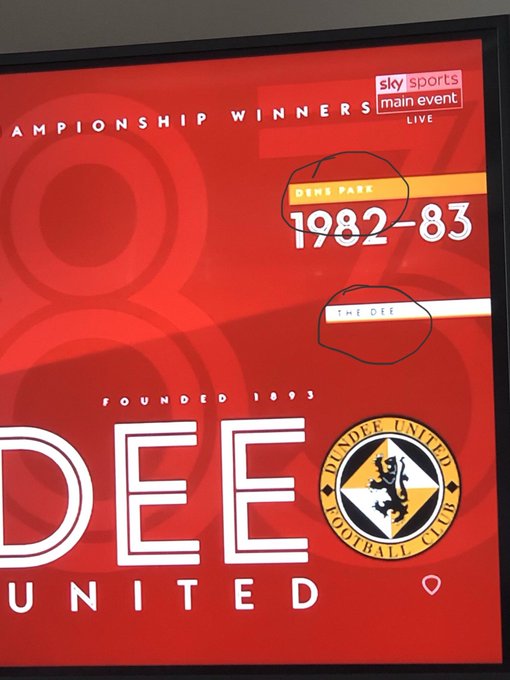 The media are, of course, right behind the champions today and offering their own encouragement as the club attempts to make history..
The Record points out that….
Brendan Rodgers remains 'keen' on Odsonne Edouard as former Celtic boss puts his transfer plan into action
The 23-year-old is being watched by a clutch of clubs across Europe. 
Glasgow Live picked up on Ally McCoists remarks about Leigh Griffiths…
Rangers legend says Celtic striker Leigh Griffiths has let himself and the fans down
Ally McCoist says it's 'a disgrace' that Griffiths was unable to join his team-mates in France 
And the Scotsman amlified the comments made by Neil Lennon over the possibility of players being sold….
Celtic boss Neil Lennon's warning over longer transfer window
Extra time for moves can work both ways
What Lennon said, which wasn;t a warnig, just a summary of how things work, and how we are sort if used now as to how things work, was….
"Whether it's Odsonne or any other player – like in previous years when we sold guys like Dembele and Tierney – we'll be prepared for it.
"There may be intense speculation around some of our players so we have to plan ahead.
"That's what we do, it's like a circular motion.
"We have to keep the wheels moving and be prepared for any eventuality when the market opens.
"It's going to be a long transfer window until October. There will be pros and cons.
"You just don't know, a club could come in and show real interest in one of your players.
"Then you have to play a waiting game to see if they're going to bid or if it's just unsettling for the player involved.
"I don't know how it will pan out but we'll have to adapt."  
As we have done in the previous nine campaigns.
We're going to see a lot of negativity aimed at the club, the manager, the players and anything else that the establishment can throw at us in an attempt to knock the Celtic Express of it's tracks, but this time we're onto them.
Unlike in  years gone by, the media do not have a monopoly on the news, and we can call bullshit when we see it, which binds us together, as opposed to the creation of division when they kept us fed with what they wanted us to know.
We're standing at the gates of history. Don't let them tell you otherwise.
Elsewhere, and there were four games played yesterday, St Mirren, the new home of Viktor Bayo if they get their way this week, racked up three points with a win over Livingston, which i think equals their total for last season already.
Dundee united looked mean and lean in the opening stages of their game with St Johnstone, which ended in a draw but should have been beyond the Perth side long before the end .
Hibernian soared to the top of the table with a 2-1 win over Kilmarnock, who look to be more like a rest home than a football team this season, and up at aberdeen , Derek McInnes's side did what they usually do and followed their managers instructions to the letter, allowing "rangers " to begin their campaign with a 1-0 win.
Aberdeen fans, seen here in the smallest stand in world football….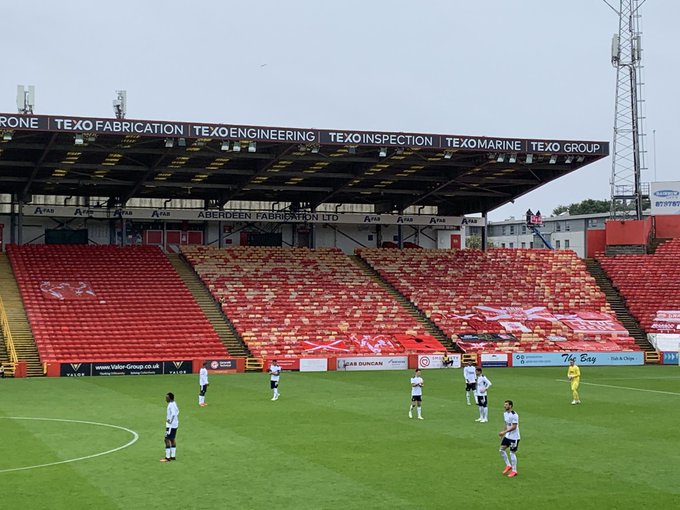 ….really don't deserve that man.
By the way, is anyone going to emulate them and hire a cherry picker today ? If so, send us your pics and tell us your story.
After the match, EBT Sportsound immediatley interviewed Neil Doncaster, and like many others I thought he was going to declare the season over right there and then, with the Ibrox pretenders in pole position.
Incidentally, the club have released a dvd and commemorative plaque to enshrine the moment, which astonshingly were available almost immediately, but then again, new partners Castore aren't allowed to sell strips, so they've had to find something else to do, having taken on several part time workers in anticipation of huge sales after the Ibrox club omitted to tell them the details of a previous contract with Mike Ashley, who continues to make quite a few quid from the hirdes who naively thought that he wasn;t involved with them any more.
Castore did offer fans what could loosely be described as an update….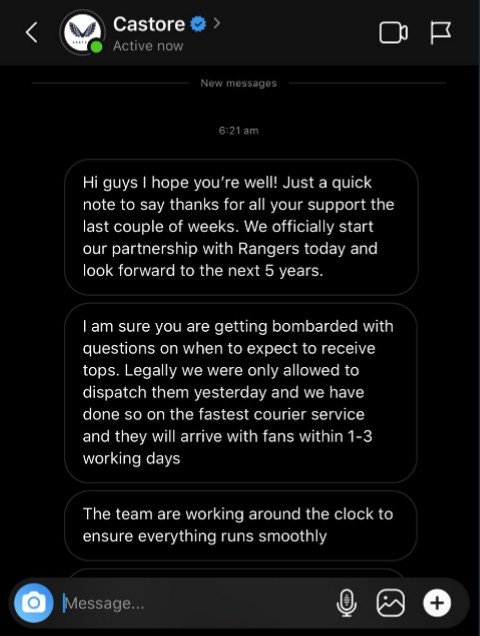 Any "rangers " fan who pre ordered their kit will have to wait until he says they can have it, which might be a while yet, although they can go online and buy one from house of Fraser or Sports Direct, two of his retail outlets that fans were told would never stock any of their merchandise again….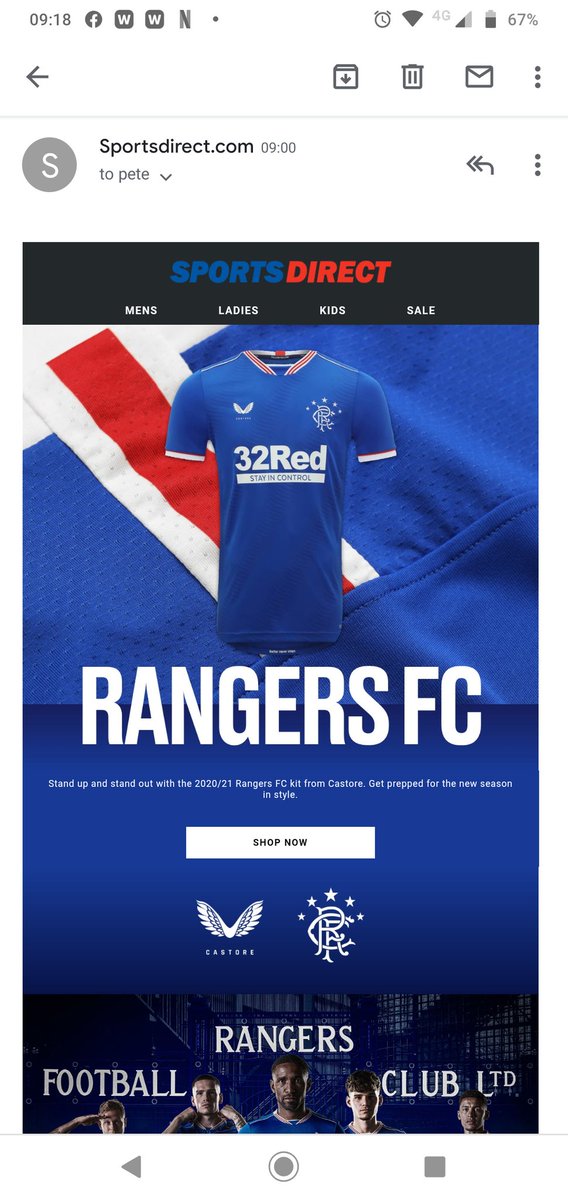 He's got the lot….
Any negative stories about that lot, of course, will be ignored by the media, who instead will work themselves into a frenzy about stopping Celtic…as it's good for the game if someone else wins it…and they want the Ibrox club/company to win it as it's even better for the game if the Old Firm brand becomes stronger.
Despite the fact that it was the Ibrox club who have made the game toxic in the first place.
In his EBT Sportsound interview, Neil Doncaster reminded us that neither the league nor the Cup have sponsirs this season, which is unacceptable from the SPFL man, and when he even went as far as to admit he was still looking, it was at that point someones boot should have connected repeatedly with his arse until it was all the way back to wherever it was someone found him.
The media should have been focusing on the ineptitude around these matters, instead of harping on about who voted what and why when for the only time on his watch he actually did things right.
Scottish football, don't you just love it ?
Yes, I suppose we do.
For example, where else would you get this kind of quality coverage ?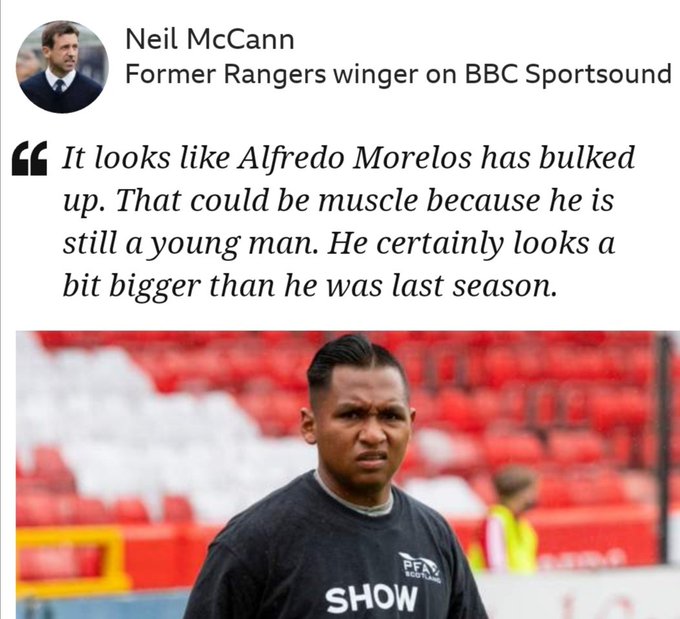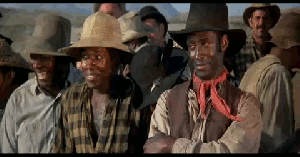 Bulked up ….several portly chaps are now editing their on line profiles to substitute that line for big boned, or cuddly, or whatever other euphanism they use to try to hide their love of chips and dislike of exercise.
During the show, McCann also said
"I know I sound stupid , but "
No buts, Neil, nothing else needs to be added ….
By the way, on loan Celtic man Keiran Tierney snared himself an English cup medal to put at the back of his cabinet when Arsenal beat Chelsea, and it was good to see that despite not featuring in our plans this season, his loan is going well and the club have not forgotten about him…
Something that was not lost on the player himself….
Thank u so much. Touch of class  
Tierney also reminded us that he's still one of us when he forgot to applaud the English national anthem…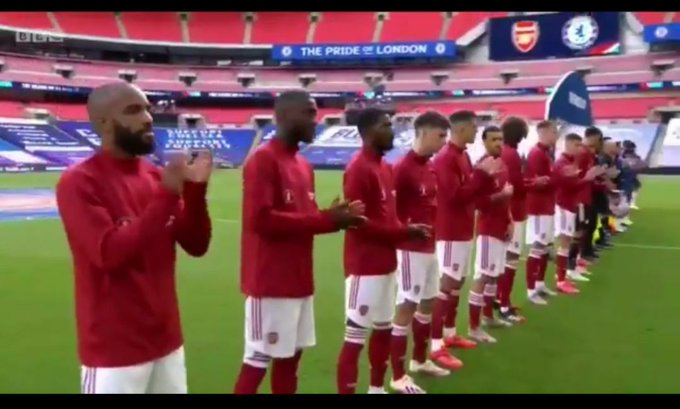 Not long now before he comes back, all better, all wiser and having completed his missionary work.
Yesterday, we had this…
Caption : John Kennedy "Season's no even started and two them'll be oot for a fortnight wi' sair fingers"  
Today….