Supporter panic seemed to ease over the last couple of days, though some will still find something to moan about, as Celtic duly recorded a couple of wins in friendlies against Premier opposition.
Ross County were beaten on Sunday by 2-0, and Hibernian went down 3-1 to a second string side as Celtic tepped up the pace ahead of Sunday's league opener against Hamilton.
It now appears we have a goalkeeper lined up as well, with Vassilis Barkas on his way to Glasgow to sign a four year deal with £5.5m going the other way in exchange.
Ismael Soro and Luca Connell showed they can play a bit, Patrick Klimala socred a couple of goals as well, including one which was net bound anyway after a delightful run and chip from Leigh Griffiths…thats right, him…which showed he was either a selfish greedy bassa or just hungry for goals.
Frankly , either suits me. A strikers job is to score goals, and I dont care what else he does. Goals win games, and Celtic fans will recall that Henrik Larsson was often the man to get results with many a goal in a 1-0 win,especially against tougher opponents.
Thats not to say Larsson wasn't a team player, as he was, but there's nothing wrong with having someone who just scores goals, although perhaps a better comparison would be John Hartson, who also harassed defenders as well as scoring, which seems to be Klimali's style.
Anyone who reckons we needed a new striker might well consider that we couldn't really do much better than someone who could be described as a fast and mobile John Hartson….even if it's only me who describes him like that.
And what of Leigh Griffiths, the man who makes Lazarus look like he didn't know how to make a comeback ?
There he was, back to his cheeky best..alert, hungry, dare I say even fit ?
Yes, I dare to say even fit.
Suddenly we have three strikers.
Suddenly we have two keepers
Connell can play centre back and is already a full Irish international.
Celtic have been buying up players over the last few years and quietly getting them ready for the first team, and this season we might see the benefits of that particular policy.
Optimism ? On Etims ?
Has someone else started writing the Diary ?
I don't normally care much about pre season friendlies, as they are absolutely not an indicator of what will follow once the real stuff starts, but this season they have taken on a new importance, not in results, but in getting players used to playing in empty stadia.
Though to be fair, if you didn;t know, you'd be hard pushed to decide if this picture, from the Ross County game..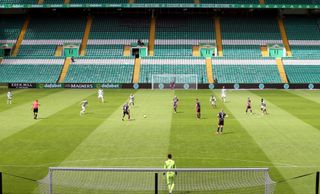 was a behind closed doors game or  taken with ten minutes to go of a December league match under normal circumstances…
There's still talk that Lennon will pay £5m to borrow a striker from West Ham for a year, and this may well happen.
If it does, and given that Griffiths and Klimali played as a two up front for a bit against Hibs, one wonders if Oddsone Edoaurd has changed his mind about hanging around for twelve months….
We're almost certainly going to lose more players this summer, with Ajer and Christie probably the ones we'll miss the most, and if Edouard is added to that list, then optimism may fade.
But there is no sign of discontent, and no word of any offers.
I think we'll all feel better if we don't get the West Ham guy though, as there is no way we'd pay that sort of fee for a player we wouldn't start every week, unless he was really bad.
It's worth watching how this one pans out, and the reasons behind any move.
Maybe it was just to give Leigh Griffiths that kick up the arse he needed…on the evidence of yesterday it seems to have jolted him back to reality, and credit has to go to superb man management from Lennon if this is the case, but it may be in the back of his mind that Griffiths is only ever one step away from a crisis, whether self inflicted or not, and perhaps his race is run.
Though in fairness, he'll probably have had a few quid on the outcome.
One other thing caught the eye, Tam MacManus , former Hibs player turned pundit said that he has it on good authority that Stephen Fletcher is very keen on a move to Celtic…
Elsewhere, and reality may finally have dawned on Hearts supremo Ann budge when the arbitration panel set up to tell her to fuck off finally told her to fuck off yesterday.
SPFL Chairman Murdoch MacLennan said: "The formation of this SFA Arbitration Panel was an important step for Scottish football and one which enabled a minutely detailed examination of the entire process of 'calling the season'.
"Directors and officials from the SPFL co-operated with the panel to the fullest possible extent, during which they were subjected to forensic examination by QCs, all under the scrutiny of a very experienced tribunal.
"No-one should be under any illusion about the rigorous and challenging nature of this process. I would fully expect all those involved to agree that no stone was left unturned, no allegation left unanswered. Every aspect of the various arguments put forward by both Heart of Midlothian and Partick Thistle was examined minutely, with full access to all relevant documents, records, emails and telephone logs. 
"The panel heard from many witnesses, including senior figures from across our game and three members of the SPFL executive team. Thousands of pages of evidence were considered.
"I'm therefore very pleased that the tribunal unanimously held that the challenges to the written resolution of 15 April 2020 failed, and that the SPFL were entitled to pass, and give effect to, the written resolution and all that flowed from it.
"Throughout the process, and whilst under the most severe pressure, criticism and media scrutiny, the SPFL has followed appropriate legal guidance and acted in accordance with the best interests of the SPFL as a whole at all times.
"It is regrettable that the league had to be concluded in the way that it was. However, despite calls to the contrary from some parties, subsequent events, including the virtual shutdown of our entire country for months, confirm that there was no viable alternative. With contact training only being allowed to resume on 29 June, it was simply impossible for games to be played or for Season 2019/20 to continue. 
"I want to make clear that it is unfortunate the early curtailment of the season relegated Hearts, Partick Thistle and Stranraer. However, in circumstances where reconstruction was comprehensively rejected by SPFL member clubs, there was no viable alternative. I sympathise hugely with all three clubs, but given this clear and unequivocal tribunal decision, it is imperative that everyone accepts it and works together to ensure that our game can move forward and tackle the enormous and continuing challenges posed by the Covid-19 pandemic."
SPFL chief executive Neil Doncaster said: "This is a clear, comprehensive and unanimous decision.
"I am absolutely delighted that our approach has been vindicated throughout, following an intense period of legal scrutiny and review.
"It has been a very demanding process, but I had complete confidence in the actions and decisions of the SPFL board and the SPFL executive team."
Predictably, she promptly threw all of her toys out of the pram with a rant about unfairness and anything else she could think of, but perhaps now we can get on with trying to rebuild the game in Scotland.
"By now, most of you will know that the SFA arbitration panel has found against us in our "unfair prejudice" challenge, following the relegation of Hearts, Partick Thistle and Stranraer, as a consequence of the early termination of Season 2019/20.
"For those of us involved throughout this process, sadly once again, we cannot say we are totally surprised at the outcome, despite firmly believing in the power of the arguments and evidence we put forward. 
I want to take this opportunity to thank our legal team, who despite the result, were quite simply first-class.
"They acknowledged from the outset that this would be an uphill battle, but nonetheless it was a battle we felt we had to fight.
"We could not simply sit back and accept the unfairness that was being meted out to us.
"What has been allowed to happen in Scottish football, where fellow member clubs and our governing bodies have stood back and allowed totally disproportionate financial damage to be imposed on three of its members, can only be described as shameful… as indeed, should the SPFL's recent self-congratulatory statement. 
"For too long, chairmen and owners have stood on the sidelines bemoaning the decision-making processes, the perceived lack of leadership, the lack of commercialism; the general shortcomings, as they see it, of Scottish football.
"However, if they really want things to change, it will take more than words. They will have to stand-up and be counted.
"We tried to do just that. Unfortunately, the very fact that we tried and lost, will cause many others to be even more wary.
"I can hear them now… "You can't fight the rules; you can't fight the establishment; we must support the centre."
"Sadly, I see little cause for optimism that things will improve any time soon in Scottish football. I hope I am wrong.
"My rant is over for now.
"While frustrated, disappointed and angry with much that has gone on over the last four months, we must now move forward.
"We will suffer serious financial losses as a consequence of losing this particular battle but we will survive and we will come through this stronger than ever.
"We have suffered a series of blows over recent months, but our spirit has never been stronger.
"We will continue to run our club with honesty, transparency and integrity.
"These are the values we have always adhered to and we will continue to keep them front and centre of everything we do.
"We will also lead with strong financial management and importantly, with confidence.
"We look forward, once again, to celebrating a successful year, culminating in winning the Championship and getting back to where we belong.
"Robbie has done it before and with your support, we can make this a year to remember for the right reasons as well as the wrong.
"I make these statements, confident in the support I know we will have from our incredible fans and sponsors.
"The messages of support that I, personally, have received throughout this enormously difficult period have been absolutely amazing.
"Let me say "thank you" to each and every one of you.
"I am sorry we did not win this battle but as we all know, it is winning the war that counts."
She doesn't know when she's beaten, which is sort of admirable, and in the sense that both the SFA and SPFL are unfit for purpose, she's right again, but she isn't going to win any war with anyone picking battles she can't win.
There are many, many examples of where the game's controlling bodies have shown that they are bloody useless, but in this one they were right, and only following the rules that all the clubs had signed up to.
Including Hearts, Partick and Stranraer.
Meanwhile, the sale of Alfredo Morelos is getting closer to falling through, as a cash strapped Ibrox board demand all of the money up front-around £6m -as they have a few bills of their own to pay, including 30% of the fee for Ryan Kent…otherwise, he might well be recalled to Anfield.
"rangers " don't want that, and Liverpool certainly don't want that, and with no other bids on the table for the striker, they are stuck between a rock and a hard place.
They could actually begin the season without Katic, Defoe, Morelos and Kent. And maybe even Tavernier who has said he wants away, but yet again the unrealistic price demanded by the selling club is putting clubs off.
A difficult trip to Aberdeen on Saturday could end their campaign before Cetic's has even started….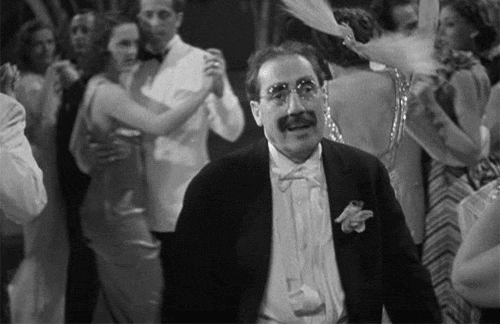 And frankly, if they don;t get the money up front for Morelos, we could be looking at Third Rangers even sooner than we thought…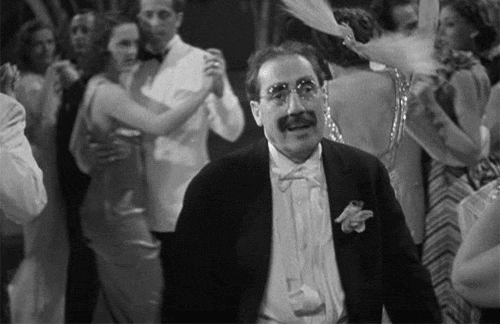 On Saturday we had this….
Caption:
Sevco demand Bridget O'Fenian's under-10 hopscotch title be asterisked as 'she didnae complete a full grid'. 
Today….