With the neigbours across the city dominating the headlines with their recent PR guff, it seems the good guys are having a quiet summer, but in reality, there's a lot going on behind the scenes.
It's just that, as with the re-signing of Mohammed Elyannoussi, we deal in facts, not fiction.
When there is something to report, the club will report it. It's how they've been doing things for a while now, and that allows the other lot a chance to fill the papers with their nonsense, even though any professional PR professional knows that sometimes less is more..
The hard work is underway, and the priority is getting players minds in the right place to deal with the test of maintaining their high standards in front of empty stands.
The manager said;
"The players have to adapt to the environment.
"Obviously, it will be totally different to what they have been used to and the more that we can practice at that, the more they can adapt to it.
"Every game is going to be hugely critical from our point of view because of what we could achieve as a group and as a club.
"It is so important that we concentrate, first and foremost, on the start of the campaign and make sure we are in the right mindset and make sure we are in the right physical condition." 
Can I suggest that they get someone to turn off the artificial crowd noise ?
It must be disconcerting to hear people when they aren't there, and may lead to cognitive dissonance, so it might be a little more beneficial to tell the lads they are playing Manchester City away, and not too expect any noise.
On a serious note, though, this attention to the playing side of things, instead of making noises in the media to satisfy the fans, is the reason that Celtic will win ten in a row.
The professional mentality, which has been evident in the first nine, has been stepped up to face the new challenges of what will be an unusual season.
With the league set to start before the European campaign for the first time in a while, it's good to see the focus on getting off to a good start, without the distractions that are usually associated with summer, such as potential movement of players.
The desire for a new centre back has lessened somewhat with the word on the street being that Stephen Welsh is ready to step up and stake a claim for a regular start. Although it does sound kind of like doing things on the cheap there wouldn;t be any point in a youth programme if they didn't get promoted.
His only appearance to date was in a back three with Ajer and Julien, and it's expected that this will be how he is introduced to the line up, depending on how long Ajer stays for.
Milan are still sniffing about, though there seems to be a little uncertainty about when they can actually buy him. If they ever do.
This transfer window is a little different than others, for obvious reasons, and it may remain open a little longer that usual, allowoing clubs to assess their finances more accurately.
There appears to be movement on the goalkeeper front, although nothing is decided yet. Fraser Forster is thinking things over and has apparently told the manager this.
As for bringing in a striker , as back up to Edoaurd and Griffiths, both of whom will be targets for hatchet men next season, probably aided and abetted by leniant refereeing, we need to look for proven quality, but perhaps someone who needs to prove himself.
One idea, muted by some idiot on twitter, is to bring in Alfredo Morelos, the out of shape and out of favour Colombian who started the season bringing back memories of the frightening Marco Negri, but came back after Christmas more like Peter van Vossen, and natural strikers, which he is, don't forget where the goals are.

Should Celtic sign Morelos as back up to Edouard and Griffiths? Be interesting to see what he can do when he's not frustrated in a poor team.
The throat slashing gesture after he was sent off against Celtic is now looking more like he was telling the Ibrox bench he was out of there, and when no one offered the money they wanted for him, he downed tools, and a lot more than that, judging by his now portly frame.
The club, however, need as much money as they can for what is their only real asset, and despite stories of eight figure bids from China and Qatar, no serious bid from a serious suitor has matched either the clubs or the players ambitions.
And make no mistake, "rangers " need that money. So much so that selling Morelos is essential.
If Celtic did buy him, they could then be seen to bail out "rangers " and preserve the old firm brand and be getting something back. As opposed to doing sneaky wee deals behind closed doors, which no doubt is not far away, especially with the current financial uncertainty in the game.
Are we beginning to  explain the frustration of a man who traveled from Colombia to Finland to prove himself, and thought he was joining a big and successful club ahead of a move to the cash laden EPL , which despite his goalscoring record , hasn't turned out the way he had hoped ?
He'll now have to start all over again at another club, and that may explain his antics, having realised that after no move came at christmas, largely because the price tag had frightened clubs away.
His ability to score goals is beyond doubt.
He's unhappy where he is, to the extent that his agent is openly touting him on social media, and from where i'm sitting, he fits the profile exactly of what we are looking for, and then some.
He's not ready for the first team, but with a bit of work he'll be ready for when the fixtures pile up, or injuries and fatigue.
For the fans, it would be hilarious. Taking away their best player and locking him into a fitness programme for a few months to allow the dust to settle on what would be a controversial move would give the bragging rights to Celtic fans for months, and further deeen the gloom amongst the hordes, who may yet have to deal with the exit of Steven Gerrard, who we are reliably informed is only hanging on because coach michael Beale reckons Lennon is ultimately a poor coach and manager and is there for the taking.
For Celtic, we get a quality forward with enormous resale value to fill challenge the two established players, and we'd get him for something like £5m, probably with add ons, at which it's still worth the gamble.
for most of us, the biggest issue is his petulant attitude, and frequent disciplinary issues on the pitch, as it's generally felt that in a hooped shirt he'd get a lot more attention from officials than he does in a blue one, but again we need to look at why he behaves like that, and my guess is frustration.
He's a top striker in a diddy team, and will be wondering why, despite all the media hype, and all the offers of moves, he's still stuck there.
And he hasn't even had a new contract this year, which is how they usually placate him.
It is also worth noting that as a catholic, he may feel a little bemused by the institutional bigotry at the club, as it was probably something they left out of the original pitch when they sold the club to him.
But more than anything else, the main reason i'd like to see him at Celtic, is the damage that it would do to morale over there.
It would be comparable to the effect on Celtic when Mo Johnston signed for Rangers, and lets be honest, it took us years to recover, and arguably finished Billy McNeill as a manager.
A wee bit of revenge for that alone makes the whole thing worthwhile, and sending them into a tailspin that would finish them off is a bonus.
Oh, you might argue that despite scoring freely in Scotland and in Europe, that Morelos has never scored against Celtic, but perhaps thats because he never wanted to.
The point is, the powers that be will do evrything to keep a team playing out of ibrox in one form or another, they have proved that. Celtic have also been a party to this.
By bringing in morelos, at least we'd get something out of it this time, even if its only the laughs.
Not that there's any shortage of laughs at the moment, with the Ibrox side paying homage to the hostory of the original club by bring back the old "Ready " badge which you can be almost certain has a reason other than that behind it, and beaming it onto a shipyard crane just like the one at Harlland and Wolff, who bailed them out around a hundred years ago with a loan that stipulated they could no longer sign catholics…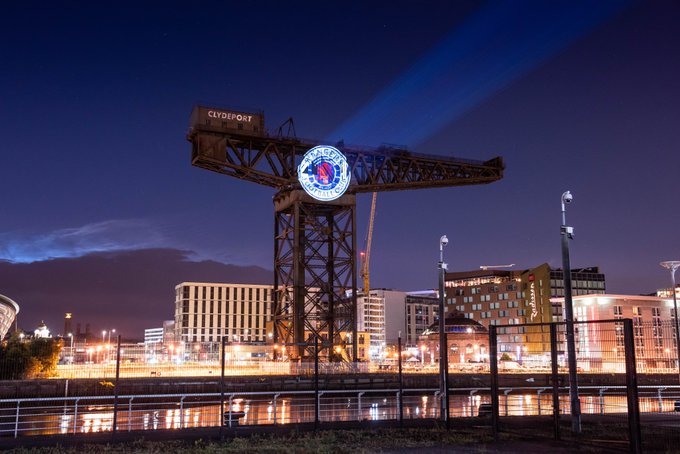 All of which is a nifty distraction from the fact that Mike Ashley still has them by the short and curlies, and they really would rather the fans didn't notice that.
The first distraction, the SPFL decision to end the league season served its purpose, allowing them to pretend its not nine in a row, whilst feeding the paranoia that everyone is out to get them, when the truth is everyone has been bending over backwards to accommodate them.
Andy Walker, from Sky Sports tried to build up the Ibrox challenge, joining friends in the print media in the spam restaurant… drawing attention to the relative cash flow problems at both, but somehow making it seem the financial positions of the two clubs are similar…
The harsh reality is that both Celtic and Rangers have been burning through millions of pounds every month since the coronavirus hit, and, with nothing coming in, you wonder how long both clubs can endure this hardship. 
According to their most recent official accounts, Celtic had cash reserves of around £40m. But no club would want to continue burning through money at this alarming rate.  
Rangers, on the other hand, have posted losses that total around a staggering £65m over the last seven years. How much longer can they continue down this road without cashing in on a star player? 
It was reported recently that two-thirds of Rangers' total income comes from matchday revenue, with Celtic's pegged around 45 per cent. The only way to address that shortfall is to sell an asset, however unwanted that may be.   
They could sell the entire squad and not raise enough to offset the losses….but Andy doesn't mention that….he decides that somewhere between 20 and 40m is a fair price for Morelos….
I covered Newcastle against West Ham for Sky on Sunday and I have no doubts at all that both Edouard and Morelos would certainly offer a far bigger threat than Newcastle's Brazilian signing Joelinton, for example. Remarkably, he cost the Magpies £40m and has managed just two league goals this season.
Scottish football is a different marketplace of course, but sums of anywhere around the £20m mark for two top-class goalscorers will have both boardrooms on high alert.
Anyone expecting a bid of 20 to 40m for Morelos is certainly high on something, and definitely not alert.
Two days of absence due to work commitments and not being able to get my fat arse out of bed means that we go back to Monday for this….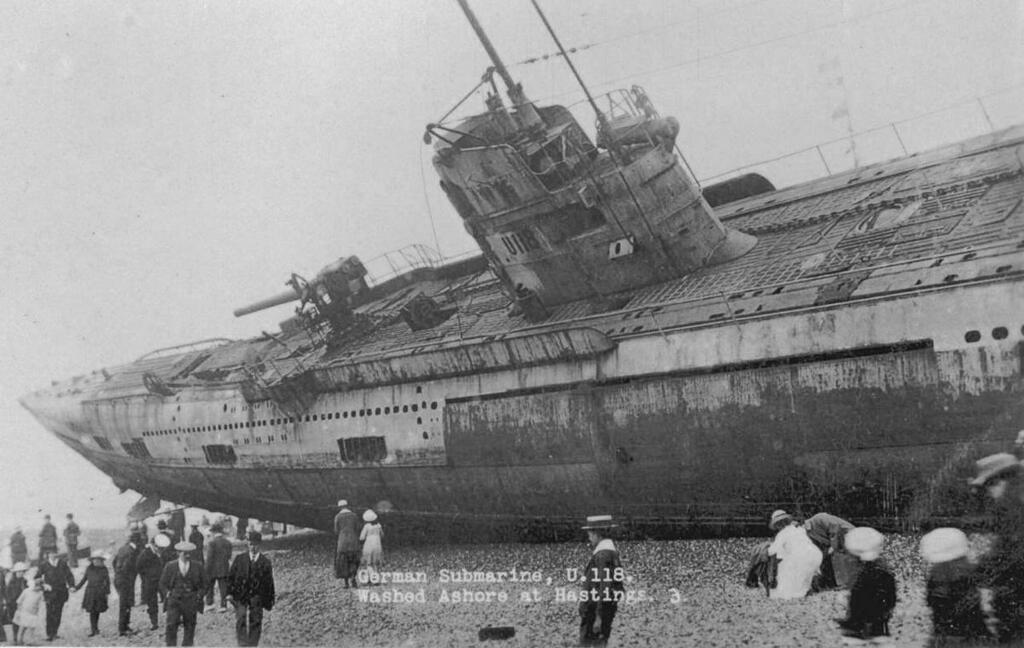 Caption – Rangers new defensive plan runs aground after local church turns off the water to the pitch sprinklers.  
Today…