Just because it's summer time, the media are going with any transfer rumours they can get their hands on, and even bringing up a few old ones.
Which means Patrick Roberts should get a mention sooner or later, but I'd be keeping your eye on the proposed friendly with Lyon…
And someone is virtually begging to play for Celtic…
"The fact I have had to sit on the bench for 18 months in the Premier League is not going to define or crush me.
"I remember who I am. I remember playing for my local Sunday league team and trying to get into the Shrewsbury Town first team. I learned early – you need to keep things in perspective.  
You can have great things said about you in football, but you have to be strong on self-criticism, analyse what you are doing and be comfortable with it.
"Maybe from the outside, people are thinking it is a time for panic, but from the inside it is a time to look forward and see all the opportunities.
"I am young when it comes to goalkeeping. I am even younger when it comes to the mental age of a guy who just wants to go in goal and have people whack balls at him.
"I am under no illusions that Real Madrid are going to knock my door down, get (Thibaut) Courtois out and bring me in. But there is plenty more to come from me.
"I just need someone to believe in me and I will repay that faith."  
Joe Hart was speaking to the BBC about mental health awareness, and if there is a manager out there who knows all about that, it's Neil Lennon. Combined with the goalkeeping coach Stevie woods, these two could make the difference for Hart, and as he says, he's only 33, so there is even a potential resale value as he would be worth, on form,  ten points a season to a lower level EPL side.
Michael Grant of the Times , though, was dismissive…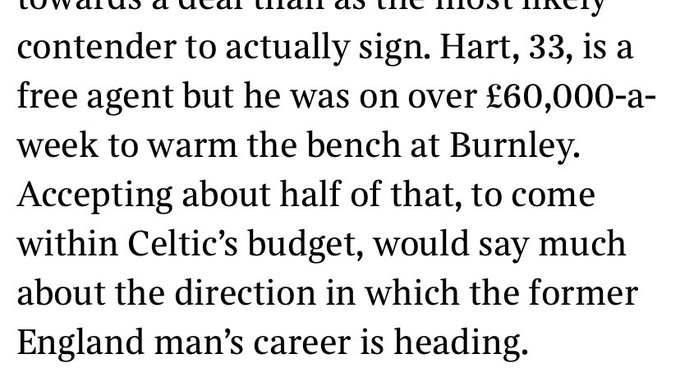 Grant writes for the times, but should really be asking Celtic and Rangers for a bob or two for promoting the Old Firm myth, as these headlines from this month show…
Ianis Hagi cannot wait for first Old Firm derby
( June 25 )
Steven Gerrard: Old Firm derby can't be the same without fans
(June 24 )
Callum McGregor backs Old Firm delay until fans can attend
(June 16)
Sky will have say in first Old Firm derby date
(June 16)
Obsessed, if you ask me….
Anyway,  time will tell, as Fraser Forster appears to be digging his heels in to stay in Glasgow, though Southampton are digging their's in as well.
Hopefully, we'll get both Hart and Forster, though just one would be acceptable.
In defence we may have an issue, with Simunovic already gone and Kris Ajer brushing up on his Italian that leaves only Chris Jullien is our centre back parntership. There's talk of Filip Benkovic, but he didn;t want to be here last time and it's unlikely he'll give it another go.
No doubt Jason Denaayers name will crop up again, among with Scott MacKenna, who in fairness, is still the most likely acquisition.
Encouragingly, though, it's all gone quiet at the ranch, so there could be something in the wind.
Middle to front there are still plenty of options, although Mo Elyanoussi may be deemed surplus to requirements with Mikey Johnston still around. You'd forgotten all about him, hadn't you ?
As for Bayo and Shved, their time seems to be up, before it even started, as there continue to be doubts about the levels of fitness they are capable of achieving.
One name I haven't mentioned so far is that of the forgotten left back Boli Bolingoli. his rugby Park sulk hasn;t been forgotten, though, and his time too, is up.
As for the youngsters, this could be the breakthrough season for the likes of Stephen Welsh and Karamoke Dembele, and there are others who were bought as projects that will be given a chance to shine during what may yet be a strange season, although things are getting better up there, it will only take a momentary lapse in concentration for the virus to resurge, but if you keep doing what you have been doing, there is a chance that you'll get to go to a game before christmas.
Scottish football is all about going to the game, and  per head of population , it's the best supported in Europe….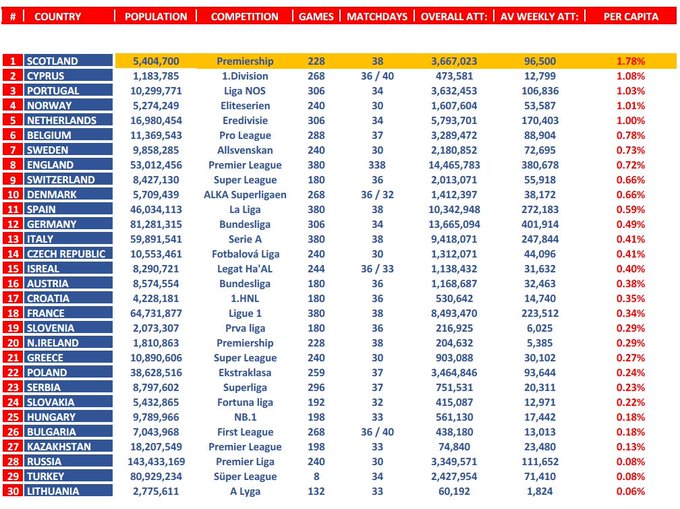 Put into context by these tables…
ninth highest average matchday attendances..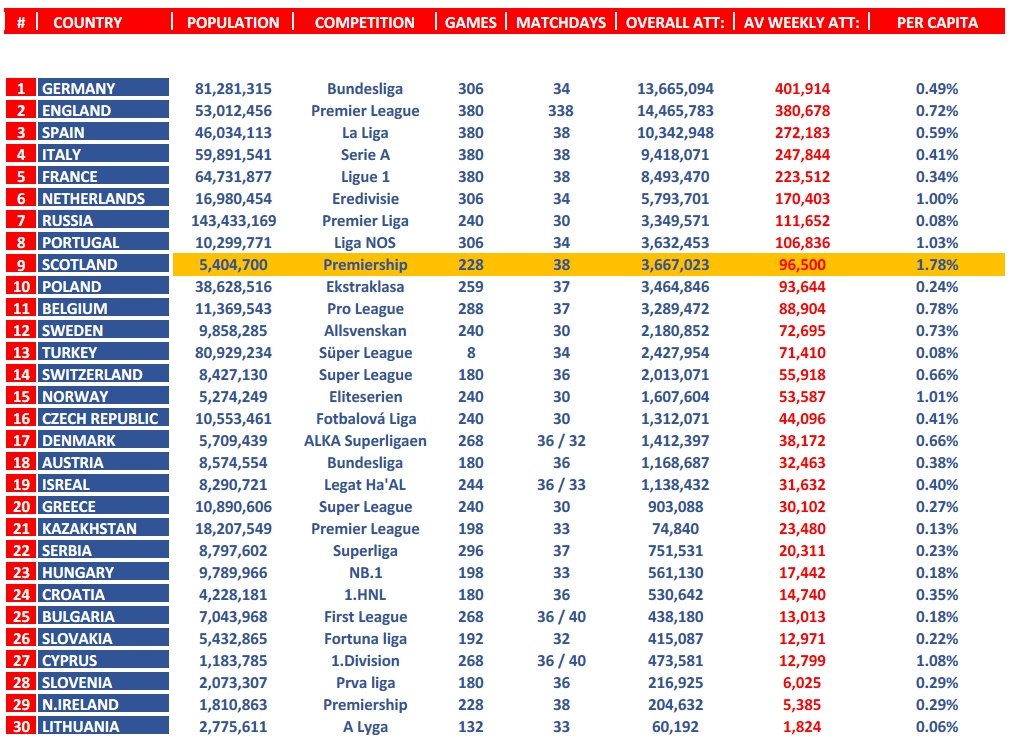 Seventh in overall attendances…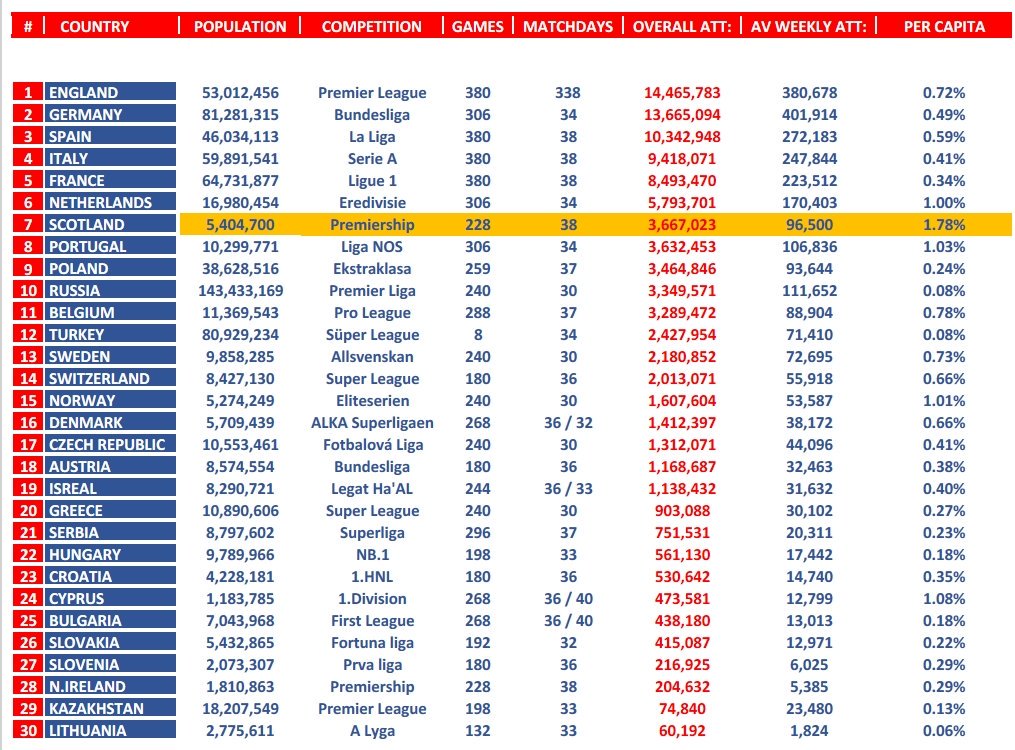 Yet with the 25th highest population…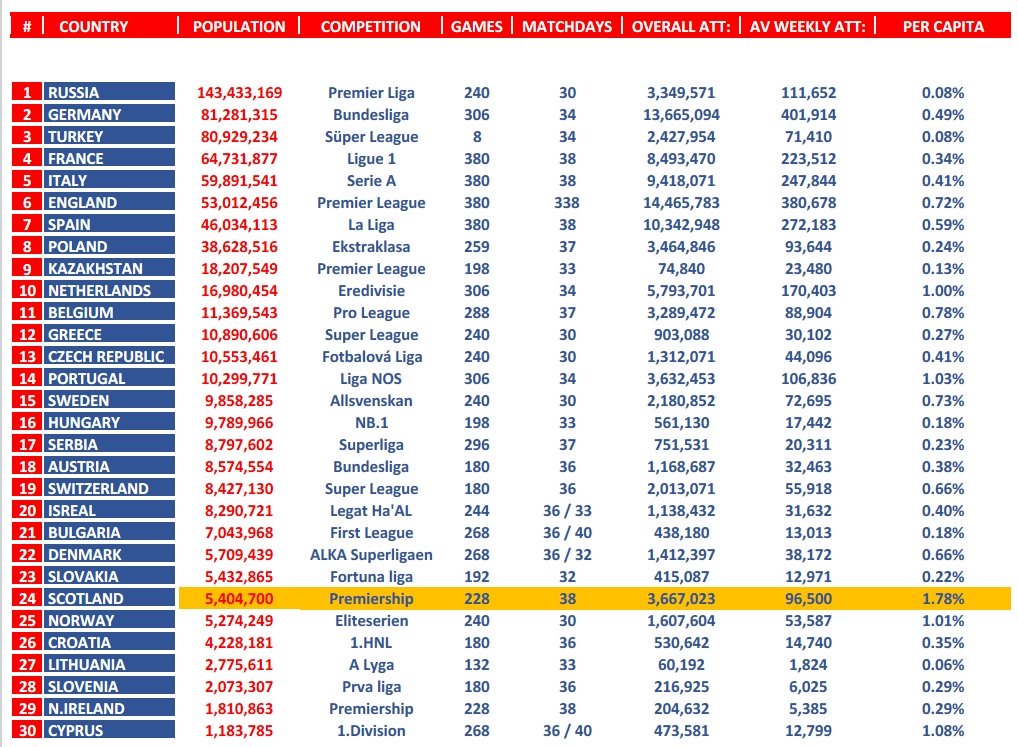 the game is crying out for leadership, leadership that can sell these figures to investors and sponsors and also use that money to develop the footballing quality further, ensuring continued interest and success.
Something that won't happen while the SFA have too much power, and while it's still depending on the "Old Firm " brand, which is a bit of a con these days.
Though we hear Doncaster is bringing in this guy to do the marketing
On the other side of the city, it's all systems go for the new kit launch, although surely someone should have made sure the light wasn't in Ryan Kents eyes when this photo was taken…
He's obviously playing to the lowest common denominator in the new clubs support, and hes given me an idea. I'm going to contact Castore with my idea for a new t shirt, with this design immortalising his iconic pose..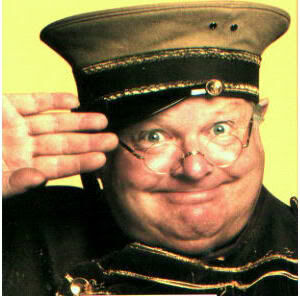 Yesterday, we had this…
Andrew Coyle 
caption"I.m a little teapot
short and stout'
Maybe RSP can fill in the rest with a dedicated tome to the former player…
Today….