Rationality has been thrown out of the window with the revealing of the new Celtic kits for next season.
Not an official revealing, but a cunningly leaked photograph or two to whet the appetites, which has excited the support and terrified their bank managers.
After a summer that saw us denied an on the ptich nine in a row celebration, and a fourth consecutive treble, there's nothing wrong with that.
We needed something to put a smile on our faces.
The photograph that set pulses racing showed all three of the new Adidas kits that will become synonomous with the ten in a row campaign….
Particularly appealing to some was the third kit, reminiscent of the Love Street strip of 1986….
…which has been adapted from the morning glory Mint lingerie range of  a company called AdoreWe
There's not many websites that spend as much time on research as we do, and one thing I noticed on there is that the box that says "Add To Bag " is a delightful synonym for "buy for wife "
Something else I noticed yesterday is that over in Argentina, when football fans take the piss, they really are a class above everyone else….
Boca in English | Podcast 
There's an airplane flying around Buenos Aires playing a historic commentary from 9 years ago announcing that River had been relegated 
 Which gave me an idea….
 "Your Clubs Deid " works out cheaper than " You're Not Rangers Anymore " , but they will do a deal on "Fuck the Huns ", as long as you accept any fines or other punishments.
 See, a little laughter brightens up an otherwise dull weekend.
 Speaking of laughter…

 Not by anyone who knows anything about their finances, but a tipster nonetheless…

 Liverpool, of course, won the English League in the week, prompting over the top celebrations in the city, which saw fireworks aimed at the town hall and other raucous behaviour.
 The Merseyside Police chief was dismayed, and declared
 " People need to be clear that we will not tolerate this behaviour every thirty years "
  Fan behaviour during the current crisis can be a little predictable. Of course they want to celebrate , and the behaviour of Liverpool fans was to be expected, which in a sense earns Celtic fans reaction to nine in a row a little respect that has not been forthcoming from the media.
 Don;t forget, a second nine in a row is a piece of history, and we didn;t get to see it won.
 A fourth consecutive treble would have been unprecedented, and we didn't even get the chance to play for it.
 Well, not yet, anyway, but even a belated cup win won't feel the same as doing it on the day we were supposed to.
 Credit, though, has to go to a fanbase that has taken it well, which includes the usual nonsense from the other side of the city about it not really counting and so on.
 So, is it any wonder that focus is on the new strips, and a chance to re-identify with the club ahead of what could be a truly memorable season ?
  Having said that, I suppose you could say that the hordes have plenty to look forward to as well….. Linfoeld, the family club from Belfast, have just been "awarded " a 54th title, putting them in reach of the Ibrox title count….and the race is on for 55….
 Their sister club seem to have upset them , though…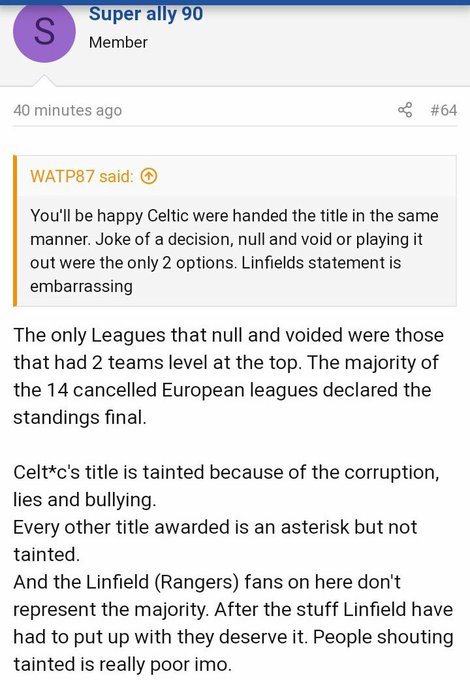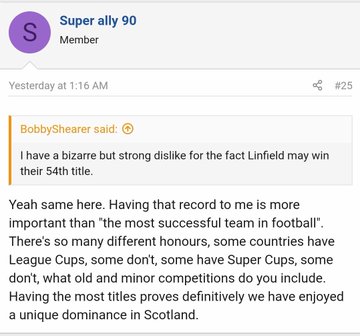 That unique dominance is Scotland is quite unique, in that it's not actually dominance given that the club they support just now hasn't won anything, and the previous entity rewrote the rules on integrity to gain their titles.
  When Jermaine Defoe announced that he hoped "rangers " would take the knee in support of the "Black Lives Matter ", he probably didn't expect the backlash from the club/company support that hit social media.
 Should the players take the knee, one fan will take action…

 He'll walk out of a closed door game, which should be interesting.
 Combined with a tenth title, another financial meltdown and the behaviour we can expect from their support during the season this might just be the end of them, not just this particular entity but the end of the "culture and tradition " that has blighted Scottish society.
 A culture that has been screaming and kicking to deny the new century and the modern way of thinking is dying, and this season could be the final act of an ongoing pantomime being played out in front of our eyes.
 Thats my idea of a positive note.
 Yesterday, we had this….
Caption:
Help,he thinks i`m Morag.
 Today, can you help a fellow shift his surplus stock woth a catchy slogan ?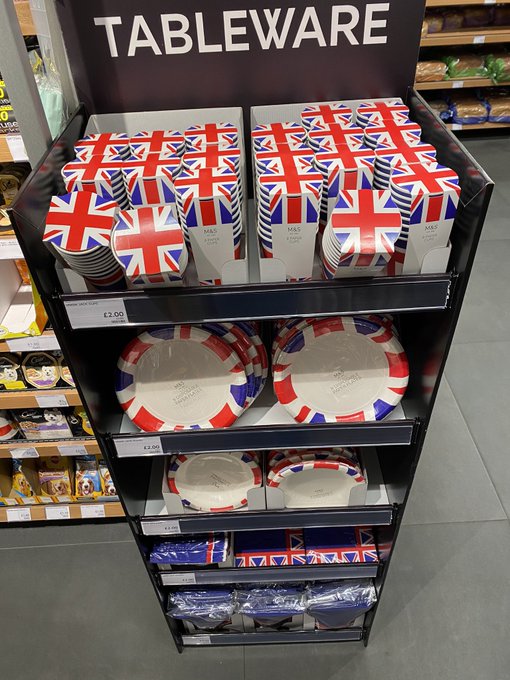 .