With Police Scotland all of a tither over criticism over their inconsistent responses to public order issues, which seems to depend on who is causing the issues, SNP councillor Ruairi Kelly has written to them asking a few tricky questions…..
Of course, with a name like Kelly, he's unlikely to have it read let alone answered, so maybe a few emails to the force to ask them if they've seen it might help…
Celtic are in talks to play a friendly with Paris St Germain, which of course would be behind closed doors and would also mean that hoops chief scout Peter Lawwell could ask them about any other young players who have gone off the rails a bit and need a fresh start.
If they're anything like Oddsone Edoaurd we might well have struck a little gold mine here….
One source claims the match could take place in a disused quarry, meaning the French side will be able to beat us on aggregate again.
With English football having returned to competitve-in the loosest possible sense of the word-action, we're beginning to see what the game would actually be like if it was played without fans on a more regular basis.
Of course, in england, passion from the stands has been replaced by a breed of supporter that buys into the "occasion ", and tv saturation has meant that football rather than supporting a club is the new fashion.
Hence the half and half scarfs, but fortunately fans of Manchester United have remembered a statement from their legendary Scots manager Matt Busby, who pointed out that…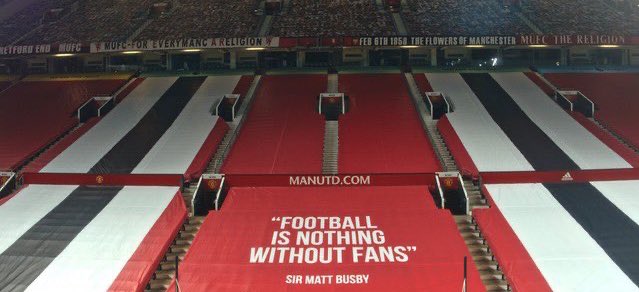 With Liverpool fans claiming the first use of "Walk On " as an anthem, before adopting "The Fields of Anfield Road " as another party tune, it's clear that they are the true visionaries of the future.
Jock Stein will be turning in his grave, as indeed will his pals Busby and Shankly.
Which is why it's all the more puzzling that when a club does have a passionate and imaginative support, it treats them like something you step over in the street.
Over on Twitter, a number of fans are having their applications for credit to purchase their season books rejected, which is not surprising during the current uncertain economic climate, and it becomes even more confusing when you try to rationalise the reasons for that.
A company is using a finance company to allow customers to buy it's product.
The finance company, having considered the product, have refused a number of applications, but not all.
Yet, should the product, which is as yet undefined, turn out to be, er, not what it was sold as, which isn't clear, the finance comapny will be liable for refunds.
Another example of things just not being thought through properly, as the demand for money to stave off having to borrow any is being prioritised by the board, and heaven forbid having to pick up the phone and asking our resident billionaire to to take his hand off his golf club and put it into his pocket….
Celtic have said that they are selling season books with "added value ".
Here's an idea, how about this for added value ?
How about the board coming clean on Resolution 12 ?
Instead of denying and deflecting, how about just coming out and telling us what really happened.
Well, no , not telling us, because we already know what happened, and there is surely merit in admitting to jiggery pokery than being forced to admit it in the face of overwhelming evidence….which is there, and is now ….oh, I'll save that bit for a separate piece….
We might not agree with the board going along with the Five Way agreement , and we might not want any form of Rangers in any form of any league, but if the board felt that it was necessary to continue the Old firm brand, then at least have the balls to come out and tell us what they did and why.
Before someone else does…and I can assure you that someone at UEFA is looking at the evidence and has pased it among his colleagues, and as a deflection from their own novel and refreshing outlook on football finance, there are whispers that they have found their fall guys over at Hampden, which may explain why the main man who is embroiled in a bitter battle with the SFA now works for UEFA as well….
Celtic need to come clean, before someone has to wash them….. in public.
Imagine the fury of a Celtic support that had been duped by its own board……
Yesterday, we had this…
Gary Ralston and the Daily Record Sports journalists at their day job grabbing their instructions from Ibrox at the break.
Today….