That's if there is one, in all honesty.
But plans still have to be made, and one of the biggest issues at the moment is the goalkeeping position.
Southampton don't need Fraser forster, but with money in short supply, they will try to get as much as they can for him, and Celtic, conversely, will try to pay as little as they can, which , of course, includes wages.
Forster isn't skint, and probably has four or five years of good money ahead of him, and may be tempted to take a lower basic with the promise of a testimonial to make up the shortfall, a tactic that has been used before to secure players.
Wages will be less of a problem than any fee demamded by Southampton, which may be where player swaps come in, but already it's been leaked that there are other keepers on the list should the south coast side play hardball.
Then again, perhaps another twelve month loan would suit everyone….
Ben Foster, who needs a career kickstart, Claudio Bravo, who needs a jump start and Joe Hart, who would give us all a start have been mentioned, while Craig Gordon has probably decided to hang on a bit before signing anything elsewhere,
Frankly, none of the other options are inspiring, so lets hope its just paper talk and the big man, who has his faults, but they are few, decides he wants to stay in Glasgow.
Oddsone Edouard, the jewel in Celtic's crown, may well have decided he wants to stay, but there will still be interest from down south and probably France.
To soften the blow, Celtic have been linked with Shon Weissman, ans Israeli forward who scored 29 goals in 30 appearances for Wolfsburg at home and in Europe , and he certainly would fit the bill, but it's only last season he has really caught fire, and it would be a gamble.
However, as with the French contingent at Celtic, the Israeli group could turn out to be a decisive factor, and to be honest, if he's available and affordable, Celtic should move for him anyway.
Speaking of the French contingent, France has been a happy hunting ground for Celtic of late, and Clermont Foot, which sounds more like a Labour MP, but is in fact a Ligue 2 club, have a chap who is likely to be the next big thing.
Adrian Grbic is going to be expensive, but reportedly he'll be worth it. The forward has also attracted the interest of "rangers ", but as there will be a transfer fee and wages involved, they are more or less out of the running.
Caglar Soyuncu….at the moment he's with Leicester, and the moment he isn't, expect Brendan Rodgers to make his move for Kris Ajer.
£20m , the price mentioned, would come in quite handy this summer, as revenue streams continue to be unpredictable,
One idea is to have virtual season books, or have season books grant access to live streaming of matches, which could work, as long as it's not done by club staff holding their phones up to the action.
Sky sports are apparently in talks with the SPFL to make this happen, which makes me think club staff holding up their phones isn't such a bad idea after all.
League reconstruction is still on the table, but as Ann Budge was delegated to deal with it, there are no chairs around it to sit on, and so there is little progress.
Far and away the most sensible solution would be to plan for a 30 game season with the top flight extended to 16 teams and everything else regionalised to cut down costs.
But Sky need their four what they like to think of as old firm games, and so unless a way around that can be found, it won't happen.
With a protective arm thrown around the Ibrox club by its friends in high places, their financial plight and any possible penalties will be ignored to keep the TV company happy, and so if anyone wants to register their disgust at that, cancel that sky sports deal, and tell them why.
It's a mess. and sadly, the opportunity to sort it all out has been dismissed in favour of maintaining a club at Ibrox and a piss poor deal with a piss poor tv company that offers piss poor coverage.
Lets get the ten and then call it quits.
We need someone to show a determination to change things, someone with the perseverance of this guy, but obviously not this guy…
Leaders are a funny sort, some of them really shouldn't be leaders at all, and sometimes it takes a message from god to outline that….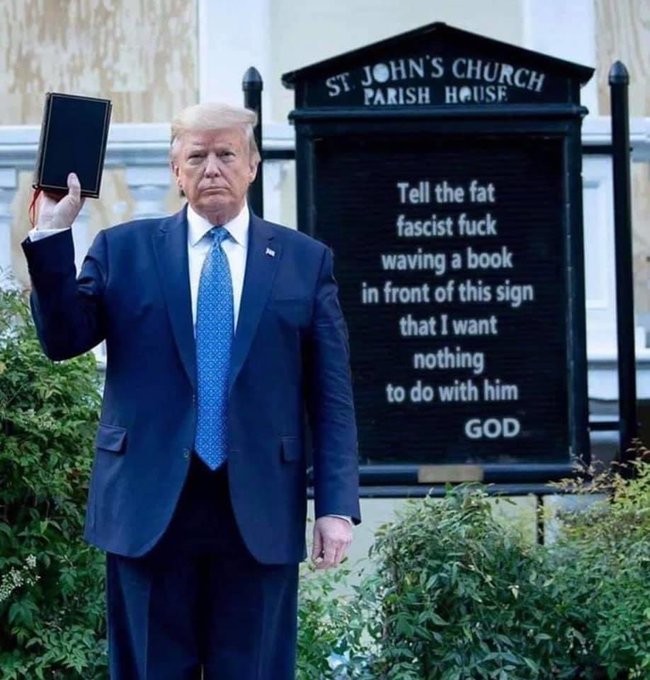 Some people just make bad decisions, largely due to not thinking things through, and loking at all possible outcomes. Based on that, i think I've found the next SFA boss….
Yesterday, we had this…
Caption: I was a test tube baby. Ach that's nothing I was delivered by Amazon.  
Today….