Jozo Simunovic joined the list of players leaving the club this summer after it was decided that he could finally get his wish to broaden his horizon.
He never quite reached the heights expected of him, but will be remembered for a couple of things, scoring in the 67th minute whilst wearing number five in the wake of the passing of Billy McNeill, and a tackle on Kenny Miller that had everyone on their feet.
Except, of course, Kenny Miller.
Kris Ajer has dumped his long time agent Tore Pederson, presumably for letting slip that the Norwegian wanted away this summer, and is now looking for a new representative, although we hear that he'll end up at the Stellar Group, alongside Keiran Tierney and Brendan Rodgers, with a view to moving to England, er, alongside Keiran Tierney and Brendan Rodgers.
Ajer will be out of contract in 2022, so if he goes now he'll get a decent price, if the market holds up, and with european heavyweights Milan, PSG, and ,er, Leicester interested there may be a few quid winging its way to Glasgow to partially offset the losses incurred by the global health crisis.
In the meantime, a partner for Chris Julien is a priority, and although Stephen Welsh put ina decent shift against Hamilton, even Ann Budge wouldn't suggest league reconstruction that allows for 38 games against them, so the scouts will be studying their videotapes.
And then , finally, make an an offer for Scott McKenna.
After all, buying a player from abroad and then sending him straight into isolation means all sorts of complications, as it could take months to show him round, get him a medical and so on.
Speaking of league reconstruction, the papers have seized on a story which can;t possibly hold water, with yet another hedge fund controller of billions ready to -and this is exactly the word used -"donate " money to the game up here.
The BBC reported:
The SPFL held a "positive discussion" on Monday with philanthropist James Anderson over his "extremely generous" offer of financial support.
Chief executive Neil Doncaster and chairman Murdoch MacLennan had talks with the businessman, whose proposal is intended to help all 42 clubs.
Hearts owner Ann Budge told BBC Scotland on Saturday she had spoken to people keen to donate millions.
Doncaster hopes to progress Anderson's offer "as swiftly as possible". 
He added: "The offer from James is an extremely generous one and we have committed to work together to quickly iron out the details and develop a concrete proposal which could make a significant difference to our 42 clubs."
Anderson has reportedly said his proposed cash support is not dependent on league reconstruction and "not contingent".
The Edinburgh-based investor has previously made similar donations to the arts world.
Budge was critical of the SPFL's initial response after she approached them about the offer of cash backing from business people amid the Covid-19 crisis.
The Hearts owner claimed she was asked to "put a paper in and they will discuss it next week".
The Tynecastle club themselves have been the recipients of donations, with £8.75m gifted to them since 2017, according to their most recent accounts.
Hearts' proposal for temporary league reconstruction – which would reverse the Tynecastle outfit's top-flight relegation – is to be discussed at a meeting of Premiership clubs on Monday.
Budge is desperate for Hearts to stay in the Premier league, presumably so supporters can endure another twelve months of misery and be relegated properly this time.
Fifteen players are set to leave the club after she demanded they took pay cuts, but Craig Levein is still there, ensuring the dark days of 2020 for the rest of us will last a little longer at Tynecastle…
Brendan Rodgers, who managed Celtic briefly before he decided there was more money to be made elsewhere, said in a recent podcast that members of his family don't talk to him anymore after he left the club, and tried to take the coaching staff with him.
I find that odd, as had I been a relative I'd have found plenty of things to say to him. As I'm sure they will once Kris Ajer has moved on…Rodgers, remember , raised a few eyebrows when Keiran Tierney swapped to the same agent as his then manager, in the wake of Tierney accepting an offer from Everton which Rodgers talked him out of.
He is on record that summer as saying one of the best things he had done was persuade Tierney to stay, odd considering the fellow had just signed a five year deal.
Meanwhile, preparations for next season are underway , the cost cutting surrounding players of a certain age, a certain injury record and a certain attitude has started, and it's difficult to argue against it.
Indeed, Neil Lennon tried to argue for Johnny Hayes to get a contract extension, but with the Irishman having little or no resale value, and interest in Aaron Hickey of Hearts, he was always on a loser.
Lawwell says no, and thats that.
Greg Taylor is a promising player, and is beginning to settle in, Bolingoli Boli, who got a taxi home from rugby Park last season when he found out he wasn't playing will be allowed to leave when someone wants him, and again, that will be that.
Still, Eddy is staying, unless a daft offer comes in, which is as much as we can hope for.
But a new deal is essential, or he could leave for little or nothing when his current one approaches its expiration date.
Others, such as Bayo, Shved and possibly even the enigmatic Tom Rogic could be on their way as the squad is trimmed to a more realistic number given the fiscal problems of not actually having any money coming in, but to be honest, they are kind of surplus to requirements anyway.
All of which will nicely distract from Lawwell's complicity in allowing the new club at Ibrox to get away with the cheating and stealing of their EBT years, subsequent crash and burn, and rebirth as though nothing had happened.
Lawwell won't admit it publicly, but he feels that Celtic need some form of Rangers, especially as the Sky contract depends on four games between the two, and whilst pretending that he needed a smoking gun to shoot down the SFA, what he really meant was that the gun should be smoking becuase he's fired the bullets elsewhere, where they won;t do any harm.
Lawwell, as far as I can see, will be remembered as a fifth columnist who claimed to have the clubs best interests at heart, and possibly believes he has, but has been working duplicitly to make absolutely certain that the evidence of corruption and collusion is hidden away where it cant do any damage to him, the club or the SFA .
Thats his legacy.
I hope he's proud of it.
Though some of us…quite a few of us, in fact,  will not rest until the evidence is out there, the charges have been brought, and everyone knows exactly who did what and when.
The second nine in a row has been kind of flat, not because it has not been a monumental achievement, but because we didn't get to win it on the pitch, and , importantly, celebrate it accordingly.
As a result, it's been fairly easy for some in the media to play it down, and not give it the credit it deserves.
Well, get a coffee, and have a look at some facts that you won;t see in the papers, and give thanks to Lint , who on Twitter, has made a few comparisons that show our second nine was, in fact, done with a bit more style and panache than the nine achieved by the original Rangers.
With the original Celtic nine added in as well, it makes for interesting reading…
First, the accusation that some of our titles didnt count due to "rangers " not being strong enough to mount a serious challenge, or not being alive enough, or whatever else the hordes throw at us…
1) Celtic's 9 1965/66 – 1973/74
pts = 93pts (All points tallies have been converted to three for a win…)
Rangers' 9 1988/89 – 1996/97
And in europe…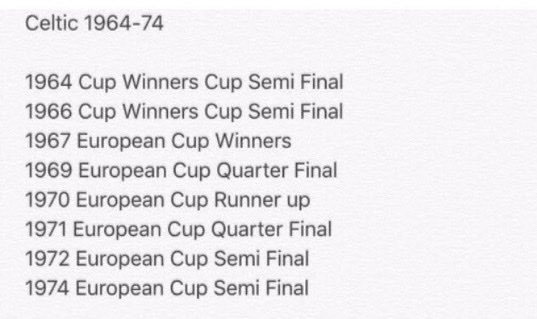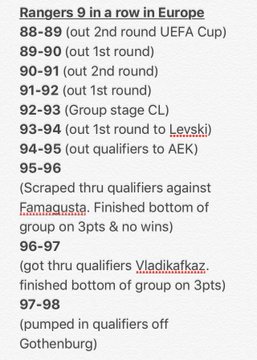 2) Celtic's 2nd 9 2011/12 – 2019/20
Runners up:
Rangers
Motherwell
Motherwell
Aberdeen
Aberdeen
Aberdeen
Aberdeen
Rangers
Rangers
Ave.  pts = 91pts
In European terms Celtic have been fortunate enough to have been in European Leagues each season of this 9. 
3) 2011/12 Athletico Madrid won the tournament. Celtic got draws home and away against Udinese.
2012-13 Out the group stages of the Champions League with Scottish record points total beating Barcelona on the way.
2013-14 Finished bottom of a Champions League group of death.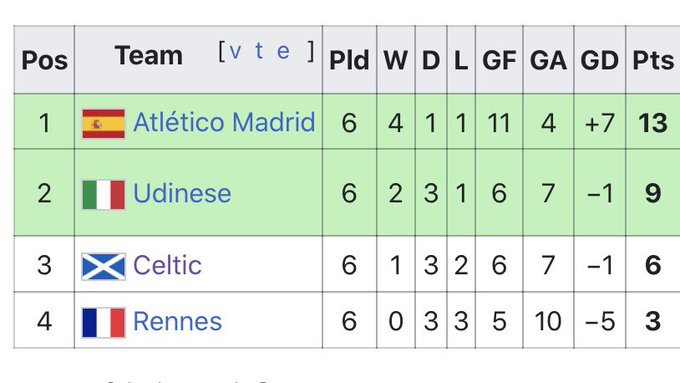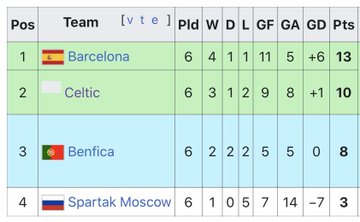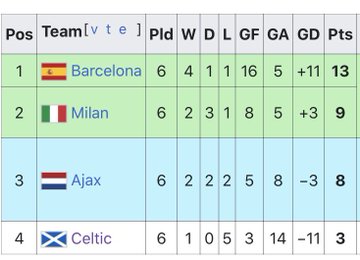 4) 2014-15 Got out Europa League group stage. Lost narrowly to Inter Milan 4-3 in knock-out stages.
2015-16 Bottom of Europa League Group.
2016-17 3rd in group stage of the Champions League. Lost to Zenit in knockout stage of Europa League. 
5) 2017-18 Bottom of another Champions League group of death.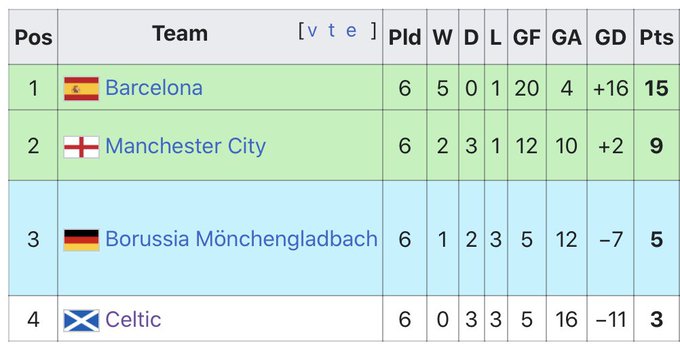 2018-19 Qualified from a strong Europa League Group.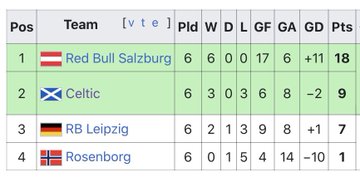 2019-20 First Scottish side to top a European group stage, beating a very strong Lazio home and away in the process.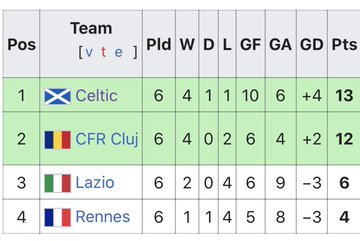 6) Celtic first 9 they were in 2 European Cup finals, 2 European cup semi-finals, and a ECWC semi
Rangers 9 they qualified for Champions League groups 3/9.
Celtic second 9 they qualified for Champions League groups 4/9. 
7) The Rangers 9 also had some notably pish seasons.
Celtic's 80pts total after 30 only games this season would have beaten Rangers points totals during their 9 in 4 of those seasons:
1989-90 1993-94 1994-95 1996-97  
8) During Rangers 9 they managed to be so dull they broke goal scoring records for all the wrong reasons.
They were perhaps fortunate that 3 of the first 7 seasons were 44 games to raise goals.
A previous thread on 1994-95 season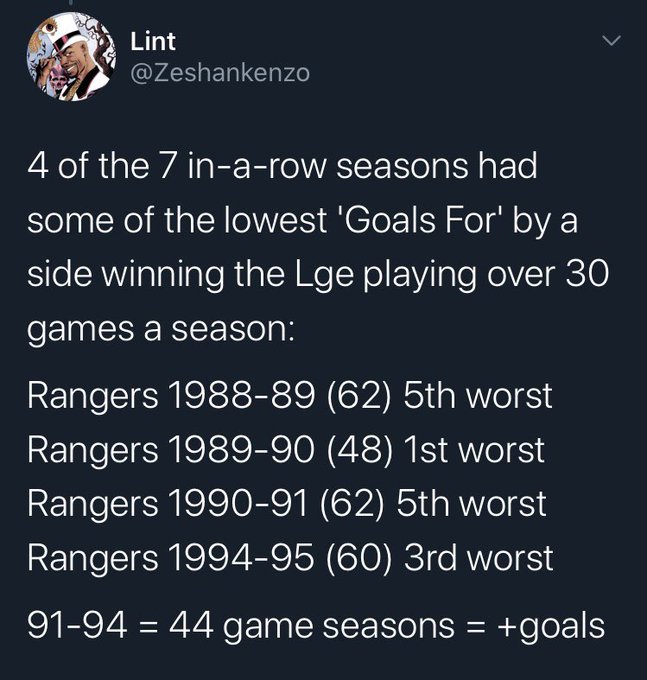 The Rangers 7 in-a-row:
Won the league on 69 pts with the lowest points total since 3pts for a win (The Rangers this season finished on 70pts).
They had a Goal Difference of 25 which is the 3rd worst in history including seasons with only 18 & 22 games. 
Rangers scored 60 goals in their 7 in-a-row season, which is the 5th lowest since it went to 30 or more games a season (1905-06)
Lowest 'Goals For' totals in Scottish football:
43 Rangers 1901-02 (18 games)
47 Hearts 1896-97 (18 games)
48 Rangers 1988-89 (36 games)  
Top goalscorer in the league 1994-95 was Tommy Coyne on 16. This is the lowest goal goals tally since 1902-03 which was over a 22 game season. 
Motherwell finished 2nd on 54pts, 15pts behind Rangers. This the second highest winning margin for a league title in Rangers' history. Motherwell had a goal difference of 0 (zero) which is the lowest ever for 2nd place. 
A strong league?
Aberdeen & Dundee United finished bottom 2 with Dundee United getting relegated. Celtic finished 4th, 3 points in front of Falkirk. 
Europe?
Rangers went out in Champions League Qualifiers to AEK Athens getting beat home and away without scoring a goal.
Aberdeen went out in the UEFA Cup Qualifiers to Skonto Riga, who were a Latvian club founded 3 years earlier.
Motherwell went out to Dortmund in the 1st Round of the UEFA Cup, beat home & away without scoring. (Motherwell the only side who won a tie in Europe that season, beating a side from the Faroe Islands previous to facing Dortmund)
DUtd went out to Tatran Presov in CWC 1st round. 
9) Rangers 1993/94 was if not as bad, worse.
Got a player jailed for assault on the park (Ryan Kent a lucky boy)
Rangers only won 22/44 games, 50% win rate. 12 draws and 8 losses.
That's a 3pts a win total of 78pts over 44 games.
Celtic got 80pts in 30 games this season. 
10) 1993/94 Scottish football in Europe:
Rangers 1st round qualifiers Levski Sofia.
Aberdeen 2nd round CWC Torino.
Celtic 2nd round UEFA Sporting Lisbon.
Dundee Utd 1st round UEFA cup Brondby.
Hearts 1st round Athletico Madrid.  
Celtic finished 4th both in 1993-94 & 1994-95.
Rangers 9 is a sad myth and out on its own in 3rd place of the 9s.    
 Ally McCoist once said that the side were among the best in europe, and he won the golden boot as well…didnt he ?
More silly stuff from McCoist. And as for his Golden Boot/Shoe awards
they should have those asterisk thingmys he's always banging on about.
"L'Équipe issued no awards between 1991 and 1996."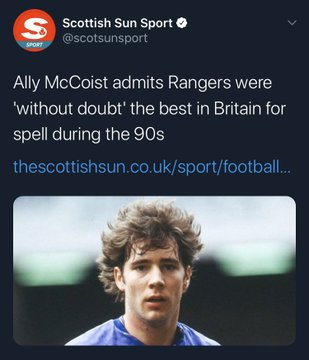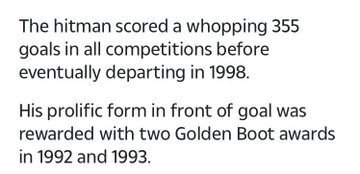 Oops…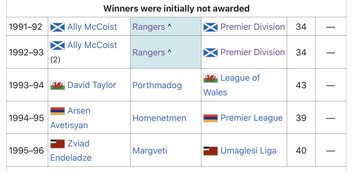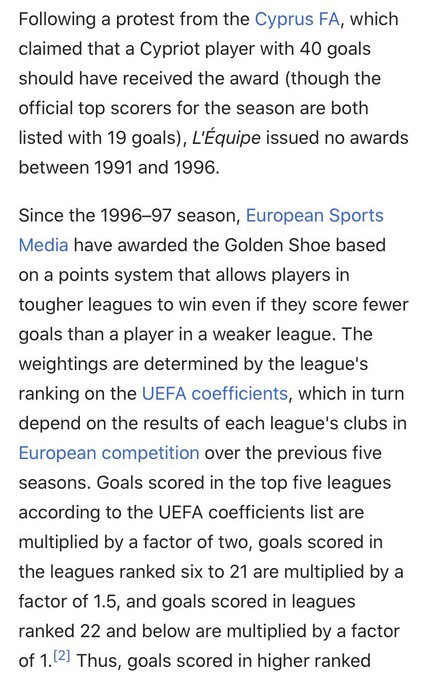 Though as with everything Rangers, it wasn't actually a 'thing' from 91-96. McCoist was followed by the top scorers in Wales, Armenia and Georgia.
More on the Rangers mythical 9 in a row side. Rangers played in 3 Champions Leagues in 9 seasons, they won 3 Champions League games in TOTAL during their 9.
2-1 v Grasshoppers 2-1 v Brugge 1-0 v CSKA
2 of those wins were down to big daft jammy deflections.  
We should also put the Walter in for his services in European competition.
A sham. From managers, to players, to points totals, to Europe, to goals scored, to finances, to kid-on Golden boots… just a sham, a con, smoke and mirrors.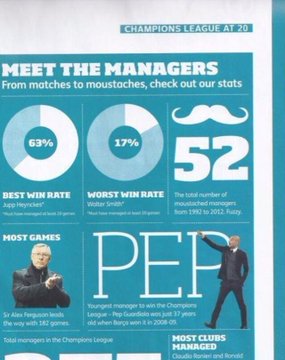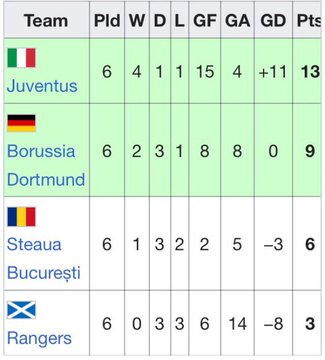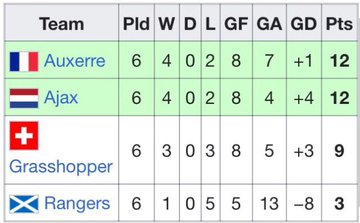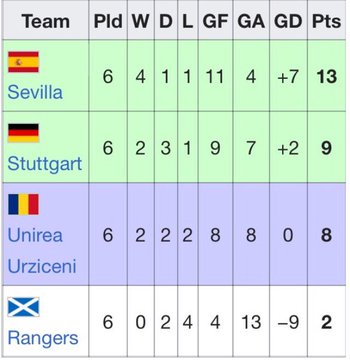 Big thanks to Lint for all of that, it certainly cheered me up, and put a few myths to bed.
We're going to need cheering up.
According to Kris Boyd, Ioans Hagi is going to lead their challenge next season.
Thats right, the man who spearheaded their collapse this season.
They will never , ever learn.
Which also cheers me up.
On Friday, we had this…
Caption: Rangers fan tries to stay 'liquidated' enough to continue to believe everything his club tells him.  
Today…