At around this time of year, the media starts to fill its pages with exclusive stories about transfers that might happen, should happen and will happen.
There is a notable lack of them as clubs have gone into a kind of vacuum where they don;t know what they can spend, as they don't know what they will have coming in. Fiscal prudence lends to not spending big as there is, as yet, no certainty that there will be anything like a normal season come August.
However, there have been a couple of stories surrounding Celtic.
The first concerns the two Southampton players currently on loan at the club, Fraser Forster and Mo Elyannoussi. There are talks to allow the two to make their stays in Glasgow permanent,
Forster is on the "must have " list, and he wants to stay, having recovered his enthusiasm for the game up here, with one or two slips, and is far and away the best we can expect to get to replace Craig gordon, who has had enough.
A failure to bring in a quality keeper would leave Celtic with only Scott Bain, and no back up, so you can probably see why Lennon has prioritised the move.
Mo Elyanoussi has looked up from his feet for long enough to register an interest in staying as well, and a lot depends on how badly Southampton have been affected by Covid, and whether or not they are going to be realistic about the prices.
Recent stories have pinpointed Olivier Ntcham as a possible Southampton target, and maybe a deal inolving the three could be struck.
With a lot less cash around these days, that would make sense, and with talk of Kris Ajer going to Leicester and Filip Benkovic coming the other way, plus cash, maybe that confirms that there will be more swapping than selling this summer, but we'll wait and see.
Kouassi Eobue has made his move to Genk permanent, ,meaning Iona Hagi is up for grabs, and with only "rangers " as serious competition for his signature, the midfielder could be seen as one who would flourish in a decent team, but if Celtic were to move for him, it would purely be for shits and giggles.
In the meantime, it appears the Scottish sports media, having no good news to tell Ibrox fans, and perhaps a little afraid of over praising the magnificent nine in a row achievements of Celtic, are asking anyone anywhere to keep up the tainted title narrative…
Gareth McAuley blasts Celtic's 'tainted and hollow' title as former Rangers defender rips into Hoops stars
No, I don't know either, but the Record, knowing no one will remember him, can help us out with that…
The former Northern Ireland international insists there's no way the current squad can be looked upon like the original Nine In A Row winners or Rangers' version in the 1990s.
"I actually feel sorry for the Celtic players. They didn't win the title on the pitch, they were handed it.
"They have officially been crowned champions, their ninth success in a row, but this triumph will always be tainted and hollow.
"All their hard work, dedication and gutsy performances when they grinded out results will be forgotten. In the record books there will always be an asterisk beside this season's Championship.
"I know Neil Lennon was on television saying that this title win was the greatest one under his management, but that was all for show and to wind up the Rangers fans watching at home.  
In fact, the Record didn;t ring him and ask him at all. They simply lifted this piece from his column in the Belfast Telegraph.
One can only imagine the joy at finding a kindred soul out there in the wilderness….
Then again, the world is full of surprises…
Going back to transfer stories, Livingston have bizarrely opened a poll to ask fans if they should renew the contract of keeper Gary Maley, which is bizarre in itself, especially as these sort of things are open to abuse, and Maley could probably vote himself for whatever he wants as many times as he likes, given a wee bit of time and patience.
And it attracted criticism from one chap, clearly not a Livingston fan, who had a felt a bit  of discomfort at the idea…
The world gets weirder by the minute just lately…
Following Dominic "Travellin' Man " Cummmings's speech to the nation yesterday, where he came up with the sort of excuses that defy belief for his round the country virus spreading expedition, it was all too much for one man…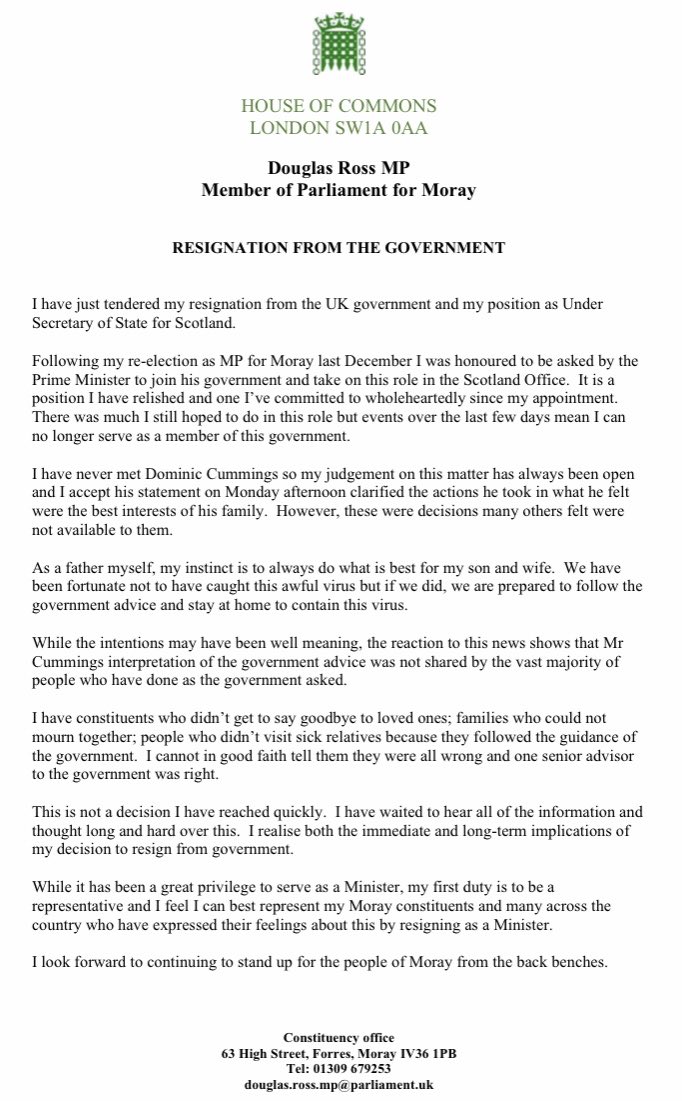 That's right, that Douglas Ross.…
Perhaps the only time in his life he has made the right decision, though it's surprising to see him make a stand against corruption, given he works for the SFA.
Ross, back in April 2018, said he gets more abuse for being a Tory MP than a Scottish referee…
"I now get more online abuse for being a Tory MP than an assistant referee, well perhaps with the exception of some of the big matches.
"With the Old Firm match last weekend, there was a definite spike in traffic or feedback you might call it – but it tended to be along the lines of 'you're an idiot' rather than anything more sinister.
"Quite a few emails, a lot of Facebook messages and a lot of tweets and that was before I had even left Glasgow to head home after the game. I used to get really wound up by comments on social media, either for the football or politics, but I am never going to convince these people so there's no point. The only thing I would say is I have a duty of care to my staff. They have to read these messages and field the calls, so sometimes I worry about them."
Regardless of his sending off of Jozo Simunovic back then, I think for running on the pitch, he is now deserving of praise for simply having the balls to shout Red Card, Red Card at his party and step away from the mess and the collective denial of other Tories..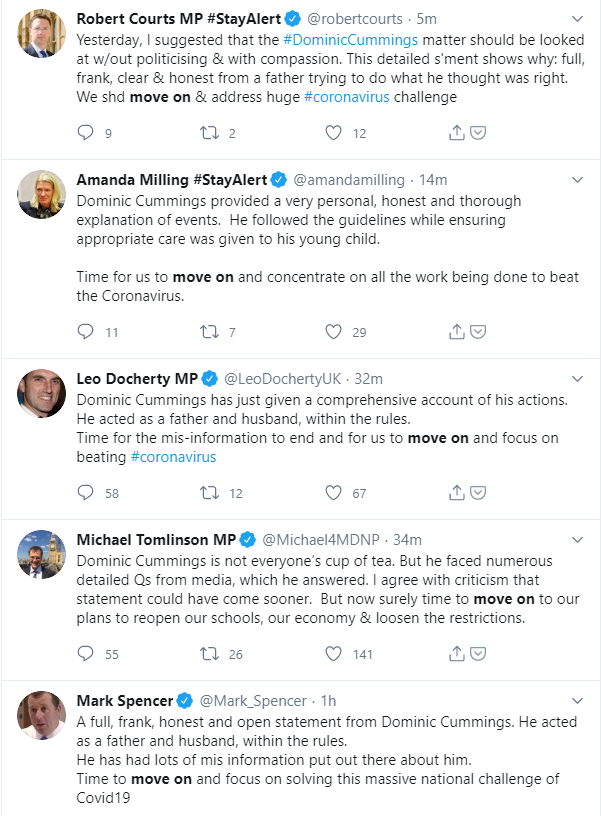 From now on, he's my hero, a shining beacon of light in these otherwise dark days.
Opinions , though, it has to be noted, can be changed.
Meanwhile, there was another surprise, granted it was last week, up in dundee, when the Courier published this on its pages…
Our source in the north tells us that it was
Quite a full and detailed account of the SFA. – *Rangers licence application. Plenty of detail and the goings on, including the last two paragraphs below.    they name the 5 Way, the licence dispute and who is making the dispute. You could if you want to, ask for the Perthshire edition of "The Courier"
"The Ibrox legal team successfully argued  that the issue would need to be dealt with by CAS under the terms of the Five way agreement, between the SFA, oldco and newco Rangers and the two merged leagues, which allowed the  team to continued playing after the club was consigned to liquidation in 2012."
"That deal states that disputes relating to historical matters need to go to the Lausanne court. The issue of Rangers' 2011-12 European licence has caused major controversy over the years with a group of Celtic shareholders previously urging their club to complain to UEFA. over the issue, arguing the Parkhead club were wrongly denied Champions League income because Rangers should not have been awarded the licence".
Those of you who can, try to email them or ring them and thank them for throwing some light n the issue, and ask them if they're going to follow it up…
We have to go back quite a ways for the last caption competition, as work has become long and hard these days, to the extent where i reckon I've lost a stone, although the wife disagrees,
"No, you haven't, you stupid fat bastard, thats the dogs blanket you're wearing. "  
Caption; 'Today's game has been called off, as a mark of respect for linesman Douglas Ross.
His last words; "Red. Red. Red. Aaayaaagh!" *SPLAT*, shall linger long in our memories.'
Today…