With the SFA deciding it would be prudent not to approach the Court of Arbitration for sport, largely because they would point out that the SFA are corrupt to a man, and that wouldn't do when they are trying to cling on to their jobs, their clubs and what little influence they really have in the game.
Revelations that they were at it then, and are more than likely at it now, would result in a clearout at Hampden and with turkeys reluctant to vote for Christmas, they've concluded that Resolution 12 is nothing to do with them.
Now that they have made their stance perfectly clear, I'd like to make it clear that they have had more than enough rope, and it's time to give them the instruction book on which knot would be the most effective when they realise that there's only one thing left for them to do….
Watch this space.
Meanwhile, on a heated driveway far, far away, a man sits and ponders the possibility that next seasons football, and therefore next seasons season book revenue, might not be as easy to come by as it has in previous years.
Celtic have behaved impeccably during the current health crisis, with around half a million pounds donated to thiose who needed it, and if you add in the contribution made by new rivals "rangers ", that comes to nearly half a million pounds and two bottle of handwash.
Not to be sniffed at.
But the money going out of the business is far greater than the money coming in. Even the lucrative kit deal with adidas is on hold, and the reason it's on hold is that in no way can replica football kits be made at this point, let alone sold.
The club have nobly decided to offer refunds to season book holders from last year , around £98 , and there is the option that they can leave it with the club to be used towards further helping those who need it.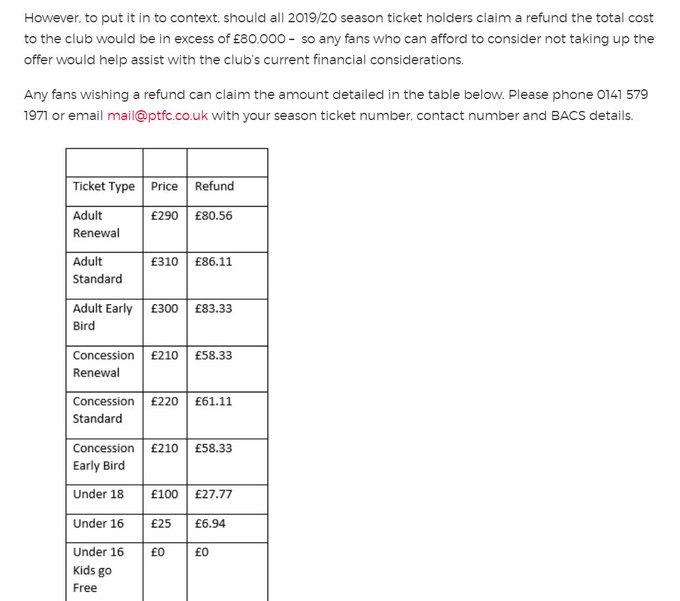 As usual, someone at the club should have perhaps read the missive before sending it out, as it comes across as a little insensitive to those who might be in a worse predicament than Celtic.
There's a form to fill in and send off for those who themselves need the extra cash, which amounts to maybe a weeks shopping or a couple of months phone bill, and those who decide to take the offer up cannot be criticised.
The world is changing, and although the government in Westminster reckons we can all safely go back to work as long as we keep a couple of metres away from each other, the reality is that they haven't said anything sensible since the first cough was heard in china, and they're not likely to start doing so now.
Personally, I'm changing nothing about my behaviour since this thing started, and would suggest it would be wise for everyone else to do the same.
At least then when I won't be the only person in the bank wearing a mask, which for some reason yesterday caused the staff to fling their arms in the air and start screaming.
What will be going through the mind of the man on the driveway just now is that with a new season ahead, there are still doubts that there will be any supporters allowed to watch the games, and if that remains the case, he won't be able to sell any tickets, and that means a massive shortfall in revenue.
What also needs to be considered is that season book money sitting in supporters accounts may well end up being used for other things, especially as the economy is shrinking and we are entering a recession that may well even turn into a depression.
Uncertain times, and when things are uncertain, people sit on their money in case the days get increasingly rainy, and many will decide to give it a miss this year, as football is not cheap and it's not just about tickets.
There's travel, beer and other add ons that might just put it beyond the reach of many supporters for a while, and that will be causing concern to the board.
Which makes the inactivity over Resolution 12 even more baffling…surely Lawwell doesn't need another reason for fans to decide to spend their money elsewhere next season ?
The ball is in his court, and supporters are watching, and what they see…or don't see…may well be the decisive factor in whether or not they renew their seats for an as yet uncertain 20/21 season.
Mind you, if Celtic can be criticised for their own financial planning, then one particular club positively needs a slap for theirs….
Creative and intelligent in this context means playing to the gallery, and when that gallery demands bigotry, they get bigotry.
You'll never see them deny it, and their attempts to "combat " the inherent  sectarianism-a new word invented to water down racism- have been laughable at best.
Maybe they should consider this, from the CEO of Schalke, who has rebutted claims that Adolf Hitler, the Nazi war leader, was a fan of his club…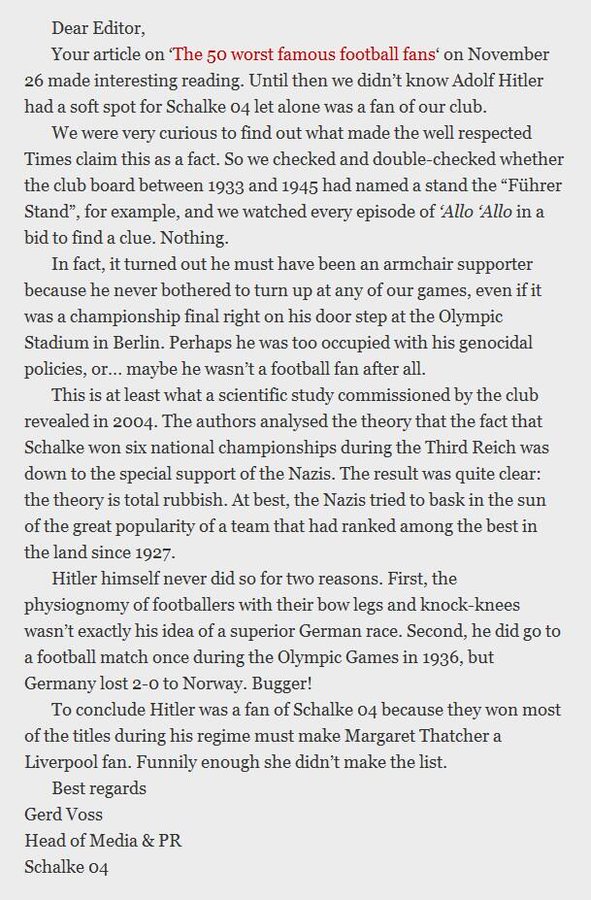 Elsewhere, and in a glimpse of whats to come when migrant workers are no longer allowed freedom of movement when Britain finally leaves the EU, there is no one around to pick the fruit and veg that farmers have wrked so hard to get ready.
This will lead to food shortages and more financial disaster than is being admitted, and apparently its worse in Ireland, where the British Army have been taking up the slack…
Tittle tattle ? Okay…
You may well be seeing a bit more of this guy at Celtic in the near future, now that Damien Duff is away….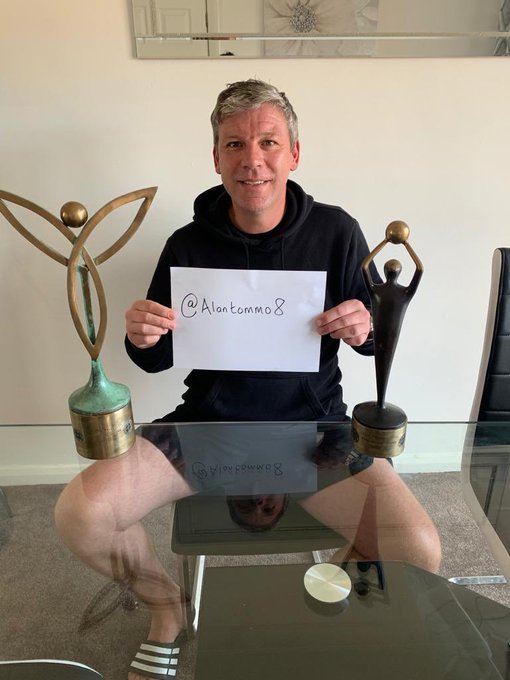 We go back to Monday for this image….
last sevco supporter decides to join club and go swimming with the fishes
Today….