Scottish football remains in turmoil, and it appears their is to be a timely intervention from the royal family, who are set to bring out their big guns to force an investigation into the rather underpriced sales of assets when Rangers collapsed into oblivion a few years ago.
When Betty, as she's known to her friends, found out the club whose supporters claimed to adore had been a wee bit shy in coming up with her money, she was less than pleased…
Tonight, at 8pm , she'll address the nation and tell all about how the club refused to pay its way and sold the assets off cheaply to avoid paying anything at all in the biggest sporting scandal in British history.
She's really pissed off, we hear, as it means she might have to dip into her savings to pay for a lawyer for one of her kids who has got himself into a bit of trouble, though she reckons he's just been hanging around with the wrong crowd.
She may also mention something about all sticking together in times of crisis, a reference to a virus that is currently killing off a lot of old people who don't have bloody great big houses in the country to hide in behind a wall of armed guards, and ask us to support the NHS and its workers, so that she doesn't fucking have to.
Hence the expected rant to people and companies that aren't paying their dues, as we are all in this together, except for her and those who have avoided paying their dues, which is how it always was and always will be.
There is a great deal of uncertainty surrounding the game at the moment.
"rangers " have stayed fairly quiet on the possibility of Celtic being awarded a ninth title as it becomes increasingly apparent that there won;t be any football games played from now until perhaps as late as the autumn.
The struggling club/company need the match day revenue to survive until the next payday, and we hear they have been, for once, ahead of the curve with a solution.
They have already been trialing social distancing at games, which they will present to the SFA as a way of restarting the season with public safety in mind. They have a point, just because a stadium holds 50,000 it doesn;t mean thats how many has to be there.
They will present evidence from a few of their own games to back their case.
They will also present the argument that by appointing Steven Gerrard as manager they have been working towards smaller and safer crowds for a couple of years now, and they must be praised for such forward thinking.
Speaking of Gerrard, he's showing that he is a decent fellow who cares abiut the environment, and wants you to highlight his latest campaign…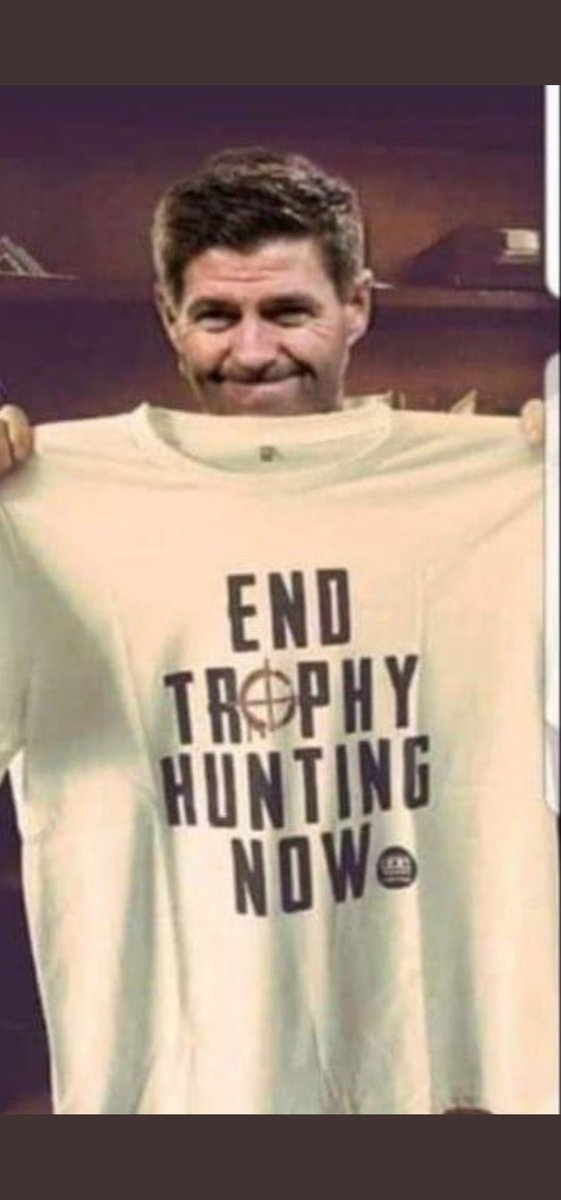 Top guy.
As the global health crisis continues, it looks increasingly likely that there is only one option for the authorities.
The league will be declared over, Celtic will be champions and Hearts may be relegated, depending on whether or not the league is reconstructed.
A possible late start may mean sixteen teams playing each other twice, reducing the amount of games, but in doing that, income is reduced, and clubs do not want that as it will affect sponsorship, advertsing and tv revenue.
Well, if the league had a sponsor , or come to think of it if any of the domestic tournaments had a sponsor, then they would have a point, but not only have the SPFL/SFA failed to show any leadership during the current crisis, they sort of cocked everything up when there wasn't.
Frankly, Scottish football is facing a massive problem even when it does start again, and perhaps it would be an idea to use the enforced break to engineer change in not only how the game is run, but in who runs it.
That, instead of who is or isn't taking a pay cut, or any of the other nonsense being debated, should be the real issue.
Nonsense such as the piss poor idea eminating from Ibrox of suing the SPFL should the league be finished and Celtic awarded the title.
They may have considerable legal experience, given their regular court appearances over the years, but whilst they have that kind of experience they haven't actually ever won any, and an attempt to sue an organisation for following the rules of that organisation that they had signed up to would be a bit of an ask if they employed Rumpole of the Bailey.
Of course, it's little more than a deflection to appease their fans, and another reason why Celtic should only agree to a cessation of the campaign if all clubs are forced to issue a statement saying they agree with the decision, which would also present an interesting challenge for anyone attempting legal action to overcome.
Not everything stops though, and Celtic are still looking at players to add to an already impressive list of prospects for development.
Latest on the list is Calum Kavanagh, an Irish forward at Middlesborough , though how they are going to watch him during the lockdown is beyond me.
He probably is on a list, as he seems to be a good layer, but this could be just another example of papers trying to fill space, as there is little else to talk about when the football isn't on.
Those of you who are fortunate enough to be spending quality time with your families will not have this problem, as our partners are finding plenty to talk about, in my own case I am now fully aware of everything I've ever done or said that she hasn't agreed with over the last thirty years.
Later today we'll take a walk into memory lane with the lyirics of some old tunes that were forwarded from an old songbook by DSK on twitter.
Maybe when there's not much to look forward to, we can raise a smile and a story from looking back….
Yesterday, we had this…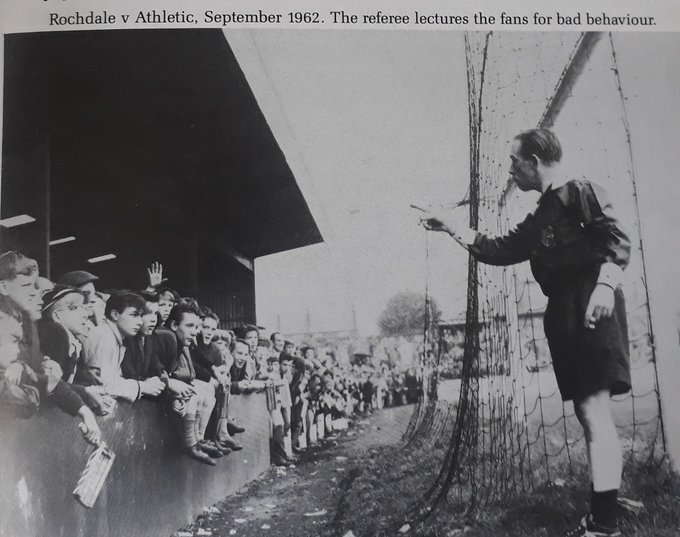 Caption: UEFA's testing of an early version of VAR by asking crowd for opinion proves inconclusive. 
Today…