When Belgium declared Bruges as their champions, despite the league not being played to a conclusion, there was a degree of panic at UEFA, ever fearful of losing tv, sponsorship and advertising revenue.
They hinted that anyone who ended the season early may see their champions not be allowed to play in their tournaments next season, which could have serious ramifications should the SPFL follow suit….
"Since participation in Uefa club competitions is determined by the sporting result achieved at the end of a full domestic competition, a premature termination would cast doubts about the fulfilment of such condition." 
 "We are confident that football can restart in the months to come with conditions that will be dictated by public authorities,
"Their work is now focusing on scenarios encompassing the months of July and August, including the possibility that the Uefa competitions restart after the completion of domestic leagues.
"A joint management of calendars is strictly required as the conclusion of the current season must be coordinated with the start of the new one, which may be partly impacted because of the overstretch.
"Closely following the development of the current situation, the calendar working group will indicate as soon as possible, and ideally by mid-May, which of the plans can be enacted for the completion of the season without leaving anyone behind." 
They've already cancelled their own tournament, Euro 2020, but expect things back to be normal before it would have taken place ?
The difference is that by delaying the international tournament they won;t lose any money. By ending the domestic competitions, they will.
Domestically, clubs have already lost money, and will continue to do so. That can be replaced, to an extent, by the prize money awarded by the League for final places, which, of course, will not be determined until the matches are played, which could be months away.
The SPFL, who are the clubs, have made a sort of half arsed stand against UEFA, implying that they may finish the season, as according to their rules, and pay up.
The clubs are not arguing, and have not offered an alternative , such as an advance payment of a certain percentage to tide them over. Clearly, they need the money now.
With "rangers " seeming to go along with that, then it's fair to assume they need the money as well.
If they were serious about their claim, or at least their fans claims, that they could still win the league, tey would want the games played.
The Record went with the story, but with little analysis…
SPFL ready to declare Celtic champions and relegate Hearts as angry league bosses set to call UEFA's bluff
Confusion reigns after UEFA warned smaller nations their clubs' participation in Europe next season is jeopardy is under threat if they call their season early. 
The SPFL are ready to call UEFA's bluff by sticking to their guns and declaring Celtic as Premiership champs.
League bosses have reacted with 'anger and bemusement' to threats from Nyon to complete the domestic season – or else.
Confusion reigns after UEFA warned the smaller nations their clubs' participation in the Champions League and Europa League next season is in jeopardy if they call their titles prematurely on the back of the Covid-19 crisis.
President Aleksander Ceferin repeated the threat on German television yesterday, even going as far as saying matches could be played behind closed doors.
UEFA maintain league campaigns can still be finished in July and August, even as Ceferin conceded it will be mid-May at the earliest before they can plan further. 
It's understood several smaller nations are ready to throw the problem straight back at UEFA by demanding interest free loans to cover their costs until football emerges from the coronavirus pandemic.
However, that is not a stance the SPFL are willing to adopt as they forge on with plans to call the season as soon as their legal advice allows, handing Celtic the title and relegating Hearts.
One source said: "UEFA are in panic mode and they're probably the only organisation in Europe that believes this coronavirus pandemic will be over in a month and they can start planning for the weeks beyond it.
"They've been spooked by the Belgians because they know the financial implications from broadcasters for the big five countries if their league seasons aren't played to a conclusion.
"UEFA's threat to prevent clubs from smaller nations competing in their tournaments next season is farcical. The big five apart, who else are they going to invite? Teams from Belarus?
"There will be a queue of national associations taking action at the Court of Arbitration of Sport if UEFA ever follow through. They don't know if they are coming or going." 
Full letter…
Invoking the "Brexit " mentality of standing up to Europe is always going to gain support, especially when a large portion of football fans are flag waving Europhobes, so that would avoid anger from the dark side, and from those in the light, a ninth title is a wonderful idea anyway.
But it should only be accepted if "rangers " publicly congratulate Celtic and announce that it was the only way to end the uncertainty, and Celtic are worthy and credible winners.
Celtic don't need the money and can afford to wait it all out.
The others can't, but then again, we need a league to play in.
These are unprecedented times, there is much uncertainty, and there is too much at stake, healthwise, to take any chances with anything.
As for the claims that "rangers " could still win the league, only the club can put those to bed.
Hang on, their manager did say something…
their captain pretty much already did, in a recent match programme…
And a few of their fans seemed to have accepted the inevitable as well…
Yet one global pandemic later, and they seem to think that they would have embarked upon a comeback to rival that of Lazarus to match a collapse by Celtic that would make the Dow Jones index look stable and stop nine on a row.
They always were worldbeaters when they didn't actually have to play anyone….
Footballers have emerged as the latest deflection from the Westminster governments piss poor health policy, and one of them spoke to John Nicholson about his feelings on the subject, which was an interesting read to say the least.
Note how down to earth the player is when he discusses money, and how he discusses the media with little more than contempt.
Remember that Rudolf Hess song from yesterday ?
Over on Twitter a few people remembered it in the way it was reported in the book I was reading, and one guy even sent in a picture of someone performing it,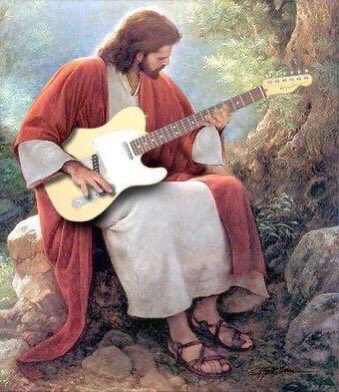 Used to be an old guy sang that in the Union club in Aberdeen before games at Pittodrie in the early 1980's. Never heard it since. There was another one about Charlie Tully to the tune of Davy Crockett King of the wild frontier.
Not sure if thats the same guy in that picture , though.
Charlie Tully ? Davy Crockett ? Pray tell…
When my train was stopped at Carlisle a few months ago, or when I was stopped from travelling on that train, opinions as to what actually happened are varyied, a fellow CSC member and I met a chap in a bar who knew dozens of songs that we'd never heard of, which means that there are some classics out there that have been lost in the mist of time.
Anyone who has any obscure songs please let me know, as I'm intrigued by that sort of thing.
James MacLean, who despite playing in Stoke has never even tried to come on our CSC's bus to a game, has already done his bit…
In Derry we are extremely proud of Derry man James McClean who without hesitation purchased a significant amount of Personal Protection Equipment PPE & sanitisers for our front line workers in Altnagelvin Covid-19 Centre Thank YOU James – you are a remarkable man.
Not sure this will get the mainstream recognition it deserves. a pity, it would have been amusing to see of the BBC still call it Londonderry.
Yesterday, we had this….
Caption: New! From Ronco – the Boris Johnson accent generator! Amaze and amuse your friends as you put on the generator and immediately sound like a massive, waffling fanny! (Ronco cannot be held responsible for any assaults by blind people while using the generator).
This one already has a caption, but it's wrong. but what is really happening ?