It looks like the SPFL will be announcing the end of season 2019-20 very soon.
As there are no plans to play any more games, especially now that even closed door games are banned under the new lockdown rules, it seems that in order for the season not to run into next season and create all manner of problems, UEFA will tell the associations to put an end to it.
As we have seen, if the league is cut short, then there are rules in place to deal with that, and Celtic will be announced as champions.
A pyrrhic victory of sorts, but a victory nonetheless.
Probably explains the host of…if only i could think of a word beginning with H ….former Rangers former players lining up to question the sporting integrity of , er, the rules.
There'll be no Scottish Cup, and therefore no fourth consecutive treble, and now that they've stopped that, can the virology department of the SFA please release the vaccine and antidotes they've got stored to rid the rest of us of this accursed pandemic.
That the SFA commissioned biological warfare experts to stop the ten cannot be any worse than any of the other dopey conspiracy theories flying around out there just now, though as far as I'm concerned there's certainly a motive…
Meanwhile, Neil Lennon has spoken to the fans… and offered a message of support.
"This is obviously a very worrying time for all of us, and I just want to pass on my thoughts and best wishes to all of our supporters on behalf of all the coaching staff and players here at Celtic.
"We want everyone to stay safe, to follow the expert advice that has been given and to keep looking after each other and out for each other. That's what all of us are doing with our families.
"Of course, we're all part of the wider Celtic Family too. It's something that we're all proud of, and everyone at the club appreciates the support our fans always give us.
"The Celtic Family is a worldwide one, and we know the Celtic fans will continue to show the solidarity and togetherness for which they're renowned throughout football.
"This is a difficult time for everyone and the priority for all of us is to look after ourselves and to look after each other, but I also know that everyone here at the club is looking forward to when we are able to get back playing in front of our fantastic supporters at Celtic Park.
"Take care. You'll Never Walk Alone." 
Celtic have only really spoken when there's been something to say during the current crisis, and sometimes less is more.
On the other side of the coin, on the other side of the river, more is definitely less….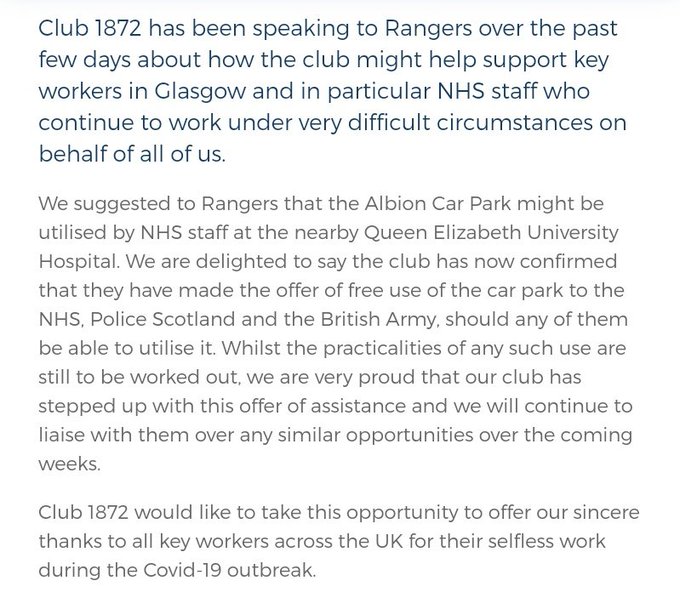 DOING GER BIT 
Rangers offer Albion Car Park to NHS staff and key workers during coronavirus pandemic
RANGERS have offered the use of their Albion Car Park to NHS staff and key workers.
Ibrox will remain empty for the foreseeable with the SPFL season postponed indefinitely due to the ongoing coronavirus pandemic. 
And Gers will offer the local car park to NHS staff in the nearby Queen Elizabeth University Hospital as well as members of the police and army after a request from fan group Club 1872. 
Nearby ?
It's dark, you've just finished a gruelling twelve hour shift surrounded by dead and dying…and then a forty minute walk through Govan…
Probably to find you've got a parking ticket, as it was the club who said you could use the car park, and not the company.
But the Scotsman didn't think of any of that ….then again, thinking isn't something the media do…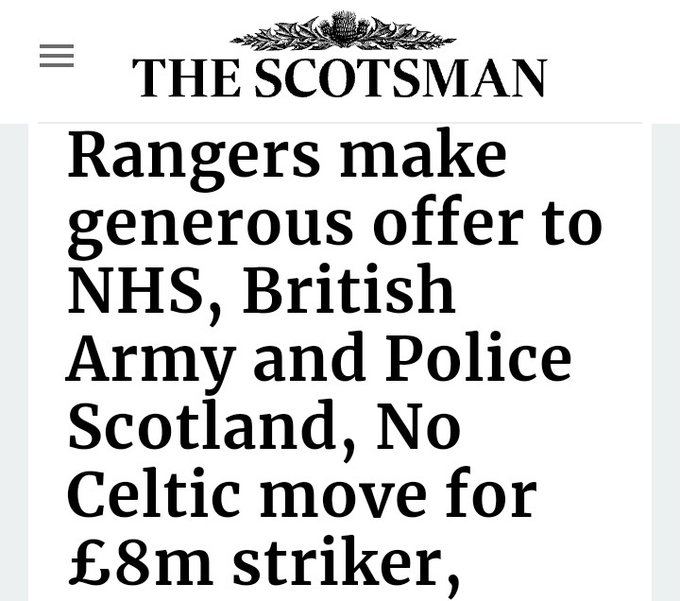 As for the virus itself, and trying to live through this nightmare, Ashley Young, a footballer with Milan, tells it like it is…
Hi everyone, just wanted to share my thoughts given I'm currently living in Italy, the epicentre of the virus. 
Realistically a supermarket is now your main risk at spreading this virus and even catching it. Speaking with family and friends at home it sounds like going to get food is just crazy. Remember, lockdown means lockdown! 
In Italy going to the supermarket is surprisingly calm… no fights over food, no stripped shelves and most certainly no abusing staff members for limiting food or any reason at all! And in almost every case it's usually just one person shopping for a household! 
Please read the following and share this if you haven't already, it really is time to do your bit to help tackle this awful global crisis we are in! 
Queuing to go into supermarket is standard, but not because it's for stockpiling or greed. Supermarkets have limited the number of people entering at any time so it's never over-crowded! So wait and be patient to go in if your supermarket is doing this. 
If you have to get in the lift only get in with 1 more person, 2 people per lift at one time. And stand on opposite sides of the lift and face the wall – don't breathe outwards towards that stranger. 
Always use gloves from moment you get out of your car! You don't want to touch trolleys that other hands have been on. Keep the gloves on until you are getting back in the car. 
Use a face mask or scarf to keep you nose and mouth covered. 
Always keep your distance at the till. Keep the trolley behind you when you unpack at the till as it stops people from being able to to get too close  
Don't unpack your shopping right on top of somebody else's, make a gap between theirs and yours so none of your shopping touches theirs. Here we can't put our groceries on the belt until the person in front has finished paying. 
This may sound harsh but treat everybody that's not in your household as if they have the virus, you just don't know!!!
Most importantly, just stay safe! This is what we are doing here, it's not an overreaction, it's staying safe. And just remember others should be looking at you in this way as well. It's not horrible, it's a way of keeping your distance to ultimately help save lives. 
 Makes a lot of sense…and it certainly won't do any harm to try his way, as opposed to the way things are being done just now.
  Meanwhile, a couple of Scotlands other clubs are doing their bit…
Boss just telling me his Dad , who's over 70 & a St Johnstone season ticket holder, got a call from Tommy Wright today just checking that he's all right. Apparently first team squad calling season ticket holders. Really nice touch!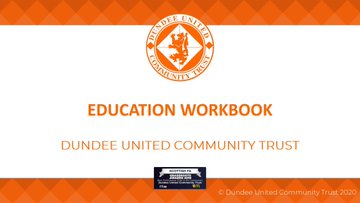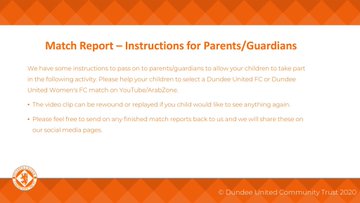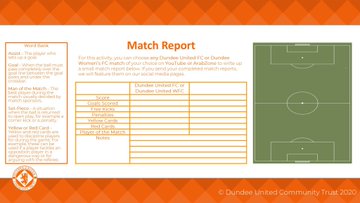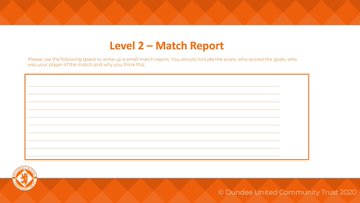 Two splendid examples of Scottish clubs reaching out to their supporter base and generating interest and pride among their community.
 This is the way forward after the crisis, and not tv deals that put the fans last.
 Put the fans first, make them feel a part of the club.
At a higher level, Borussia Dortmund showed why they are a club like no other, and not one that tells people they are.
Borussia Dortmund players waiver salary to help 850 employees
Borussia Dortmund bosses and players have waivered a percentage of their salary, saving more than €10 million for the remaining 850 employees, according to Kicker.
Per a message released by BVB, players would "voluntarily" forego money to "show solidarity with the club's 850 employees and their families."
 A cynic may say they can afford it, but a realist knows they didn't have to.
Will the cash rich EPL follow suit ?
 Unlikely, Sky want money back from them if they don't get their fixtures finished….£750m has been mentioned.
And they need that money so they can waste it on players, agents and other non essentials…
 Some clubs, however, one i particular with "financial muscle ", have other plans.
Georgi Hagi, the Maradona of the Carpathians, was a damn fine player in his day, but his son is struggling a bit. Now with cash strapped Scottish newcomers, he must be worried , as we all do, for his son's well being, and must be relieved that Dorin Goian, once of Rangers and "rangers ", knows a few things that no one else does…
Rangers will sign Ianis Hagi permanently claims Dorin Goian as he raves about club's 'financial muscle'
 " I know Rangers and their financial potential very well. I can tell you if they are satisfied with him – and I think they are – it certainly won't be a problem for them to pay the money to Genk to sign Ianis.
"Let me tell you a secret about Rangers' financial muscle. When they were put into the fourth tier in Scottish football they not only wanted me to stay, but they offered me the same money I was on in the top league. " 
Which is exactly why they are the only club that wants to wait…forever if need be…to play the rest of the league games so they can grab a few more quid to stave off the inevitable.
Something else to make the hordes proud….
Rangers Youngster Nathan Young-Coombes Says He'd Rather Be in Lockdown for a Year Than Play for Celtic
No, I don;t know who he is either, but if I was a Celtic scout he'd be top of the list for the next window, if only to withdraw the offer once he'd told us how proud he was….
And wouldn;t it be fun if Celtic bought Lewis Feguson, just so we could invite his dad and uncle Baz to the title parties…
Speaking of Uncle Baz, can it possibly be true he's on £5,000 a week to achieve senior football at Kelty Hearts, and if so, shouldn't he turn up more than a few days a week ?
Wouldn;t surprise me, given that in April 2018,  the BBC unwittingly noted they have a sporting advantage…
Kelty's population has shrunk by almost a third to 6,000 following the demise of the coal industry, but the football club have benefitted from £7m of council and business investment in facilities that include a new artificial playing surface and a main stand with seating for 350 to be built this summer.  
I'm surprised that Mr Ferguson and Mr Malcolm have got into bed with another club that has been handed a sporting advantage…
In the absence of Knob of the Week, we continue to mention those who have raised the bar, and today we recognise yet another raising of the bar for knobberry…
You may have seen this guy on social media, licking his way along a shelf stacked with what looks like hand sanitizer…
A Warrenton man was charged with making a terrorist threat after he filmed himself licking bunch of items at Walmart.
"Who's afraid of the coronavirus?" Cody Pfister, 26, taunts in a video he later posted to social media.
The video spread around the world, and Warrenton police said in a statement the department had been contacted by people in the Netherlands, Ireland and the United Kingdom.
 "We take these complaints very seriously and would like to thank all of those who reported the video so the issue could be addressed," police said in the statement.
The video appears to have been filmed on March 11 at the Warrenton store, according to court records. Pfister was taken into custody this week, and Warren County prosecutors charged him today. The charge is a low-level felony.
Bizarrely, he's not the first person to get in trouble with police for licking surfaces as public health officials beg people to wash their hands, keep at least six feet apart and avoid touching their faces in hopes of slowing the spread of COVID-19. The manager of a grocery store in Wisconsin called police after a woman licked the door handle to a freezer, reportedly to protest the virus, while a manager was disinfecting the store, Newsweek reported.
There have been more than 44,000 confirmed cases of the coronavirus and more than 500 deaths in the United States, according to the Centers for Disease Control and Prevention. The city of St. Louis announced its first death, a woman in her 30s, just yesterday.
Pfister was booked into the Warren County jail without bond. He has previous convictions for burglary, theft of a firearm, drug possession and driving while intoxicated.
Yesterday, we had this…
Caption: The owners of the last 24 pack of Kleenex Extra Luxury Premium 4 Ply Toilet Rolls in Scotland prepare to make their stand. 
Today…
BREAKING: Prince of Wales has tested positive for
#coronavirus 
Prince of Wales' office says: "He has been displaying mild symptoms but otherwise remains in good health and has been working from home throughout the last few days as usual."  
 Now maybe they'll start to take it seriously….