As the sports media try desperately to fill space on their pages and airwaves, we're going to see a number of headlines and stories that frankly have little basis in reality.
The dilemma at Etims is do we join them in making stuff up-as if we ever would-or do we simply record them so we can all have a good chuckle about it afterwards ?
With print and audiovisual media, the stories can be quickly forgotten, and are often just made up on the spur of the moment in that knowledge, whereas on the interweb, one can be reminded for years of the occasional lapse in concentration and accuracy.
Jordan Ibe , the Bournemouth winger, is apparently willing to take a pay cut to join Celtic, whilst Maryan Shved-remember him ?-is to undergo talks about his future at the club. These will take place as soon as he can speak English.
By the time football starts again, we'll have forgotten all about this tittle tattle, but such is the dearth of real news, it will give commentators and click baiters something to harp on about until the next round of stories.
The financial cutbacks at Hearts have opened the door for a potential move for Aaron Hickey, who may well be the Edinburgh clubs "alfredo morelos " as they try to raise funds to stave off doing a Rangers.
Hearts, to be fair, did cut back on staff the last time they ran out of money, and will see raising money through sales as a way of remaining solvent, and although there will be a number of clubs interested in the defender, the former Celtic Academy man  may well choose to see his time at Tynecastle in the same way Calum MacGregor will remember his Notts County days.
One move that should still go ahead is that concerning David Turnbull of Motherwell. He's going back under the knife during the enforced break to ensure he's back when football is….as Motherwell CEO Alan Burrows explained;
"David had two steel pins inserted when he had knee surgery last year. It was always going to require a minor operation to take them out.
"With no games scheduled for the foreseeable future, he's gone under the knife now. It will take him three or four weeks to recover.
If we'd waited until May, that could have impacted on his pre-season training. Now it won't."
Hickey, Turnbull….are Celtic going to shop local ?
With the latter, it's important to note he recently signed a new deal with Motherwell, until 2022, and so it may be a year or so before he joins up with Celtic, who will monitor his progress.
One might be tempted to think that with Brexit on the horizon, there will be restrictions on foreign players coming to Scotland, as freedom of movement will be curtailed, and there is no reason to expect football to be treated any differently from any other industry.
If that is the case, sky sports will join Setanta in sports fans minds…and the debtors courts…
Arsenal are , according to the Daily Mirror, going to make a bid for Oddsone Edoaurd, although it's not likely to be a long term loan similar to the Keiran Tierney deal. The English club will not be the only one mentioned in connection with the French forward, but delighted hacks know they can come up with all sorts of headlines, safe in the knowledge that there won;t be many clubs not interested in him.
One player who will be around for a few years yet is Scott Brown, at least if Neil Lennon has his way. The manager spoke to the Evening times about his captain, and how he wants him at his side for years to come…
"I wasn't here at the time but when I heard the talk about him possibly going to Australia, I thought it would have been a disaster," 
"As far as I am concerned, when he stops playing there will be a coaching role for Scott here at the club. I would offer him something straight away.
"For me, it is the obvious path for him in the future. He is doing his badges at the minute and I would definitely want him around the place when he stops playing."  
I speak to Scott all the time about things," 
"He is my go-to guy in the squad about a range of subjects. I couldn't ask for a better captain than him to be honest.
"He tells you how the dressing room his feeling about a certain situation or whatever and you go from there. All the players in the team respect him and he is a huge figure at the club.
"He has a bigger role this time around than in my first spell. He is a few years older and he has won so much in the game. He has led the squad to so much success and he has matured into a great lad and great player, so it is only right I speak to him about things.
"He sets the template at this club for all of the players. In training he still has that great desire to work hard and all the boys take their lead from him as their captain.
"You can't give him that, or coach that into someone, it is built in him. He wants to keep pushing himself, but also the team on to bigger and better things.
"During this spell of not playing, but even when we have games coming up, if he suspects even the slightest bit of complacency then he nips it in the bud straight away.
"Players listen to him and he is a great role model to the players."
As for his contribution on the park…
"He is looking well, and he has had a great season so far," 
"He will be around next year that's for sure.
"I think he would be a huge loss to us as a club if he stopped playing. The way he has played and the way he leads on and off the park he has been exemplary up until now. This wee break might do him the word him the world of good."
Someone like Brown, with his loyalty and affection for the club, is essential in helping new or young players not only settle, but hang around for perhaps longer than they originally intended to.
Meanwhile, the coronavirus pandemic continues to affect our day to day existence.
Despite all the evidence to the contrary, people still think it's fine to go about their normal daily business, so perhaps there is something in Johnson overall plan to cull the herd until it's immune.
The panic buying has reached ludicrous levels, with dog and cat food now being hoarded.
Although one guy found that it has reached even greater levels of stupidity…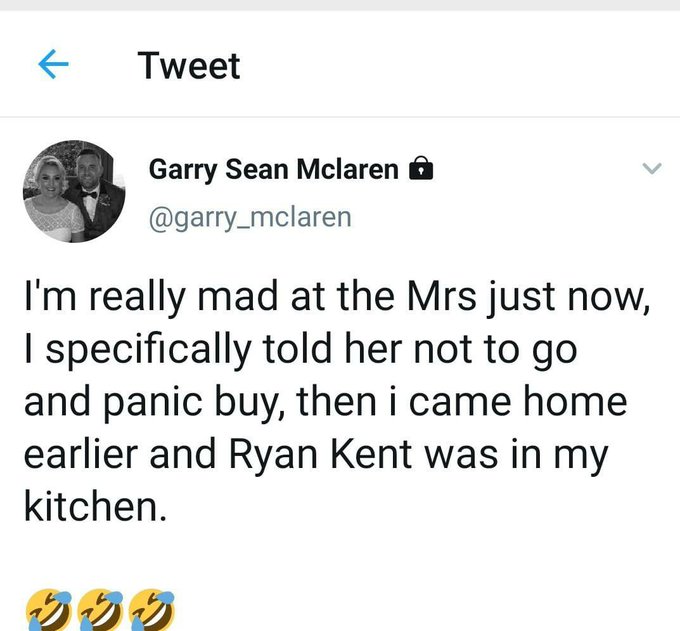 Another fellow was seen removing two bottles of handwash from a shop whilst customers and owners argued over the price of toilet rolls, in what police described as an almost perfect distraction robbery…
Actually, it's not that at all. It's Mark Hateley on his way to hand over hand sanitizer to an old folks home.
Presumably his face mask and gloves are in the car….
Anyone recognise this guy ?
Instead of putting together videos of him singing tunes to inspire us, Jon bon Jovi is getting his hands wet helping out in the kitchen whilst others prepare the food for the hungry and the homeless….
Meanwhile, there's countless videos of countless talentless celebs doing their bit for world morale, by ensuring that most people are hoping to get the chance to punch them on the nose when they bump into them.
Some people, of course, should be tied to a post and punched repeatedly…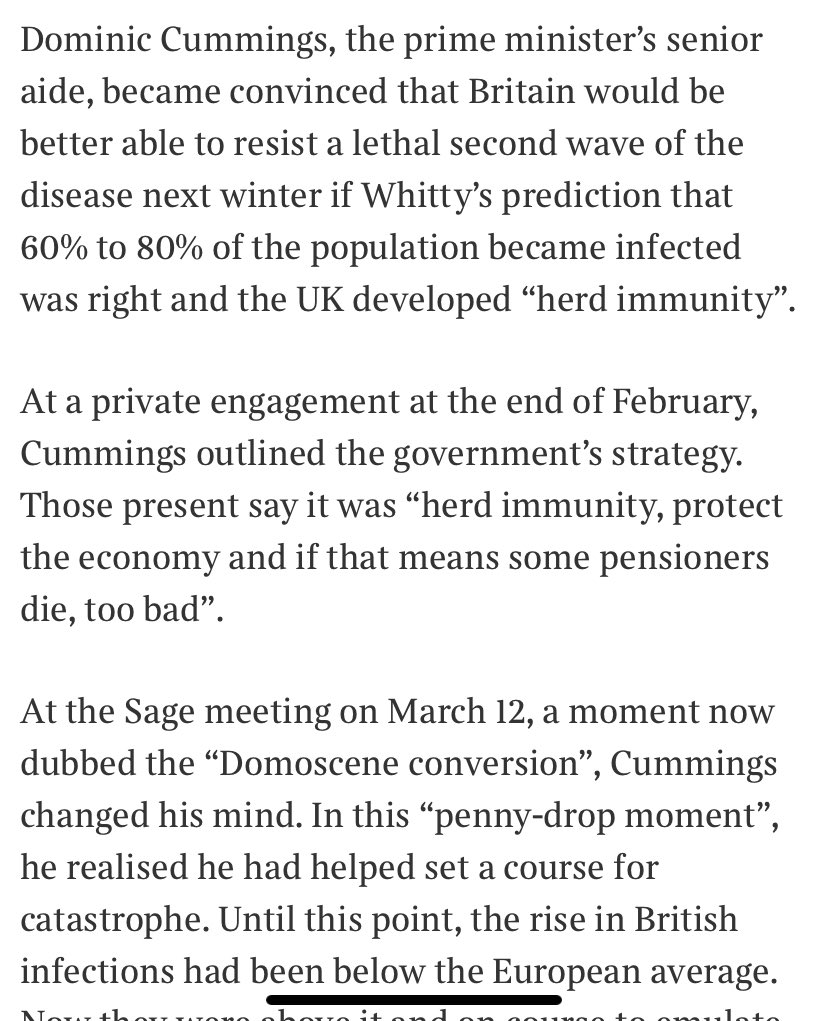 When all this is over, that man has a special place in hell reserved for him, and hopefully he's on the same floor as me.
He's a perfect example of what happens when those who spend their lives looking at theories and models and no experience of real life at any level get a chance to influence anything.
Perhaps he's upset that his one day out is cancelled…it seems to be named in his honour…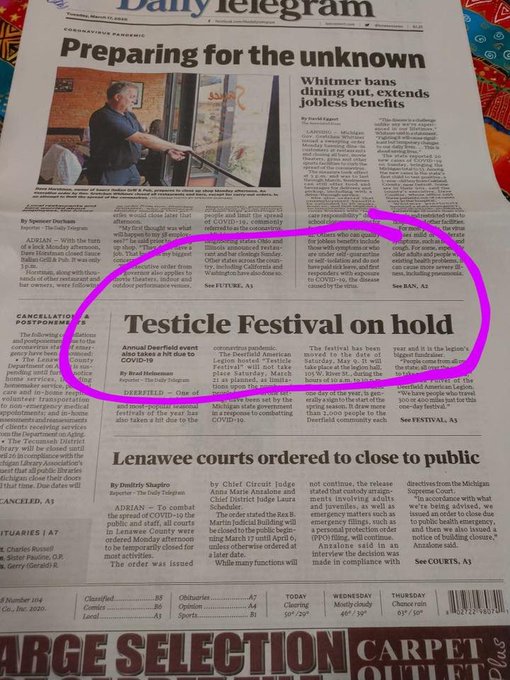 One tweeter asked why we don;t do Knob of the Week any more, and it's simple really.
What would normally constitute knobbery of the finest order has been far, far outweighed by the likes of Cummings, Johnson, the bloke who owns Weatherspoons and the ultimate in Knobbery, Richard Fucking Branson, to give him his full name.
Today is Mother's Day, and I'd wish my mum a happy mothers day here, but she doesn;t read this stuff as she thinks I talk shite.
But I'll ring her later, and ask if she got the card. I'll also ask if she got the money I put in it, and when she says no, I'll blame my brother for stealing it.
That way, he'll get his head bitten off and I'll get that warm glow of accomplishment to help me through another day of sitting in the house trying to work out my next career move.
Yesterday, we had this…
Today…