It can be quite surprising just how far the mainstream media is behind the internet sometimes, and just how far it will go to try to make amends.
As we've detailed before, and used various cases to offer examples, news these days comes from agencies dur to cutbacks amongst mainstream outlets, and is very often not actually news, but placed there by public relations agencies, or as in the case of John Beaton and his death threats, by a pal.
From there, the papers and radio stations will comment ,safe in the knowledge that they won't face litigation as they are merely reporting what has already been said, which in turn leads to a dearth of actual investigative journalism, and the control of the media being in just a few, somewhat rounded and plump, hands.
Kris commons, for instance,once of Celtic and now working as a pundit, has revealed that he was frozen out under Brendan Rodgers when he arrived, along with a few others who the manager didn't take to. We knew that at the time, and it's taken years for him to admit it.
Writing in his Daily Mail comlumn, Commons claimed:
"During that first season under Rodgers, there were times when myself, Efe Ambrose, Emilio Izaguirre and Nadir Ciftci would be left to do our own thing,
We were kept away from the first team and left to do individual sessions with a fitness coach. 
"In terms of ball work, we were training with the kids. Nothing makes you feel more of an old sod than when you find yourself having a kickabout with young lads born in the 2000s." 
Given his attitude at the time, it's surprising he was even allowed that ….
This kind of thing goes on all the time at football clubs, and managers can almost seem schizophrenic when it comes to picking their favourites.
Bolingoli Boli may well have to say sorry to the manager for his tantrum at rugby Park, and thus earned himself a start against Clyde, whereas Johnny Hayes, it seems , can do no wrong.
Not that he has done anything wrong, but he certainly seems to be favoured by the manager when one might expect fresher faces to get a run out.
Greg Taylor is another who suddenly seemed to be discovered, but one wonders of it will last, whilst Lewis morgan is just a mystery. One minute he'skeeping Scott Sinclair out of the team, forcing the player to move on, but only after Morgan had himself moved on.
Perhaps this is the basis if the unease felt among Celtic fans as the team storms towards another treble.
Sure , we feel like the manager is making a few bizarre calls, but the results since the winter break speak for themselves, and it is a results business.
The glut of games continues tomorrow night with the visit of Hearts, who whilst still at the wrong end of the table have improved under new boss Damiel Stendel, who at least has got them organised and playing for each other.
Celtic have performed better away from home of late, and the players don't seem to enjoy either the system employed at home or the pitch, and again it's one of those games you just want to get out of the way.
Then again, thats a feeling thats all too common of late, and maybe it's actually the season we want to get out of the way, and the trophies back in the cupboard. to come this far in the quest for ten in a row and blow it now is a massive fear among the fans, and one wonders f it'sin the minds of players and management as well.
Players are returning to training now after injury, and Lennon should have more or less a full squad to choose from, which can usually be a good thing, but he still has to get it right, and maybe we should give him credit for doing just that twice a week since the football started up again.
Something else we were allawareof is in the news this week, with the media now free to mention it,and that's Craig Whyte's book.
It comes out on Friday and as it contains some revelations..in the loosest possible sense of the word…that some would rather weren't aired publicly, the Ibrox PR machine is in overdrive.
In fact,one would say it might be working so hard that it's about to explode.
Given the recent shennannigans surrounding the private life of their star player, Alfredomoreos, the club have circled the wagons to tryto protect him.
And yesterday, when reports filtered through that a 12 year old boy had been charged with racially abusing him-either before , during or after the Celtic "rangers " game in December, perhaps the most bizarre statement yet was issued from the club, and frankly, whoever wrote it is deeply in need of either some therapy, a holiday or a P45…
Now that the Police have charged an individual with racially abusing Alfredo Morelos at the Old Firm game on 29 December, it is necessary to state yet again that racist abuse, indeed abuse of any form, must never be condoned or dismissed.
The first thing to be made clear is that even though many others commented on the issue of abuse (racial and sectarian) directed towards Alfredo Morelos, Rangers had a duty of care not to say anything that might compromise a live Police Scotland investigation. What none of us should ever do, however, is dismiss, or trivialise abusive behaviour as too many media outlets, journalists, and pundits have done in this instance.
Perhaps there might be a bout of contrition and one or two may feel a pang of guilt now that the evidence some of them so loudly demanded is there in the form of this charge.
If enough of our media had been of a mind to treat the issue with the gravity required from the outset, as normally happens with these issues, there would have been none of the dismissive comments which have helped pollute social media, newspapers and broadcast platforms. Social media is, of course, largely lawless but some of the pieces written and broadcast around Alfredo Morelos in mainstream media were and remain disgraceful.
He has been described as a waster, a cheat, an angry brat and one columnist/pundit actually wrote that if you can't take the vitriol you are in the wrong city. The implication seems to be that the fault lies not with those who choose racism and abuse, but with a young immigrant who chose to come to our country. This is a deeply disturbing attitude and that it was actually expressed in a national newspaper defies belief.
When a player is at the centre of an abuse claim he is treated with respect and sensitivity and given support. That is certainly the case in England, but not here and most certainly not with Alfredo Morelos, who is actually being demonised in many quarters of the media.
A number of factually incorrect stories have been written and published about Alfredo recently causing a great deal of stress and anxiety within his family at a time when his heavily-pregnant wife should be calm and relaxed.
A river of negative and hurtful attention has been flowing towards the Morelos family without thought or concern for the individuals involved and the way they have been treated is shameful. Especially vulgar is the manner in which claims of abuse, racist and sectarian, have been dismissed in some quarters – BBC Scotland in particular – where the overall situation has been mocked amid outrageous claims that Rangers were behind the leaking of certain stories. None of this shows our media and country in a good light.
Perhaps now some people will take a long and honest look at themselves and who knows, they might even apologise, but all of this serves only to make Rangers even more committed to our Everyone Anyone campaign. We will not stop or slow our efforts to make Ibrox a place open and welcoming to all.
Finally, Rangers would be more than happy to accommodate the young person involved in this latest incident on one of our courses designed to help people understand why racist and sectarian abuse is unacceptable. Indeed, if any of those journalists/pundits who got it so badly wrong would like to attend we'd also welcome and help them.
We found a picture of those who attended a previous "young persons awareness " course, which suggests they may not be all they are cracked up to be.. thanks to I kicked Charlie nick on twitter 
" rangers " , of course, need cast no stones at others who have racist or sectarian supporters, as they have plenty of form in that particular game…
and one tends to think that the statement is more of a sign that all is not well at the club, and certainly not well in the mind of the writer.
I've no idea who wrote it, but one man dropped a hint that he recognised the style…
Tortured Syntax. What a great name for a band.
As for the case against the young boy… best summed up in this tweet…
They don't want the boy charged, nothing to gain. The statement is a loud noise to halt the gathering snowball of f*ck ups & bad PR to get a bit of respite. The boy is PR collateral damage. Still seedy, but less cheap than going ahead with a case that will probably fall anyway
As for tortured souls, i think we've found one… someone who is also helping to overheat the deflector shields that surround Ibrox.
From STV, and not, surprisingly , a South African news outlet…
Rangers chairman Dave King robbed at gunpoint in South Africa
Businessman said he was scared for his life during ambush outside office in Johannesburg. 
Rangers chairman Dave King has been robbed at gunpoint outside his office in South Africa.
The 64-year-old said four men wearing balaclavas held a gun to his head during a "brazen" ambush.
One of the men robbed him of his watch, money and laptop, while his security guard and office manager were threatened.
Mr King said he had been scared for his life during the robbery in Johannesburg last Monday.
He said the South African authorities had failed to stem a "pandemic" of crime and lawlessness.
"As I arrived at the office they came up behind me," he told The Times. "There were four guys who had guns and were wearing balaclavas.
"One of them pointed a gun at my head and another took my watch off my wrist. It was in broad daylight and they were completely brazen." 
He added: "One of them said, 'Where's your money?', so I took all my cash out and gave it to them.
"They took my laptop, my case, my drivers' licence, diary, phone and all the things I need to function."
The businessman has led the Ibrox club since 2015 but is due to step down next month.
The Times reported that both Mr King's daughters had been held up at gunpoint recently.
Mr King said of security in the country: "Crime is absolutely out of control here. It's a pandemic.
"My sons have moved to London and half of their friends from school and university have gone too.
"Young people, both black and white, who should be the future of South Africa, are leaving." 
King said "Crime is completely out of control here "  
He's right, it's about time they locked those criminals up down there…
On a lighter note…
Constantly looking over his shoulder…there's a joke there somewhere .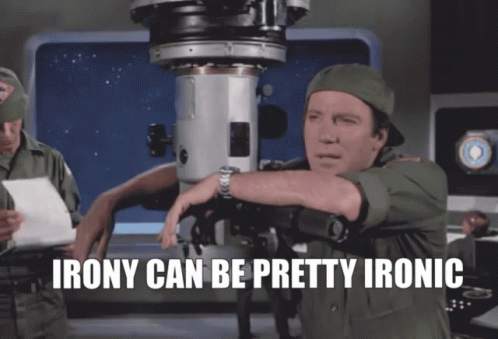 Yesterday, we had this….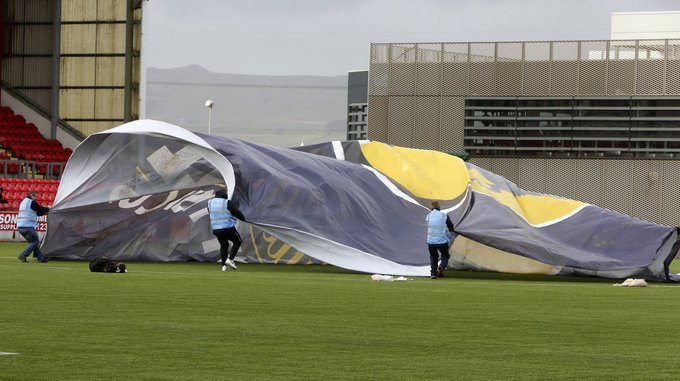 Today…
Former Celt Jackie MacNamara has suffered a bleed on the brain, and is currently in hospital.
This is a serious condition and we wish him and his family well at this difficult time, and hope for the best.