The players are back in training now, having had a week to do more or less what they want before the hard work begins.
The rest and relaxation week seems to have gone well, with no arrests reported, and no one has left the club yet.
Then again, with a week in the sunshine, punctuated by a bit of running round on offer, who wouldn;t hang about to get fit for any possible medical ?
Interestingly, there's been no bids either, which may just be down to the fact that it's the holiday period, or was until I got up this morning.
There's plenty of rumours, but nothing with any real substance to them, although there is evidence the club are working to strengthen and offload, so we'll just have to wait and see.
There could be one in this week, however….
Sunderland were reportedly interested in Scottish starlet Bruno Davidson, with the Scottish Sun going as far to say the club had made an offer for the young winger.
Davidson is currently on the books of Edinburgh-based Scottish academy Hutchison Vale and had attracted plenty of interest due to his displays at youth level.
The 15-year-old was said to be the subject of offers from Sunderland and Celtic, had visited both Southampton and Liverpool earlier in the season and was also attracting interest from Newcastle United, Leicester City and West Ham United.
However the Daily Record report that Celtic believe they have won the race for the player who turns 16 in April and hope to tie him down to a three-year deal in the coming week. 
I think it's maybe worth remembering that the recruitment guys aren't just planning for next week, or indeed next season. It's an ongoing process.
Remember this ?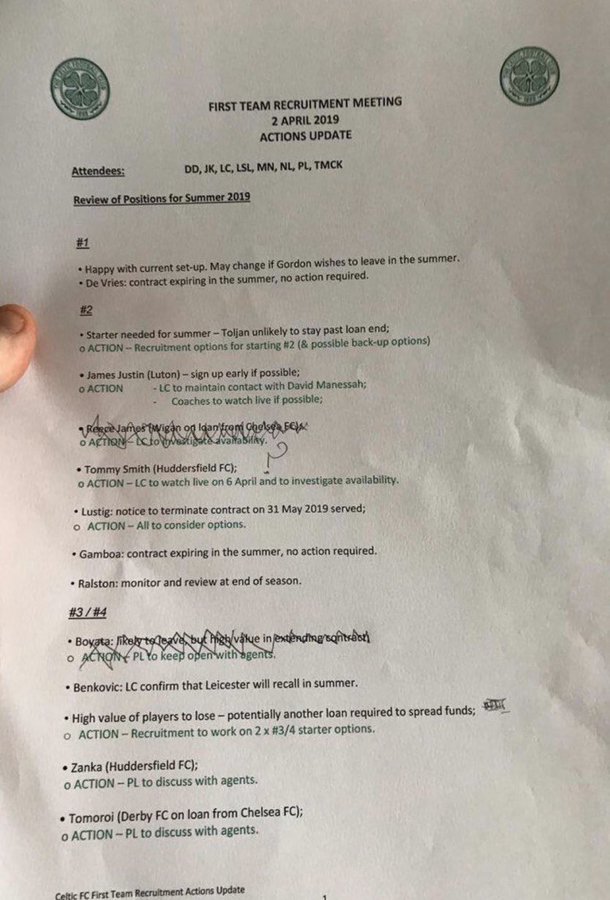 There may still be something in that summary that has turned up in a more recent summary.
As long as its not the word "Boyata " we should be okay.
The 2/3 starters is probably the closest thing, though.
Calum MacGregor, the man who has played more football than most was happy to spend his spare time enjoying his hobby of re-enacting famous moments in pottery industry history, to avoid him climbing up the walls while he was supposed to be resting.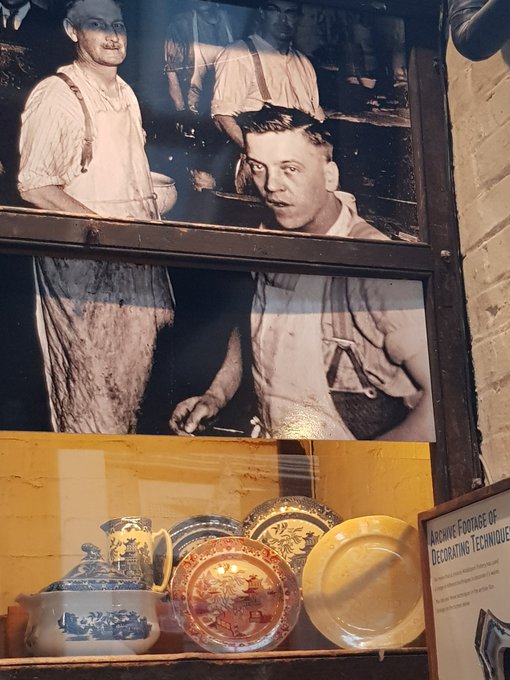 Ryan Christie is awaiting his hearing at the SFA, which takes place today. Hes charged with grabbing the dangly bits of Alfredo Morelos, and could receive a two match ban, which won't make any difference to him as he's just had surgery on his dangly nots, or near to them, depending on which made up story you believe,
Coach John Kennedy went on record to officially denounce rumours of trouble in the tunnel after the game, prompting people to wonder why he didn't go that last week.
"I have heard it. I have had a couple of people ask me questions about whether there was fighting in the tunnel. There was no such thing. It's just the usual nonsense. 
Funny that. Wonder where it did happen, then.
Tell you what hasn't happened.
"rangers " haven't gone to the SFA , or anyone else for that matter, with any evidence whatsoever of the racist abuse of wantaway nutjob  Alfredo Morelos. Isn;t that a surprise considering it's all their support has harped on about all week.
Perhaps they need it not to be shot down, in case they do get an offer for Heidthebaw and they need to use it as an excuse for him racing towards the airport.
As we said last week, thats the plan.
Anyhoo, back to the good guys, and Kennedy hasn't gone to Dubai with everyone else, and since he's the head coach, thats a bit of a mystery, unless he's hanging around to give someone a lift.
Though he could just be hanging around to see if he has to speak on behalf of Ryan Christie later.
Sky Sports collared him, making him wish he'd gone to Dubai almost instantly, and they asked about a new striker..
"There are some options there which are going on in the background and will continue. And we would like to do that as quickly as possible.
"But it needs to be right. We don't want to just jump into something that is not quite right for us.
"So there is a lot of work going on behind the scenes. It's an area we are trying to improve to give us more options. But hopefully in the next week or two we can give you a bit more news on that."
Er, thanks John.
Incidentally, Lazio are now the form team in Italy, they're going really well, and maybe beating them in rome took a lot more out of our players than we thought. Mentally and physically.
The break should do them good.
The suggestion that there is a role for Ronny Deila prompted a bit of discussion on here and on twitter, and not surprisingly, as tempers flared and people were beaten up, a few little nuggets came our way.
One or two ( four, if you really want to know )suggest that the time in Dubai, and indeed the winter break as a whole will be used as a big group hugging session amongst the backroom staff, and all the minor issues , especially in the sports science section, will be ironed out after they've been through the wash.
Thats nice.
Elsewhere on the site is a summary of Resolution 12 and whats been happening.
Have a wee look, it'll make you smile.
Those of you who are shareholders who answered the call may well have received some information, and may well have already acted on it.
With the Christie case coming on the back of the somewhat ludicrous comments by Alasdair "Surrender, no " Johnston, and the sudden media interest in the SFA and their, er, fucking uselessness and unique interpretation of the rules, we may well see the perfect storm this week.
And while its blowing we'll be doing our little bit to keep it going.
Especially as it seems the media have removed their tongues from certain bottoms…remember how they used to be ?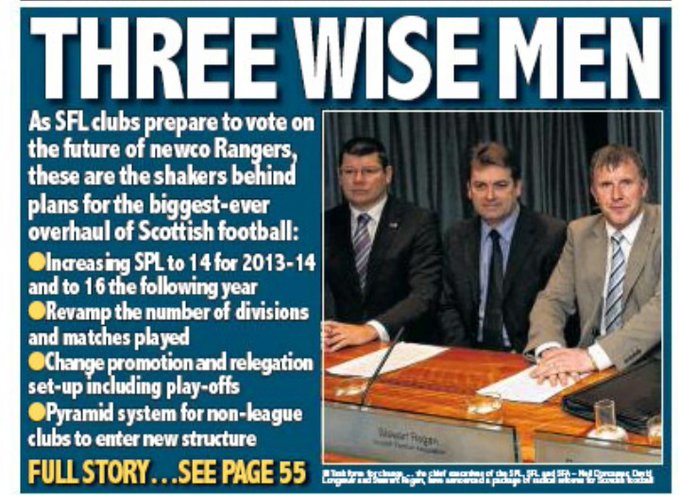 think about this, you can be sure some others are….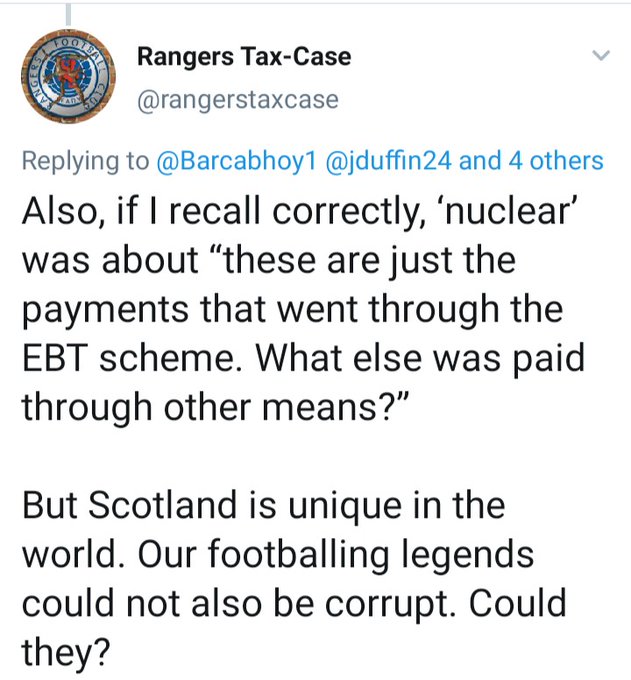 Who knows, they might even publish the 5 way agreement, which should be a laugh. If they do that then they're almost certainly hiding something else.
The Endgame has begun. Make sure you get a good seat.
Finally, the Iranians have put a price of  80 million dollars on the head of Donald trump, the fuckwitted warmonger who somehow ended up as the president of the United States  Imperial Council after he invoked the Bethlehem Doctrine to murder a senior politician over there, a move likened by some to the assassination of the Archduke Franz Ferdinand back in 1914, which caused the first war to end wars.
80 million.
For a cut of the money, I'm going to help a wee bit.
Yesterday, we had this…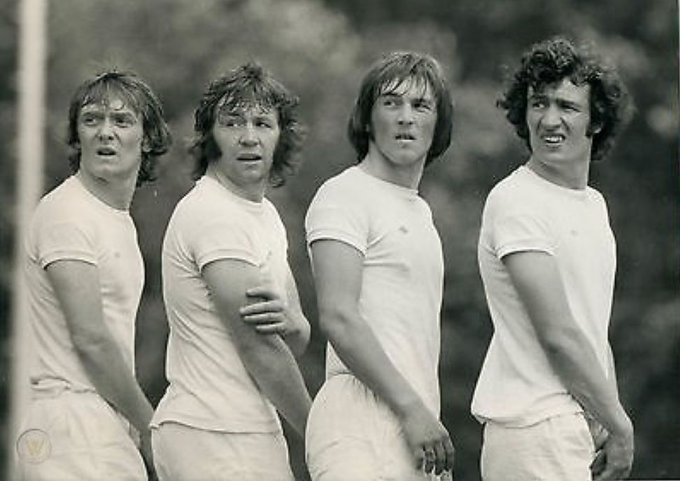 Caption: Broadmoor lifers stage a rooftop protest after The 'Deila for Celtic Maniac' is admitted.
today…