Celtic triumphed in what could have been a tricky tie in Paisley yesterday thanks to goals from Calum MacGregor, who was due one, and James Forrest, who showed he can play on the left after all.
A late, deflected free kick from the buddies made the last minute and a half or so vaguely interesting, but in the end there wasn't that much to worry about.
In fact, if it wasn't for a diligent performance from Douglas Ross on Saint's left flank in the second half, Celtic would have doubled their tally, but he was on hand to thwart Oddsone Edoaurd first with a superb waving of his flag after the Frenchman had timed his run to perfection, and showed remarkable close control to notch the third.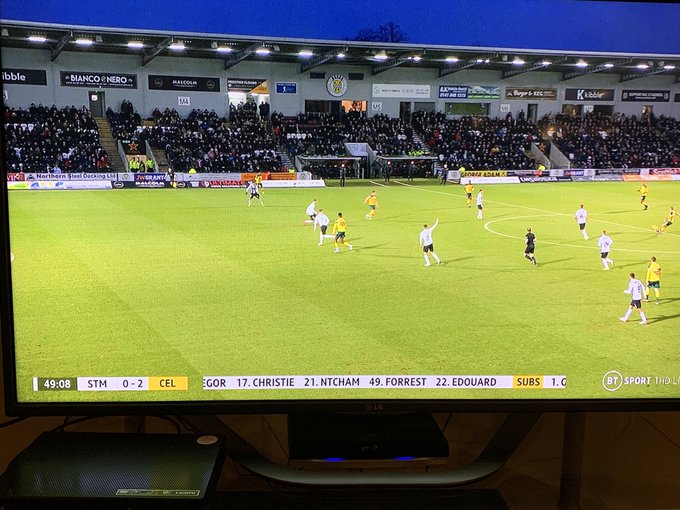 I missed the fourth one due to having to pop to the toilet, but I heard Ross raced onto the pitch and cleared a long ball before any Celt could get near it. Or something like that.
Actually, what happened was..
The 2nd "offside" – Ntcham has already passed the ball – it's on its way to Edouard who is still level with last defender & there's another out of shot on the left who is deeper still….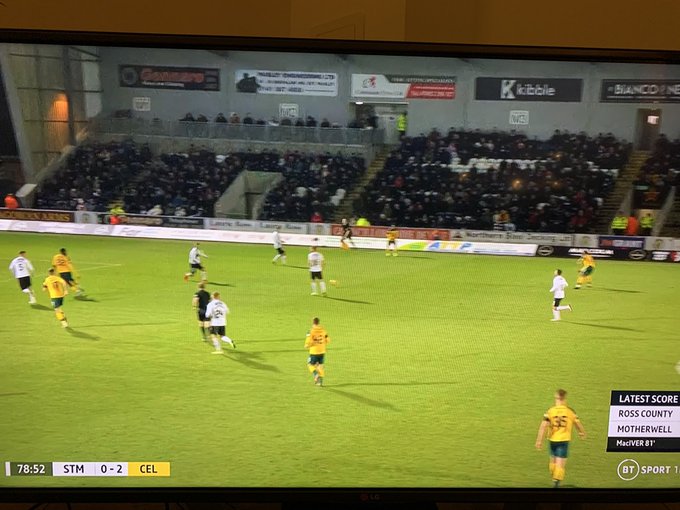 Ross, a dedicated follower of anyone but Celtic, may well have played his way into Steven Gerrards plans for the New Year, as the Ibrox boss looks to replace the ever less dependable Bobby Madden.
Ross, not surprisingly, in his daytime job, is a Conservative member of parliament, and is still, bewiklderingly, allowed a position of responsibility in his part time work.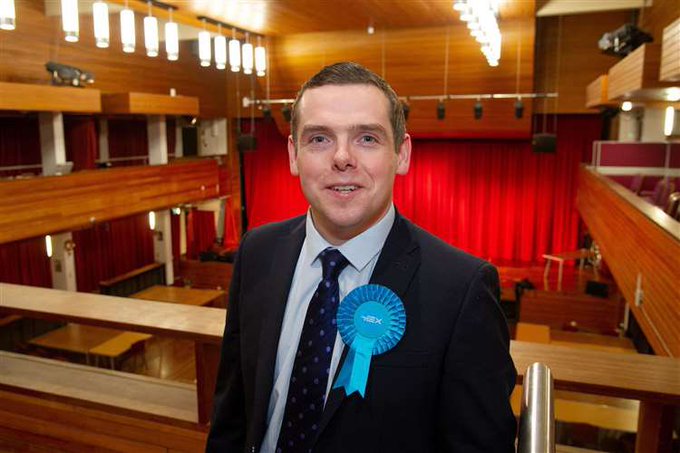 By the way, he's not the sexpest-that was Ross Thomson. This Ross is the one who shouted "Red card ! red card !" , which got a Celt sent off some time ago…
Peter Lawwell, when he gets round to watching the game, will probably complain privately to the SFA about Ross, receive a private reply, and privately decide that the matter is now closed.
There is, of course, the counter argument that Celtic would not have won ten consecutive trophies had there really been a conspiracy, but I think we can safely say, on the evidence of our own eyes, that although the gap in quality on the pitch has been enough to see us through, the trophies have not been lost due to a lack of effort on behalf on the men in black….
Manager Neil Lennon seemed pleased with yesterdays  result, and thanked his backroom boys for guiding the team to yet another three points, reassuring them that he'll just do the press conferences from now on…you'd be surprised what we hear….and so he dutifully did his part after the game…
"Today's result is a great win. We could have made it a little more comfortable for ourselves, but their goalkeeper had a fantastic second half, to be fair, and some of the chances we created and some of the football was good as well.
"We were a bit slow getting our shots off at times, but we also scored two great goals on the counter-attack. I thought we looked dangerous all day, but I would like us to put a more flattering scoreline on the board – but in terms of the performance, it was good." 
Nice work if you can get it. He continued…
"Callum McGregor was brilliant all day again today. The run he made for the goal was fantastic, and the way he's playing at the moment is to such a high standard. I'm delighted for Jamesy as well – I said to him before the game that he was due a goal and it was a brilliant goal. It was a great ball from Odsonne, James kept his composure, at pace, and finished it off brilliantly.
"I can't criticise the players, they've just won their 11th game in-a-row in the league, which is fantastic form. The form we're in, are we looking forward to Sunday? Why not? We know what's at stake on Sunday, and we know if we win how much we'll be in front. After that, the players can get a well-earned rest.
"From here, rest is our focus and then getting prepared for Sunday. We won't listen to any outside noise, and we'll fully-concentrate on one more big game of the year."  
In fact, he'll make some noise of his own.
Already in his sights is Aberdeen chairman Dave Cormack, who had ao go at Leigh Griffiths for stamping on Lewis Ferguson, after Derek McInnes claimed that Kris Ajer had winked at the Celtic bench when Sam Cosgrove was sent off.
The Dons chief tweeted..
Law = fairness & consistency. Sam will take his ban but the compliance officer has a duty to review Ajer feigning injury with his triple salvo and miraculous recovery after Sam gets the red. Griffiths lunges into Ferguson's knee with both feet in the air. Fairness for ALL please! 
Of course, fairness for all didn't apply when Aberdeen were the offenders…resulting in serious injury for a couple of Celts..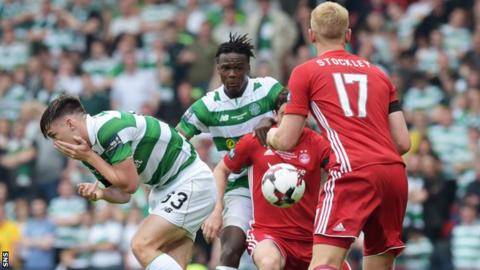 Aberdeen, struggling to retain relevance, have taken to controversial outbursts to keep them on the back pages, whilst slipping down the league.
There's a real danger they will be eclipsed by Hibernian and Motherwell on the field, leaving them perilously close to the bottom six, and possible obscurity.
Lennon responded, without mentioning the previous injuries to Celts…
"It's absolutely embarrassing. I'm not having that at all. Kris is the victim in this and was on the end of a very heavy challenge.
"There was no feigning injury, there was no play acting. Kris is a model professional and I am not having someone from the Aberdeen board, or anyone else, talking about my players like that.
"First of all, it isn't true. It's a lie. Second of all, these things should be kept in house.
"I'm not happy. It's embarrassing for him to basically lie about my player's actions. For a chairman or owner to come out and say something like that, we're not tolerating it.
"I wasn't aware of the timing. I saw it and it made me very angry because we've been very balanced about things. For him to come out and attack one of my players like that, it's naive to say the least.
"We have been very balanced on the whole issue and have tried to play it down, but when you see comments like that coming out from the Aberdeen chairman, we are not tolerating it as a club and I'm not as a manager.
"I'm hugely disappointed. It's an attack on my player and he has done nothing wrong. The comments are absolutely disgraceful."
With Lennon now in charge of handling the press, watch out for a comment about how glad he is that Celtic are at home this weekend, as the players are not overly happy with the state of the pitches around the country, and someone has to say something sooner or later.
The transfer rumour pages are already up and running for the mainstream media, and as they have to fill them, look out for some red faces come the end of January.
Celtic have gone into lockdown, with hot even the mamager aware of who is likely to come in. As we know, Lawwell is in charge of that side of things, but the mamager is allowed to make the occasional reccommendation.
He wants Wanyama, Lawwell doesn't, as the main man has been on a remit since 2003 to cut costs and wages, and has been suitably rewarded for doing so…who can forget when he was elevated to his current position in 2003, and the famous reaction of the then manager Martin O'Neill ?
Who said ;
"Celtic had better get used to living life in the slow lane "
Which, as I recall, came as a bit of a surprise to a support that had just seen the club in a European final, and were expecting the team to kick on from that particularly solid base…
Anyway, Leigh Griffiths may well be worried about all the talk of new strikers, as the manager may well talk him up in public, but it looks increasingly likely that he will go out on loan to recharge his batteries, or even be sold in a cut price deal or swap , as there are some who feel a fresh start is just what he needs…
"rangers " kept up the pressure at the top of the league, relatively speaking, and it was that man Alfredo Morelos who dug them out of a hole yesterday with a late winner against Kilmarnock.
Captain James Tavernier, still searching for his first major trophy after four years as on pitch leader, tweeted…
showing a sense of humour, but he quickly deleted that and replaced it with..
The only way to stop him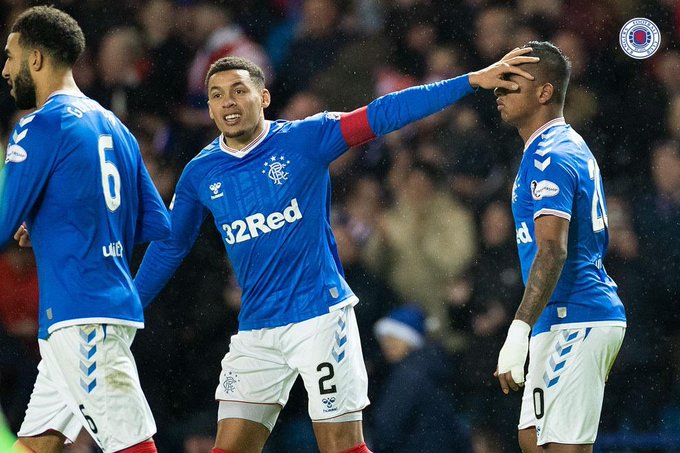 Presumably he couldn't find a picture of Fraser Forster…although its now 0 in 11 for the chirpy Colombian, and although the law of averages says he will score eventually, he's probably only got one game left to do it in..
 Last season, and for parts of this season, the Ibrox public relations guys have pushed all sorts of stories into the national media…how "rangers " would have won the league if all games lasted 86 minutes, and so on.
They may not be so quick to have this one out there, the all time Scottish league…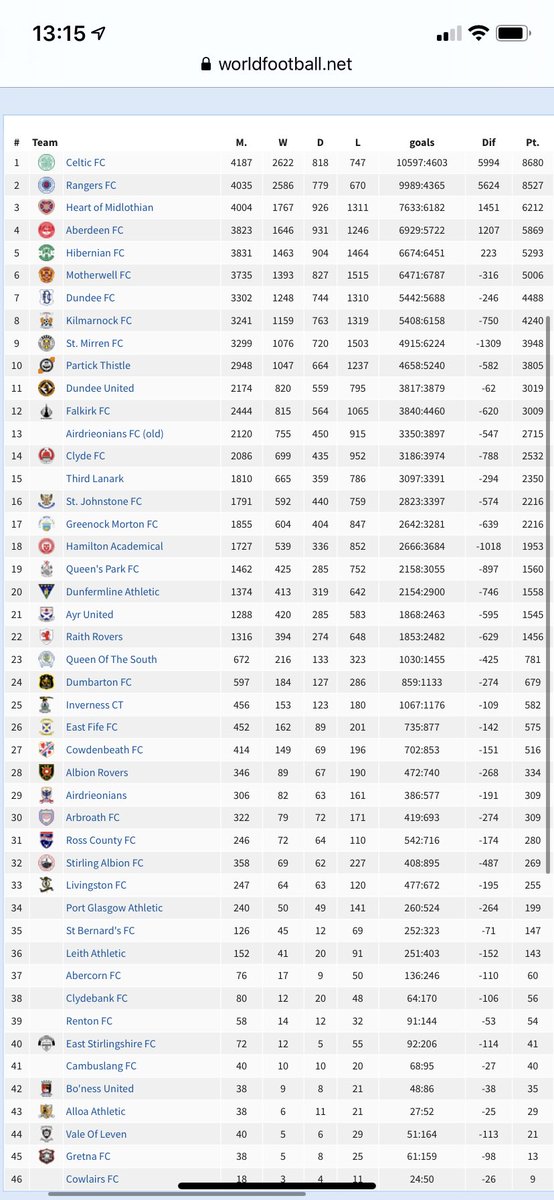 Still, at least they are still the most successful team in the world, presumably if you don;t count the European cup…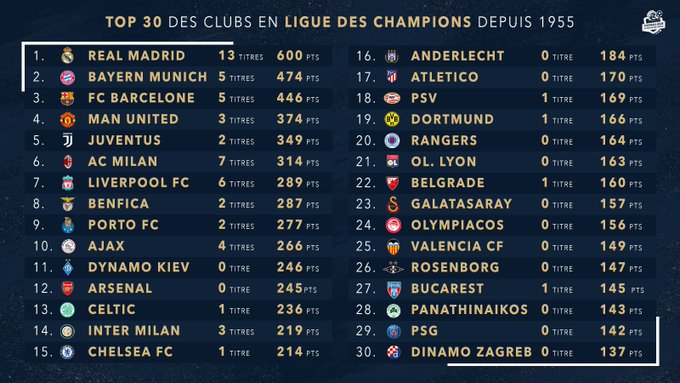 Celtic managed a more than respectable 12th in this table, and although I'm not sure what the criteria are, it's fairly clear whatever it was it didn't sway over towards Ibrox.
As Sundays Glasgow derby approaches, we'll see as much support as is possible for the new club, and hear how good it would be for the game should the Ibrox entity notch a first ever win at Celtic Park.
 We'll also see all sorts of bad news stories surrounding Celtic, including players leaving, wanting to leave or already having done so.
Lennon will act on our behalf in public, and absorb all the criticism and deflection, leaving the guys on the training pitch a chance to work undisturbed with the players…after all, it's worked quite well so far.
Yesterday, we had this image…
It's from Olivier Giroud. It says stop pestering me you thick Scouse bastard 
Today…