In a little over a week, Britain will go to the polls to elect a democratic government which will be entrusted with the job of clearing up the current mess.
As polling day gets closer, the mainstream media will get wilder in its claims, accusations and downright lies as outlets push for their favourites to be declared the winners next Friday.
When its all over, there should be calls to look into the way the truth has become a casualty more so than at any other time in history.
Here in Scotland, we're kind of immune to that nonsense because it's been the norm up here for the last twenty years or so.
We're a wee bit better at spotting the bullshit.
We can also largely predict when it will happen and where it will come from.
Sometimes, of course, it won't come at all.
For example, the shareholder angst at the recent Celtic AGM should have been a field day for the anti Celtic media, and there is an anti Celtic media out there. Here was a golden opportunity to strike out at the club and it's board whilst citing the claims of shareholders…but there was nothing.
Which in no way raises suspicions that Lawwell et al were involved in the collusion from day one.
Craig Whyte has a book coming out , in which he promises to blow the lid off Ibrox and expose corruption not only there but throughout Scottish football.
Good luck getting one of the rags to serialise that.
The media as a whole and the sports media in Scotland are alike in that they are both conservative, with a small c as well as a capital one.
The first domestic cup final takes place on sunday, where plucky newcomers "rangers " face all conquering Celtic, and it's plain to see who the media favour, although they will tell you they just want to see a different name on a trophy, like we used to have when the new entity wasn't good enough to seriously compete for any.
According to the media, they are more than good enough now.
Alfredo Morelos, the striker worth anything from £20m to "50m will lead the line, ably supported by £7m man Ryan Kent and Glen Kamara, who is apparently rated at £8m by Juventus, whom it must be presumed are fed up winning titles in Italy .
Don't forget James Tavernier, another £10m worth, and there are others who when added together make the squad worth around £103m, and thats with Morelos at last weeks value of just £20m.
Tavernier has been around a while, as Alison Mcconnell explains..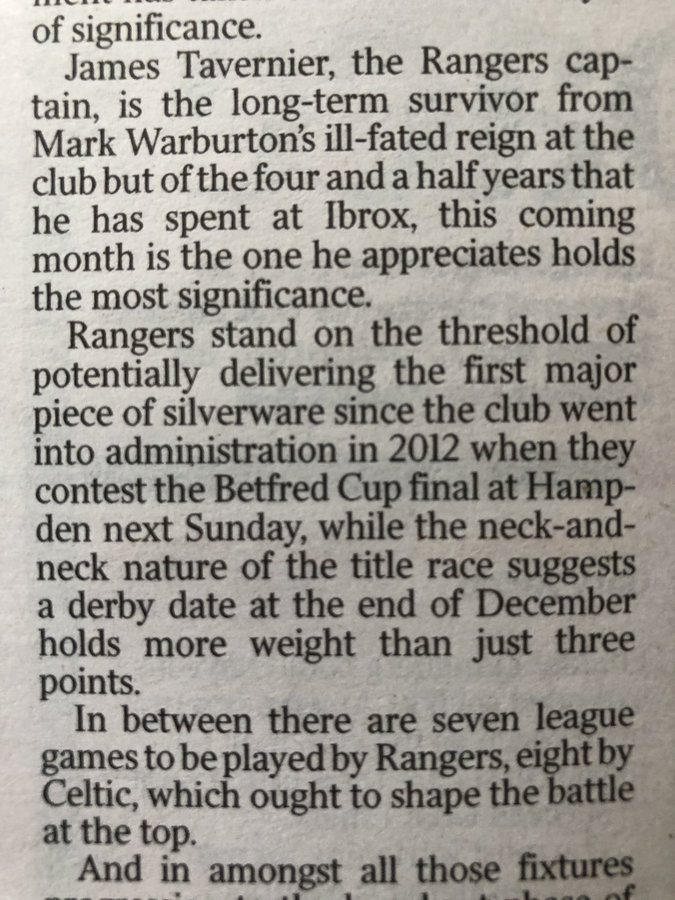 Administration ?
Contrast that to Celtic, where Jeremie Frimpong, an outstanding right back ,  is too small, Fraser Forster too tall, Scott Brown too old and Oddsone Edouard too injured to make an impact.
By the way, the pre match press conference today, for the Hamilton game tomorrow night at Celtic Park, should make it clear that all our injury doubts will be available for Sunday's game with "rangers ".
Morelos is a decent striker, who certainly knows where the goals are. Perhaps the hype is because throughout their history, and that of the previous entity, they haven't really had many top notch strikers to idolise.
None who have gone on to achieve much outside of the Scottish football bubble.
They've never had a Larsson, a Sutton, a Dembele or a Hartson to look up to.
And thats just recently.
Going back further , if you take away McCoist and Hateley, you are struggling to think of any that you would cast an envious eye at.
Well, apart from Marco Negri, but he didn't like them either.
So perhaps all this love, affection and hype poured on Morelos is down t that. They've finally got a goalscorer of their own, and they are merely telling us how much he means to them using financial terms.
The rest of their journeyman squad may believe what is written about them, and perhaps it even gives them confidence that perhaps their manager cannot instill by himself, Gerrard will have found out by now what it's like to manage players of far less ability than he himself had.
The media are giving him a hand, and he'll need it this week. Starting tomorrow , up at Pittodrie, where aberdeen will be anxious to make amends for a 5-0 drubbing at Ibrox last time out.
This is a big few days for the lovable Scouse rogue, two wins an he'll be immortalised at Ibrox, and even a defeat tomorrow to Aberdeen followed by the clubs first senior trophy and he'll get at least a statue.
He might even get away with a win in Aberdeen and a defeat at Hampden, but two defeats and he's toast.
The hordes will turn on him, which is what they normally do when things don't go their way.
In their own, tiny,  minds , they have already got the League Cup in the trophy room…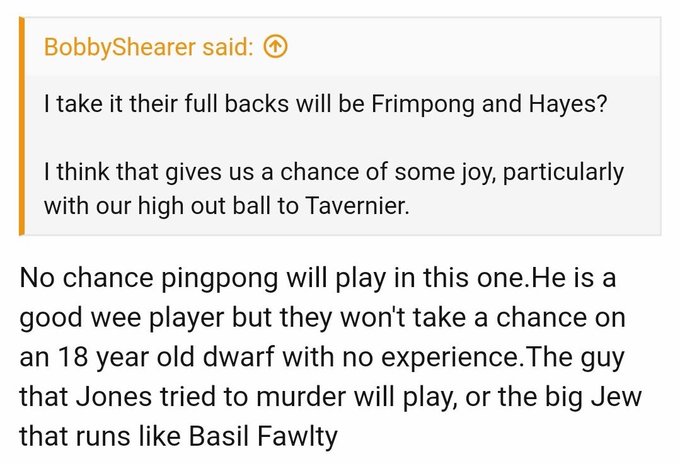 The "big Jew "…could he be referring to El Ahmed ? The Israeli muslim ?
Now we can see why the media are fully behind him. He needs them to help him, and they need him to sell their papers.
It's almost as though someone is controlling all of it….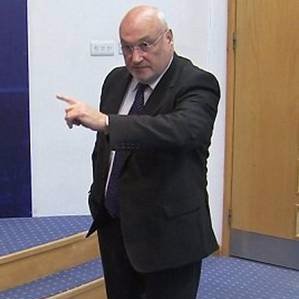 Our players will be continuously linked with moves south, stories which at least will have a smidgeon of credibility in that there are teams down south who are interested, as this list of club scouts at the recent Rennes game shows..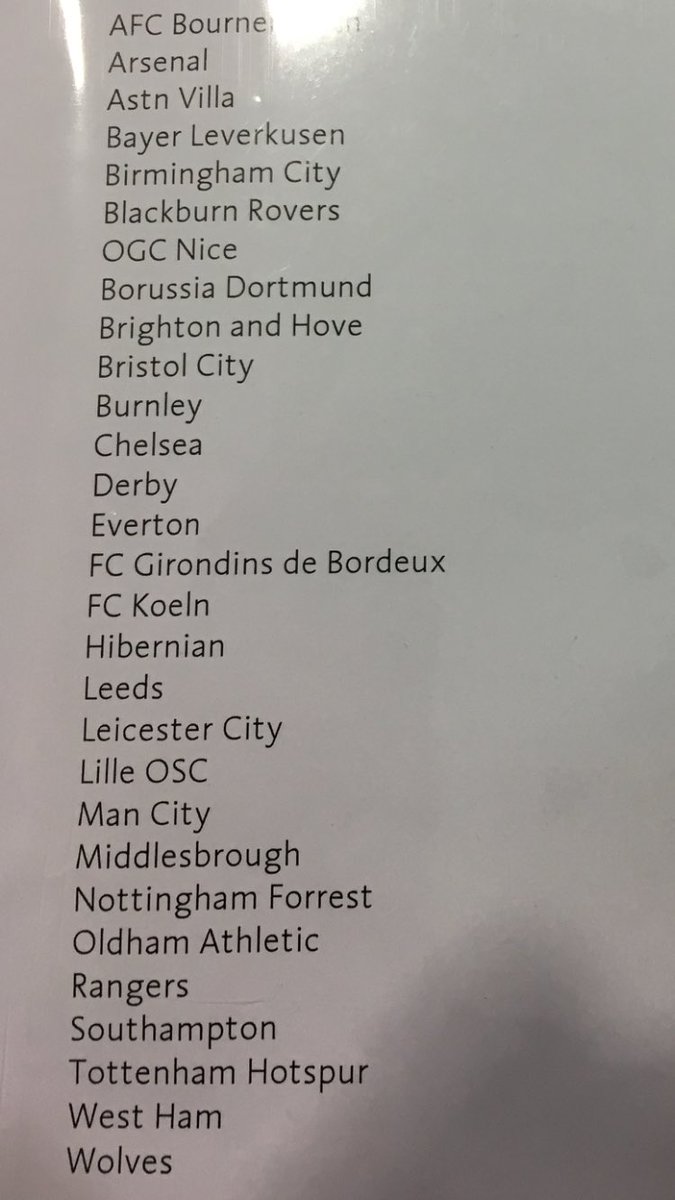 If we wanted to we could list the squad next to it, and concoct a story for any or all of Celtic's squad…southampton has a scout at the Rennes game keeping an eye on Olivier Ntcham, Oldham were after Frimpong and so on.
Thats how these things work.
The truth is, though, two defeats this week and the hordes will go into meltdown.
I wouldn't worry about them too much.
The difference on the ptich between Celtic and "rangers " is night and day.
Off the pitch its daylight and darkness.
Yesterday, we had this…
"I'm great at hide and seek they'll never find me out here", said billy. 
Today..