Starting today with yet another long away trip after a European tie, Celtic begin a very heavy month up in Dingwall,
It's going to be that kind of month where the squad gets fully utilised.
We've already seen Lennon tinker with the team against Rennes, but one could argue that that game didn't matter, although they all matter, especially where momentum and morale are concerned, and today, with "rangers " still gamely making a fist of things, there is room for complacency.
If thats the case, yokerbhoys argument for a highland goalfest, to be found elsewhere on the site, begins to make a lot of sense.
James Forrest, one of the more consistent performers this season, isn't flustered by the glut of games ahead.
"It is nine games in December but the momentum is good and we have got a strong squad and because all the boys are playing with confidence we don't mind the game coming thick and fast.
"It is exciting. We have a cup final to look forward to, a European game and obviously the league is so tight. But the boys are at it and we just need to keep going.
"It is a long trip on Saturday for the game on Sunday but we have come off the back of European nights with good performances a couple of days later before so I think we have the squad to cope with it.
"It is going to be a tough game on Sunday but are playing with a lot of confidence.
"We are winning games and the team is changing but the boys coming in are doing really well as well so that is really good for the squad with the amount of games we have got."
Manager Lennon tends to stick with the players he trusts, so the starting line up probably won't be all that much of a surprise, and with the League Cup final just seven days away, he'll be looking  to send out a message to opponents "rangers ".
Whilst it's fairly obvious the plucky newcomers are nowhere near the standard of Celtic, anything can happen in a one off game, especially as Willie Collum, not noted for his competence, will be the referee.
Back in October, he helped UEFA to justify their decision not to include Scottish referees on their list when he made an arse of a crucial penalty decision,,,as the Sunday Post explains…
Willie Collum has come under renewed fire in Italy for his howler in Roma's Europa League tie against Borussia Munchengladbach.
The Scottish referee infuriated the hosts when awarding a penalty for handball against them when Nico Elvedi's header clearly struck Chris Smalling – on loan from Manchester United – on the face.
It was a crucial moment as it presented the Bundesliga side with a late equaliser, and the tie ended 1-1.
"It is a scandal," said Roma legend Ruggero Rizzitelli, of the latest incident in the 40-year-old official's controversy-dogged career.
"What Collum did is incomprehensible – I was really amazed. How can you possibly be sure of something that didn't happen?
"It was total arrogance.
"The referee could easily have asked the opinion of his assistants, but instead chose to go on his own and, of course, got the decision wrong.
"It was a very serious mistake because it completely changes the situation of the group.
"Roma deserved the victory and with it would almost certainly be qualified. As it is, we don't know if they will be able to progress or not." 
The bit in bold highlights a particular problem with Collum, in that in his own mind he is the boss, and he views assistant referees as a needless interference.
He didn't get to referee a "rangers " game until May of this year after he sent off Daniel Candelais, then of "rangers ", last November after the Ibrox club complained about him.
Surely that fact means he is compromised, or at least open to a perception of being compromised?
Elsewhere, and Brendan Rodgers is apparently wanted by Arsenal to replace their recently departed manager.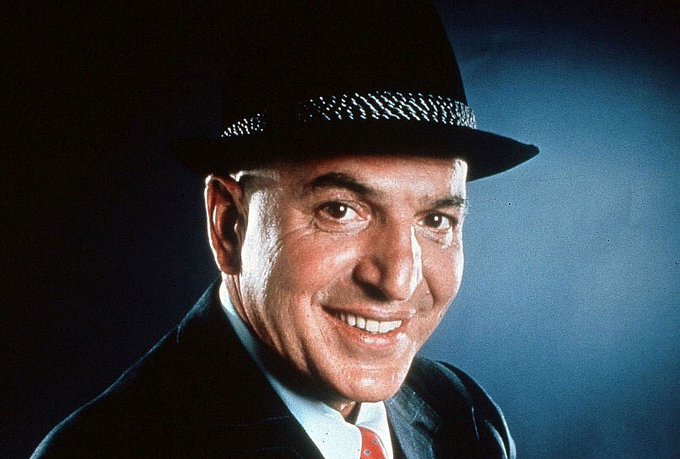 Eagle eyed readers will notice that isn't Brendan Rodgers, but Telly Savalas, who played tv cop Kojak in the seventies.
Are there no lengths that man will not go to to hide who he really is ?
After Peter Lawwell brazenly brushed off the Resolution 12 issue at last weeks AGM-don;t worry, its not over yet- fans at Celtic Park will notice that the Dominoes pizza stall is a little different from one of their usual outlets..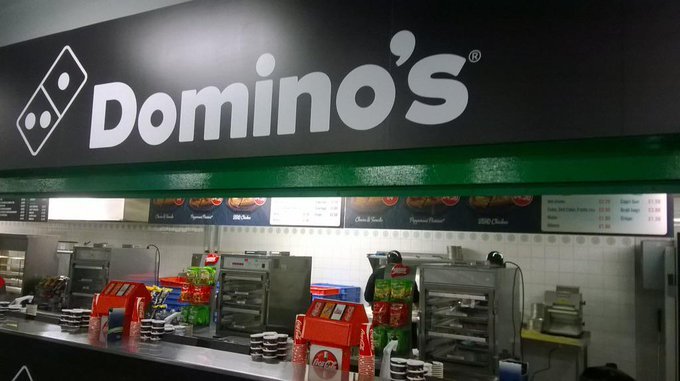 Perhaps I'm making too big a leap here, but the clubs refusal to allow them their usual red , white and blue logo hints at the old firm way of thinking again, as it recognises the new club and deems them important enough to tell a franchisee that they cannot use their own trademarks…
Thats kind of petty and small minded, but more worryingly, it's perpetuating the myth that we actually give a toss about them.
Mind you, I've just spotted the date on the tweet that featured this picture-December 2014, so I've no idea if its still there, but rather than cut this bit out, I'll keep going and say that if they havent changed it yet, then they are pandering to the old firm myth.
Speaking of Resolution 12, I'm going to put together another open letter to Lawwell, in which I hope to express the feelings of dismay I got when it was confirmed that he was just another chairman at just another club.
If there's anything you think I should mention, pop it into the replies.
Still on the subject of "rangers " and their support, they intend to turn their minds to political campaigning at Ibrox today..
As ever, their focus is on what they don;t like, instead of what they do.
It's the same with their songs, all of which have that theme running through them.
They don't like the SNP, for whatever reason, so they've adopted an "Anyone But The SNP line", which is too similar to the Anyone but Celtic mantra of the SFA and the media.
They're just not all there, are they ?
And it's people like Alison McConnell of the Evening times that are guilty of aiding and abetting them in their dismissal of reality…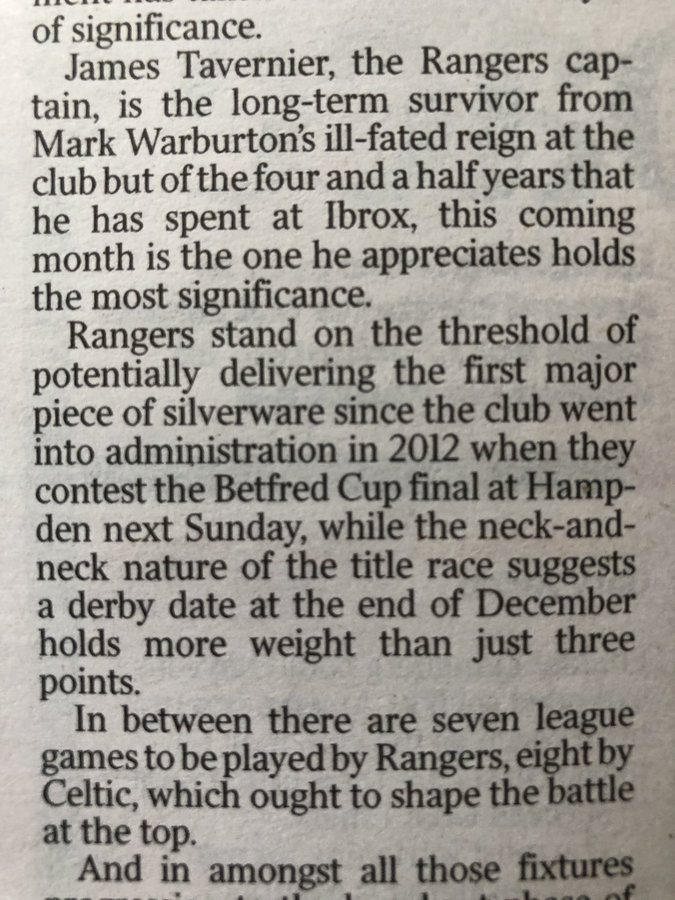 "since the club went into administration…", a line which hints that they have come out of it now, which of course they didn't.
Will the paper issue a correction ?
Of course not
Does the journalist in question give a toss ?
Of course, not, and anyway, she's not really a journalist or her professional pride would have stopped her from knowingly misleading her readers.
She's not the only one, however, as we all know.
There is another example of how the media misleads today from former Celt Davie Provan, who said in his column in the Sun..
anyone believing Gers could blank a £40m bid for Morelos should be locked up. 
You'll note the locking up he suggests is for anyone who thinks "rangers " would reject such a bid, and not for anyone who actually is daft enough to offer that.
The price has been steadily inflated over the last few weeks to £40m fior the services of the forward, and although he does score goals and would probably do very well in a good team, the discussion has shifted to whether or not his club would accept the bid, and not whether or not he is worth that sort of money.
The debate about his value, of course, would interfere with the Fat Controllers marketing strategy, as he desperately tries to sell the Colombian.
On Friday, we had this to consider…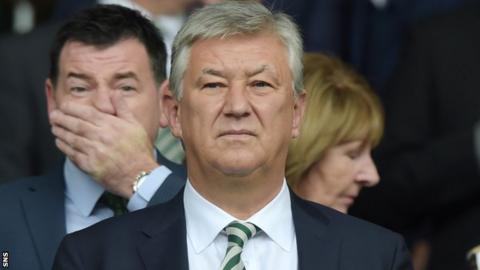 It was only on his third rendition of Roaming in the Gloaming that Tam remembered he'd won a ticket for the Directors' Box.
Today..