It's that time of year again.
The board get together, pat each other on the back for a job well done, then they seek our approval in order to boost their own egos, ach , you know the drill.
Maybe a joke or two at the expense of our friends over the river, and then they'll all vote for each other to carry on doing what they've been doing.
And most of us will fall for it.
After all, there's ten in a row to be won, and we're more than a club.
Right ?
Dave King announced today that he is stepping down as "rangers " chairman, which means he probably isn;t, although if he does, it clears the way for the sale of Morelas and the departure of Steven Gerrard.
The media and the "rangers " support-technically one and the same thing -have lauded the glib and shameless liar for all he has done for the club, which is actually not very much, and there have been calls for a statue to be erected in his memory.
Amongst other things…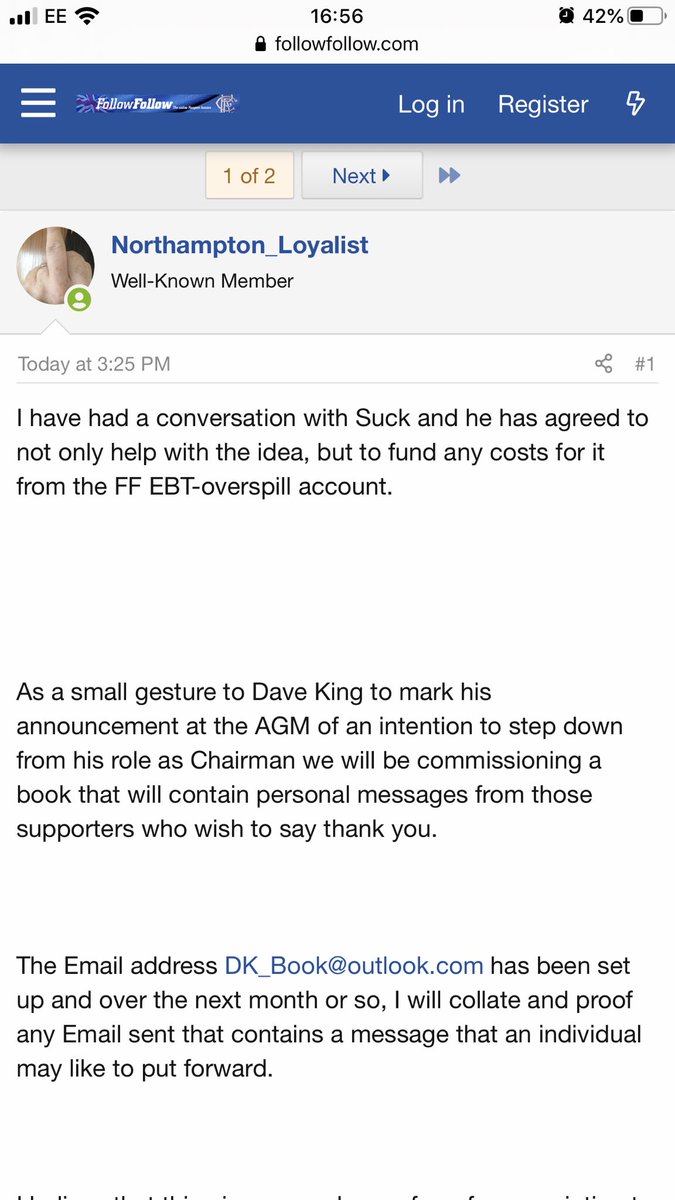 Maybe the problem is that Lawwell, Desmond and their disciples think that all football supporters are as dumb as that lot.
Perhaps Peter thinks that he, too, will be lauded when he is finally prised out of his office and dispatched to pastures anew.
If so, it shows a remarkable lack of judgement akin to when the captain of the Hindenburg airship told his passengers it was okay to smoke.
Resolution 12 is back on the agenda tomorrow.
It was also on their last year, and from Auldheid, here is a small reminder of what took place last year when the Res12 of 2013 was raised during the Q & A session from the floor.
It began:
Lets see if I have this right.
Fourteen months after instigating an investigation, the SFA are assuring Celtic shareholders via the club that something, but we don't know what, will be referred to CAS but we don't know why nor do we know when.
The assurances that something unclear will happen comes four months after that CAS referral decision was made and there still has been no referral.
It has been five months since June when the shareholders lawyer (at a cost of £2.5k on top of earlier bills amounting to £7.5k) put a series of questions along with supporting evidence to the SFA copied to Celtic to which no answers have as yet been given.
So the questions I have for The Celtic Board are:
1. Are Celtic actually bound by the SFA JPDT Decision to refer something to CAS and if so on what basis given that Andrea Traverso Head of UEFA Club Licensing in his letter of 8th June to Celtic shareholders said and I quote.
"It is not the general policy of UEFA to write directly to lawyers representing unidentified clients and if this is a matter a member club of the Scottish Football Association ( IE CELTIC ) wishes to take up with UEFA then the club should do so directly."
Further: can it be explained to shareholders here in the room and at large why Celtic are not asking UEFA CFCB to investigate given:
1. Fundamentally it is a breach of UEFA rules that is under investigation, which is a job for UEFA – and what Res12 requested.
And
2. UEFA's recent statement of 12 November ( 2018) (and again I quote)
"Should new information suggest that previously concluded cases have been abused, those cases may be capable of being re-opened as determined on a case-by-case basis."
In summary:
• Why have Celtic from the beginning chosen to eschew direct UEFA involvement?
• Why are they not now taking the new information into account in respect of that choice and reviewing it?
• Given the time it has taken the SFA to decide that CAS should be involved (for unclear reasons) are Celtic willing to wait an undetermined period until the SFA are able to progress the matter or will it be all over by ST Renewal time next April (2019)?
• Would it be possible for shareholders representatives to meet the SFA Compliance Officer and CEO before Christmas(2018) to ascertain progress, to be able to provide assurances based on clarity to those they represent?
• Can we have answers to those questions confirmed in writing please to send to signatories of Resolution 12?
That was then. This is now.
A year later the questions remain unanswered and it will be interesting to find out at the forthcoming AGM, where the proposal to take the matter to UEFA will be outvoted by larger shareholders, just how long Celtic are willing to give the SFA to finish the investigation job they began in September 2017.  
The SFA, remember, are guilty of…
They failed to oversee a fair and robust application process in March 2011.
They had failed to mount any sort of investigation despite being contacted by HMRC from 2006 onwards – they should have had a watching brief and requested regular updates from HMRC directly but didn't.
They failed to properly monitor that process between December 2010 and the end of March 2011 (remember how clubs were asked to provide pre application info in 2012 – well perhaps that happened in 2011 or if it didn't it was introduced for a reason).
They failed to monitor, update their records or make specific enquiries between 30th March 2011 and Mid May 2011 when the list of application grants was formally intimated to UEFA – and by which time there was widespread public rumour and speculation about the state of RFC's tax affairs together with specific legal documents which outlined that there was indeed a tax bill due.
They failed to grasp the situation between March 2011 and August 2011 when the Sheriff Officers were seen pitching up at Ibrox and had still made no enquiry.
They failed to monitor at all with Reagan telling Celtic that once the licence was granted (April 19th 2011 as I recall) all further monitoring and action was the province of UEFA – Not so as pointed out by UEFA themselves.
They failed to monitor through the June 30th and September 30th datelines with the damning e-mail from Keith Sharpe saying hopefully UEFA will be too busy to notice the deficiencies in the latest submissions.
They denied that there were any failures in their procedures and maintained that they had been audited by UEFA during the period when that was not so.
They claimed that not only was there nothing wrong with the grant but that there was nothing for them to report during the post grant period as it was not their responsibility – only later to change their view and say that they could now no longer report anything untoward because they were time barred from doing so. That is a wholly contradictory position.
Post the Craig Whyte Trial, they rejected a public call from Celtic and from the SPFL for there to be a full independent inquiry into all of the EBT years and all aspects of how they impacted on football Governance, and instead insisted on their own internal inquiry into the UEFA licence process for 2011/2012.
They wrote to every club in Scotland to say they were undertaking that investigation and later publicly announced that as a result they were formally bringing charges alleging breaches of both SFA and UEFA rules.
They appointed a judicial panel to hear those charges, determine whether they have been proven or not and then to hand out an appropriate punishment.
That panel have ruled that legally they and the SFA cannot bring, hear, determine and act on those charges and the football club concerned because apparently the SFA have decided and contracted to the effect that that they will not and cannot administer their normal Governmental and Judicial function (which would normally apply to any other club in Scotland and at any other time in the history of the SFA or UEFA) in relation to the acts concerned and the football club in question.
In other words, it has been judicially determined that the SFA cannot as a matter of law enforce its own rules or those of UEFA, and have signed away their entire right to oversee proper football Governance and the implementation of SFA and UEFA rules in this instance.
If that was something that was completely unknown and not realised by Stuart Reagan, Andrew MacKinlay and Tony McGlennan when they rejected Celtic's call for a full inquiry and instead opted for an internal inquiry which must end in a legal dead end – then that is professional incompetence on a monumental scale.
If the three SFA officers did realise that the SFA had formally signed away their entire legal function but still insisted on an inquiry and subsequent charges which they knew the SFA could not determine yet held out to all the other clubs in Scotland, to UEFA and to the footballing public, and indeed to all potential investors and stakeholders in Scottish Football that this was a bona fides genuine attempt a proper Governance despite knowing privately that process would reach a legal dead end, then that is potentially a criminal act designed to subvert the course of justice and a fraudulent misrepresentation of the true function of the SFA.
Further, subsequent SFA officials, assured the officers of Celtic Football Club that there was no reason why the SFA would not take the matter to CAS and in turn used the officials of Celtic Football Club to relay that message to us as shareholders in the knowledge and with the intention that we would rely on those assurances and would act accordingly. Those actions and those assurances should now be the subject of a wholly separate inquiry.
Since those assurances were made to Celtic officials, Solicitors acting on behalf of shareholders have written to the SFA on no less than three occasions requesting clarification on what the SFA is doing, whether or not the decision from the independent tribunal advising that the matter go to CAS will be implemented, and requesting a proposed timetable when this will happen. All such letters have been ignored or avoided by the SFA.
Subsequently, the current CEO of the SFA has stated that whether or not the matter should go to CAS will only determined prior to Christmas 2019 – which position is a complete volte face from what they told Celtic officials to tell us immediately after the 2018 panel hearing.
In short…
THE CONCLUSION TO ALL OF THIS CAN ONLY BE THAT THE SFA IS NOT FIT FOR PURPOSE AND THAT THE GOVERNANCE OF SCOTTISH FOOTBALL IS SO BAD, SO BROKEN AND SO FAR REMOVED FROM NORMAL JUDICIAL AND CORPORATE BUSINESS PRACTICE THAT IT MUST BE LOOKED AT BY AN INDPENDENT BODY IF THE MATTER IS NOT REFERRED TO CAS.
The Celtic board have recommended that shareholders vote the motion down. Effectively, we should ignore all of the above and just keep buying tickets and merchandise and forget all about it.
They haven't told us why, and tomorrow an explanation for this request must be forthcoming.
And it must be an honest one, although we can be certain it won't involve the words "Old firm " and "we need them or Scottish football will die"
Though that seems , on the face of it , to be the reason that the club have all but ignored the cheating and collusion surrounding the Resolution.
Is that how Peter wants to be remembered ?
There was a loss of revenue to the club as a result, and therefore the decision made could not have been in the best interests of the shareholders, which is a significant failure of duty by Lawwell.
Is that how he wants to be remembered ?
Above all, for me, at least, this publicly chanted mantra of Celtic being a stand alone club is complete bollocks. The Tory policy of saying one hing and doing another has infected the board, and therefore the club as well.
Then again, whilst a mans politics matter not a jot to me, so many tories on the board was always going to infect the club.
Lawwell is the public face and voice of the club, but he is operated from afar by Dermot Desmond, and it is not known if he will attend what may be a fiery meeting,
He pays Lawwell to take the flak, and Lawwell nobly stands in the line of fire.
This time around, he needs to do a little more than that.
We need to know if Celtic were a part of the stitch up that took place in Scottish football in the early years of this decade.
We need to know if the game has been rigged from the start.
No doubt there will be an excuse tomorrow, and it had better be good.
Though I doubt it.
The SFa are the bad guys here, and there has to be a reason that Celtic are letting them get away with their foul and unfair deeds.
It keeps coming back to more collusion and more corruption, so it must surely be time for the board to let us in on why they want to put an end to this matter without actually doing anything about it.
No more kicking the can down the road, a policy which may have served Dave King quite well with his supporters, but we are made of more intelligent stuff.
The club must demand answers from the SFA. They must demand another judicial review, and those conducting it must be entirely independent from the issue.
The SFA are currently investigating themselves. And they still haven't reported in.
That is preposterous.
Even more incredible, the club that was once known for its pride in itself has played along with them all the while, perhaps because of the money, or perhaps because the old firm never really went away when half of it died.
The clubs may well have decided that they all need the blue pound, but the supporters can do without it.
The future of the club is at stake tomorrow, it's reputation is on the line.
For those in charge this is the time to ask themselves how they want to be remembered.
Because so far, all they are leaving behind is a nasty taste in the mouth.
PS, a nearby DIY and Gardening supplier has asked me to tell you that he's doing pitchforks on a buy one get one free deal tomorrow….