It's fair to say that manager Neil Lennon has surprised a few of us with the way things have gone this season so far, and he might yet pull off his greatest achievement as a manager before the year is out.
Leigh Griffiths is now genuinely back in the running to wear the hoops again after a fairly traumatic period in his career.
The reserves beat Stenhousemuir 6-0 a couple of days ago, and the likeable rogue scored two of them.
There may be hope yet…
Celtic face Livingston at the weekend, and Griffiths may well have forced himself into a seat on the bench at the last chance saloon.
We wish him well..
As you might expect, the transfer speculation is cranking up , as it usually does during international breaks and in the run up to Christmas, and Stephane Diarra of Le Mans has been mentioned by French magaine L'Equipe as a potential Celt..
Diarra, who is valued at £450k (Transfermarkt), is 20 and has impressed many in France at such a tender age. He has been at Ligue 2 club Le Mans for only some months now – signing permanently this past summer. But before that, the midfielder was on loan at the club from Rennes last season.
ThisIs futbol gives the best summation…
This season, Diarra has played 13 times in Ligue 2 for Le Mans. He has found the back of the net twice so far, assisting once too. In the cup, he has played a total of three games and has scored once and has one assist to his name in that tournament.
During his loan spell last season, Diarra had impressed. He had helped the club earn promotion from the Championnat National (third division) to the second division. He played 31 times in the Championnat, scoring three times as well. In the play-offs for Ligue 1, he had assisted once in two games.
Originally from Abidjan but with French citizenship, Diarra is a right midfielder by trade. 
Diarra is a proper winger who is said to be able to play on both flanks. Perhaps, that is why Neil Lennon looks intent on signing the youngster. Bar the age factor, he seems to be a workhorse.
As things stand though, Celtic have three proper right-wingers in the side. One is James Forrest and another is 32-year-old Jonny Hayes, with Marian Shved also available (TransferMarkt).
But Hayes' contract at Celtic runs out at the end of the season and he has drawn links with the likes of Swansea City, Huddersfield Town and Cardiff City in the Championship. These links suggest that his future at Celtic isn't as secure as Lennon might want.
If Hayes does move on, Celtic will be left just one proper right-winger in Forrest and that isn't a good situation to be in. In that case, going for a cheap option in Diarra would be a very sensible move indeed. 
Whilst any time any real quality becomes available, Celtic should make an attempt to be involved, but one wonders of there can be too much of this, with plenty of players already at the club patiently working towards their own opportunities.
There isn't quite the same abundance of defenders in the development squad, so perhaps there is something in the story about an interest in Jarrad Brathwaite of Carlisle, especially given that former Celt Stephen Pressley was his manager down there until recently.
The player is 17, 6'4″ and at the very beginning of his career, having only made half a dozen starts so far for the Cumbrian side.
Of the two, it's certainly the more likely move to be completed in January.
Stories that Fraser Forster could be recalled to Southampton in January were more or less dismissed by the big man himself when he said..
I don't think there's a recall  so I think I'm here for the season from my side of things. I'm happy here and glad to be back here playing. 
We can perhaps now just get on with making him want to sign permanently at the end of the campaign, though it might mean one of those special contracts which provide for a benefit game or something as a loyalty bonus.
Speaking of Southampton, Mo Elyanoussi wo the player of the month award for October, which I'm fairly certain he will see as a massive turnaround on his career, and he's another that we should concentrate on making our own when the time comes.
There are claims that a price has been mentioned already, around £8-10m , which frankly sounds like guesswork, though if it's true there's a £5m release cause should his parent club be relegated, we should all hope for a south coast collapse in the new year.
Stuart Armstrong still homesick ?
Keiran Tierney appears to be.. from the Evening Standard..
You can take the footballer out of Scotland, but… you know the rest.
As another well-known saying goes: winter is coming. Parts of Britain endured the coldest night of autumn so far thanks to an Arctic blast.
A temperature of -9.9C was recorded overnight in Braemar, Aberdeenshire, while those waking up in London were met with closer to 4C on a bitter morning in the capital.
So, over at Arsenal's London Colney training base, it was red hats and gloves galore as Unai Emery put his squad through their paces.
All expect one man: Scotland's very own Kieran Tierney. It was a case as 'are you are' for the young defender as he trained in his summer gear. 
With four and a half years left on his loan deal, he clearly isn't succumbing to the temptation of being a soft southern shite just yet.
Anyone fancy a change of career ?
Head of Referee Operations
The Scottish FA is seeking to appoint a Head of Referee Operations to lead the Referee Operations department ensuring that the appropriate strategies, structures and standards are in place to meet the refereeing requirements of Scottish football and the UEFA Referee Convention.  Another key responsibility will be to provide a technical reference point on the Laws of the Game for the Scottish Football Association. 
Reporting to the Chief Operating Officer, and working closely with the leadership team, this role requires exceptional interpersonal skills and high levels of personal integrity. The ideal candidate will be an experienced and effective leader who has proven experience as a match official at Elite Level and a good knowledge of Scottish Football.  
If you think you have the necessary experience, skills and competencies for the role, and you wish to apply please send your completed application to HR@scottishfa.co.uk no later than Sunday 1st December 2019.
Please state the Reference No HR/138 in the subject field of your application email. If you have not been asked for interview by Monday 9th December 2019, please assume that your application will not be taken any further.
Please be aware that CVs will not be accepted. 
Note : CV in this instance stands for Catholic Virtues.
Whilst it may be that the position has already been filled, and the SFA are merely going through the motions here, we should all apply.
The main duties are listed as…you should read this..it's hilarious given the level of competency that exists at the SFA.. and I've sort of done my application here as well, to ask if you think there's anything I've missed..
To deliver an annual Referee Development Programme for all categories of referees,
including the provision of courses for elite referees, assistant referees, and developing
referees. 
No problem, They're all shite and should be sacked. Next …
 To develop and implement a strategy to recruit and retain a sufficient number of referees
to meet the requirements of Scottish football at all levels. 
Put an ad in the paper. Make sure it says that we're not as bent as we used to be when promoting referees.
 To develop and enhance the role of the referee in Scottish and international football
through the delivery of high quality technical instruction and resources to ensure
appropriate standards are maintained for all levels of the game 
Following that, I expect i'll have to cure cancer, bring about world peace and make Boris Johnson electable.
 To keep up to date with technological advances being proposed/utilised in refereeing and
recommend and evaluate their impact in Scotland as appropriate. 
And presumably explain them to the committee ?
 To develop and implement a strategy to meet the Referee Administration requirements of
Scottish football at all levels. 
An admission that the current policy isn't working. I'd suggest using merit as a means to evaluate and promote.
 To provide a comprehensive educational and instructional programme for referees from
grassroots to elite level, ensuring that all referee appointments for both the professional
and non-professional game are aligned with the development programme for Referees. 
They want someone to start all over…at least they want to make it appear they want someone to start all over.
 To oversee the content development and execution of the Introductory and Advanced
Referee Courses and the accompanying examinations. 
And presumably explain them to everyone,,
 To provide an annual Referee Observers course for educational and training purposes; to
monitor the quality of Observers' reports to ensure that a uniform standard is achieved.
 To provide regular reports and specialist advice to the Referee Committee on all aspects
of the continuous development of Referees. 
 To use personal expertise on the Laws of the Game as a technical reference point for the
Scottish FA, and to be its representative on the Sub-Committee of the International FA
Board. 
And presumably explain them to everyone..
 To promote Scottish refereeing by developing and maintaining relations with FIFA, UEFA
and other National Associations. 
 To promote and support the image of Scottish Referees by developing and delivering
positive relationships with external bodies, affiliated associations and the media 
On the face of it, it looks like they might be open to change.
Maybe someone from England or the continent..
In reality, it'll be Thomson, Dallas or some other career SFA man who hasn't got a fucking clue, but knows how to shake hands the right way with the right people.
On now to the wrong people, as we introduce a sort of Agony aunt section to the Diary. Well, I think having this lass as an Aunt would be agony…
I'm not sure where this particular property is, but my guess is maybe late seventeenth century…
By the way, if the Irish cabbage smelling liberally drinking tattooed tall Celt is reading this, I'm in hull if you fancy a pint.
We had a caption competition on tuesday…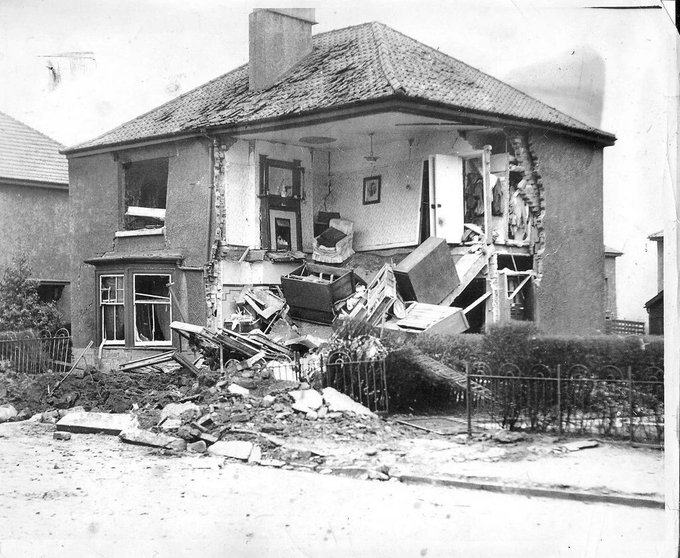 Our Billy came in and told his Da he wanted to ho to school with Sean and Grace. That was all it took. 
Today..