On and off the pitch…
Tensions erupted in Rome last night as two Celtic supporters were stabbed by Lazio supporters who attacked a couple of bars and bravely ran away.
This will put the local law enforcement on high alert, so , again, those of you over there keep the heid.
One has to admire the restraint of those in those circumstances, especially with the Scottish media hell bent on finding , and some would argue, stirring up trouble after their claims that Celtic fans would be attacked not only by locals but would be strictly supervised by police.
The police kind of quashed that story…
One Celtic fan couldn't help himself, however, and paraded his colours, taunting the locals with a great big grin on his face,  in the city despite a heavy security presence..
No wonder those across our own city are always having a go at him.
The man's a troublemaker.
The Sun reported that "armed militia " have been drafted in to protect Celtic fans, in a last ditch attempt to salvage any credibility about the narrative that it's all down to a banner at the first game, and forgetting completely that part of the ground tonight is closed to Lazio fans on account of previous bad behaviour, and they have said they would be having a moan about it.
More than 1500 cops will be deployed in the city today – led by the militarised police unit Guardia di Finanza.
It comes after we told how the feared footie mob want revenge for taunts by Hoops supporters at Parkhead a fortnight ago.
They included a banner showing Italy's fascist leader Benito Mussolini hanging upside-down after his 1945 execution — with the message: "Follow your leader."
The Guardia di Finanza – who usually patrol Italy's roads, railways and rivers – will be supported by officers from the State Police and Rome city cops.
Thousands of Celtic fans will be bussed to and from the Stadium tonight – under police guard – amid fears of attacks from Lazio thugs.
Most European cities have armed police at football matches, and it has even been noticed in Britain, but they tend to do it a little less openly and involve less police as most constables are still unsure which bit of the gun to point away from themselves.
Still, it could be worse, and if one man gets his way, the repercussions could be dire..
Surely Amnesty International would be all over this is supporters were subjected to incarceration in these dreadful surroundings ?
Be safe, guys, and if the worse comes to the worst, make sure there's plenty of feed and water available.
To the game itself, and Celtic have travelled to rome without Bolingoli Boli, which in a normal ordered world should allow Greg Taylor to make his European debut at left back.
However, we hear that when Calum MacGregor expressed his desire to get a book called Homegrown Hero Too (See what I did there ? ) by signing a five year deal with the club, this was put into doubt when he demanded that the manager played him at left back from now on as he doesn't feel he's done himself justice there in the past.
Lennon unhappily noticed that the contract was already signed so there's nothing he can do about it.
By the way, if MacGregor has desires to have a book written about his time at Celtic, I'll do it.
It'll be a damn sight more interesting than the usual guff produced by the marketing department, and a simple "this is all a lot of made up pish " disclaimer somewhere at the back should keep the lawyers..and probably the police…away.
Fraser Forster should continue in goal, which will be alright as long as he doesn;t have to dwal woth any one on ones..or crosses.
Elhamed will take the right back slot with Chris Jullien and Kris ajer waving his arms around next to him in an attempt to draw the fire of the police away from the fans.
Taylor will be left back. I was only kidding about MacGregor, he'll take his place alongside Scott Brown with Ryan Christie -aye, copper, try and shoot that guy while he runs around like a dog chasing a ball on a beach- flanked by Mo elyanoussi and James Forrest, who will be told to run straight into the penalty area and fall over.
By me, mostly, but thats when he is at his most dangerous, and with Oddsone Edoard lurking near him, thats how Celtic will score, either a penalty/set piece, or an Edouard finish from a Forrest pass.
Don;t even know why I bother watching it…..
Actually, we'll do well to come away with any kind of result, and Lennon admits it will take a huge effort of concentration to keep the lid on a Lazio side who are much better than any of the other two in the group.
"It's the stiffest test of the group, there's no question of that. And it's a great challenge for the players.
"We're going to bring a big crowd out with us which is great. These are the games we want. We relish it and I think the players are excited about it and with the form we're in we go into it with a certain amount of confidence as well.
"I don't think that we can be as aggressive early on, as we usually like to press. It's something we'll think about and adapt as we go through the game.
"But we come here trying to be positive and to get a positive result.
"We know how dangerous Lazio are. They're in good form, really good form now in Serie A. I don't know how seriously they will take this game but I imagine they will be pretty strong and want to get back into the group.
"We're in Italy and our record here, as people keep reminding me, isn't great. But records are there to be changed and to be broken. We are in good form, although we know it's going to be a big ask.
"I don't think the lads will be fazed by it. We've good experience. We have international players, we have players who play Champions League and who have played at a high level and there's a good blend of youth and experience there.
"But we know it's a real quality side who are on form. We turned them over in Glasgow, so they will maybe want to right that. We will be ready. I think the players have prepared well for this one.
"I just hope we will be strong. We have had a lot of nice things said about us over the last few weeks from different parts of the football world, but it's important that we maintain our standards and don't get carried away."
He seems relaxed, and hopefully the players won't be peturbed by the smaller than usual crowd at such a massive venue.
Then again, there'll be quite a few of our own in there to cheer them on.
Like most domestic away games, really.
Elsewhere, and Brendan Rodgers has been trying to rewrite history again…
"The very first week I was there I was told that there was interest from Arsenal for around about 10 million quid.
"Peter Lawwell was very clear that this was an opportunity that was there for Kieran. But obviously we didn't want the player to go and it was my job to try to convince him to stay.
"You have to be transparent with players in a situation like that so I just said, 'Listen, we could have a great cycle here. I really want to develop you and make you a better player'.
"I think very quickly he enjoyed the training, he enjoyed the work and he enjoyed the culture we were trying to create. Thankfully he decided he was going to commit to another deal which was absolutely great news for us all.
"He was a big talent and we wanted to hang on to our best talents.
"So he stayed and he gave everything to Celtic, increased his market value and then ended up moving there for the price that he did."
Hang on…
"You have to be transparent "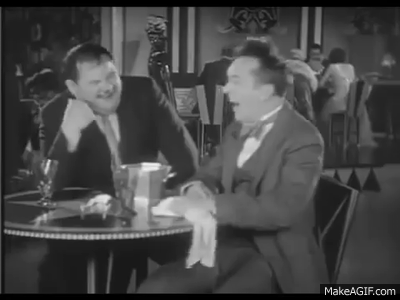 Let's just say that a number of people have stated that their recollection of events during Rodger's tenure are significantly at variance with Rodger's somewhat novel and refreshing interpretations.
Yesterday, we had this..