Celtic are but three games away from a tenth successive domestic trophy, and the next one is tonight, at home to Partick Thistle, and there must be no let up in the momentum.
Partick have removed Gary Cladwell and his unfeasibly large head from the dugout making way for Ian McCall, formerly of Ayr United, who says he wants to put the "red and yellow " back into the club.
We hear he's also looking for a speechwriter.
"It's a club that is very dear to me," 
"It's one that is geared for success and the Premiership. I'm not talking about that right now, in the short term it's just to win football matches.
"But it's a very special club and it's been through a lot in the last couple of years with legends dying and poor results on the pitch at times.
"We are here to put a bit of red and yellow back into Partick Thistle."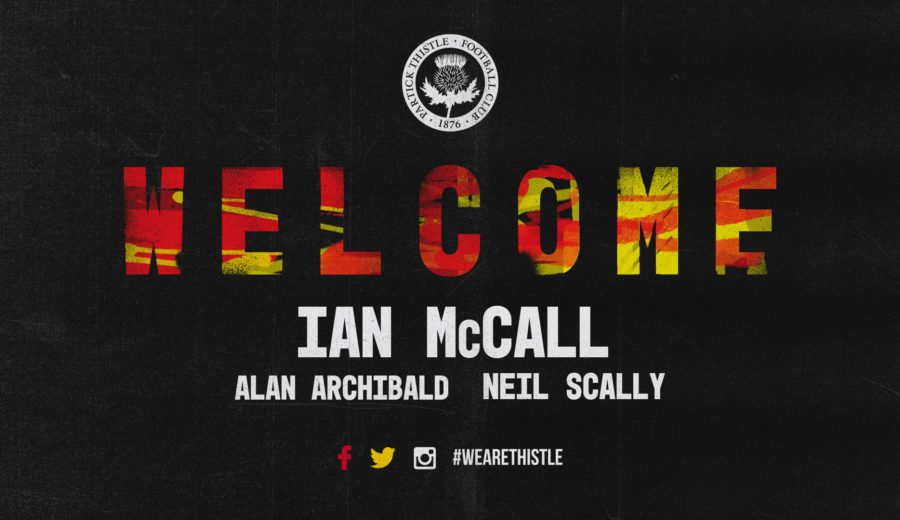 There is also a bit of a kerfuffle behind the scenes..
A Partick Thistle fans group – backed by EuroMillions winner Colin Weir – says it has made an offer to take control of the Championship club.
Thistle For Ever (TfE) proposes to buy the south terrace area and main stand from Firhill Developments and run the Glasgow club "for the community".
Weir withdrew his support in August citing "uncertainties" about a mooted takeover by a foreign consortium.
However, he would fund TfE's purchase "without conditions
Weir, who estimates he has invested around £2.5m of his £161m lottery win to date, would play no part in the running of the club but would resume his funding of the Thistle Weir Youth Academy.
He had previously set aside £6m for a new training ground.
TfE was set up earlier this month after it emerged Thistle were in "active dialogue" with foreign investors who have stakes in French club Nice and English Championship outfit Barnsley.
The fans group's announcement was followed shortly by a statement from the Partick Thistle Football Club Trust stating that it did not believe the foreign consortium, led by Paul Conway, "would be in best interests of the long-term future of PTFC".
Partick are currently bottom of the Championship, or the first division as it was called before Neil Doncaster imaginatively renamed all the leagues after their English counterparts, with just two points from their opening six matches.
Celtic, of course, have maximum points from their opening six, and based on that alone must be clear favourites.
Referee Steven MacLean will have to be at his most staunch to have any bearing on the result, and Celtic should be able to afford the luxury of resting a few players and still progress to the semi finals.
Once more, we defer to Yokerbhoy for a pre match summary..
Thistle have always been a friendly fun team for me, always good for a laugh but now they find themselves lying bottom of the Championship table after a disastrous fiasco (0-3) at home to Dunfermline last weekend. It's a team that's been on the slide for 2-3 seasons tbh.
There's decent highlights on that game available on YouTube (Pars TV) so I had a ganders and wow, that's one fked up leaky defence they have at the moment.
They didn't even look interested.
Ex-Celtic youth goalie Scott Fox will have to get his shit together soon as well. A serious downgrade in their strike force has been to introduce old fave Kenny Miller as a replacement for the equally well-known Scott McDonald. Jozo won't be around to stop our 39-year-old bean-headed friend from running amok but I wouln't worry too much.
Kenny tends to bring the kiss of death to the clubs he plays for, last season with Dundee and now this. Livingston dodged a bullet and improved out of recognition after giving yer man the boot as player-manager after only a couple of games at the beginning of last season.
Anyway, enough of that.
After sacking Caldwell and I believe rightly so, the Jags could find a new lease of life as the experienced Ian McCall takes over after working wonders for Ayr Utd, taking them to joint top of the league. Unquestionably a skilled man-manager, he has a knack of getting modest clubs to punch above their weight so I expect him to turn things around for them, which would be nice as I wouldn't like to see the Jags get relegated yet again. They just need to string 2 or 3 wins together and the landscape changes. I don't believe they should cause us too much grief tomorrow evening though.
It's a tightrope Spud, it's a fkn tightrope.
Does Lenny completely reshuffle giving a break to those who need it or does he go with a very strong side? It is a quarter final after all. As far as I know Greg Taylor is cup-tied for this one while newly recruited development prospects O'Connor, Frimpong, Afolabi and Connell are all likely to feature later today in the Reserve Cup against Morton.
A pity as I'd have liked to have seen all 4 in the squad for tomorrow. You never know, one or two of them might still make it. The good news is that Jullien's hamstring issue looks to have cleared up already as the big man insists that he's fine. Bauer, on the other hand, took a knock and might not be risked. Although the Thistle players could show a reaction to impress the new boss and try to put the Dunfermline debacle behind them, I fully expect the bhoys to rattle in a handful of goals. Predicting our starting XI is anyone's guess so here goes:
Gordon
Elhamed Ajer Jullien Bolingoli
Ntcham Rogic Hayes
Elyounoussi Griffiths Bayo
4-0 Celts COYBIG  
There may yet be a place for Frimpong or Connell, as neither featured in last nights 4-2 Reserve cup win over Morton..
CELTIC: Hazard, O'Connor, Paterson, Church, McKay, Coffey, Harper, Robertson, Afolabi (McGrath 89), Burt (Dembele 63), Oko-Flex.
Subs: Oluwayemi, McRobb, Moffat, Mazis 
Many were surprised when the manager didn't make many changes against Kilmarnock, and perhaps there are one or two who suffered knocks or signs of fatigue who will be rested tonight, but the dilemma for the manager is that this is still a trophy, and the run of winning them shouldn't end because someone phoned in with a sore foot.
Complacency is the enemy, and it must be defeated.
There are all sorts of stories flying around about who will be rested, and Lennon has said he will start Craig Gordon, who is clearly his favoured number two number one.
There will be no Bauer, he's injured and won;t be risked, and no Griffiths, who may well have to buy a half season book if he wants to watch any nine in a row celebrations.
Brown, Christie, Forrest, MacGregor and Boli are also apparently getting a night off, which might mean one or two of us get a little jittery, but surely there is enough quality left to secure a semi final spot ?
If you're going to the game, perhaps take your boots with you.
Just in case.
On paper, it's simply no contest, but as Dunfermline showed in an earlier round, that can have no bearing on the actual match.
Especially if players are unfamiliar with each other..
Still, we're due a second 7-0 of the season any time now, and tonight is as good a time as any.
Elsewhere, and the debate over who is the top striker in Scotland continues in the minds of our elite sports reporters.
To settle it, the Sun thought for some reason they should ask Charlie Adam, and he declared..
 Alfredo Morelos is better than Odsonne Edouard. 
Well, thats that then.
Charlie Nicholas, one time darling of the Celtic support and now gluttonous soup slurper, said that Oddsone Edouard is better, bt it really annoys him how he celebrates his goals..to which Edouard replied..
I celebrate my goals how I want..if you don't like it. That's not my problem 
As long as he keeps doing what he's doing, I don't care if the Frenchman so much as smiles when he scores.
Football has altered from the days when players played for the jersey, and the obscene wages on offer have taken their toll on players, turning some of them into right little bastards, and perhaps this, from Warrenpoint FC, should be posted at all Academy training grounds to try and instill a wee bit of humility into some of them, before it's too late..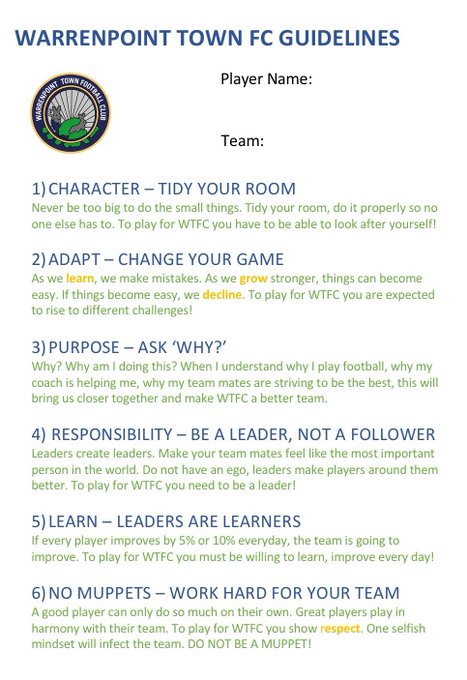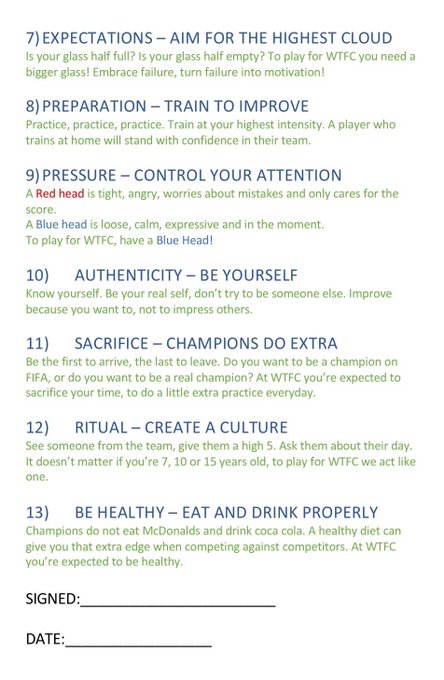 Sounds like common sense to me, especially the bit about not being a muppet.
On Monday, we had this..