Celtic continue their European campaign tonight with game number nine of the season. Nine. In September.
No wonder Lennon needs a big squad.
Though the papers, somewhat predictably, are out to help find another home for some of them.
When will they realise that we can see right through them ?
The Express, a newspaper in the loosest possible sense of the word, have singled out Calum MacGregor for a winter exit, although everyone knows the only person going anywhere in January thus far will be Leigh Griffiths, who is in one of his moods again.
Callum McGregor tipped for Celtic transfer exit – 'He would fancy coming down south'
Callum McGregor has been tipped to leave Celtic and make the move to a Premier League club.
….he would
….has been tipped
Perhaps the evidence is in the article ?
The 26-year-old has established himself as an important player for Celtic and the club have already found themselves having to rebuff approaches for him during the summer.
However, former Scotland right-back Alan Hutton is surprised his compatriot has still not made the move to south and join a Premier League club.
Leicester City had tried to get McGregor to make the switch the King Power Stadium during the last transfer window but Celtic refused to sell the midfielder to their former boss Brendan Rodgers.
 The Foxes had an approach in July rejected and then waited until transfer deadline day to make another attempt, but that was also turned down. 
Oh. It's Alan Hutton.
"He's one that really excites me," 
"Even with Scotland I enjoy watching him play, he's so easy on the eye. 
He's one of the talented boys that's come out of Scotland, so I'm a bit surprised he's not went down south.
"I'm sure there will be teams looking at him so I think possibly, in the future, he would fancy coming down south and having a go at it." 
Er, nope.
So let's restructure that headline.
Footballer Thinks Another Footballer Might Fancy A Move If Anyone Wants Him.
Then again, the media have long since abandoned factual content, even at base level.
In this picture, both claims are wrong.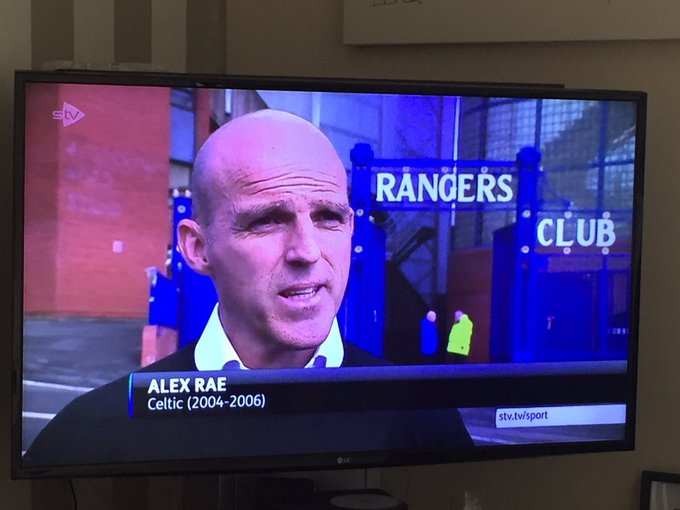 With Alex Rae in mind, and I'm sure he'll be interested in this tweet, the Rangers club referred to on the gate got a little bit of good news….
Now isn't this interesting? HMRC have withdrawn all of their claim re the Big Tax Case in relation to interest & penalties (curious) and there has been mediation re The Wavetower claim with discussions "ongoing". I said ages ago that Craig Whyte had never gone away and he hasn't!
It appears they were excessive, and perhaps something could have been done to save them, though I'm not sure how it works.
Anyway, could Craig whyte still be involved ? One would hope so, as Christmas approaches this pantomime could do with livening up a bit before it becomes stale.
Anyhoo, I digress.
Rennes are Celtic's opponents tonight, which means that anyone who paid any attention to the pre season friendly will know roughly what we're up against.
Which rules me out, so let's see what the elite sports section of the Scottish media thinks…
Kheredine Iddesane at the BBC seems to know his stuff…
To beat Paris Saint-Germain once – Neymar, Mbappe, Cavani et al – is good enough and to do so in the French Cup final is all the more commendable.
To beat them twice within a few months is surely more than coincidence. Rennes are no flash in the pan. They have been steadily improving over the past couple of years and, even though they've sold a few of their top players since lifting the national cup for only the third time, there is still plenty of talent left in Julien Stephan's side to worry Celtic. 
So they won the cup, and sold some of their top guys ?
This, after all, is the club who very nearly reached the quarter-finals of last season's Europa League after a 3-1 home victory over Arsenal. So there's plenty for Celtic manager Neil Lennon to think about. These are just a few of the players he'll be working out how to handle. 
but have sold some of their top guys since then, right ?
Clement Grenier: The 28-year-old French playmaker is the man on whom Rennes rely creatively. Much of their good work either starts with him or flows through him. He made his name at Lyon, and also had a loan spell at Roma, and, if Celtic keep him quiet, they could put a real spanner in the works at Roazhon Park.
Eduardo Camavinga: Another key element in the Rennes midfield is the 16-year-old from Angola. He is already being tipped as the next Kylian Mbappe, not because he's a goalscoring sensation – that's not his game – but because he has maturity way beyond his years. Just ask PSG. Camavinga put his stamp all over them in last month's 2-1 win at the Roazhon with a display that provided an assist for the winning goal and had European scouts frothing at the mouth. 
Frothing at the mouth ? With anger ?
Raphinha: Rennes' big-money summer recruit from Sporting Lisbon, the Brazilian winger, who brings goals as well as pace to the team, is a bit of an unknown quantity having only made one appearance so far for his new employers. How good do they think he is? They paid a reported £18.9m club record fee to capture the 22-year-old and Celtic will be hoping he doesn't start repaying the investment immediately. 
Star player….who is an "unknown quantity "
Edouard Mendy: The 27-year-old Senegal goalkeeper joined Rennes last month following a successful three-year spell at Reims. Indeed, his 14 clean sheets last season were a big factor in his old side's promotion to Ligue 1. They won the second tier with a 15-point gap and his fine club form helped him become Aliou Cisse's number one at the Africa Cup of Nations. Ominously for Celtic, he has kept a clean sheet in two of his three appearances for Rennes. 
Three appearances.
Of the players listed, the writer notes one is an unknown quantity, another annoys scouts and the goalie is only on nodding terms with the defence.
A bit gloomy, so let's ask former player Charlie Nicholas what he thinks, maybe he'll cheer us up..
Rennes have started very well in Ligue 1. I am hoping that M'Baye Niang will not be playing. He is lightning quick, almost a lesser version of Pierre-Emerick Aubameyang. These guys can play and move, and that is what Celtic struggle against.
Celtic will be good on the counter-attack, but their reputation is always the same. They get scared when they travel away from home. They don't know where to pitch their defence and whether to play a squeezing game or not. They will have technically gifted players and pace out wide, where they will look to exploit. Celtic still have defensive injuries and will not threaten here.
CHARLIE PREDICTS: 2-1 ()  
Celtic get scared when they travel away from home ? So far this season, it's three wins and a draw on the continent.
And a contender for the " what the fuck is he on about ? award "  with this line…
They don't know where to pitch their defence and whether to play a squeezing game or not. They will have technically gifted players and pace out wide, where they will look to exploit. 
I genuinely don't know who "they " are. He uses the same plural for both teams without determining which one is which.
I think.
You get the gist, anyway.
However, I'd prefer to think that recent performances at a hostile-is there any other type- Ibrox and prior to that in Stockholm have shown the team is far more mature abroad than it's given credit for, and I'd be surprised if that form doesn't carry over.
And Oddsone Edoaurd has given his opinion, which shows exactly how mature this group of players is becoming…
"I know the team well because I watch the Ligue 1 regularly. I know it's going to be a difficult game so it's about us going there and trying to get a result."
A win tonight would send out a message from the players to the support-we're the only ones who matter-that they are serious about competing in the higher levels  of Europe again,- and that we might just have to strap ourselves in for a shot on this rollercoaster, which is maybe a wee bit smaller than the other one but still capable of getting the juices flowing.
I'll be happy with either a win or a draw. As long as we turn Celtic Park back into a place other teams dread playing at , instead of a place they have on their bucket lists, that would set down a marker for continued participation after Christmas, which will be one of the three targets set by Lennon before jetting off to Dubai for the break.
Over at Ibrox, "rangers " face Feyenoord in their opener, and it will be an emotional night following the news of Fernando Ricksen, who died yesterday.
To all
fans. If Feyenoord fans start singing "you never walk alone", please understand it will be for Fernando Ricksen and not to bash your club. It is our way to tribute him. Please retweet to avoid a misunderstanding. #ranfey #Rangers #Feyenoord
it's certain they'll show more respect than the Record, who typified the depths the media will go to to get their stories out there first.
It's all about being first these days. And nothing else matters.
Yesterday, we had this..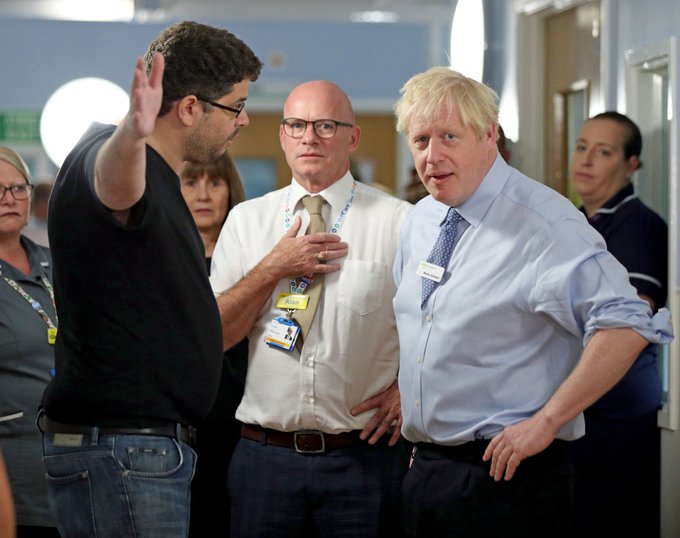 Oh, before I forget, have a look at the strikers at Sheffield United and see if you can guess which one is on our radar…