Well.
Who'd have thought it ?
Neil Lennon has revealed the club did try to bring in Victor Wanyama on loan after all…
"There was interest but it never got off the ground. 
"Could we look at it again in January? We'll have to wait and see.
"We might not want to with the balance of the squad now, as well as the affordability." 
This was revealed in the Sun newspaper, but won't come as a surprise to regular Diary readers, who are well aware not only of the attempt to bring in Wanyama, but why it never got off the ground… ( diary, sept 3)
One other who didn't leave was Scott Sinclair, which meant his wages couldn't be used to pay the £40k or so a week it would have cost to borrow Victor Wanyama for twelve months, so despite all the activity yesterday, having been talking to Wanyama about a move north for three weeks, you can probably understand why Neil Lennon will be feeling a little deflated this morning.
Tottenham wanted Celtic to pay over half of his wage, which in some eyes at the club, didn't represent good value.
Sometimes when we make things up, we're quite close to the mark.
At least when we do, we like to think it's of interest to those who take time out to read this page, and we ony wish we had access to stories such as those that end up being reported in the mainstream papers.
Stories such as the one where a player went out for a meal with his girlfriend..
Celtic star Ryan Christie posts pic of hot WAG as they dine out after win
Christie toasted Hamilton victory with a glass of red wine 
Riveting stuff, which no doubt will shift a few copies of the Daily Star.
Fortunately, the Star has a style which means you only have to read the headline to get the content of an article…
Celtic legend Kris Commons reveals what Scott Brown told him about Odsonne Edouard
Celtic striker Odsonne Edouard will be better than ex-Hoops man Moussa Dembele 
A couple of hundred words later, and you learn that Scott Brown told Kris Commons that Oddsone Edouard will be better than Moussa Dembele, something that most Celtic supporters were already aware of, well, at least more than optimistic about.
Over at the Sun, Hatem Elhamed has made a surprise revelation…
UP AND HATEM 
Elhamed reckons Celtic can go far in Europa League – and is ready to play in any position to help achieve that.
Well, as long as its in defence. He told the paper..
"I also played 45 minutes at left-back against Slovenia, as well as playing in the middle. So I feel I'm capable of playing anywhere in defence 
"It doesn't matter to me whether it is right-back, left-back or central defence. I'm confident I can make the right decisions regardless of what position I play in.
"I felt I did well for the national team and it has been a good start so far for Celtic. I am happy to switch positions if required.
"The derby was a great experience for me. I played two different positions and I want to take the confidence into Thursday.
"The atmosphere was tough but I feel I adapted well. That game with Rangers was one of the toughest and biggest of my career." 
Outwith the mainstream media, Alan Hutton has been speaking to Football Insider about Fraser Forster..
A player that's coming and knowing everything about the club – this is what I'm talking about," Hutton told Football Insider. "He knows everything – he's played in Old Firm games, he knows about European nights and stuff and what the fans are like.
"I expect him to really be dominant, to be honest with you. He was an amazing keeper for them in previous years, he's went down South and obviously decided he needs more game time and come back up to somewhere he knows.
"I really expect him to do well." 
Ah, good. That's eased any worries I might have had.
The point here is that there is a lack of news, merely opinion, said Ralph, giving his opinion.
This could be for a number of reasons, though I'm leaning towards the idea that quietly, and without any fuss, the club has tightened up a wee bit on media relations, and there is very little coming out for them to write about.
Or, of course, they could just be lazy hacks who can't be arsed trying to get any stories.
Or both.
One interesting snippet, though not in itself exactly a revelation, comes from the Sun..
NEW DEAL IS NIR 
Nir Bitton looks set to be offered new deal at Celtic with Lennon planning talks.
NIR BITTON looks set to be offered a new deal to stay at Celtic.
The Israeli international is out of contract at the end of the season. 
Whether you agree or disagree with Biton getting a new deal is irrelevant, what's important here is that Lennon, not unlike Rodgers before him, is wasting little time in getting the players he wants to keep new deals, which will keep them happy and give him an indication of who really wants to hang around for the ten.
Expect improved deals for Edoaurd, Forrest. MacGregor  and Ajer.
Lennon is also putting his own team together off the field, with former player Darren O'Dea landung a coaching role, which was confirmed yesterday by the player..
"It was an extremely tough decision to leave Motherwell as I have loved every minute of my short time at Fir Park
"However, this was a big opportunity that presented itself unexpectedly and I felt I had to take the job. 
and by his former club, Motherwell.. although somewhat huffily…
Darren O'Dea has left Motherwell to take up a coaching role with another Scottish Premiership side. 
It looks like the manager has a plan, and he's now putting it into action.
And so far, it's working.
Saturday in Glasgow saw a protest by the Scottish Protestants Against Discrimination, after the council told them they weren't allowed to march past chapels and spit at priests any more, a significant part of their cultural heritage.
Suddenly, the freedom and enlightenment of the 21st century appeals to them.
I suppose it's good that they've caught up with the rest of us where civil rights are concerned, although it's clear they don't understand that they already have them, like the rest of us..
Unless they just got all confused and have decided to become civil, which would be a refreshing change.
It's odd that they have only just noticed a lack of civil rights for their religion, after going around for years denying the rights of others..
On a serious note, the Sun may well have put paid to all of the "point scoring " from the other side of the river where child abuse is concerned..
DAMAGES FIGHT 
Victims of vile football paedos Harry Dunn and Gordon Neely suing clubs they were linked to – including Rangers, Hibernian and Dundee United
Now make the connection and see who was working with them at more than one of those clubs, and you might understand why the media and politicians were only concentrating on Celtic Boys Club.
Whoever is to blame, and wherever this abuse took place, it cannot be treated as anything other than a nationwide scandal.
The Sun, for the second time in recent weeks, has broken the accepted media narrative to get a story out there.
About time, and whatever you think of the paper, maybe there has been some kind of editorial shift…
Yesterday, we had this…
Today…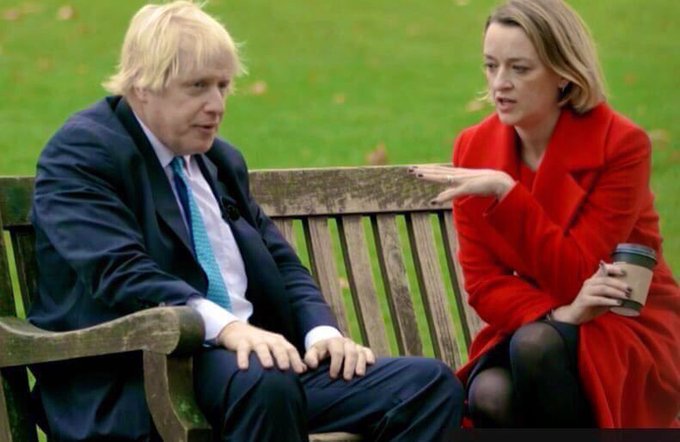 A further note on Resolution 12..yesterday, this question was asked, and duly answered, in the comments…
It hasn't gone away, you know.