Glasgow City Council have banned all republican and loyalist marches this weekend in the wake of civil unrest and violence after the last two or three.
This sudden leap into the twenty first century will confuse at least one side of the divide, as they thought that by using intimidation and threats they'd still be allowed to walk the Queen's highway while everyone else would have t stand and watch.
The BBC reported;
Five marches planned for this weekend have been banned by Glasgow City Council after an emergency meeting. 
(The Scotsman said it was six )
It follows violent sectarian disturbances at similar events over the past two weekends.
Four Loyalist parades and an Irish Republican march planned for Saturday and Sunday will not be allowed to go ahead due to the threat of trouble.
The decision was taken by an urgently arranged meeting of Glasgow City Council's Public Processions Committee.
In what has been described as an unprecedented move, council officials recommended that all five processions this weekend be prohibited. 
Police said recent events had shown the strong likelihood of disorder in the city at the weekend at one or more of the parades.
Supt John McBride said the number of officers who were to be deployed to the events on Saturday had been doubled following intelligence the force had received.
He said there had been calls on social media from Republicans to target Loyalist events and demands from Loyalists to protest against Republican parades.
'Unacceptable disruption'
A council spokesperson said the committee had acted to protect the interests of communities in Glasgow, "taking into account the threat to public safety and the likelihood of widespread disruption and disorder".
"The city has already witnessed an unacceptable level of disruption and disorder associated with parades and counter-protests in recent weeks," he said.
"It is clear, both from the intelligence gathered by police and the tone of comments made by supporters and protesters, that tensions are high and the situation threatens to deteriorate further.
"The council directly appeals to those who would have taken part in these marches, or who planned to mount protests against them, to comply with the orders made and not bring further disruption to city streets."
The council warned that it would now be a criminal offence for the organisers or any participants to carry out their planned events.
'Not a thing of the past'
Justice Secretary Humza Yousaf said: "The Scottish government fully supports Glasgow City Council taking action to reduce the number of marches going through the city and it is clear that any action must be balanced with the right of everyone to peaceful assembly.
"However, the right to free expression does not give people the right to intimidate communities and the events of the past two weekends have clearly demonstrated that sectarian violence is not a thing of the past.
"As I stated earlier this week, I am open to working with all parties across the chamber to build a consensus on a longer term approach to this absolutely unacceptable disorder."
September's Loyalist and Republican marches
Saturday 14
Pride of the North Flute Band – 60 expected participants – prohibited
Bridgeton Protestant Boys Flute Band – 300 participants – prohibited
Republican Network for Unity – 150 participants – prohibited
Whiteinch Orange and Purple District 7 – 120 participants – prohibited
Sunday 15
Partick Orange and Purple District 15 – 60 participants – prohibited
Saturday 21
Independent Loyal Orange Order – starts 10am – 50 participants expected
Pride of Govan Flute Band – starts 10am – 800 participants
Drumchapel Orange and Purple District 57 – starts 11am – 120 participants
Springburn Campsie Apprentice Boys of Derry – starts 12pm – 60 participants
West of Scotland Band Alliance – starts 12.30pm – 200 participants
Friday 27
Govan Somme Association – starts 6.15pm – 100 participants 
In the Scottish Parliament on Tuesday, Mr Yousaf said the vast majority of Glasgow's population viewed the trouble stemming from the marches as a "stain" on the city's reputation.
On Saturday, a police officer was injured as two Irish Republican marches and Loyalist counter-demonstrations were held in Glasgow. 
The counter demonstrations at both marches were quickly contained by police, who had deployed officers in riot gear and mounted police.
BBC Scotland revealed that it cost about £300,000 to provide 500 specialist public order officers to the two demonstrations at the weekend.
The Scottish Police Federation said that did not include other resources such as the force helicopter, mounted officers and conventional police.
The heavy police presence came a week after a riot developed in Govan when Loyalists tried to disrupt another Irish Republican parade.
In the aftermath of the trouble in Govan, First Minister Nicola Sturgeon condemned the "sectarian disruption" as "utterly unacceptable".
Glasgow City Council responded by saying it planned to stop "morons intent on bringing mayhem to the streets of our city".
However, during September there were nine more marches by Loyalist organisations and two Republican marches planned in the city of Glasgow. 
I've copied that in full as it's important to note the equal apportioning of blame in the media narrative.
It's difficult not to applaud the decision, the marches cause havoc, but true to form no one wants to come out and say exactly who it is causing the problems.
And I'm uncomfortable with calling a march for Irish unity , a political ideal, a Republican march, as it hints at balacalavas and Armalite rifles.
The precedent is dangerous, as it allows authorities to decide who can and who cannot march in support of any given cause, but it's clear that something had to be done about the recent levels of violence on the streets.
Perhaps actually pointing out who is to blame and not falling into the "two sides of the same coin " argument would be a better, though courageous, way to move forward.
Glasgow City council, however, have at least done something, which is probably the base they were working on-something must be done, this is something, so let's do it.
no doubt, however, someone will now organise a march protesting about the ban on marches.
Representatives of both the loyalist and nationalist communities could get together and march for the right to march.
They could perhaps unite under one banner, one with green for the nationalists, and perhaps orange for the loyalists, with maybe a touch of white in between to signify peace….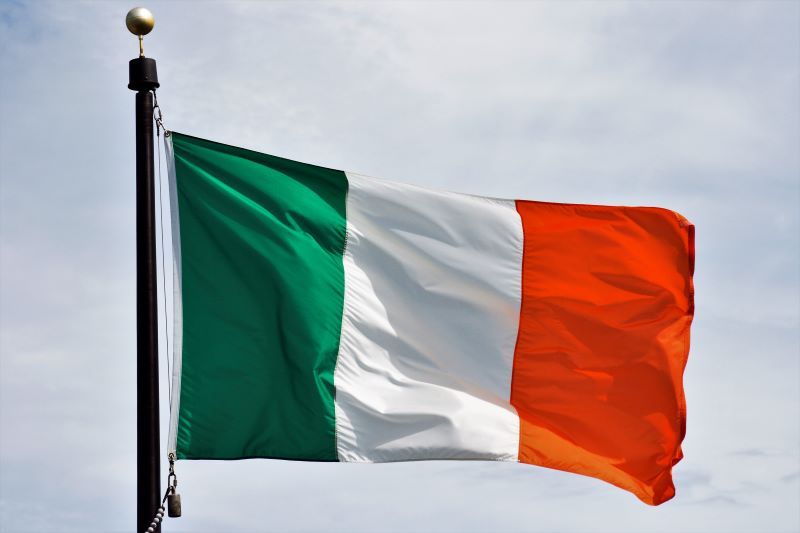 There are two things to note, the police are a little peturbed, despite the overtime, as christmas is approaching, and they need to be out raiding supporters buses for their annual party packs. Here we see one force racing to the scene of a supporters bus which had been spotted on a supermarket car park by their intelligence unit, and one fan was seen to open a can of light ale…
The council, of course, have other motives.
The Europa League draw has thrown Celtic into the same group as Lazio, of Rome. Those of us with certain connections will save an absolute fortune on travel to the Eternal city, as the council have already put something in place to , as one of them said, off the record, of course, make the trip a little easier.
And I'm assured that the council are terrified that knowledge of this particular use of public money will become, er, public…
You see, many years ago, one councillor was studying this map…
It features several old railway tunnels, and as he delved further and further into the details, he found that one of them actually linked up with other tunnels that headed south, and ultimately all the way to Rome.
The Romans, having built a wall to keep the Scots out, found that due to the inclement weather, it was far easier to tunnel to Glasgow, and build a further wall, in the Bearsden area of the city, where the houses are nicer, and surprise the natives from behind.
The Glasgow-Rome tunnel has since been modified, with public money, and there is now a direct luxurious rail link from Celtic Park straight to the Vatican, which will no doubt pay for itslef as shareholders and season book holders receive notification of their seats over the next few weeks.
In fact, I do believe that there were architect's drawings somewhere on the web, although they do appear to have been withdrawn.
And what's more, as its a council operation, all seats are subsidised by the local authority, as long as we don't tell anyone.
The ban on marches is simply a massive deflection away from the upcoming underground exodus to Rome. Imagine the outcry of the papers found out about this use of public funds, which could have been spent on the people…
The football is back on Saturday.
Thank fuck.
I'm sick of making stuff up to fill these pages….
Yesterday, we had this…
today..