We sort of knew he would, but the word from Lennoxtown is that the players on the fringes of the team are not happy to be on the fringes, and have impressed the manager so much that he's going to have one of those happy headaches.
Marian Shved will be given a chance to make on of the flanks his own after showing what he can do, Scott Sinclair might even feature as he refuses to sit back and draw a wage, and there's even word that promising Australian Tom Rogic could make an appearance.
Well, perhaps not Rogic, who gives the impression of late that he only turns up when he feels like it.
Shved, however, is not prepared to play second fiddle to anyone, and don't be surprised if he wins a first team slot with Forrest on the opposite side in a kind of floating system where the two interchange throughout a game.
And then the other two, Elyanoussi and Johnstone, can do the same thing when it's their turn.
A frightening prospect , certainly for domestic opposition.
Then there's Moritz Bauer, who may yet take up the right back slot and allow for a Elhamed-Jullien centre back partnership, releasing ajer to his natural midfield slot.
Bauer, who almost went into obscurity at Stoke City, is relishing his new lease of life as a footballer and not a mercenary, has learnt something at Stoke, and thats the "Chuckball " tactic that caused havoc when the Potteries side first used it.
Lennon will be a bit cleverer, however, as Stoke would simply chuck it as far as they can in the hope someone would get it. Celtic will use it to widen the sphere of influence, for want of a better phrase, allowing for more options from the set piece as there will be a wider range.
Remember, a player cannot be offside from a throw in, and therefore the team can push further forward, and drag the opposition back.
Very useful in relieving pressure, especially in Europe.
Bauer told the Daily Record..
"When I was converted to a right-back as a youngster at Winterthur my Under-18 coach told me the throw-in can be a weapon.
"The coaches said that as important as dribbling and crossing were to wingers, the throw-in was vital to the full-backs because almost every ball that goes out is for the full-back.
"And of course at Stoke we had the world famous Rory. I spoke to him but even he said it's a difficult skill to teach, it's more about technique and timing.
"It's a bit like golf where it's more about the technique than the power. We added it to my game because as a right-back you have many throw-ins because you're often on the line. And when you are under pressure you can throw the ball – it's maybe the strong Scottish wind that made it fly so far at Ibrox!
"We had competitions for fun at my old clubs to see who could throw the longest distance.
"It's good because if you are 1-0 down at the end of a game then you can get the defenders into the box and create some chaos. It's a good asset to have.
"But while we kicked off against Rangers by kicking the ball deep into their half, we won't do that all the time and will try to keep the ball on the floor. 
It's another option, and that seems to be the idea with Lennon's Celtic-to have as many options as possible.
Then again, it's also about using those options at the right time, as former player and manager Davie Hay pointed out…
"One aspect of Neil Lennon's Old Firm tactics that has been overlooked a little was the timing of his introduction of Olivier Ntcham to proceedings.
"Rangers made some tactical adjustments of their own at half-time, and they had started to get a grip on the game in terms of possession without ever really threatening to equalise.
"While you only have a one goal lead though, you never know what can happen, and it was important that Lennon addressed the situation and took control of the game again. Bringing Ntcham on allowed Celtic to do exactly that."
Those options include Jack Hendry, now further down the pecking order after Nir Biton returned and performed admirably. It would be a shame not to utilise a man who is a Scotland international and try to rebuild what must be his shattered confidence.
His attitude alone when playing, he may have made a mistake or two, but never hid, means we owe him at least that.
There are one or two others as well who provide options, and with four trophies still to play for, we may have to wait a while yet to see a settled first eleven.
Elsewhere, and award winning journalist "Record Sport Online " has found a man who could invigorate Scottish football..
Neil Warnock wants to break Celtic and Rangers wheel as he admits burning Hearts and Hibs ambition
Cardiff City boss is set to retire next year but has admitted there's one career box he's yet to tick.
Rangers wheel ? Those wheels came off in 2012…
Warnock wants a job at Hearts or Hibernian.
No disrespect to the big two but I've always been an underdog and I've always thought, 'I wish I could get a club up there and get a team to rival Celtic and Rangers.' 
If he wants a job with an underdog side, then surely he should be ringing Dave King ? All the other clubs mentioned have already won major trophies.
That's how it used to be. Rangers haven't been the force they were in recent years but I look back at what Aberdeen did all those years ago. It was unheard of, wasn't it? 
Not the force they used to be ? Thats a unique way of putting it. Mate of mine isn't the force he used to be, ever since he was cremated.
"It would be nice to get something like that going. You'd have to do it on team spirit and togetherness and all that because the money isn't there for Hearts and Hibs to compete with the two Glasgow clubs, really." 
To be fair , he is the kind of manager that would make an impression at either of the Edinburgh clubs, though if he's serious, he may well be capable of lifting Aberdeen that extra rung on the ladder that has proved beyond Derek McInnes.
And now, it's time to find out how others see us. A new, irregular feature in the diary where we can consider the opinions of other fans from other clubs , who have offered their thoughts on our players.
Today, one man discusses Oddsone Edouard…
Edouard is the most overrated player in Britain. End of. 
Like, we get it you need clicks and interactions to make more money, but don't just lie and make controversial, completely false articles. Waste of time, check the stats. Alfredo is 10x the player edouard will ever be. 
Genuinely wouldn't make our bench which is the embarrasing part 
Yesterday, we had this…
By the way, keep your eyes open for Tom Campbell's new book…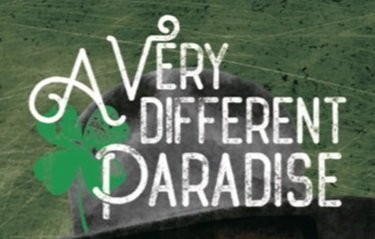 It'll be out soon, and I'll put a link up when I get it. you'll have to be quick-it's a limited edition, and I guarantee the Busby era will play havoc with the memories of those of a certain age.
One major Celtic shareholder actually contacted the author to point out that Busby wasn't Celtic manager, such was the detail.
It's difficult to find anything fresh in the Celtic library, but this book may well be the start of an entirely new genre, and it really is an enjoyable story.