After a pressurised run of matches, from which he emerged with reputation not only intact, but endorsed, Neil Lennon can sit back and stick two fingers up at his critics.
And he can stop sending me those images now.. he was right, I was wrong.
Ladbrokes announced their manager of the month for august yesterday, and the Lurgan Legend was the recipient.
He seemed happy enough when he waved it at the assembly of hacks and informed them it won't be the last trophy he'll wave at them this season, the bastards..
Then he went all mature again. Which, frankly, is starting to get on my nerves..
"You know if you're getting heavily criticised then it can change very quickly. Or if you're being treated as God's gift that can also change quickly. So, it's just important you keep a perspective on everything, which is what we try to do.
"Now we've seen a really strong end to the week and month which puts us on a really good footing for the rest of the season which we're looking forward to. 
Don't worry, I've been assured, if assured means hopeful without any grounding in reason, that before too long the gaffer and the young Irish players he's brought in will soon be marching arm in arm down in the Gallowgate singing about dreary New Years Eves…
Back to this imposter in Lennon's skin.. on dealing with criticism..
I don't think I'm the greatest thing since sliced bread. I think I'm alright. I know how to win games and get results.
"And there aren't many people who get the opportunity to manage a club like this for a second time. So, that makes me very proud, and it's a privilege – and it makes me very driven as well."
"I think it's a sign of the times and again you can't control that. So, I'm not aware of it. 
"You know it might be out there. But again you just blank it out. You think 'Yes, it didn't go well, where did it go wrong, let's see if we can improve on that, let's see if we can get the new boys up to speed as quickly as we can and make the best of the rest.'
"And we've done that so far." 
Can't argue with that, overall.
It's international break, hence the chance for everyone to take their minds of nine in a row, and for those involved with Scotland, they can at least forget about the stress of trying to qualify for a major tournament.
For those who want to know who they're playing, it's probably on the telly.
Celtic are next around on the 14th, when they play Hamilton at Hamilton, followed by the 19th, where they play Rennes at Rennes, if thats actually a place.
So, we can have a closer look at what's been going on elsewhere, that which is relevant, of course.
The real reason Keiran Tierney headed south has emerged…
Well, sort of.
The real reason, of course, is that he was encouraged to look after his family , which, incidentally, he's done, apparently having a fair chunk of his wage paid direct to his parents, a noble and commendable move.
That encouragement came from Brendan the Rodgerer (of truth ) who even helped him find the right agent, and talked him into London rather than Liverpool.
Still, there's now less than five years of his loan deal to run, and who knows, maybe he'll get homesick.
Did Steven Gerrard really threaten to walk if King didn't release the funds for Ryan Kent ?
After putting up with the shysters hicks and Gillett at Liverpool, have the scales fallen from his eyes as to the credibility of King, and the remarkable similarities in the way both the americans and the south African based fraudster do their business ?
As in with other peoples money ? Which reminds me..
"rangers " have announced the prices for their Europa League matches, which will test the staunchness of the most gullible of the gullibillies…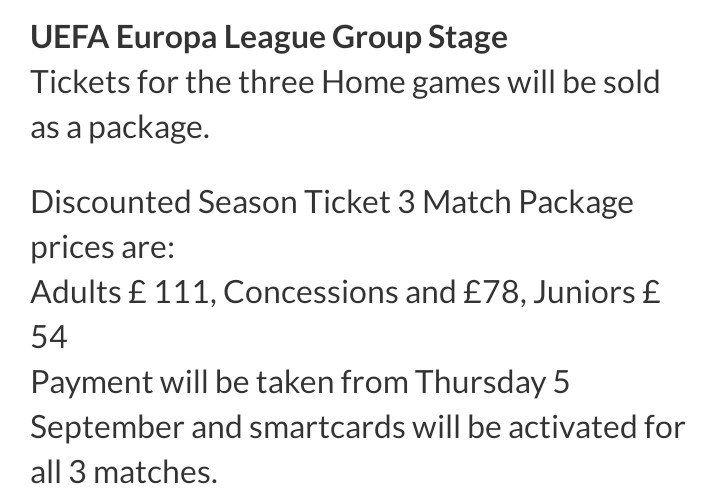 And no doubt transferred to Merseyside on Friday morning, because if they don't, then Kent will probably be heading back there next week.
We await the media asking those tricky questions about financial fair play, and how a club thats running at a loss of £53.9m since it's inception , and facing enormous legal bills that they claim they cannot pay, suddenly found £7m to keep the team nearly as strong as it was last year.
Liverpool are more than delighted to get money for Kent. He's never played a competitive game for them, never likely to, and there was no one else interested in him.
Whereas, down in Manchester, Lee O'Connor heading to Celtic seems to have caused a bit of a kerfuffle..
I rather we let go of Brandon Williams. Lee O'Connor is so so special
A bit shocked to see United sell Lee O'Connor to Celtic rather than a loan deal. Was definitely one to keep a hold of.
Manchester United 

@NewManUtdNews

LEE O'CONNOR:

Lee has moved to Celtic on a permanent four year deal.

A big blow for us at U23 level.
Celtic have got themselves a fantastic, versatile player.

Thank you Lee for the kind words and brilliant performances over the years, smash it mate! #MUAcademy
The lad just wanted to play for a big club, that's all. Though he's a lot luckier than another irishman who had to prove himself for a lot longer than him at Old Trafford before earning his move to Celtic;
Perhaps that was on his mind when he signed.
Having said that, he might well be thrown into action at Hamilton. Kris Ajer, Nir Biton and Jozo Simunovic are all injured, with the latter being forced to see a specialist.
Ajer will be the first of these to return, possibly in Rennes, if it's actually a place, but the other two will be out for a bit longer.
As for the other young lad from Manchester, Jeremie Frimpong, there wasn't much of a fuss from their support, but then again, there isn't much of a fuss from them about their club on the whole, but Manchester City have , according to the Sun, placed a 30% sell on fee on the lad…so they clearly rate him.
Incidentally, Liverpool have inserted a 25% sell on fee for Kent, not so much because they rate him, but because if there is anyone else out there stupid enough to spend money on him, they want their cut.
In the meantime, the elite Daily Record sports team continue to see the world through their own fading eyes…
Gordon Parks, who sees £7m Kent returning to "rangers " somewhat differently from how he saw Patrick Roberts returning to Celtic..
We're used to it, I suppose, and maybe it's time for us to adopt the more mature attitude of our manager when dealing with these idiots.
Then again… we could send them an image…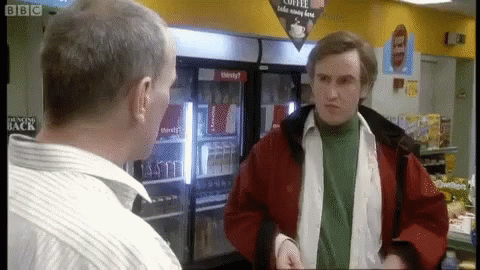 Yesterday, we had this..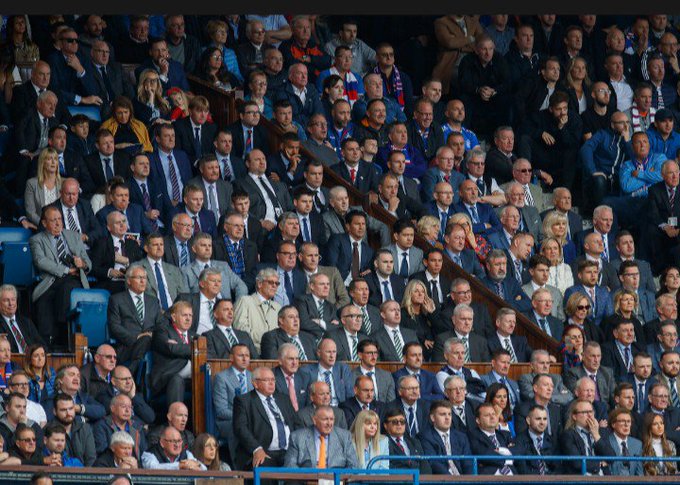 Today..