As long as Celtic keep winning, no one will complain.
And perhaps Celtic manager Neil Lennon is right, perhaps this particular player rotation policy is just what we need.
Celtic won 3-1 yesterday against a Hearts side that looked like early candidates for relegation. In fact, they were that bad , the League might just relegate them down a couple of divisions to save further embarrassment next season.
Ten league games without a win now for them, and only four wins in the league in 2019. And to think at one time Levein was in the frame for the Celtic managers job.
Levein set out a man marking tactic the likes of which has never been seen before, but it appears he was around thirty players short for it to produce results.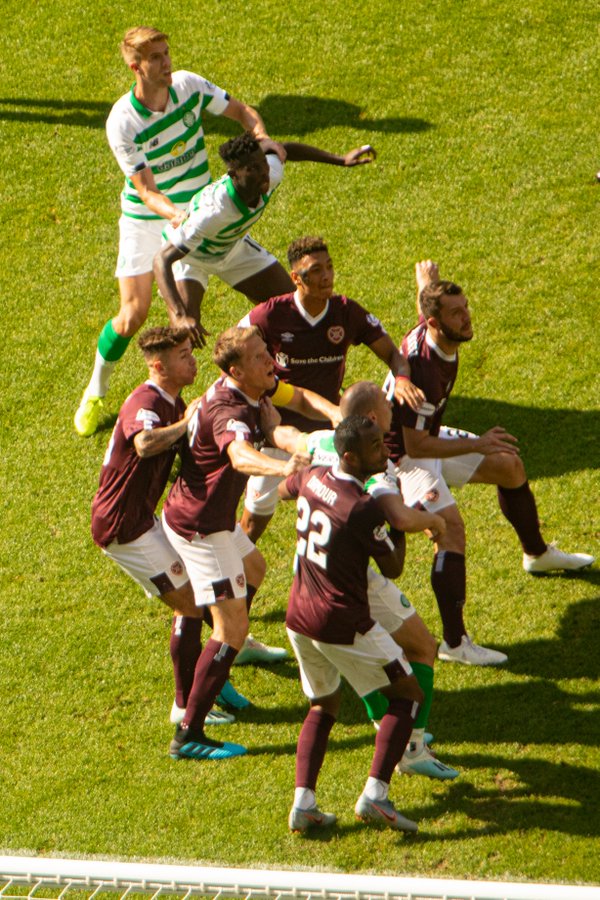 But the points still had to be won regardless, and there was a little bit of doubt when Fraser Forster was handed a start despite only arriving in the week, and not being particularly accustomed to first team football for a while.
Add to that the inclusion of Vakoun Bayo up front and there were a few nervous laughs ahead of kick off.
Forster didn't have that much to do, which was probably just as well. He got himself booked in the 38th minute, which had he been more decisive would not have happened, and one wonders what the reaction would have been had Gordon or Bain erred in such a way, but he did show a level of sportsmanship not always evident these days when he generously palmed out a penalty to Hearts forward Conor Washington so he could have another go.
Lennon explained his decision to play the big man…
"Fraser did well. He was a bit ponderous with his booking, when he should have cleared it.
"But he saves the penalty and is unlucky with the rebound.
"We should have followed in – but it wasn't a penalty in the first place.
"Fraser isn't registered for Thursday and Craig Gordon will play.
"I just wanted to get Fraser some game-time and I am in a great position with the quality keepers we have." 
He wanted Forster to get some game time, so he broke up a back line that at best could be described as unused to each other ahead of the biggest game of the season.
Can you understand now why I am becoming increasingly doubtful that the man knows what he's doing ?
Choosing Bayo over Griffiths may have worked out. Bayo scored twice and this will have done him the world of good ahead of his next hamstring injury, but against a piss poor Hearts team, who actually helped Bayo with his goals, one wonders what damage Griffiths could have done, which in turn would have increased his confidence and sharpness ahead of a game where Celtic will have to score, as game management is not Lennons strong point.
Many years ago, when Tony Mowbray was in charge, early in the season, Celtic were doing well. A couple of us at a Lennon CSC meeting were a little bit nervous about it, and I remember saying that unless he gets his act together, this season will be a disaster.
I had only said what others were thinking, and as we know, the Mowbray express was derailed in spectacular fashion.
This kind of feels the same, as there appears to be a problem, and that problem is that players don't seem to know what they are supposed to be doing, and when they do kind of work it out, he asks them to do something else, somewhere else.
All very well and good if you have a squad of flexible and adaptable players.
Celtic don't have that luxury.
I hope I'm wrong. In fact, I fervently hope I'm spectacularly wrong, but something is amiss, and something is going to badly wrong sooner rather than later.
For now, I'd be happy with two draws in the next two games, just to get a wee bit of breathing space for the players, and the manager.
Having said all that, I'd still rather back Lennon than take a risk on someone else…
You see, he's at Celtic, and until he isn't, whilst it may not sound like it, I'm right behind him.
Some people remain right behind their heroes even when they're gone…
One wonders what else he has in his matchday wardrobe…van Dijk ? Wanyama ?
Kenny fucking Miller ?
Each to his own, I suppose.
Speaking of supporters, a big well done to the guys in 139 yesterday, who helped to remove an idiot who threw a bottle onto the pitch.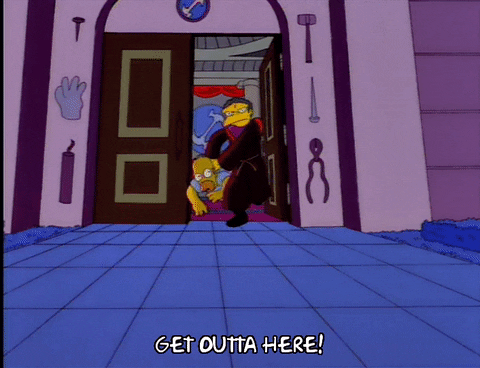 That's the difference between our support and others. One particular set of fans would have blamed the stewards for letting him in with a bottle in the first place, before boycotting the company which made bottles that you can smuggle into the game.
Seriously, they would…
The Unseen Fenian band ?
We could really cause a bit of a kerfuffle if we did that…just think, we could teach them the real words…
A goal! A goal!
We're ready to acclaim,
A goal! A goal!
To win another game,
We're followers of Rangers,
Our hearts are strong and true,
We are the people who cheer the boys in blue. 
That these original variations of the song have been twisted into the sound of hate that eminates from their stands is indicative of their mentality..
It appears they do have songs about their club, they just changed the words a bit…
And they aren't slow to point out that songs sung at Celtic Park don't need to change a thing, as the offending words are in the original lyric…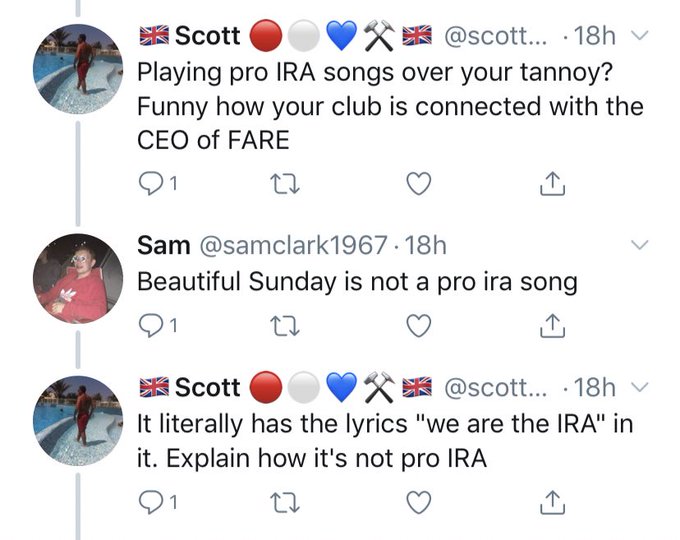 Transfer news, and Scott McKenna defied his critics at the weekend to show he is a ready made replacement for Marvin Comperr after all…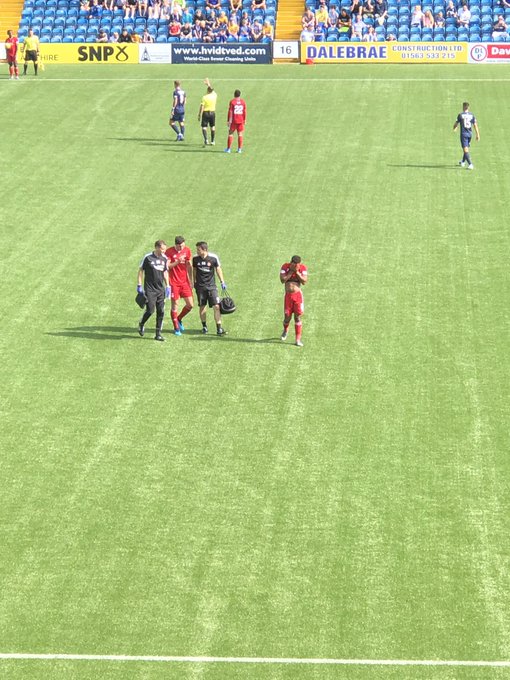 Greg Taylor should be here in time to get a nice day out in Sweden as yet another new defender tries to get to know all the other new defenders.
Focus now should be on getting  the job done in Stockholm.
Then we can breath a sigh of relief.
Picture from yesterday…