We'll know today whether or not the Cluj result was merely a glitch or whether or not there are cracks appearing in the Lennon-Lawwell empire.
Frankly, after listening to the press conference yesterday, I think we may have a problem.
On the fiasco against Cluj, and the champions League exit,  he said;
"The feeling is one of disappointment, it's something we all wanted," 
"It's something I've experienced before as a manager and player, and the players have. We are bitterly disappointed to miss out on it.
"We had the tie in our hands twice. 
Er, three times…this may be an indicator that he wasn't aware that Celtic actually started the game in front…
Like he said after the game…
After half-time, we got the right response, but we shot ourselves in the foot with the goals we conceded. We had the lead twice and threw it away." 
Three fucking times. We were in front before a ball was kicked.
I have to be honest, not acknowledging that makes me think his game management and tactical approach is flawed.
When you're in front, you want to stay on front, an objective made rather easier to reach if you do not upset the balance of the team, which of course Lennon also said disrupting the midfield and the defence by putting MacGregor at left back..
"I can understand people wanting to have a stick to beat me with in terms of team selection but, while I'm not huge on stats, we scored three goals at home which I would have taken before the game. We had 20-odd attempts at goal and dominated possession. As a manager, you particularly look to attempts at goal because that's when you know it is working.
But the bit he messed about with, the defence, conceded four… which is when you know it didn't work. Those four goals conceded, he may wish to know, are why Celtic have dropped into a Europa League qualifier.
I didn't think we played poorly, I didn't think we deserved to lose. But we did lose it, that's the reality and people can come back to me on that. But I have to look at the performance: first half below par, second half outstanding. So we have to marry the two.' 
Second half outstanding, if you don't count the three goals conceded…
Significantly, he also showed that he really hasn't got to grips yet with exactly how much he has fucked up…
'I have been in difficult situations as a Celtic manager before, in difficult situations as Hibernian manager before. I wouldn't say this is a difficult situation.
He's five games away from the sack. Possibly even less.
Either he wakes up and gets on with doing the job he's paid to do, or he'll be out on his arse wondering why he didn;t take the position seriously.
At the moment , it seems to me, judging from his words and his body language, that all he has to do is turn up and the team will get results.
Thats not how it works.
Ahead of todays game, he didn't really offer anything at all to inspire either the players or the supporters… especially new signing Christophe Jullien… who appeared to be sulking after the Cluj game..
"He's French, isn't he? That's a natural look." 
That's a stupid thing to say, but he's Irish, isn't he ?
He's making an arse of this job, step by step, day by day.
I'm starting to think that he's lost interest, for whatever reason, and is struggling to give a toss.
Then again, I've been wrong before.
Today, many expect a few fringe players to get a run out.
Though probably not in their natural positions.
Mikey Johnston won't feature, he's tired, having already played this week. Scott Bain dislocated his thumb, and will miss the game. It was quite a severe dislocation, as it ended up on the end of Scott Browns arm during the match on Tuesday.
Jozo simunovic will no doubt come up with some excuse not to play, and Calum MacGregor is waiting to see if Boli and Hayes report to the ground before deciding whether or not to ring in sick.
Genuinely, I'm a little apprehensive to see how Lennon will approach this game. Cup shocks can happen, and Dunfermline will be enthusiastic opponents.
I'd ditch this idea of bringing in fringe players, and use the game to offer some sort of continuity with the first eleven. They need a wee bit of confidence back, and more importantly, they need to get used to each other.
The honeymoon period is well and truly over, and we're into the part of a relationship where one is questioning the long term commitment of the other…
The papers, of course, and those columnists who can earn a wee bit of extra money by offering their thoughts when there's a chance to lay into all things Celtic are having a bit of a field day.
Especially the more fuckwitted amongst them… Charlie nicholas on the possibility of Olivier Ntcham leaving…
"The problem is that Ntcham is big chums with Edouard and he is their top goal scorer in big games.
"Now if Ntcham was to go, I don't know how it would spark onto Edouard.
"He could be left saying I am kind of left here isolated and I don't feel comfortable with that. 
Read that again…
I don't know how it would spark onto Edouard. 
Well, whats the point in asking him then ?
He then added one of his own phrases, which shows why he should have an adult with him when he's asked anything..
There is real danger sniffing around in the air at Celtic. 
Well, someone put their fingers up its nose.
This is how its going to be all season. One of the reasons I thought Lennon would be able to do the job after Rodgers headed south was his experience in dealing with the media agenda, and at the moment a shrugging of the shoulders and going into denial doesn't seem to be working…
However, perhaps its some sort of reverse psychology, and he's keeping a lid on it in public, and doing what needs to be done behind the scenes, privately. As a way of shielding the players from this weeks brouhaha
It's certainly possible, but time will tell.
Starting today.
Time to get the collective fingers out…
Anyone fancy this ?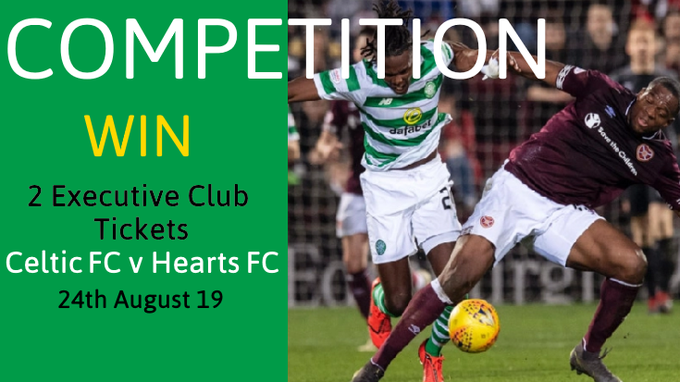 It's not our competition, I hasten to add, but one on twitter. Heaven forbid whoever won it sat through the game flicking bits of saliva sodden paper at any of our clubs executives..
In transfer news, there isn't any, regardless of what you've read in the papers. no Fraser Forster, no Birger Melling and certainly no sign of anyone that will set the pulses racing.
That Champions League exit means anyone who is any good won;t want to come here, and we haven't got the money for them anyway.
Wages, new contracts, hotels and other running costs have to be paid, and all that money supposedly in the bank will now be used for that.
Perhaps we'll feel better after todays game…
Yesterday, we had this…
Today…