And as long as its not Bolingoli Bolis right foot, we should be fine.
Thats a little unfair, the new left back suffered in a Custeresque way last night as Cluj quickly worked out that backtracking wasn't a particular strength of Lewis Morgan.
Celtic earned a 1-1 draw in Cluj last night which sets up an interesting evening in Glasgow next Tuesday.  James Forrest cancelled out the Romanians first half opener when he drilled a low shot in off the post to prevent what could have been a collapse by a nervy Celtic side who didn't seem to click until Olivier Ntcham replaced Morgan, who will have better games, and solidified a somewhat soft left hand side.
The inclusion of Morgan surprised a few supporters, but given that Mikey Johnston was injured and Scott Sinclair is earning far too much money to be included in this seasons cost cutting squad, Lennon was left with little choice.
In the Diary yesterday, we pointed out that our opponents relied heavily on set pieces for their goals, and we'd like to take this opportunity to clarify that we meant their own set pieces, and not ours, as their opener came from one of our corners , like so often in Europe over the last few years.
Clearly Lennon has a lot of work to do with the defence, who in their defence have only just met each other.
Thats a direct consequence of losing a full first choice back line from last year…Lustig, Boyata, Benkovic and now Tierney.
We'll publish a separate article on the sale of Tierney to Arsenal later. Otherwise it will overshadow a gritty performance against a more than decent side away from home in Europe.
It's a results business, and the players eventually got down to business and got a result.
Can you imagine the meltdown if Celtic had lost, and then the Tierney news had broken ? Makes you wonder if the Athens result last year had a bearing on how enthusiastic Lawwell and Rodgers were in talking him out of a move to Everton…
After the match , Lennon seemed more relieved than delighted…
We've got to be delighted with the away goal,"
"I thought we looked good moving forward throughout the game. I was delighted with our attacking intent, and I thought we defended resolutely throughout the game as well. You have to give Cluj credit, they scored a fine goal on the counter-attack.
"But our reaction was superb, with Christie and Edouard playing brilliantly throughout the game. They always looked like they could score. And, of course, James Forrest is a big-game player and he's popped up with another crucial goal for us this evening." 
He usually does…

For me this is the real Celtic man in the team. Year in year out he's there and ready to go again doing his thing quietly and when he goes he will be the most decorative Celtic player in living memory. 
And he can control the ball merely by looking at it..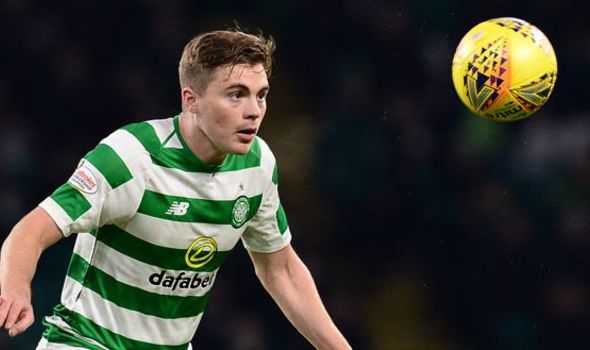 Another bright spot in last nights game was the performance of Hatem Abn Elahmed, who looked sharp, composed and above all intelligent. He, along with Jullien and Boli will be under the spotlight as part of Celtic's new look defence.
A thought that  didn't seem to bother him.
It's transfer deadline day, and despite my frantic efforts to delay the teams return from Romania they're all back, and they've all got mobile phones.
With several players already gone, and a couple more certain to be gone today, there will be a few nervous fans out there as if any English clubs are going to move for MacGregor, Rogic or Ntcham, it will be now.
Whatever happens, we still have a core of players who want to play for Celtic, and who the manager wants to pick for Celtic.
And the squad is still far, far stronger than anything else in Scotland, which we must bear in mind as we head for a second ninth succesive title, tax paid.
And who knows….

Sky Sports Premier League
Spurs are open to allowing midfielder Victor Wanyama to leave the club on loan today
Keeping our affairs in order off the field, such as paying tax and national insurance, means that politicians don;t mind being seen with you…
On a plane to Romania today I bumped into
fans who invited me to join them watch their team play
. So I did.
impressed along with Celtic's discipline and determination. Great match and Celtic got a vital away goal to take into the second leg.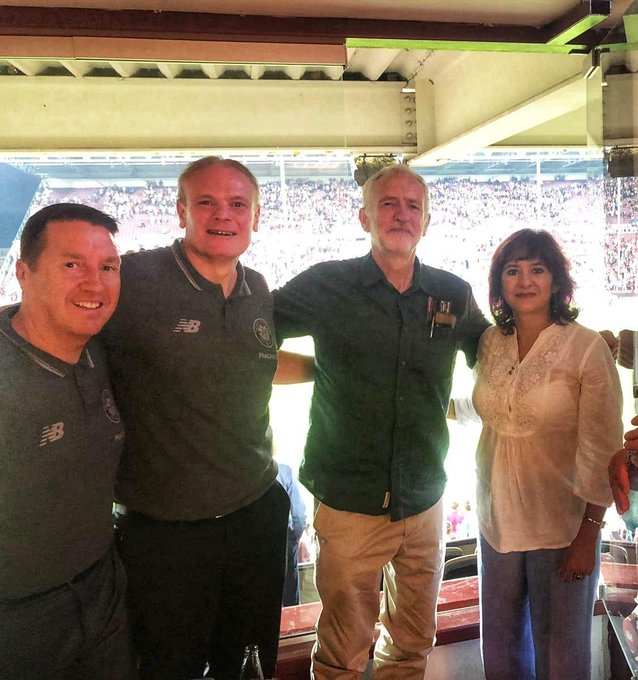 The Conservative board at Celtic were aware of this, and offered him a lift back to his hotel..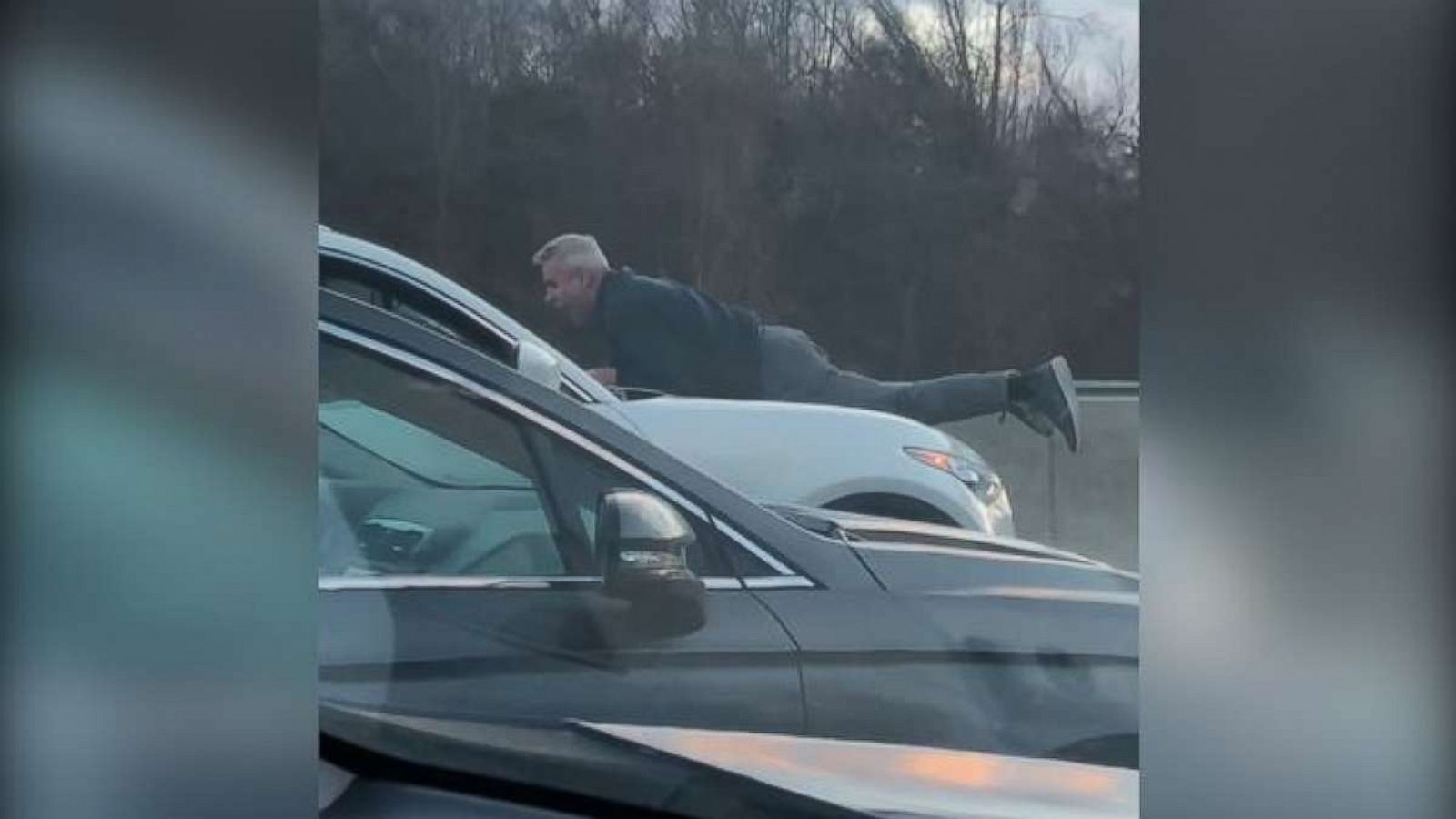 He's a brave man, and no doubt some Unionist politicians will use this as a stick to beat him with, so he's gone up in my estimation, and since there's still no sign of Nicola Sturgeon allowing me to stand as SNP candidate for Stoke South, he may yet get my vote.
Though it does seem sort of ironic that he watched our left wing collapse in the same way as his own party's…
Meanwhile, over at the Herald, there was further evidence that it might be time for them to hire some real journalists, with a mind of their own…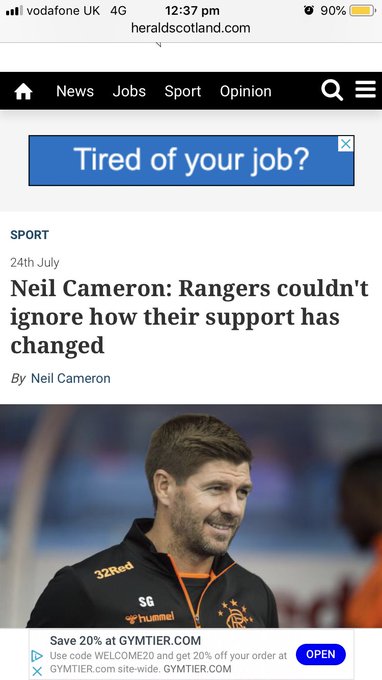 That was last week, and then this week…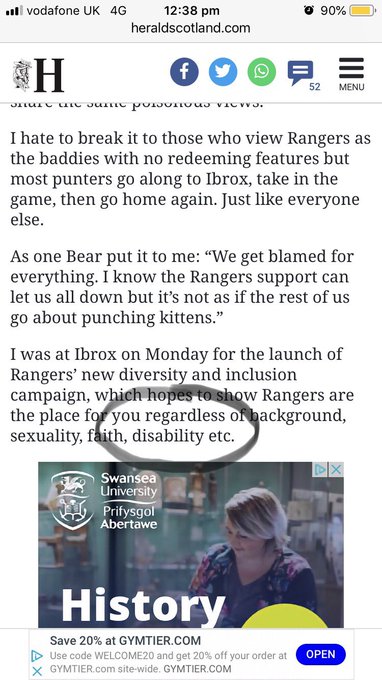 He really will play any tune you ask him to…
It appears that Alfredo Morelos has been the subject of a bid from West Bromwich Albion, which has been rejected.
The offer was reported as being £10m, a staggering devaluation in just a few short weeks.
They need to sell him.
Today.
Which will keep us amused for a while…
On a more serious note, you'd have thought they'd have run out of squirrels by now…
Celtic FC's failure to apologise for systemic sexual abuse at its feeder club is damaging survivors, a psychologist who gave evidence against one of the paedophiles has said
This comes after Chelsea apologised for the behaviour of one of their coaches, now deceased, Eddie Heath, who abused youth players around thirty or forty years ago.
The article is another in a long line of "It was only Celtic " pieces from Marc Horne, who despite working for a "quality " title, appears to have forgotten to be objective about the issue.
As we have seen, Rangers employed a number of coaches who were also involved in such crimes, yet the media have been rather reluctant to comment.
Will they encourage other clubs to follow the lead of Chelsea, and apologise for now deceased offenders who never got to face trial ?
Yesterday, we had this…