There are those among us who will find something to moan about after Celtic negotiated a tricky home UCL qualifying game with aplomb, but try not to listen to them.
It finished 5-0, with Kris Ajer, Ryan Christie twice, Leigh Griffiths and Calum MacGregor finding the net. Finding the net quite well, too.
Kalju set out to frustrate, but Celtic simply overwhelmed them.
Not only does it mean progress in the UCL, but the new forward thinking style augurs well for the domestic season, where virtually everyone Celtic will play sets up to frustrate.
Lennon sprung a surprise when he opted to play two up front, and it made a difference. Although Oddsone Edoaurd didn't score, he put in a performance that enabled others to use the space he created.
He hinted afterwards that this may be the norm in the weeks to come..
"It's good to have two goalscorers in the team. Why have one on the bench? You can tweak the formation and although Odsonne didn't score, I thought he was fantastic." 
The manager then explained his decision to remove my man of the match Ryan Christie , who had been booked, but was looking for his hat trick..
"Ryan Christie's set-play and delivery was fantastic. His penalty was great.
"He was annoyed at me taking him off because he was on a hat-trick, but he was also on a booking. He's in a good place right now and, hopefully, he can keep going.
"Ryan also had a great delivery for the goal, which broke the deadlock. It's an aspect of the game we can definitely make better." 
Then he went back into happy mode..which is where we all should be today.
"I can't ask any more of the players. I thought the second-half we were very good. We took a bit of time to get going, but once we got the goal we really went for it.
"We got five goals, a clean sheet and that's a nice luxury to have. We can perhaps have a look at the wider squad over there now.
"I'm pleased and a lot of hard work goes into it, as well. Looking ahead, again, we have another week's work and we'll be sharper and fitter. The competition will be stiffer in the next round, but we still must travel to Estonia next week."
Lennon also had praise for comeback man Leigh Griffiths, who scored direct from a free kick, something Celtic don't do very often these days..
"I'm delighted for Leigh,"
"There is an amount of anticipation whenever he stands over a free-kick because we know what's he's capable of.
"It was a great finish, and to be fair, the reception he's got from the players, the supporters, the club, makes me very proud. He can be very proud of that too, and it'll do his confidence the world of good." 
Griffiths seemed rather pleased about it as well..
"You can tell by my reaction how much I enjoyed it,"
"Words can't describe how good a feeling that was when the ball hit the back of the net. I had a great feeling as soon as it left my foot and got over the wall. Scott Bain said that from his view behind me, he just knew it was in. I'm absolutely delighted.
"It was emotional. My last goal for Celtic was a free-kick away to Hamilton, sot was nice to get another one. I would have taken a one-yard tap in, if I'm honest. It's nice to be up and running and I was delighted to get back on the scoresheet." 
"It's up there with the England goals, if I'm honest, right at the very top," 
"I tried a free-kick earlier in the game and it didn't quite come off, but Broony almost scored from the rebound. Big Jozo said to me just before I hit it, as soon as I get it over the wall, it's going in. Sure enough after it goes in, I celebrated with him and he said 'I told you'.
"So much hard work's been put in, not just by me but the backroom staff and everybody connected with me who have worked so hard to get me back on the pitch.
I can't score goals without my team-mates so the biggest thank you goes to them. Hopefully that's just the start. That's me up and running now in the season and, hopefully, there's more to come."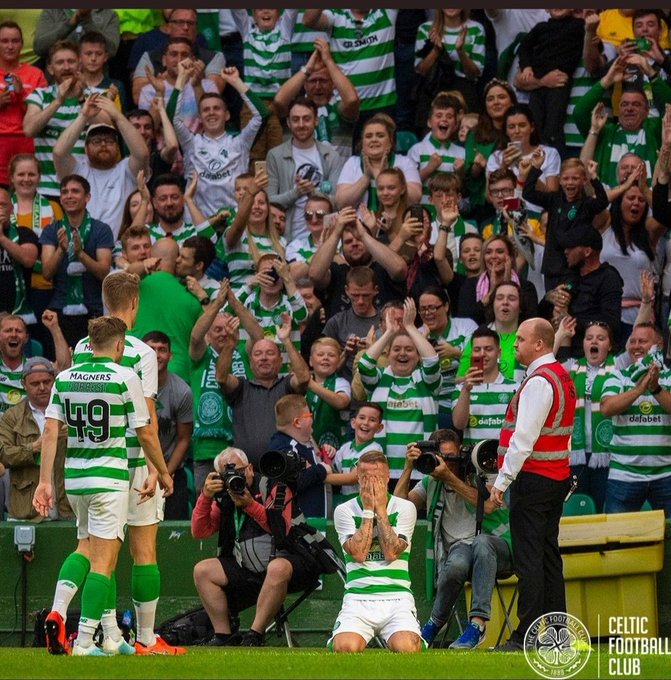 that steward can barely contain his joy.
Dare I say it ? Griffiths  sounds as if he's grown up a little bit as well..
When Bolingoli Boli picked up his customary injury around the half hour mark, Lennon added to the positive approach by changing to three at the back, and adding Mikey Johnston to the team.
Before supporters criticise Boli, bear in mind he would have thought he was here to replace Keiran Tierney. The news that Tierney may not be going after all will have made him feel a little insecure, and his response appears to be to try just a little too hard. Don't get on his back. He's got plenty to offer, he just needs to relax a bit.
Put simply, Kalju couldn't cope.
It's unlikely Celtic will lose by six clear goals in Estonia, so we can maybe can all relax a little again.
We might even finally get to see this guy…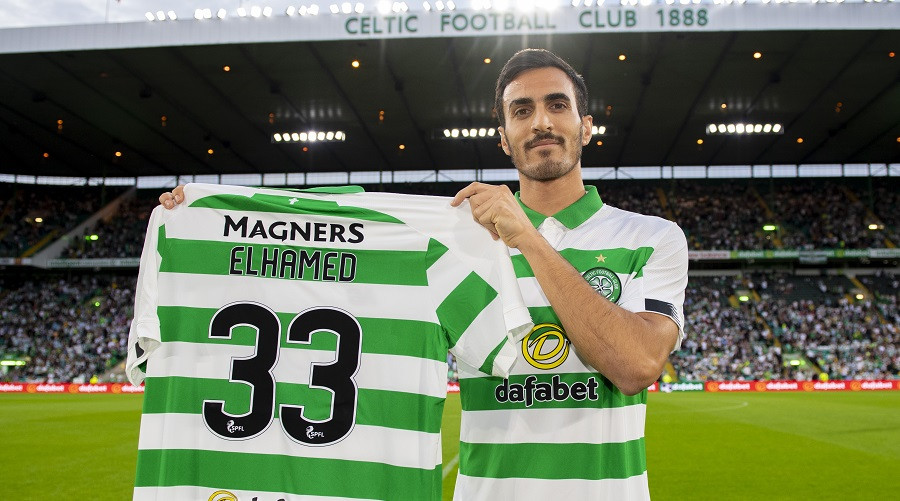 Hatem Abn Elhamed was finally unveiled and he's the fourth signing of what some are calling a "slow " window…
There are all sorts of names being thrown around, and all sorts of tittle tattle out there baiting the clicks.
But don't worry, the heat means our army of alkies are drinking even more, purely, of course, to bring you the stories as they make them up.
You should respect their sacrifice.
One place to look for any potential Celts will be at this weekends closed doors friendly with Manchester City under 23s…a chance to give some players more game time, and a chance to see which of Manchesters finest will be wearing hoops after the window closes..
With another financial crisis looming at Ibrox, the media continued to ignore the possibility of its causes and effects, and instead concentrated on the new initiative to ensure "rangers " are a club open to all..
Neil Cameron: Rangers couldn't ignore how their support has changed
He became the first person in semantic history to ask a rhetorical question…and then get the answer wrong when he asked if the Rangers support
Are they anti-Catholic or anti-Irish? No, 
He claims..
There are 10s of thousands going to games every week who would rather some of the old songs weren't belted out. They cringe when a chant goes up about the Lisbon Lions dying. They are less than proud of what led to 2012, and quite a few things which happened afterwards. 
Might have helped if you had told them what really happened in 2012.. oh..you did
Maybe you should have stuck to your story.
As for the tens of thousands he claims who don't sing the songs, or spout the hatred, perhaps he should turn the sound up on his telly…he might catch them before the tv companies mute them.
And of course, if there is no problem, why the need to address it with their new campaign ?
Another top level investigation from a top level hack at a top level newspaper…
Though they aren't the only ones helping an old friend in need..
Peter Lovenkrands' Rangers youngsters will play Manchester United in a friendly match this Saturday – and it will be broadcast live on the BBC.
The two Development squads clash at 5.30pm to kick-off the prestigious SuperCupNI.
BBC Northern Ireland will show full coverage of the glamour match in the youth competition at the Showgrounds in Coleraine.
Yesterday, we had this..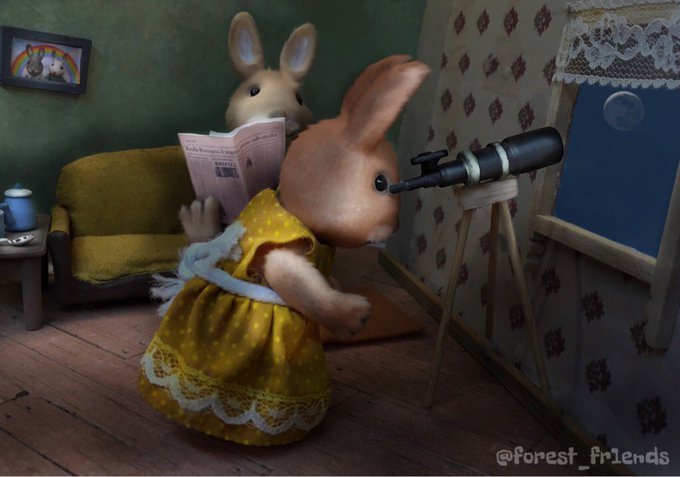 Today…