You'd have thought that someone, somewhere would have put in a serious bid for Keiran Tierney by now.
So far, only Arsenal have registered an interest, it's been nowhere near the valuation put on the player by Celtic.
Napoli are rumoured to be interested, other clubs are "watching " the situation, and Celtic have even gone so far as to bring in a replacement.
The Daily Star reported that the player was apparently on a plane to London the other day.
He wasn't. He spent the day in Motherwell,  with a hat on to avoid being noticed.
One of our elite army of pish stained drunks noticed him, however, and took the opportunity to ask him if he wouldn't mind not going to Arsenal.
He said it didn't look like he was…. or did that mean it didn't look like he was going anywhere ?
Or was he just placating an anxious fan, who probably had him in a headlock at this point ?
He also said that it was out of his hands about a move,  but thats clearly a stock answer to avoid being bundled into a car and held at a safe house until the window shuts.
Could tierney, still only 22, have had second thoughts about a move , at least until the ten, or have other clubs, aware of his recent injury issues, decided to wait a while yet …?
As far as the player goes, sure he has asked for a move, but is he having second thoughts, and if he is, why not share them with the manager ?
We'll find other ways of financing the push for ten in a row…
Someone a little more certain about moving is Olivier Ntcham, who told the French media..
"Celtic brought me a lot, it's the best solution for my development. Games came one after another but with the respect I have for my opponents, if the level isn't high, you don't progress. I was disappointed, I didn't go to Porto last summer"
No wonder the team seemed a little lollygaggy last term, Brendan seems to have talked an awful lot of players who didn't want to stay into staying, which never works out.
So far, thats cost the club about £24m in transfers. Although that figure will fall when he's sold, Ntcham won't fetch as much as was offered last time around..
Anyone else want out ?
If they do, they're too scared to mention it.
On the way in we have another from the Dudu Duhan book of Duds, Hatem Abd Elhamed.
He plays for  Hapoel Be'er Sheva, and is expected to cost £1.6m, and according to the Daily Express the deal is more or less done.
We did hear that another new name was expected to be added by Thursday, so this could be the one they were on about. He can play right back, but when a player is described as "versatile " it usually means he's not good enough in any particular position, but is useful if no one else is fit.
Anyway, it's the Daily Express.
Just saying.
One potential addition is young Ecuadorian Jose Cifuentes, who made heads turn when he scored the goal of the tournament in the recent under 20 world cup, as his country shocked everyone and made it to the semi final.
He made heads turn even further -presumably right back to facing front-when he said;
"I don't know which club I'll sign for yet. Either Manchester City or Celtic. 
"But my aim is to play in Europe. It's where I have to be and my mentality is I am going to be in Europe for a long time." 
If he rings Daniel Arzani, I'm sure the young Aussie will tell him how these things work…which means we can more or less ignore the other names bandied about.
And so to the qualifiers, which begin on Tuesday, in Sarajevo. From the Sun..
SARAJEVO star Dusan Hodzic has revealed they have spotted weaknesses in Celtic and insists they can exploit them next week.
"Our preparations for the Champions League qualifier have been good. We had an excellent camp in Slovenia and now we are back in Sarajevo.
"We are still slightly rusty, which is understandable at this time of year, but we will be ready for Celtic.
"I think we have a better squad than last season. We have added some players and have some real quality in the squad. 
We have analysed Celtic a lot since we returned to training.
"They don't have a lot of weak points, but they have a few and we are aiming to take advantage of them.
"Celtic are the hardest opponent we could have got in the draw, but that also means it's a great challenge for the players. 
I think it will be a tough, physical battle and we are confident we can get the right result.
"I'd love it if we can get a full stadium for this encounter. I promise the fans we will do everything to get a good result against the Scots." 
Thats more optimism than confidence.
You'll note paper chose to headline the fact he said there are a few weaknesses, and not what he said about Celtic being the hardest opponent they could have got.
While the papers do their cheerleading bit for the national champions,  the squad list has been passed to UEFA, and can anyone spot what has given me the collywobbles ?
As usual on matters Europe, we defer to Moravcik 67. 
 This would appear to be the squad that we've registered for the CL QR1 tie against Sarajevo. Few things to note. This is only the 'A List' of players. We can have 25 players on it. Most of the players you think are missing will be on the 'B List', which doesn't have a limit.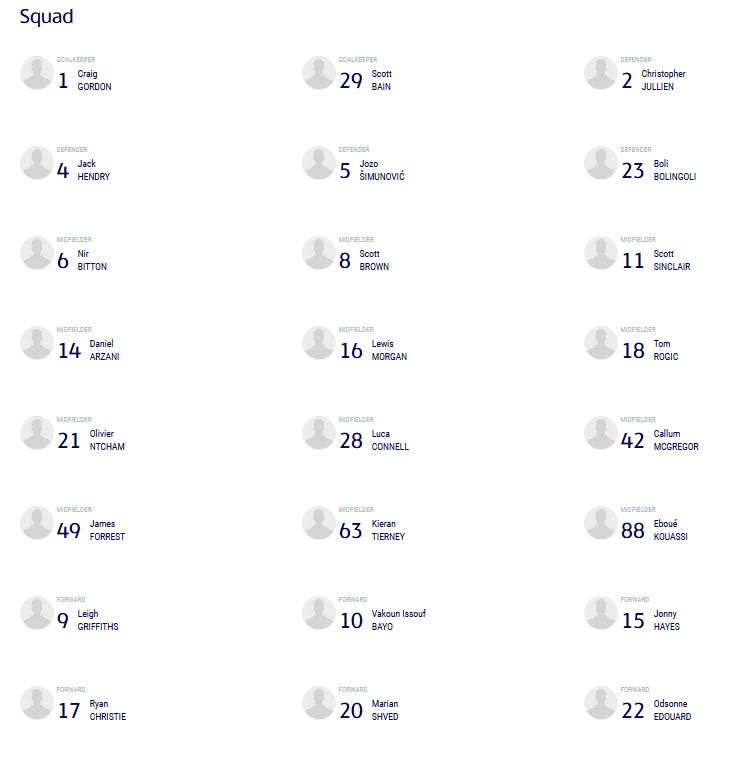 'B List' players are youngsters born after 1/1/98, who have been registered for 2 consecutive years with the club. The likes of Ajer, Ralston, Henderson, Dembele & Johnston qualify for the 'B List' – we can register them on that, saving us an 'A List' place in the process. 
However, if you look at the 'A List' we only use 24 of the 25 places. UEFA, in their effort to promote home grown players, set the following rules. – 17 of your 25 players can be anyone – the other 8 must be association-trained – At least 4 of these 8 must be club-trained 
Some definitions. Association-trained player need to have been registered at a Scottish club for 3 years between the ages of 15 and 21, regarldess of age now. Club-trained is pretty much the same, only the player has to have been registered at Celtic between those ages. 
The squad we've registered only contains 3 club-trained players – Forrest, Tierney and McGregor. As we aren't meeting the requirement to have 4 club-trained players in the squad, we can't register all 25 players. 
The biggest casualty for now appears to be Armstrong Okoflex who, based on the squad shown above, won't be able to feature against Sarajevo. However, what it does mean is that anyone we sign now will need to replace someone in that 24 man squad above. 
And if KT does leave, we would lose another club-trained player – meaning that unless we sign someone who played with us between 15-21 we would only be able to register 23 players. Not a huge problem by any means. But it may restrict us a little in terms of squad flexibility. 
A little restrictive, and yet Celtic have a far higher percentage of home grown players than most, club and country wise.
Conversley, maybe this will hamper the "bigger " clubs in the "bigger " leagues as the tournament goes on..
Let's lighten things up, and have a look at whats being happeneing to our neighbours…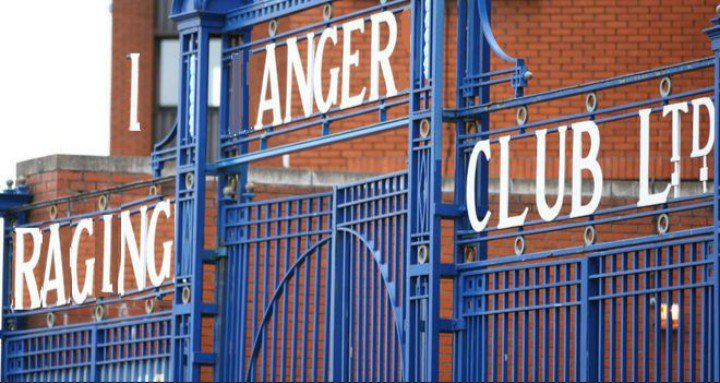 And they are angry, although today id National Racism Day, and they'll be out with their bowler hats and brogues playing traditional Beach Boys songs from the sixteen nineties.
 When Scotland talks bravely of independence, perhaps the government should show a little bravery and put these bigots back in their box…
But, I digress..
Back in January…
The latest from #Rangers:
 Steven Gerrard says Steven Davis & Jermain Defoe will play a part against #Cowdenbeath tomorrow.
 He confirms Ross McCrorie is going nowhere this month & could be a future captain.
 Joe Worrall will not be recalled by Nott Forest in January. 
And yet..
FRATTON PARTY 
Rangers ace Ross McCrorie joins Portsmouth on season-long loan
A loan where Portsmouth have an option to buy…which seems to have confused them a bit..

Er, thats what an option to buy is. They decide whether or not they want to buy him. Otherwise, there'd be no point in them inserting the clause…
It's the start of a clear out as Dave King looks to save a few quid, as it has proved impossible to raise any by selling any of their players, who for some reason nobody really wants.
They have four friendlies in July, none of which are on the season book, and all of which are pay at the gate, hinting at a cash shortfall already..
Merchandising is another, quality goods at affordable prices in easy to access outlets…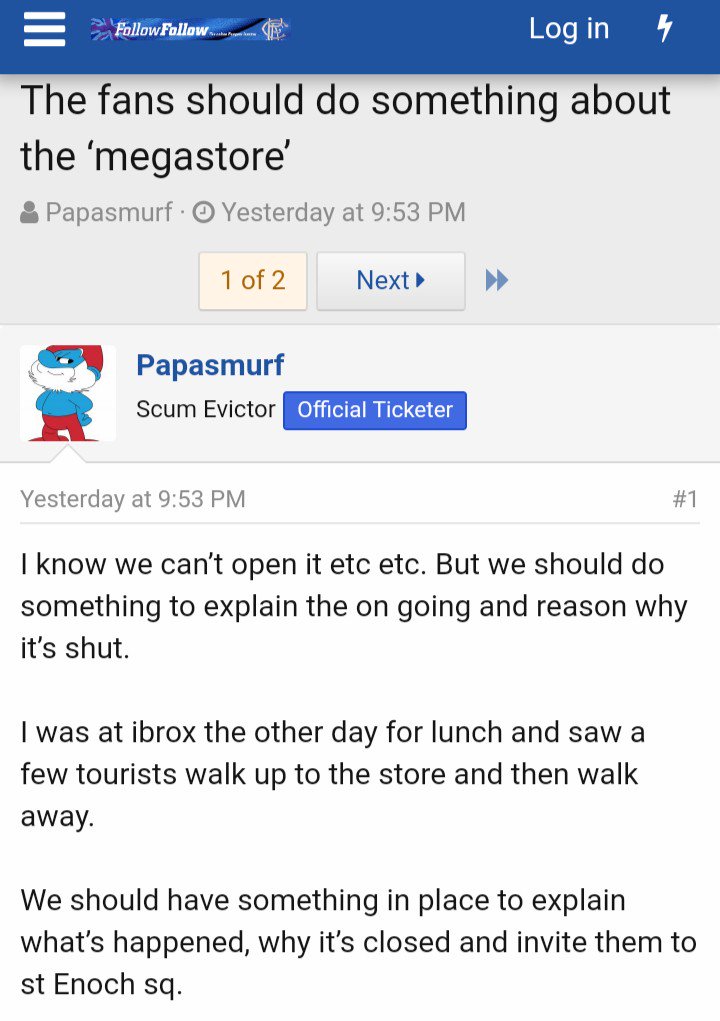 Aye, hordes of knuckle draggers descending on tourists out with their families being "invited " to St Enochs Square. That would be a winner.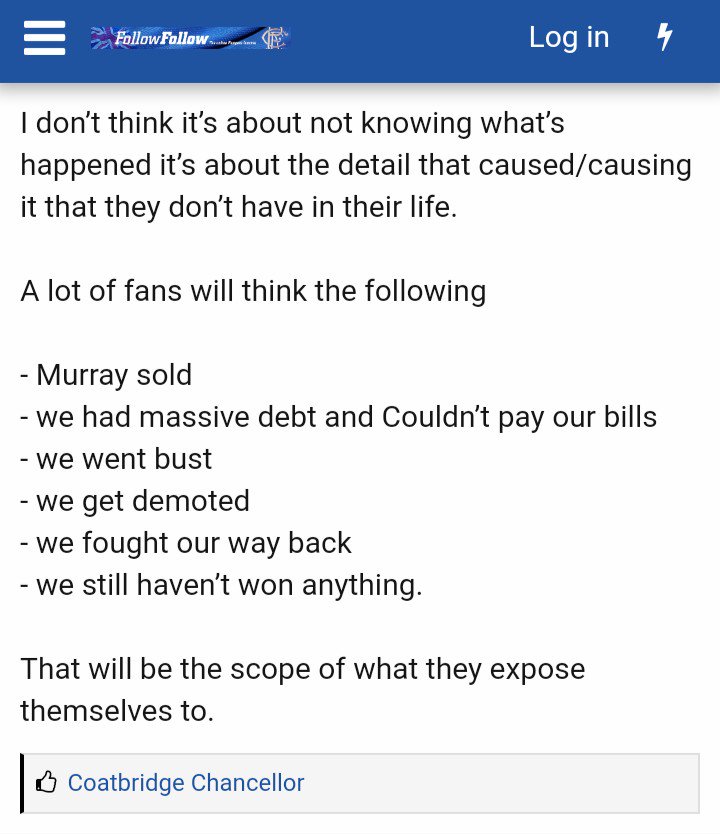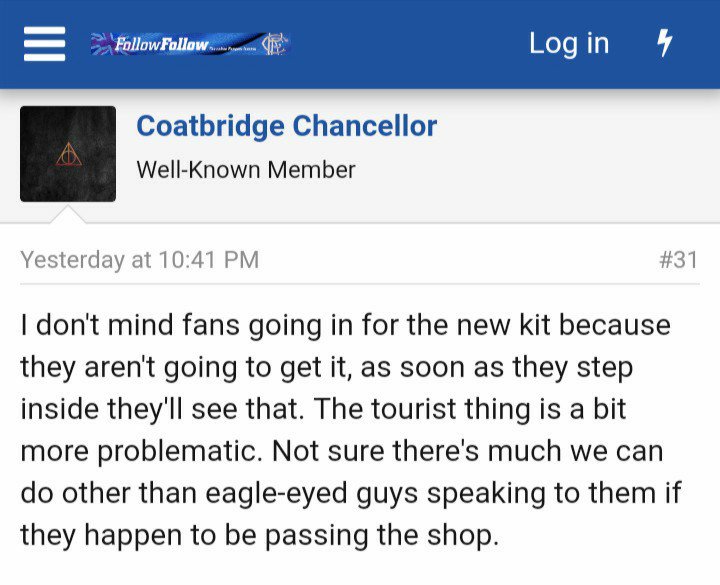 I would have thought they would have had enough of eagle eyed guys by now…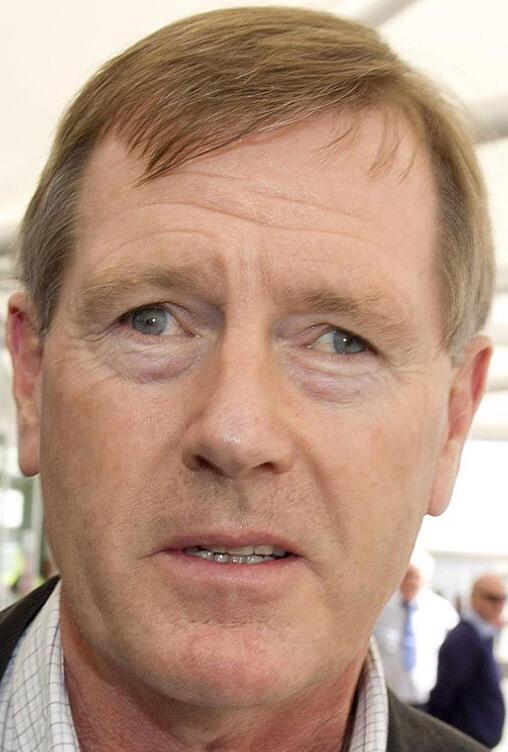 Although I suppose they could sit outside the shop, on a rota basis, with perhaps an effigy of a "rangers " player, and ask for donations..
Like this Alan MacGregor mock up
It's getting close to tipping point for the second version of their culture, with Hummell and 32 Red both in a bit of a tizz over exactly what they should be getting for their money, which doesn;t appear to match what they were told they would be.
Thankfully, Dave Kings considerable courtroom experience may be enough to fend them off for now, but once agin, the darkness is closing in on the darker side of society, and with their European campaign about to begin, qualification is more than important, it is necessary.
So is a little geography lesson, it seems…
Rangers (assuming we get past St Joseph's of course) will play the winners of Cork City v Progres Niedercorn!..

if we go to Dublin we will follow on

Looks like the accountant at the old club is in charge of travel at the new one.
Away from all that, and we'd like to wish a very happy retirement to John Keane, who stood up when others hesitated and was an integral part of saving Celtic when the banks thought they could feast on our remains.
From the Celtic Wiki, there are some fine words..
Back in the dark days of the early 90s the club was stuck in the mire, in the self destructive days of The Celtic Takeover. There were a number of unheralded heroes during this period, and one of those was John Keane. 
He may not have had the much lauded position from retrospectives of the period such has been given to luminaries like Brian Dempsey, but John Keane  played a card which few others would. A life long Celtic fan, it was he who stumped up hard cash from his own funds to finance the club to avoid the ignominy of administration. 
He went on to support Fergus McCann when certain former allies chose not to, and in time it was to be a brave and successful move for all. One that Fergus McCann will surely be very thankful of. 
He was bestowed the honorary chairmanship of Celtic in 2013 as a reflection of the respect the club has for him, a title which surely he will treasure. Actually despite his personal success he is a modest man, but he was a perfect fit for this crown. 
As a further measure of the gratitude of the club this unsung hero was rewarded with the honour of raising the league title flag in 2013,at Celtic's 2-1 victory over Ross County which allowed the general support to show their appreciation. 
It was a truly fitting tribute, and one man whom deserves more than just a footnote in the retrospectives of the club during that turbulent time in the early 90s.
  A man of true humility and dignity, and a lifelong Celtic supporter, John played a hugely significant role in preserving the Club's history, success and, above all, continuity. John played a pivotal role in saving Celtic for us all. 
We wish you all the best, and thank you for doing what you did when you had to do it.
There was no diary yesterday, so we go back to Thusrday for this image..