Celtic Diary Tuesday July 2: Do You Want To Know A Secret ?
Though it's hardly secret any more, and we've told you before anyway.
Latest stories doing the rounds this time, however, actually have at the very least, some substance to them.
Keiran Tierney has made up-or had- made up his mind that it was Arsenal he wanted to play for. Hence the low starting bid of £15m
Arsenal knew that there was no chance it would be accepted, and complained that their entire transfer budget was only £45m , a ruse that was blown out of the water with their £40m bid for Wilfred Zaha yesterday.
Other clubs have been watching the Tierney saga and there will be other bids.
Celtic, however, are still trying to work out how to tell the fans that Tierney actually wants a move in such a way that some of them will actually believe what quite simply is the truth.
Then they will tell us the real fee, to soften the blow. Making them look like they've fought our corner.
In the meantime, Boli Mbombo of Rapid Vienna is about to be announced as Boli Mbombo of Celtic.
Despite what you may hear elsewhere..
Deal not done. Yet. 
Part of any condition of working closely with the club is that you get the official exclusive. Therefore any journalist in such a position is unlikely to give away sacred information on social media when his newspaper pay him to put it on their pages.
As far as we know, Mbombo is Tierney's replacement, not back up. A player of that ability is not going to come to Scotland as a back up.
On the other wing, however, there is a bit of a problem. Tony Ralston is decent, and may turn out to be a very good right back, but thats probably a bit of an ask for him to be at that level by next Tuesday and the start of the qualifiers.
Thursday is the dealine for any new signings, and so could Celtic be set to announce not only Mbombo but perhaps Romain Perraud as well ?
Or do we just wait for Stephen O'Donnell ?
One would have to say that two new right backs and a new centre half  in a four man defence has Artmedia written all over it, so let's assume that whatever team starts tonight against St Gallen will be pretty much the team to face Sarajevo.
Then there's Filip Benkovic, who we hear is a possible makeweight in a deal to take Calum MacGregor to Leicester…at least we think it's MacGregor.
It could be Tom Rogic, who is the subject of interest from Zenit St Petersburg, and the word is that it's more than interest and also more than likely that Rogic will go.
Rogic, too, is currently in rehab after picking up an injury in the Cup final. Rehab is , of course, a euphemism for on his way out…
We did say the team that lifted the ninth title will be unrecognisable from the one that won the eighth.
So far Lustig and Boyata have gone, with Tierney and Rogic looking like they're next.
That's before we start further trimming the fringe players… Mulumbu has already gone.
There's a certain mixture of trepidation and excitement when such a root and branch clear out takes place.
On the one hand, we don't want to lose the guys who got us where we are, but it must be taken into consideration that some of them will want to go.
On the other hand, the freshness and drive needed to lift the side cannot be denied.
What also cannot be denied is the determination behind the scenes to get the business done.
Quickly.
If that is indicative of the passion and commitment from the board and the management, then this could well be a season to rank with the Invincible season, and I think we'd all be happy with that.
An all new pants dropping , heart stopping, women shrieking , grown men crying , dogs barking, cats wailing,  fist pumping ,  no sidieways passing legendary Glasgow Celtic FC…playing the Glasgow Celtic way.
In the final game of their Austrian tour, Celtic will face St Gallen tonight.
This is far and away the toughest game on the tour, with St Gallen currently a Swiss super League side.
Founded on 19 April 1879, FC St. Gallen is the oldest club still in existence in Swiss football and in Continental Europe. However, the team has had relatively little success in comparison to other clubs. Despite the fact that St. Gallen won the Swiss championship twice in the 1903–04 and 1999–2000 seasons, the team has mostly been a mid-table side. During the last decade, the strength of the club continually declined and this eventually resulted in the transformation to a yo-yo club. St. Gallen were relegated to the second-tier Challenge League twice at the end of the 2007–08 and the 2010–11 seasons. St. Gallen has recently seen a remarkable surge in performance over the last 2 years and now has solidified itself as one of Switzerland's better clubs.
In 2016 FC St-Gallen, became a member of the exclusive Club of Pioneers, as the oldest football club of Switzerland. 
FC St. Gallen play their home games at the kybunpark. The stadium has a capacity of 19,694 and it is on the west side of town. The stadium replaced the former Espenmoos stadium in the east. 
The game is live on Celtic TV. 6.30 kick off.
Worryingly, their home strip may well have attracted the attention of the design teams at New Balance..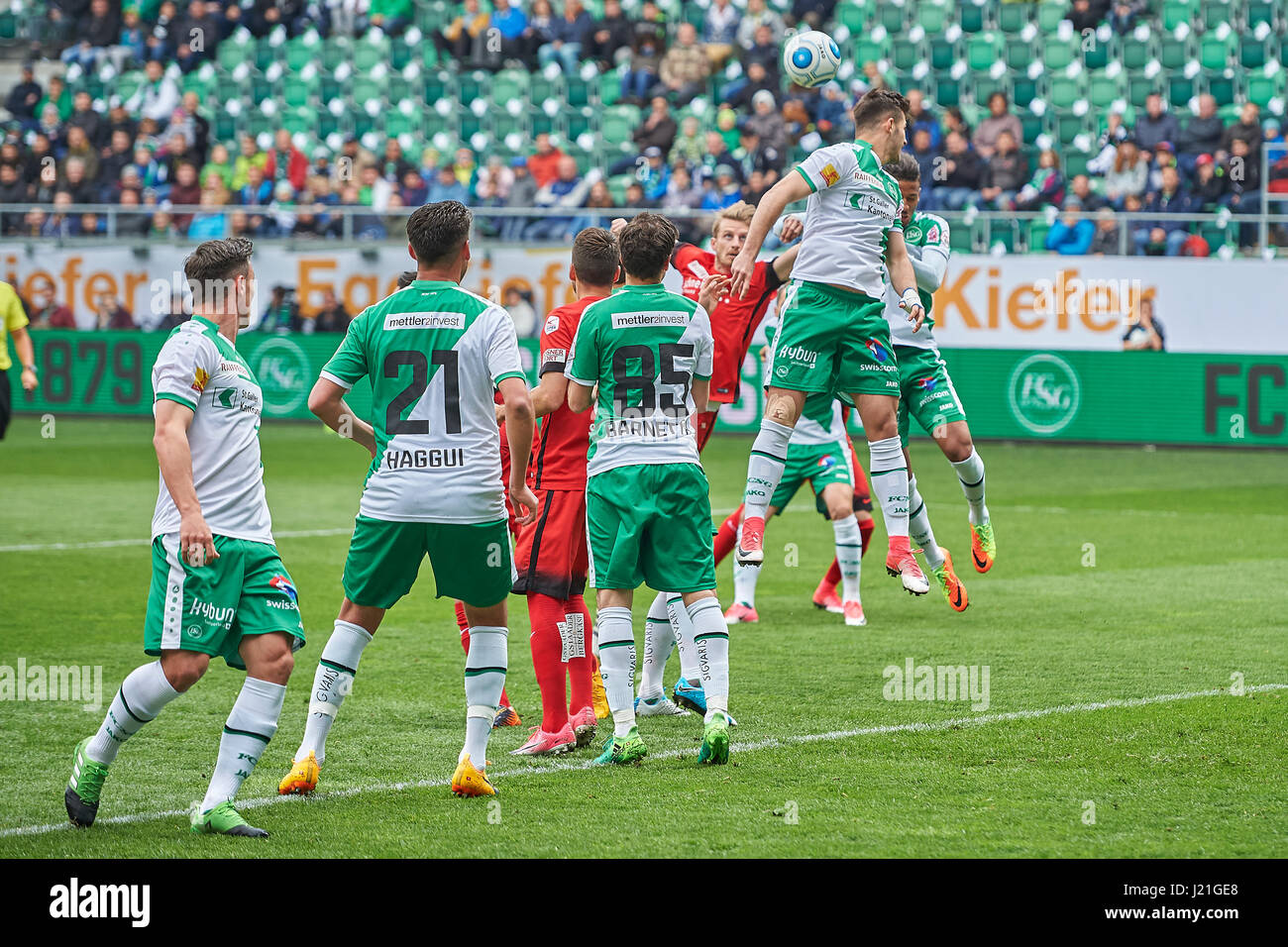 From that it's just a small step to a sash…
Speaking of those fond of the sash, they've gone all doo lally again.
Call It Out, a group formed to highlight anti-Irish racism and anti Catholic bigotry in a way that Nil By mouth have singularly failed to do since it's inception have attracted the attention of the darker elements in Scottish society.
In possibly the most extreme example of "Aye, but, aye but whit aboot " they've published and circulated a leaflet which at the very least is an incitement to the hatred that they pertain not to have…
It's hard to do anything else but shake one's head at the level of sheer ignorance and hatred in that leaflet, and I'm quite sure the police will be all over it.
The ones who haven't had it via their mailing list, that is…
Then again, intelligence and self awareness has never been their strong point.. though if one fan gets his way, it could alter the outcome of next seasons title race,
The SFA are considering a rule change to allow them to use that formation. But only them, to even things up now that their players have to pay tax on their earnings.
We've all seen an outbreak of succulent lamb based indigestion of late, as newspapers desperately try to make the challenge from Ibrox stronger than it really is, but the Scotsman twitter feed also managed to get a picture of the European cup in there as well, and let's face it, it's as close as any story about "rangers " will get to including the European cup..
Rangers are favourites to sign Daniel Sturridge following his Liverpool release, according to the bookmakers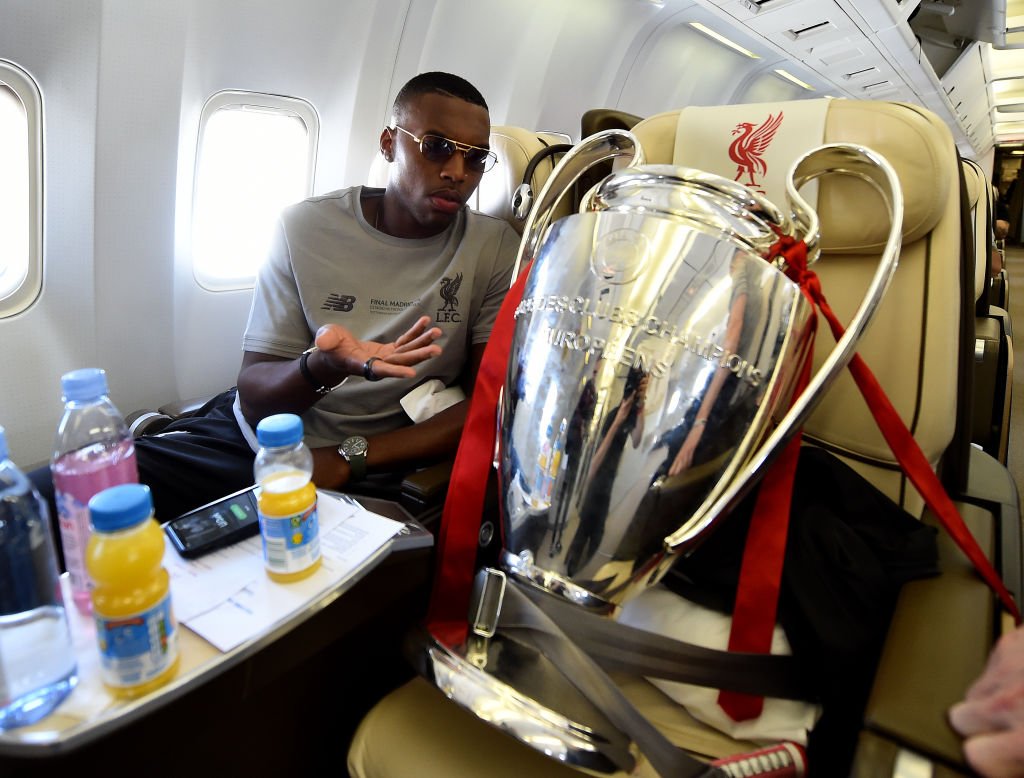 If only it was their own..
Yesterday, we had this..
today..