In yet another twist to the Turnbull Tale, the young motherwell midfielder is now set to join Celtic on a four year deal.
And Norwich.
After days of hushed talks between the Scottish and English Football Associations the player has been granted permission to play for both clubs as long as their fixtures do not coincide, in which case the matter will be settled on penalties.
He'll train every day of the week, half in glasgow and half in norfolk, except for Thursdays when he has to pick his gran up from the bingo.
Everybody happy now ?
Or he might just decide to throw his lot in with Celtic.
The Daily Mail claims;
David Turnbull is poised to sign a four-year deal with Celtic after another incredible twist to the transfer saga.
The Parkhead club's interest looked to be dead when they pulled out of the race to sign the 19-year-old Motherwell midfielder earlier this week after failing to agree personal terms.
Turnbull then held talks with English Premier League newcomers Norwich City, who had matched the £3 million deal with the Fir Park.
However, following fresh discussions between Celtic chief executive Peter Lawwell and the player's representative, it's believed Turnbull has now decided his career would be best served by joining the eight-in-a-row champions. 
 We have exclusive footage of the final phase of the negotiations..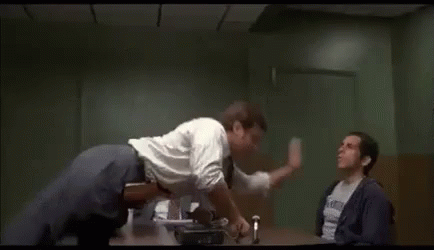 Norwich fans have taken it well…
 

#NCFC I don't know if I'm just being pessimistic but after watching the highlights of Turnbull on YouTube it doesn't really seem like he's that special.
Half of his goals are just from poorly hit deflections off opponents, that he wanders in the right place to rebound.
 

It was because we couldn't offer game time mate
Norwich. Couldn;t offer him game time.
Or boots designed for people who don't have webbed feet.
A second new face is due at Celtic Park any time now…
Celtic have announced that Nick Hammond has been brought in to replace head of recruitment Lee Congerton.
Congerton departed the Scottish champions last month to follow former manager Brendan Rodgers to Leicester City.
Hammond was previously director of football at Reading and technical director at West Bromwich Albion.
"Nick Hammond will be joining on 1 July to work with the club, initially across the summer period," said Celtic.
"Nick's knowledge, expertise and experience will be invaluable as he assists in the club's recruitment across the forthcoming period.
"The club has known Nick for some time and we are delighted that he is joining Celtic." 
You'll remember him from his time on loan at Aberdeen in February 1987, unless you blinked, as he was away again in March.
Or perhaps from this, when West Brom sacked him…
Hammond becomes the latest board member to be culled, paying the price for the appointment of head coach Alan Pardew, who was sacked last week. He also played a key role in the loan signing of Liverpool striker Daniel Sturridge, who has appeared for just 77 minutes since joining in January. (Telegraph April 12 2018 )
He's been out of work for over a year.
There's usually a reason for that.
WEST BROM have sacked Technical Director Nick Hammond – the man responsible for bringing Alan Pardew to the relegation threatened club.
The pair worked together at Reading and when Tony Pulis was sacked Hammond put his neck on the line to push for Pardew as his replacement. 
And the Baggies have replaced him with experienced Italian sporting director Giuliano Terraneo as a Technical Consultant.
The decision to appoint Pardew was a disastrous one, having won just one of his 18 Premier matches in charge.
(Sun, 12 April 2018 )
When you are replaced in a job that requires good communication skills by someone who doesn't have English as his first language, one really has to begin to question one's career choices.
Little wonder he's here "initially " for the summer. He's clearly fucking useless and we're just hoping he's got someone elses number in his phone who can actually do the job.
World class in everything we do, except for the things we actually do.
It beggars belief that Lawwell, already under pressure for his failure to act in the best interests of Celtic re Resolution 12, historic child abuse, police victimisation of fans and blatant SFA misgovernance would sanction a move for the guy who thought Ollie Burke was worth £15m, but he has.
That heated driveway must be giving off fumes…
Mikael Lustig's wife Josefin has revealed that she cried for a week when she realised the big Swede was leaving Celtic. She only stopped when he told her that she could come with him.
Stories indicate that Lustig had asked for a three year deal and the club were only prepared to offer a single season.
On that basis surely a compromise could have been settled on ? We're going to regret this…
Another piece of tittle tattle doing the rounds concerns Keiran Tierney , who is linked with Arsenal and has, according to some, agreed personal terms already.
He hasn't.
Not yet, at least, and there is little indication that he will.
An Arsenal website seem to think there is something in the wind, but it's probably just hot air..
Over the last 24 hours speculation has picked up that Arsenal are determined to sign Celtic defender Kieran Tierney and the rumours have taken a positive turn where the Gunners are concerned.
Yesterday we reported that Arsenal was prepared to offer one of four players to the hoops to sweeten any deal, however, the list of names included three youngsters in addition to Carl Jenkinson and it was the inclusion of the three players that was a little concerning.
Wind the clock forward and it is now being reported that Arsenal will offer just Carl Jenkinson and cash in a bid to persuade Celtic to sell.
That is far better, as we explained yesterday it would have been a mistake to include our own young stars in any potential deal but offering just Jenkinson makes far more sense for both clubs.
Celtic manager Neil Lennon is said to be an admirer of the Arsenal outcast and hopes of a deal being achieved have risen.
It would suit Jenkinson because there would be far more opportunities for first team football, it suits Celtic because they get an experienced player as well as cash and it suits us because we land one of the best players in Scottish football.
Obviously, this could all change but as things right now what Arsenal are reported to be ready to offer looks like it could be too good for Celtic to reject.
It's going to be a long summer, and there's an entire media-and a board of directors-who seem hell bent on making it even longer.
This looks like a bundle of fun..
Welcome to Bhoys v Bluenoses! We're a brand new Scottish football podcast that'll see Celtic and Rangers fans debate about the teams they hold close to their hearts on a weekly basis. We would love it if you could follow us to keep up to date with everything we do. Cheers! 
 I'm up for participation.
As long as the discussion is mature and responsible, and doesn't contain any fuckwits who don't understand what the term "liquidation " means.
The fixture list is out…next season Celtic will unfurl the league flag against St Johnstone on August 3. Hearts have already complained, as they are usually the opponents when trophies and flags are on the agenda.
By the end of the opening weekend, "rangers " should already be playing catch up as they have to go to rugby Park..
It's Friday, and that means it's time for the Etims
Knob of the Week 
Tim Martin is the owner/operator of piss poor pub chain Wetherspoons, where the dead go to drink.
On BBC Question Time last night, unchallenged,  he spewed forth the sort of thing he sells his public in pint pots about how Brexit was being demonized.
He claimed that Brexit would immediately save Britain £39bn , as that is the divorce payment to the EU, which he reckons the government shouldn't pay.
Quite how this will encourage anyone else to enter into a trade deal he didn't say, but Wetherspoons are noted in the industry for bulk buying short dated beer. Thats why they can be so competitive pricewise.
Presumably Martin thinks that international trade dealings are done the same way.
You now know why Wetherspoons are only used in an emergency.
Tim Martin, this weeks
Knob of the Week 
Yesterday, we had this picture..
Today..