Well, it sort of depends on how much you had to drink, I guess.
Thats it then.
Another treble..the third.
A ninth consecutive domestic trophy.
Of course, some people were upset..
Celtic fans blasted for leaving Glasgow in 'disgusting' state following treble treble street party.
It didn't stop there..everyone seemed to want a moan.
BROONY BLAST 
Ex-Rangers star Steven Thompson says Celtic's Scott Brown 'lacked class' against Hearts
The Hoops skipper was booked at the final whistle for taunting Jambos hitman Uche Ikpeazu 
No dignity , you see…not like the dignity what Hearts have got..
It's hurting them, isn't it ?
So much so that at least one club has already made moves to stop title number nine..
First, close the schools…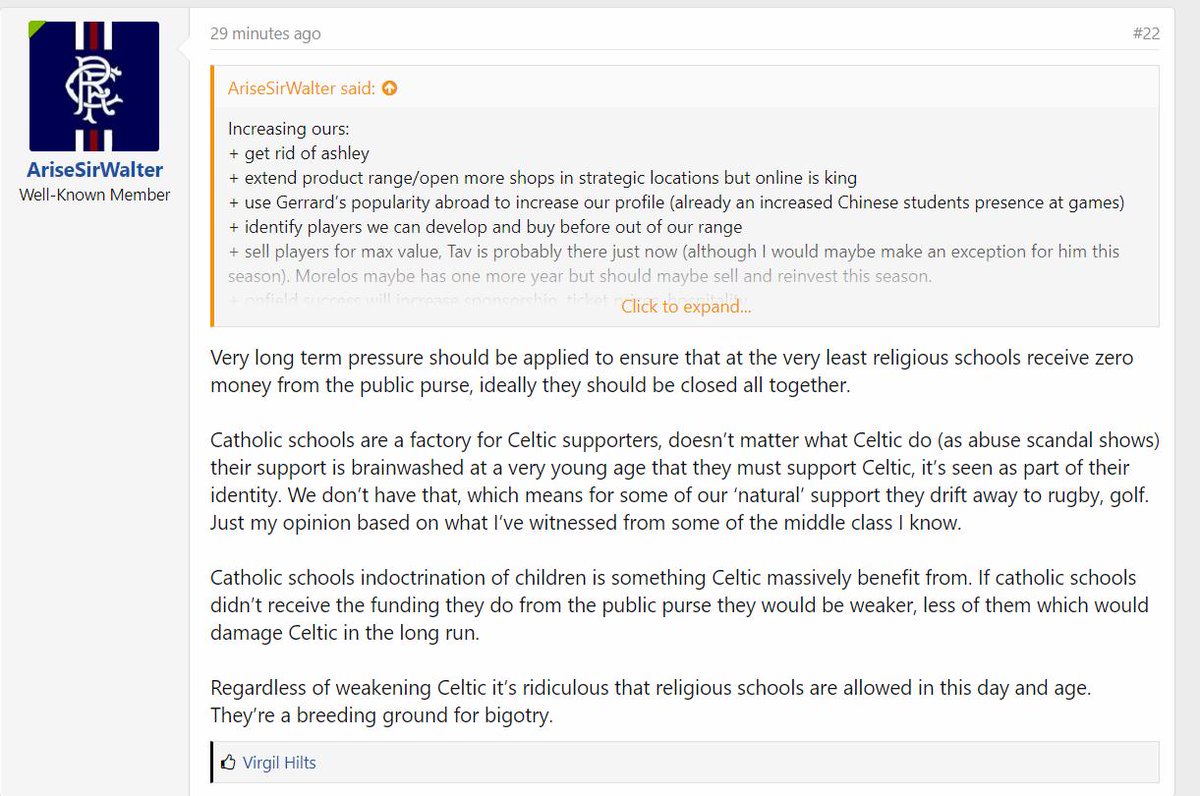 Perhaps it's even deeper than that..

But it's too late. The road to ten is now open.
After the game, Peter Lawwell ended speculation as to who would be driving the club on the last leg of the journey.
It's Neil Lennon.
Others were approached, but took too long to make up their minds.
Many among the support have cast their doubts on Lennon.
Fortunately, the man himself has no doubt in himself or in the club.
He's not going to run out on us.
He knows what is needed, and as we told you a few weeks ago, all that remained to be agreed was the transfer budget.
It appears that that has been sorted.
Celtic won't reveal just how much is available, as that would put a few quid on the prices of the players that are of interest.
For all of those who think we could have aimed higher, we could maybe have spent more money and so on, I would say you cannot put a price on what Lennon brings to the club.
He's here, he's staying and we'd better get used to it.
He had a difficult remit when whatsisname left, but he delivered.
He deserves his chance, and I'm quite sure that the man who seems a lot more mature than the one who left Celtic a few years ago will now go on to etch his name in history.
Anyhoo…something to read to give you a sense of perspective..from Facebook
A wee visit to Heaven.
A Celtic fan goes to visit his best friend Pat in heaven for a day, who passed away just after Celtic`s centenary year in 1988.
The friend walks in and spots Pat. Pat he shouts
Pat, whit you dain here?
Friend, Ach i just thought i`d come and visit you, av missed you so much..with that they give each other a great big hug.
Friend, So whit likes it in here? 
Pat, aye it awright, you`ll never guess who came in the other day?
Friend, Who?
Pat, Cesar and Stevie Chalmers,then Harry Hood came in , that`s 6 of the Lions in here noo, they awe sit oar there laughing and joking, but Gods at his whits end wie Jinky, he`s always cairrying oan.
Friend, Whit diz God say aboot it? 
Pat, `he jist laffs and shakes his heid.
Friend, thats a while yuv been in here noo eh? 
Pat, Aye came in jist efter we won the Double in oor centenary year, Remember we wur both at Hampden that day, when Celtic scored in last 5 minutes to win the double? 
Friend, Aye i`ll never forget that day, it wiz Scorching tae, remember?
Pat, aye good times.So whits happened efter oor centenary year, did we clean up?
Friend, well naw, things got quite bad for us Pat.The following year we stopped Rangers winning the treble, by winning The Scottish cup, We beat them wan nothing, Wee Joe Miller scored. 
Pat, Ach that`s no to bad, least we won something.
Friend, Pat, but things got a lot worse.
Pat, Whit dae ye mean ? 
Friend, well remember we were always oan aboot The Kellys and Whites, no spending money?
Pat, Aye.
Friend, well Rangers took full advantage of it and started to dominate us , we wur oan oor knees.
Pat, Whit ye mean oan oor knees? 
Friend, Pat we cudny compete with them, they wur buying aw the best players,and as usual we wur spending pennys hoping to catch them up, but it wiz in vain.But the funny thing is, they signed a tim.
Pat, Rangers signed a tim, ye winding me up? 
Friend, naw, and you`ll never guess who they signed?
Pat, who?
Friend, Mo Johnstone!
Pat,Thee Mo Johnstone that played wie us, or another wan?
Friend, aye Thee Mo Johnstone.
Pat, hod oan, i wiz at Love Street wie you the day we beat St Mirren 5 nuthing tae win the league, he scored fur us that day,and your trying tae tell me he signed fur them?
Friend, aye Pat it`s awe true, he even scored the winner against us in the last minute at Ibrox 
Pat, ah canny believe whit yer telling me here, 
Friend, Pat it gets a lot worse, it wiz hard times for Celtic fans.
Pat, whit dae ye mean, it gets a lot worse? 
Friend, well ah dunno how to tell ye this, but they went on tae git 9 in a row.
Pat, ye mean they equaled Jock Steins 9 in a row.
Friend, aye Pat, it wiz sare watching it.
Pat, but surely we musta won sumhing.
Friend , we did, we won a Scottish cup under Tommy Burns, but things wur a mess.
Pat, canny believe they won 9 in a row, 
Friend, Pat it`s awe troo, but things took a change fur the better but it wiz a long hard slog.
Pat, whit dae ye mean?
Friend,well ye remember ah wiz telling ye aboot The Whites and Kellys, well the celtic fans finally hid enuff ae them, and started protesting and boycotting games in the hope they wid leave.
Pat, an did they leave?
Friend, well no at first, they did their usual an tried tae pull the wool oar our eyes.
Pat,whit dae ye mean?
Friend, well they telt us we wur moving fae Paradise tae Cambuslang an we wur gonna git a state of art stadium
Pat, Please don`t tell me we moved away fae Paradise.
Friend, naw Pat we didny, we`re still there the day.
Pat, Ye nearly gave me a heart attack there.So whit happened next?
Friend, Well you`ll never believe this, a wee guy by the name of Fergus McCann came fae naewhere and put together a group of rebels and finally managed to get shot of The Whites and Kellys, The Celtic fans were going mental with joy at the news,
Pat, so who iz Fergus McGann? 
Friend, naw Pat his names McCann,no Mcgann
Friend, A wee guy that came fae Croy, but emigrated tae Canada, where he made hunners ae money,and decided tae invest in Celtic.
Pat, So we got better players wie his money?
Friend, Naw Pat, he decided tae redevelop the stadium,and telt us he wid gie us a stadium we wud be proud ae.
Pat, ye mean they knocked doon the Jungle?
Friend, Aye Pat, but what a stadium we hiv the day,
Pat, ack, we hid sum great times in the Jungle, remember?
Friend, the best times.
Pat, so whit happened next, am dreading ye telling me the huns goat tae 10 in a row.
Friend, naw, we went through a couple ae mangers guys like Lou Macari, Liam Brady, we even hid a doacter in charge by name of Jo Venglos ,but sadly ,the huns still hid the upper hawn oan us.
Pat, so if they hid the upper hawn oan us, they musta won 10 in a row.
Friend, Pat, we goat this wee Dutch guy as oor manager, Wim Jansen, and he made Murdo MacLeod his assistant, remember we wur there that night Murdo scored a screamer, when 10 men won the league?
Pat, aye , whit a night that wiz.so whit happened tae their 10 in a row?
Friend, Pat it was nerve racking, av never been so nervous in aw ma life, it went doon tae last game of the season,and we wur playing St Johnstone at Parkheed, if we won, we won the league and stoapped their 10, we beat them 2 nuthing, a Nowegian scored and this guy called Henrik Larsson, Pat whit a player this guy was, he went oan tae become Celtic 3rd highest goal scorer in history, the fans called him King Henrik, he wiz always scoring against the huns, honestly Pat, this guy cudny stoap scoring goals fur us,.
Pat, So we went oan tae dominate did we?
Friend, naw Pat, things were still a bit topsy turvy, the wee Dutch manager left after a season.
Pat, yer telling me, a guy won us the league and stoapped that mob dain 10, and he left?
Friend, aye Pat, the board and him hid a .disagreement, and he walked away, but left us as Champions.
Pat, Then whit?
Friend, well they made this Irishman the manager, guy called Martin O`Neill,remember him? he played in that great Nottingham Forest team that won the European cup twice in the 79 n 80
Pat, aye that wiz a good team, but wiz he any good wie us?
Friend, Pat in his 1st season, we won the treble,
Pat, laughs, no way
Friend, aye Pat he did, we hid some great players in that side, but thats no the best part, he took us tae a European final in Seville, 80,000 Celtic fans went tae Seville Pat, Celtic were showing signs they wur oan the road back tae greatness Pat.
Friend,, But he left as well, you`ll never guess who we goat as manager next?
Friend, Who wiz the player ye hated the maist in the 80s and played fur Aberdeen? 
Pat, Ah hated that wee Strachan, but it widny be him.
Friend, Pat, it wiz, but listen, he grew tae love the Celtic and won us a few leagues, he did awright wie us honest Pat.
Pat, this is hard tae take in , wid never huv thought he wid become oor manager, he hated us back in the day.
Friend, Well he did, and he became great friends wie Tommy Burns,
Pat, funny ye say that, Tommy and a young fella by name of Phil O`Donnell wur sitting jist doon there last night, killing themselves laughing at sumhing
Friend, two good men Pat.
So how long did wee Strachan stay fur? 
Friend, fae 2005 tae 2009, he left and Celtic gave the joab tae a guy called Neil Lennon, an Irishman, we loast the league that year, but Pat, he managed to win us 3 league titles in a row, then he left, it wiz nuts.
Pat, he won 3 in a row and left, sounds like the usual, 
Friend, well next they appointed a Norwegian guy called Ronny Delia, naebdy hid heard ae him, remember thinking, whit the fuck at the time.
Pat, gonnie stoap swearing , you`ll git me fucked oot here,and its aweright in here.
Friend, sorry mate, but this guy Delia, he won us another two oan the trot, then left.
Pat, hod oan, if the guy called Lennon won us 3 in a row, and that Ronny guy won us 2, that makes 5, ye mean we won 5 in a row?
Friend, aye Pat and it gets better, efter Ronny left, we got this guy, another Irishman called Brendan Rodgers.
Pat, and yer telling me it goat better ?, 
Friend, Pat yer never gonnie believe this, he won the treble in his 1st season and we went thru the season undefeated, they wur called .The Invincibles, it wiz unreal he then won us another treble in his next season, tae make us double treble winners,1st team in Scotland tae dae it,the supporters were ecstatic Pat.
Pat, wait the noo, so if ma countings right, thats us done 7 in a row?
Friend, Aye Pat 7 in a row unbelievable 
Pat, so is the guy Rodgers still winning with us?
Friend, Pat, he left us, under poor circumstances,and went tae Leicester city,the hing is Pat, he left a lot of Celtic fans with a sour taste, we wur going fur the league and Scottish cup, when he walked away, he hid already won us the league cup in November.
Pat, he won two trebles and walked away, no way, so yer meaning tae tell me, we`re in with a good chance ae another treble? whits gawn oan doon there?
Friend, Well ye remeber ah telt ye aboot the Irishman Lennon, who won us 3 in a row,when Rodgers left, Celtic appointed him as interim tae help us try tae achieve the unimaginable and get a Treble Treble.
Pat, so noo yer gonnie tell me, we messed up and the huns won the double?
Friend, Pat, he managed it, we won the league a few weeks ago, and won the Scottish cup oan Saturday, there were thousands n thousands oan the streets dancing , singing and having the time of their life`s, Pat its been unimaginable;to think whit we went thru in the 90s, Celtic have cleaned up for last 3 years.
With that Pat raises himself from his chair, tears streaming from his eyes, and gives his best mate the biggest cuddle ever. 
Friend, Pat, ah better go noo, ah telt the wife ah wiz only nipping doon tae the bookies, that wiz 9 hours ago.
As Pat`s mate was jist about tae enter the lift, he shouted tae Pat, oh Pat, wan last thing.
The huns were liquidated!!
The moral of the story Bhoys and Ghirls,We all know and love someone like Pat, enjoy the good times a lot of great people never got the chance to witness what we have…