Though you wouldn't know it from our esteemed laptop loyal.
Instead, they talk of new managers, new players and the title race for next year, which ,according to them, will be a title race because Steven Gerrard is now an even better manager than he was last year.
As for the new manager, the latest we have is that Benitez is first pick, then Andre Villa Thingbob, followed by David moyes, and then finally back, cap in hand, to Neil Lennon.
There has been no refusal or acceptance from Benitiez, who is clearly enjoying string Mike Ashley along for a bit, known in the industry as doing a Daveking…although on the 18th of June the courts will decide that that particular can has been kicked far enough and the new company /club/lodge will be handed a bill of arounf £10m .
Further evidence that the merchandising section of the business isn't doing too well came with the revelation over on the reliable Videocelts website …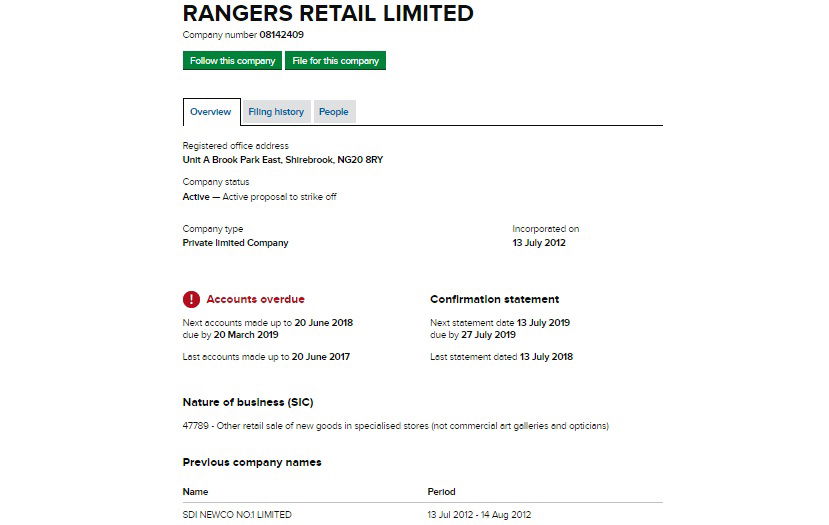 Too late even for a tangerine top to save them.
The media, of course, must have missed this one.
Their campaign to rough up the ranch before the end of season showpiece game with Hearts is matched only by their refusal to acknowledge the possibility of an unprecedented treble treble.
There have been no special supplements, no tributes to the men who might secure a ninth successive domestic trophy, and nothing to commend anyone within the club for keeping things going when it looked like going arse over tit when that Irish fellow quit for Leicester.
though we did read somewhere that Scott Brown has a sore toe, and that James Forrest has fallen out with Neil Lennon.
The latter came from the john James website, who yet again proved that anyone who is giving him information from the ranch is doing it purely for their own amusement. There has been no fall out.
In fact, all the players love the gaffer, and will be sorry to see him go. If he does go, that is.
I do have one worry if Lennon doesn't get the job. The players are notoriously slow to pick up on new tactics, shapes and formations, so it could be a slow start to the season, which of course, Celtic cannot afford.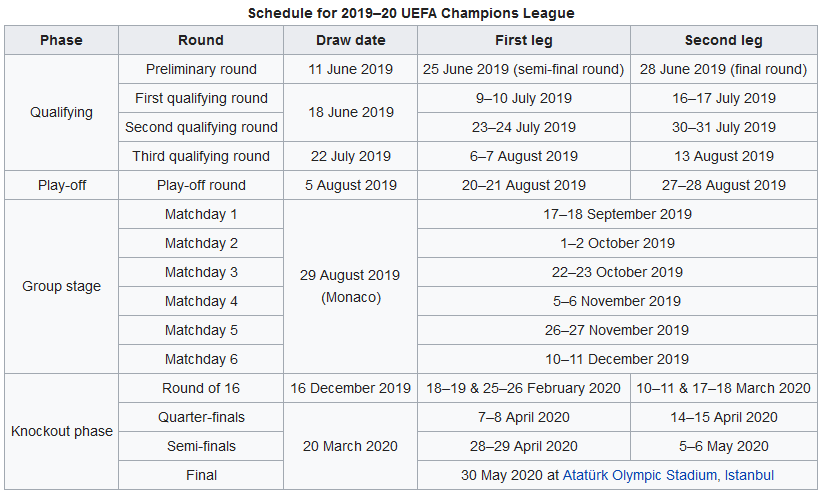 Briefly, here's a look at who we could face in just a few weeks time..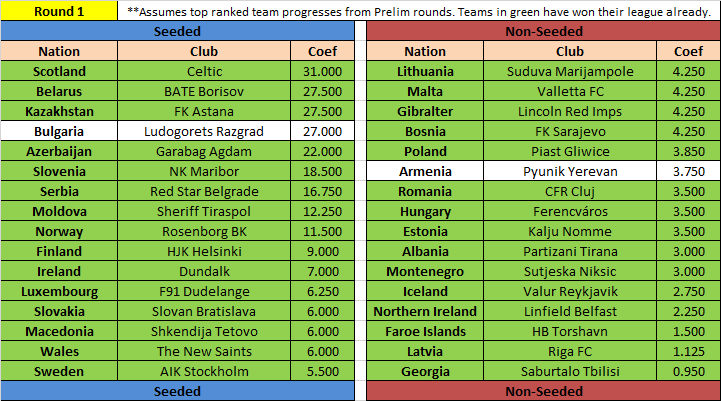 Even at this early stage, where the losers drop into the Petrofac Cup, it looks dodgier than usual…and then its..

Rosenborg ! We played them more times than half the Premier League this season.
If we get through that..four games in four weeks, we get another four games in four weeks…hopefully..


Incredibly, Ajax, semi finalists this season, start just a fortnight after we do.
Bayern M unich fans summed it up best..
It's becoming a farce, and the president of our old chums Legia Warsaw, wrote an open letter..
In reference to ongoing discussion on the future of the UEFA Club Competitions and the position taken by Mr @Tebasjavier, as President of @LegiaWarszawa and Vice-Chairman of @ECAEurope, I'm addressing this open letter to the boards of the European clubs and leagues.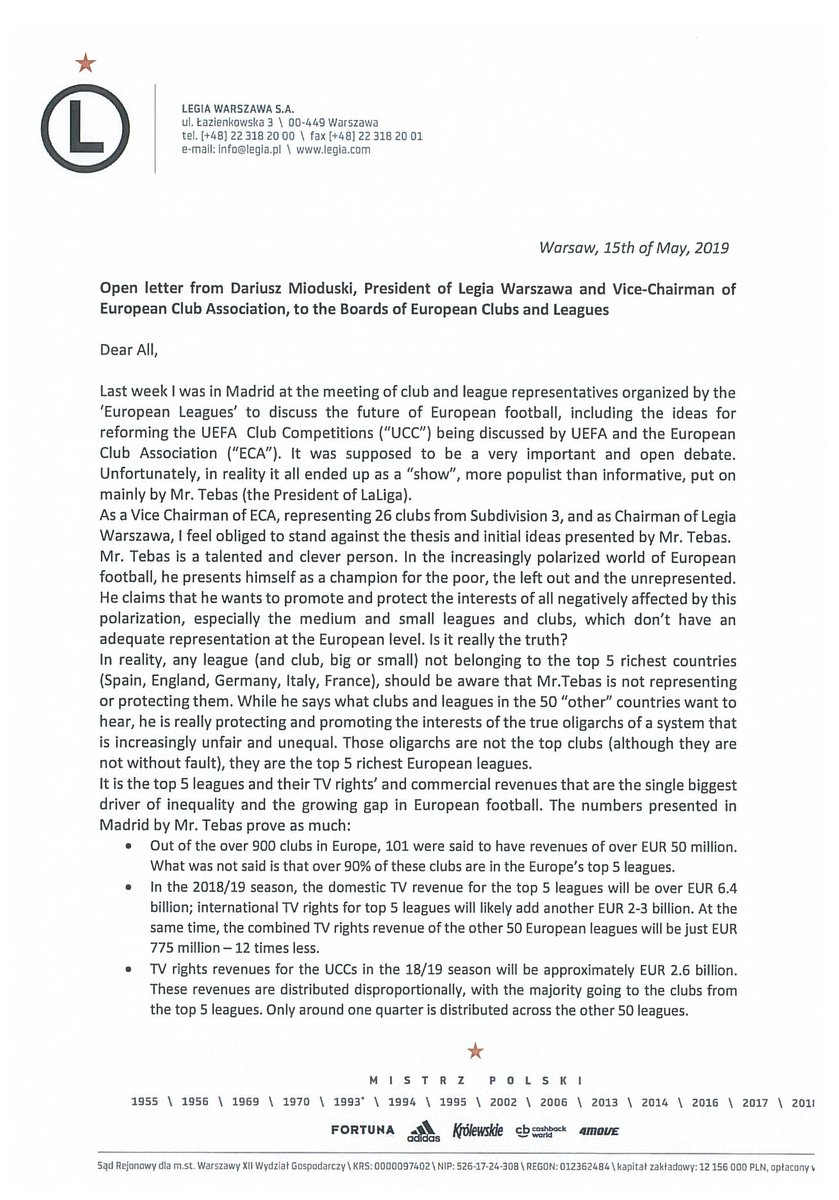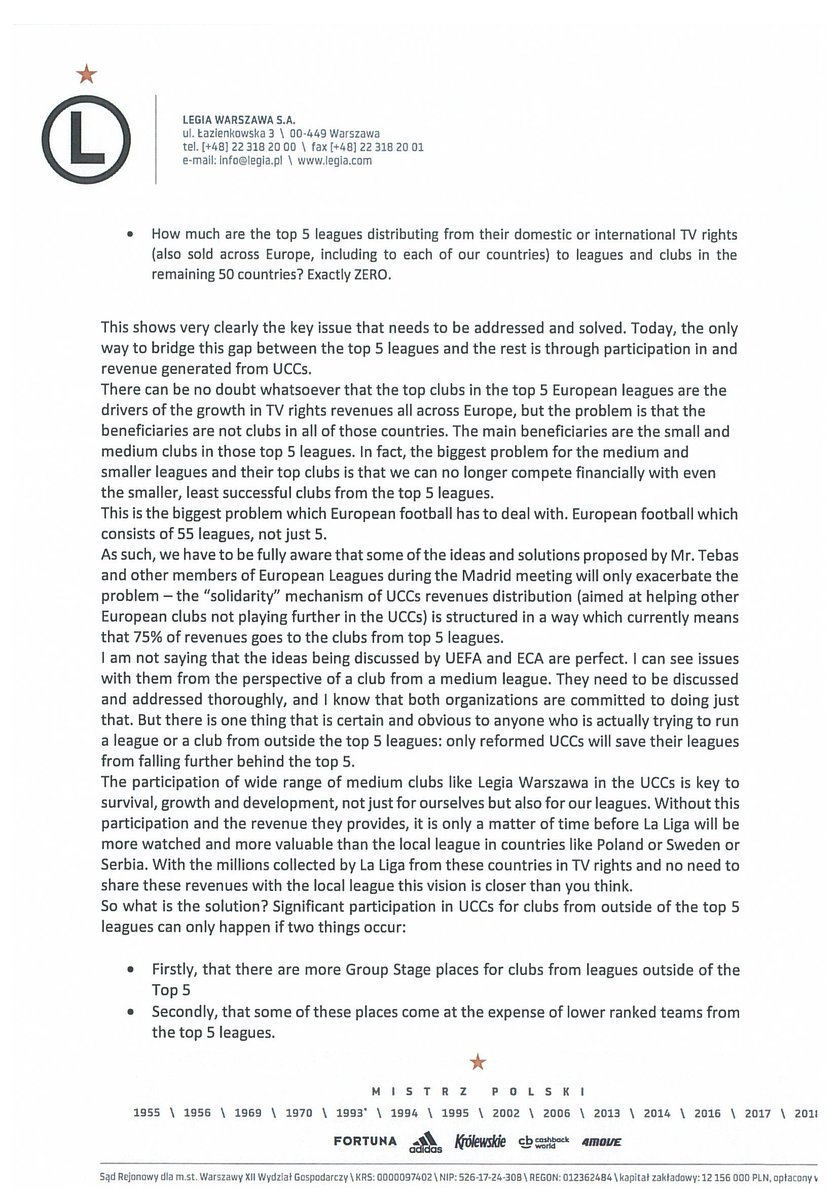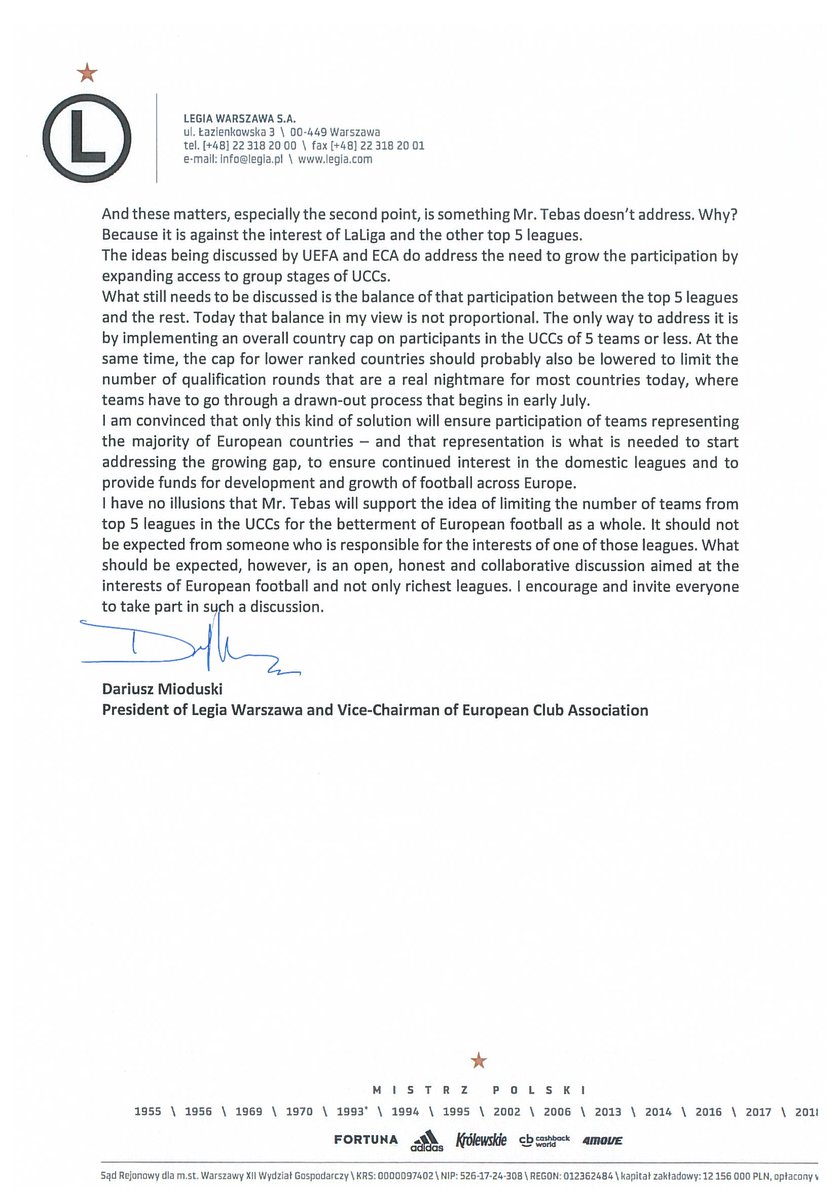 Peter Lawwell is also involved with the ECA, and we await with interest his contribution to the debate.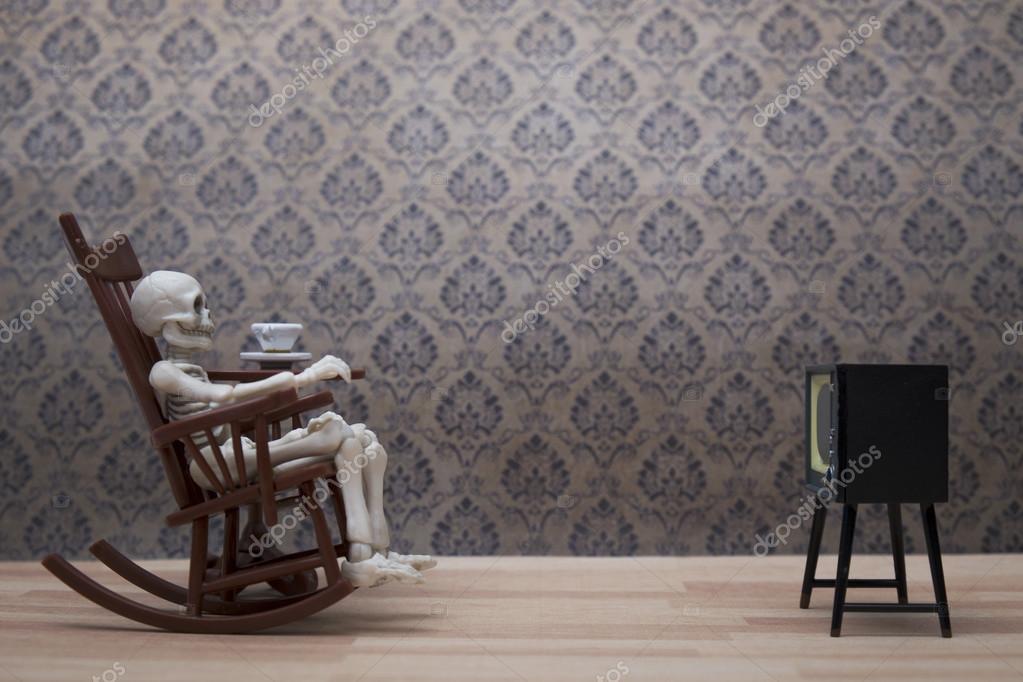 Then again, Peter, an honourable man, tends to make an awful lot of noise, and then disappear into the background.
Resolution 12 is a case in point.
After being handed the smoking gun he asked for, and a remarkably passionate tirade about the issue, he promptly hid the gun and took no further action.
Meanwhile, in Wales…
The Welsh FA don't split hairs. In brief: Bangor City failed to submit Employment contracts of two players; were held to have filed invalid player registrations; and therefore players were ineligible to play. Outcome 3 points deduction for each match they played. 42 points total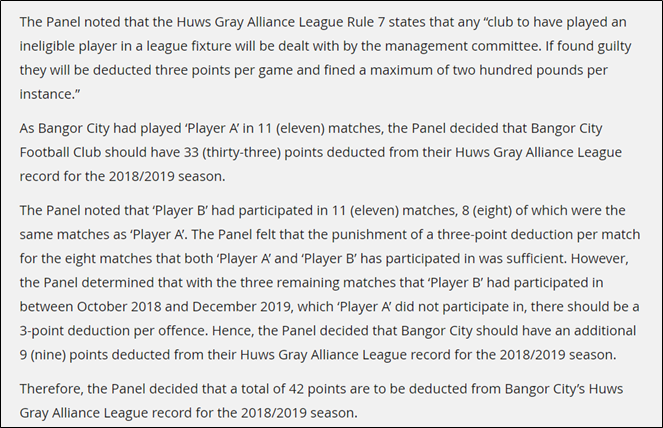 If anyone knows of any similar cases in Scotland, please let the SFA know.
Over and over again.
I asked Peter for his views..
Every day we hear of a new name in the frame to take over from Neil Lennon, or another player is linked with a move away.
It's also worth noting that a campaign for a full investigation into who knew what during the reign of terror for some kids who played at Celtic Boys club is underway, with several hacks mentioning what is a noble thought, but should have been thought through a little better, with a little more sensitivity.
It's worth noting that the fact some people are doing jail time for their crimes indicates that some work has been done on this, but the media refuse to acknowledge it is a societal issue, and not just an issue at a football club.
Several football clubs have had their own problems of this manner, and the point scoring between supporters is not helping. If anything , it is hindering any police investigation by perhaps discouraging any other victims to come forward, and until everyone is on the same side here nothing will get done.
It's not only football.
Thats by no means an attempt to excuse it, but to widen the investigation into what is likely to be a much more complex and organised crime.
The BBC had its Yew Tree investigation, and even Prime minister Theresa May has been accused of withholding evidence of abuse by her own party members.
Recently, David Steel of the Liberal Democrats admitted he knew all about the late Cyril Smith and his activities.
One feels any investigation is being held back not by football clubs, or even the SFA, but by powers greater even than them.
But the media don't, or won't, see it that way.
The first concern is help and support for the victims.
Then the prosecutions, both for perpetrators and accessories, can be dealt with.
Until the obsession with what happened at Celtic boys Club becomes a wider investigation, nothing will get done.
Then again, some people cannot see the wood for the trees.. Steven Richardson, for instance, on the Record Hotline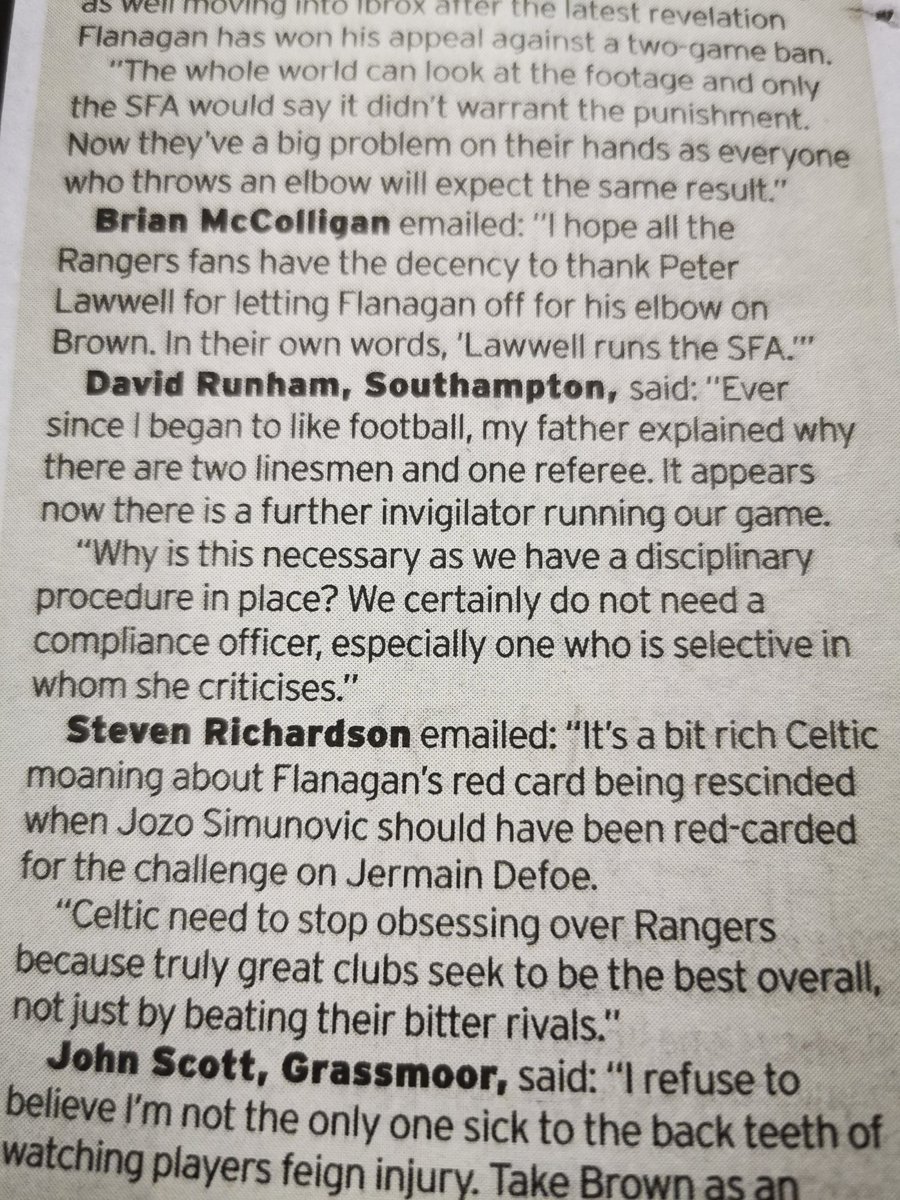 In the media and in the streets, those who drag their knuckles as they walk are hurting real bad.
The good guys, that's us, by the way, are trying to enjoy these glry days, and they are being subliminally played down, as though it's not really an achievement.
By definition, anything unprecedented, is a fucking hell of an achievement.
Don't let them spoil it for us
While you're not letting them spoil it for us, have a think about this particular promotion, and try to explain it..