Apologies again for the irregularity of the Diary, as due to work commitments and the twenty four hour bar in the hotel, it's been difficult to find the time to throw together something that is both  literate and entertaining.
However, there are some things that need to be approached , and so therefore the beer can wait.
The hunt for a new manager has successfully deflected the papers away from the relatively piss poor performance against "rangers " this weekend.
It has allowed the manager to prepare for what is increasingly looking like his swansong at Hampden on May 25th.
Or will it be his swansong.
We are aware that terms and conditions of a new contract have been discussed, and a sort of "subject to no one else wanting it " arrangement in place for Lennon to finish the ten in a row charge that he started.
After coming in to steady the ship when the last manager headed south for warmer climes and bigger cheques, Lennon should, and probably will, be offered some sort of role at the club.
However, there are several names in the frame even at this stage, as you'll notice no one has actually said they aren;t interested yet.
Perhaps the job does still have some attraction, maybe a sort of best of the rest appeal for the better managers who aren't quite yet ready for obscurity.
So, lets have a look at the runners and riders as they stand,  a sentence that will make pedants everywhere reach for their keyboards..
Rafael Benitez.
First mentioned on here back in March, and now back in pole position with the bookies. A drunk fellow told us that he, too, reached agreement on terms and conditions to take the job, but is holding off a decision until he considers all his options, and he does have a few.
Jose Mourinho.
A name still being bandied about, but its unlikely he could stand me shouting "fuck off " at him for an hour and a half every week ?
David Moyes.
Another name still being bandied about, but would he be able to handle everyone in the stands shouting "fuck off 2 at him for an hour and a half every week ?
Andre Villas Boes. (is that his name ? )
A possibility, according to at least one drunk we listen to on a regular basis. Might well be some mileage in this.
Marcelo Thingy From Leeds
there's a very convincing case for this guy, but whether or not he's fed up of the charming Victorian architecture of Leeds and ready to swap it for the eerily similar Victorian architecture of Glasgow is another question. and one he probably wouldn;t understand as his English apparently isn;t great, and according to one fellow I spoke to last week, ( and he would know ) there is an awful lot of media work that comes with the Celtic job, and the Argentinian fruitbat might well be fun, n=but being able to handle the press next year might to too much for him.
Anyone else ?
Steve Clarke hasn't ruled himself out yet, ut he certainly hasn't ruled himself in.
Eddie Howe is another name recently mentioned, and from a source not quite as drunk as the others. It's claimed the Bournemout manager has been interviewed, in London, and has expressed an interest in the job.
So much so, on fact, that our man reckons he's the real choice and all the others are a mere deflection.
By the way, last tim ei spoke to him, he was telling me that Rogers was going to Leicester, and this was before the ink was dry on Oddsone Edoaurds deal.
Which probably does explain why Moussa Dembele hit the highway the way he did.
So, who is it to be ?
I don't really care any more.
You know why ?
Because  whoever it is, he won't be as good as Steven Gerrard, who by then would have seen two Celtic managers off during is reign, and thats before he's even won anything.
Well, that will be the narrative from our more imaginative reporters up there.
Speaking of which..remember this guy ?
Andy Newport Retweeted Andy Newport
Press Association Sport understands Jozo Simunovic was also referred to the same SFA three-man panel of ex-referees following the off-the-ball incident with Jermain Defoe but there was not unanimous agreement that it constituted a red card offence 
He's the guy who broke the Beaton death threats story, which conveniently covered up a massive error of judgement from the referee when he popped into a loyal bar after helpng his heroes win last time out at Ibrox.
Note again the term "understands ", which means there aren;t any actual facts to back up his claim.
What it does though, is encourage the rage amongst those who might otherwise wake up and realise they've won nothing again and are about to be fleeced for the new season books, strips, sashes and special self playing flutes that will hit the shops this summer.
incidentally, I got stuck behind an orange walk in motherwell last Saturday, at least thats what my pal told me it was.
I thought they were filming an episode of the Walking Dead.
Predictably, Neports press release prompted a statement.
And I have to say its one of their funniest ones..

Whoever wrote that perhaps needs to understand what even handedly means.
Then there is always the default position to get the bears onside..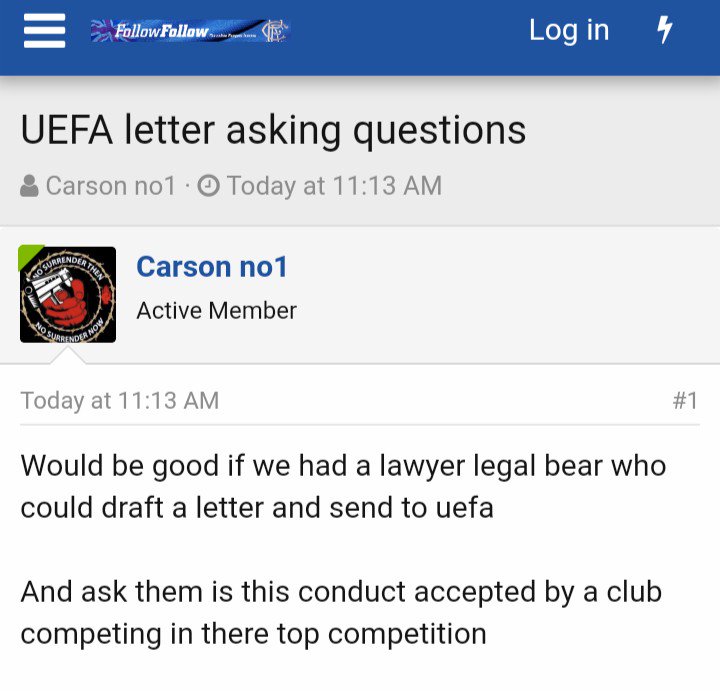 Clearly he's not the guy to proof read "there " letter..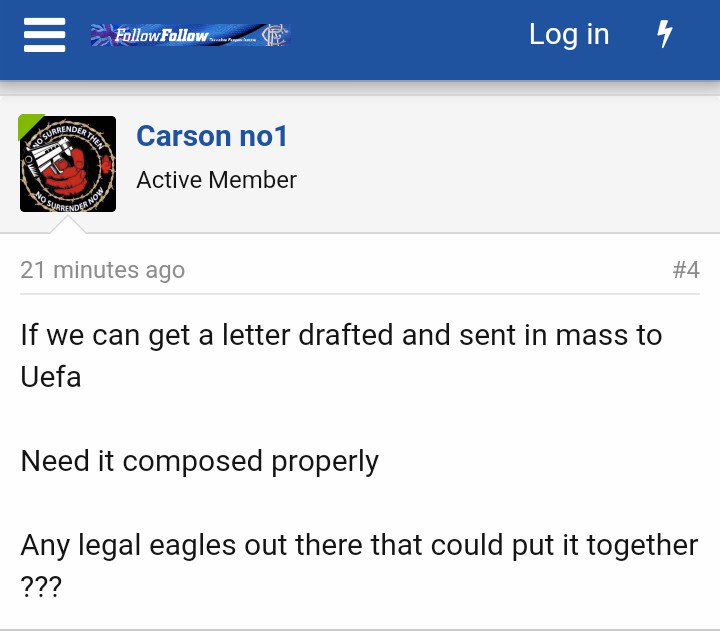 Most of his audience would have stopped reading at "in mass " . They only march past chapels, they won't go into them.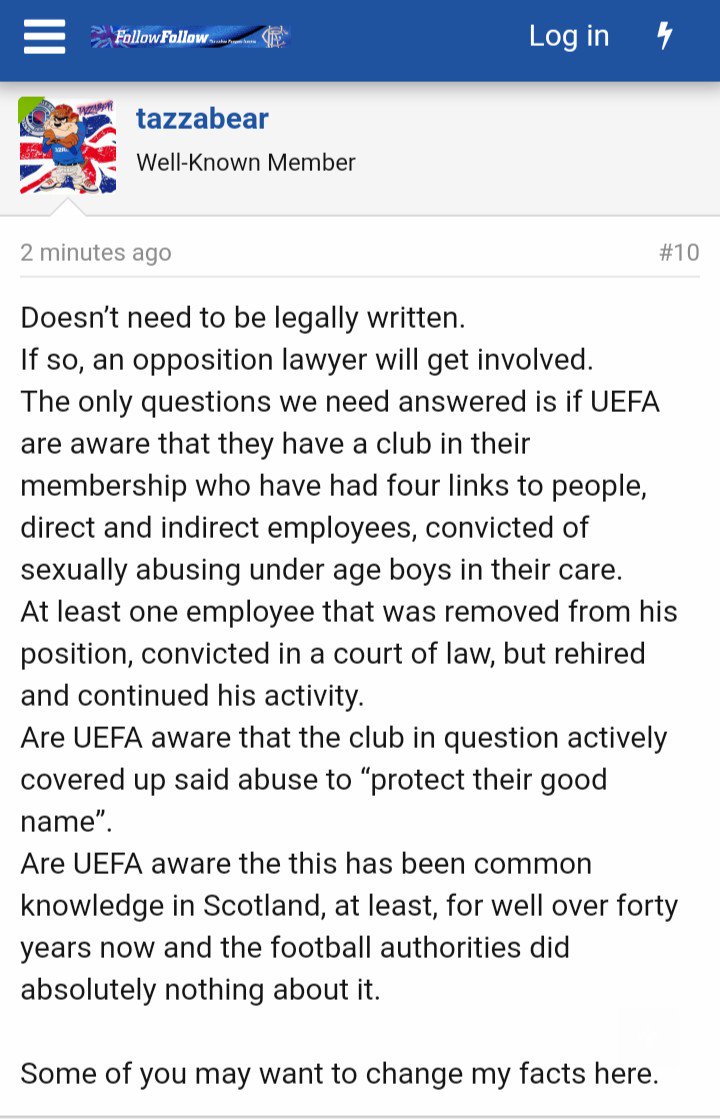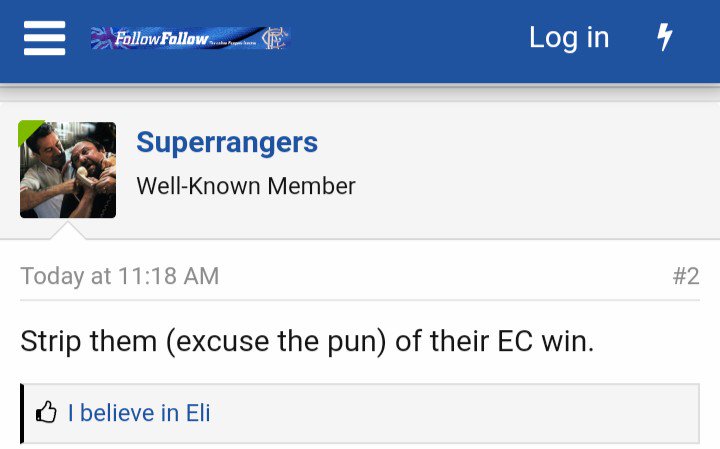 They really are in pain.
If it was an animal you'd have it put to sleep to save them any more suffering.
But then again, we'd have little left to laugh at.
Anyway, they are looking forward already to next season, whilst the SFA work out how to include the two wins over Celtic in next years points tally….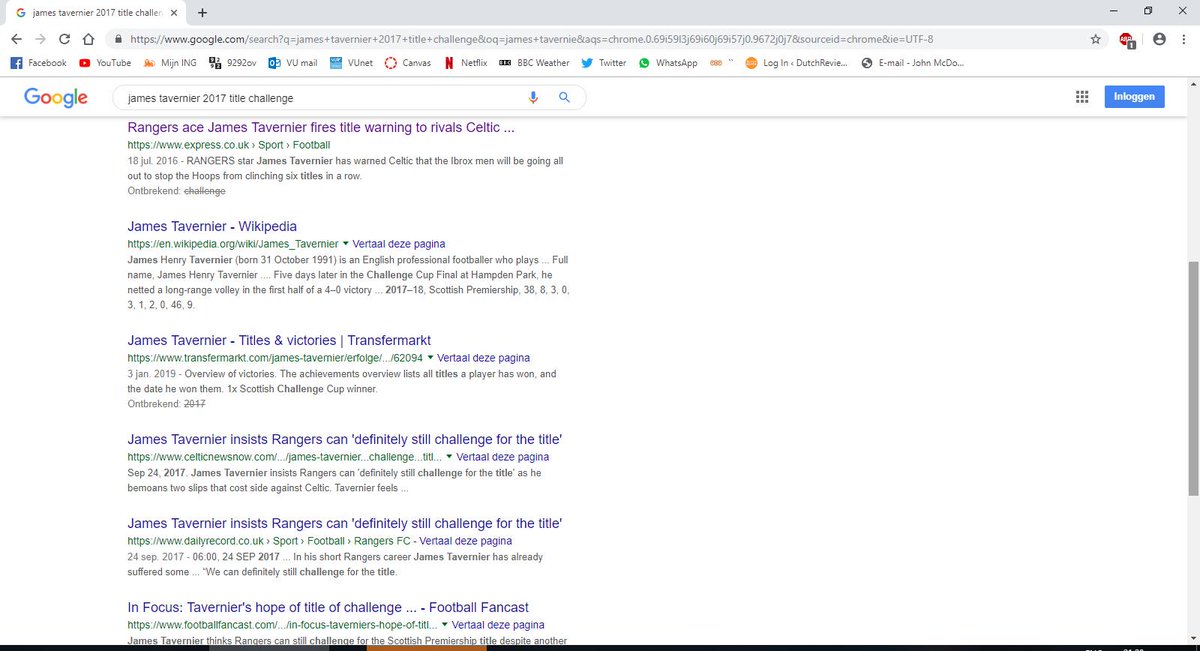 He might be right one year.
One other thing…
They really didn't need the picture. I think we all knew what he would look like..
How about a caption to comment on,? – I hear you ask
Go on then..