Well, I enjoyed it.
From the first hoof up the park it was clear that tippy tappy had been binned, which came as a massive shock to the Aberdeen players , and when Jozo Simunovic ran straight into their parked bus and forced a save from their keeper it meant that it was just a matter of how many.
So much so, in fact , that Derek McInnes , his assistant, and two Dons players went for an early bath, several months before they'd planned one.
McInnes ? He might not want the Ibrox job, but he's certainly created a home from home up there under the northern lights.
The assault on Ryan Christie, which initially looked like a clash of heads, when viewed in slow motion, is enough to get someone jail time. Watch how the Aberdeen player tenses and aims…the neck muscles were reminiscent of a Jimmy McGrory header.
McInnes was sent off. He later claimed it was due to his reaction to a chorus of "Sad Orange Bastard ", which actually started after he'd been sent off.
I guess he just got confused.
Surely it was his own fans ?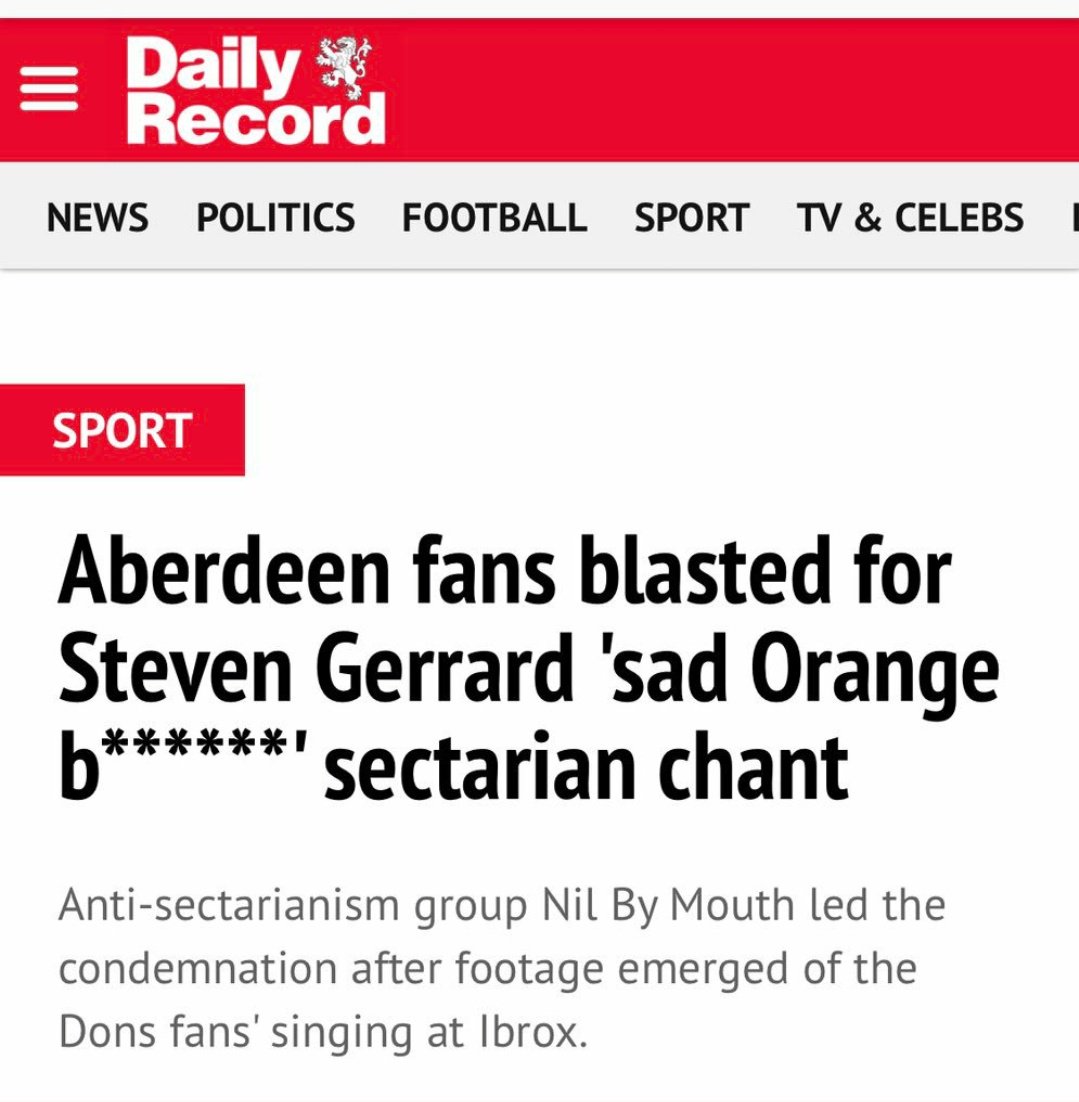 Home from home…
Serial loser McInnes lost again. He should be used to it by now.
But, in the interests of balance, lets hear his side of the story..
Derek McInnes;
Dom Ball – 'I need to remind people about when Boyata took Gary Mackay-Steven right out.'
Sectarian singing – 'It'll be interesting to see if everyone gets punished for the incident.'
It's  deflection from how his team played, which included a tackle by Lewis " Uncle Barry, get me a job " Ferguson that was pretty much a come and get me to "rangers " , is , er, just what the other teams do when they've had their arses smacked…
He's made an arse of it again, and now surely the Aberdeen board will notice that he's won the square root of fuck all, and done so with great dignity…
Here's to eight in a row, and nine consecutive trophies.
These are better days…
Europe can wait. I'm enjoying their pain too much.
BBC Scotland, currently undergoing a revamp to take its head out of the arse of it's London bosses, employs a Jonathan Sutherland to promote Scottish football..
Yet more moronic sectarian singing in Scottish football, this time from Celtic fans aimed at Derek McInnes. An issue Scottish football seems unable to solve. 
Another issue that the game seems unable to solve is how a seven year old club is going for a 55th title.
Or how fans of one club were led to believe that another club was the same one, to the tune of millions of pounds of their money.
As much as I don't like them and their attitude to cultural diversity, one feels an obligation towards those not capable of rational thought or behaviour, and it surprises me that they don't seem to welcome that help..
Anyway, it's the sort of sort of scandal you'd think a state owned and paid for broadcaster would feel obliged to investigate.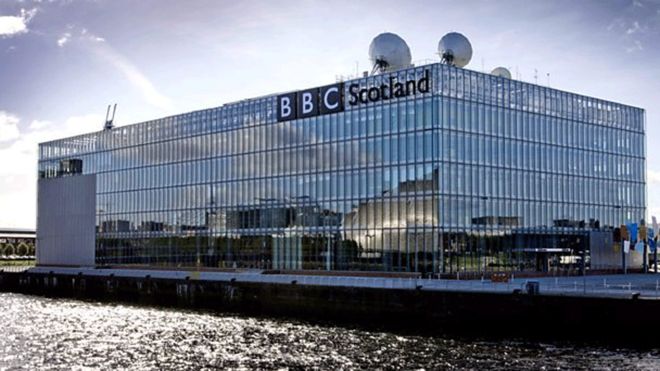 Mr Sutherland, until you remove your head from the arse of your producer, you have no credibility whatsoever.
So, stop talking and stop thinking until you learn how to use your eyes, (2), your ears (2) and your mouth (1) in proportion.
Meanwhile, James Forrest scored a belter, showing why he is a Celtic legend.
In the making. Although he's done pretty well so far..
Oddsone Edouard scored a penalty, itself a rarity these days, and Tom Rogic did what he does.
Which impressed the ladies.
Well, one of them…
She tweeted…
Wouldn't say no to that!

John C, also on twitter, was a little more practical..
'I don't think I could manage another 68 of those, Deirdre.'
Dragging the Diary out of the gutter, we move on…
Celtic are now in a Cup final, and let's face it, more or less certain to win the league.
We've every right to feel a little bit better this morning.
I certainly do.
Lennon changed things about a bit.
The players responded.
James Forrest, a player we take for granted, stepped up and led the charge.
James Forrest for Player of the Year, no doubt about it, big game player, big game goals, big game assists, single handedly dragged Scotland into a Euro2020 Play-Off too, the only midfielder in Europe to score and assist 20+ goals in each catagory for club and country. 
Seriously, this guy is a legend in the making.
Right up there with McGrain, Burns, McStay  and McNeill.
Well, he will be in a couple of years time.
We talk about Brown, and rightly so, but we have another player who never wanted to play anywhere else, and who wins crucial games for us.
Forrest is genuinely one of us, with a pair of boots and an idea how to use them correctly.
Those of us who were fortunate enough to see other legends may be a little blaise about one who is among us.
And I don't say that lightly.
There's a Starman, playing on the right..
His name is Jamesy Forrest and you know he's dynamite..
Alright, David Bowie wrote the music, but I claim the lyrics…and Bowie would tell you himself he was shite at lyrics.
If he wasn't dead.
Elswhere, and it appears the Celtic Trust are sulking because they , too, had a case concerning Resolution 12.
In the interests of diplomacy, I offered to host a charity five a side game, but when they turned up everyone was wearing hoops, and as it was their ball, they refused to let us have it.
Fucks sake.
Grow up.
We're in this together, it's not about who leads us into battle, it's about the result.
And if Peter finds out we're divided, he'll do that thing where he promises to look after you.
Didn't work with me, and it shouldn't work with anyone else.
Stephen McGowan at the Mail, however…now there's a man who knows all about..
There are Celtic supporters, there are Celtic shareholders, and there is Celtic PLC.
The first two are you and I.
The latter is the one's who treat us in the same way Charles Green treated the gullibillies.
It's heading towards High Noon.
And their dinner is out.
I've been talking to a tax fellow, and he says he can show me how warnings were ignored about the former Rangers long before they went tits up.
When the information is collated, it will be further proof that the SFA are not fit for purpose, and if we have to take Res 12 to the City of London police, then we will.
And see that Line of Duty programme, it will look like a documentary featuring Police Scotland when all this is over…
Persistence will beat resistance.
With a big stick.
And then claim it fell down the stairs.
Right . I'm off to Peterborough.
In this picture the homeless guys were moved out of the way.
I did find an Irish bar in a little place outside of town.
I had to hold my chin up as the owner informed me how the English could not possibly be blamed for the bad weather that caused the famine.
I never went back.
By the way, if you have Netflix, you might want to catch Black 47.
Picture from yesterday..
Guys…chill…it was a beautiful sunday..
Today..